1. Login to ApnaComplex App and click on 'My Home' on the dashboard.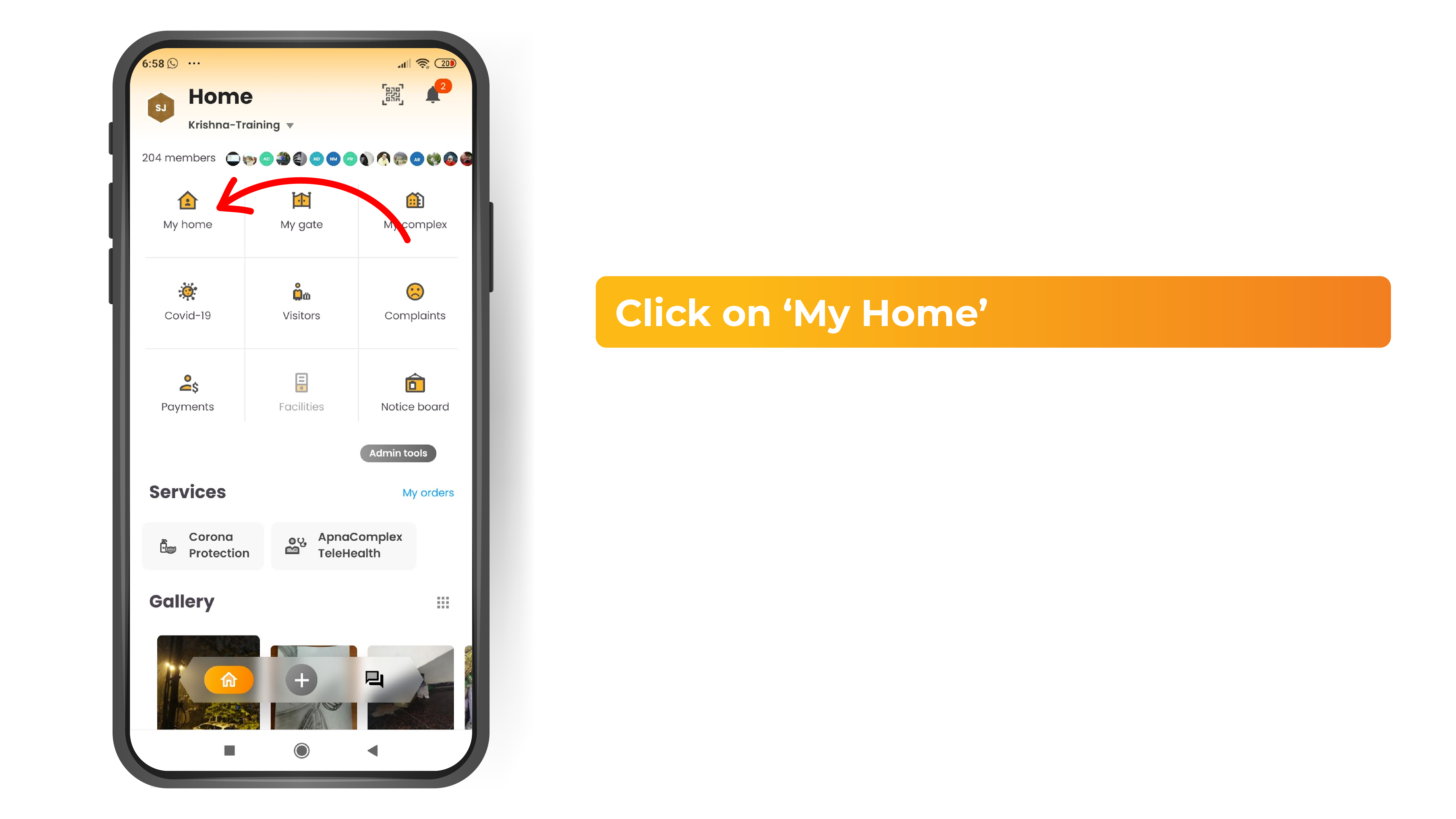 2. Click on 'Leases'.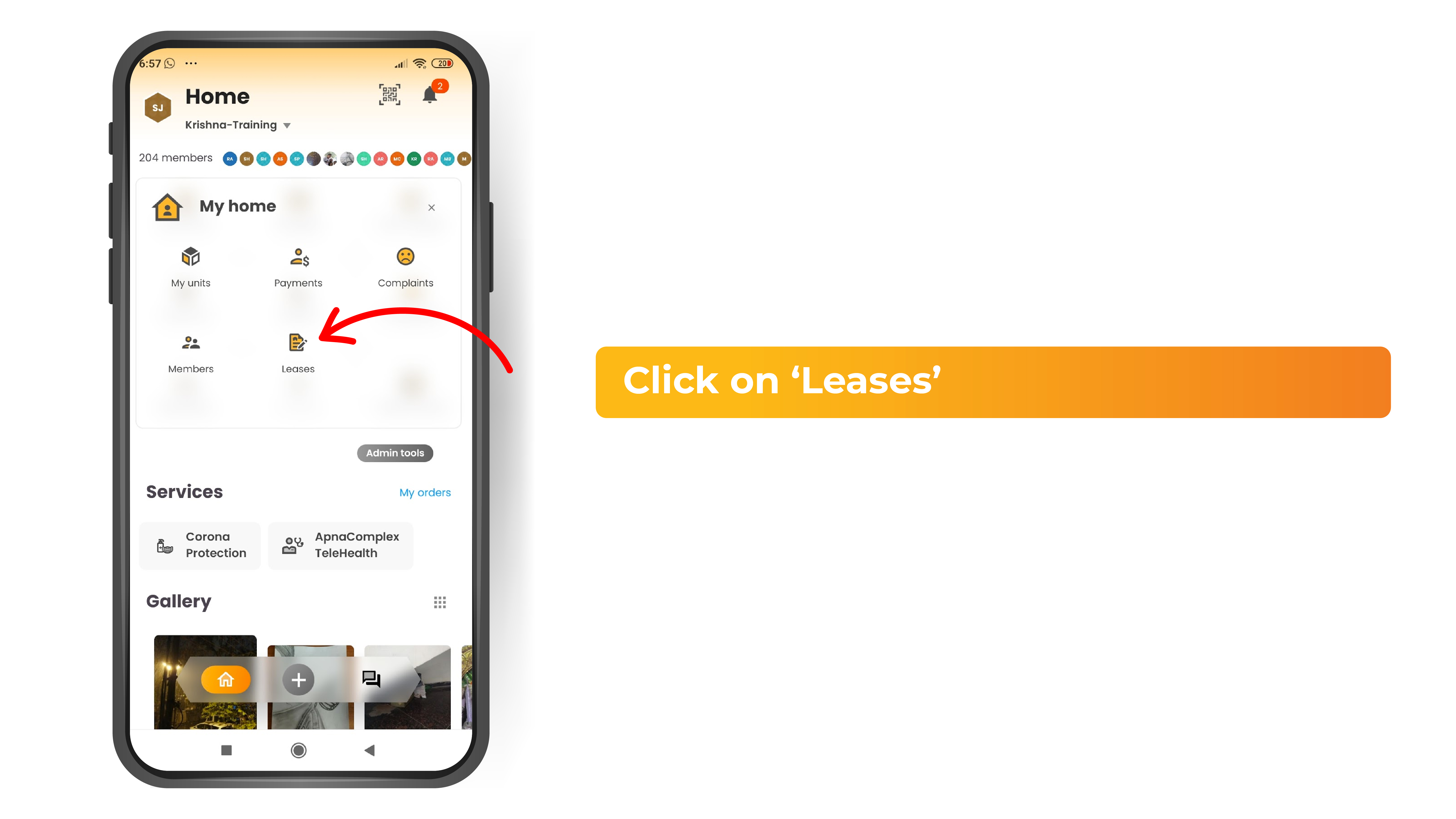 3. To add a new Lease for your unit, click on the '+' button.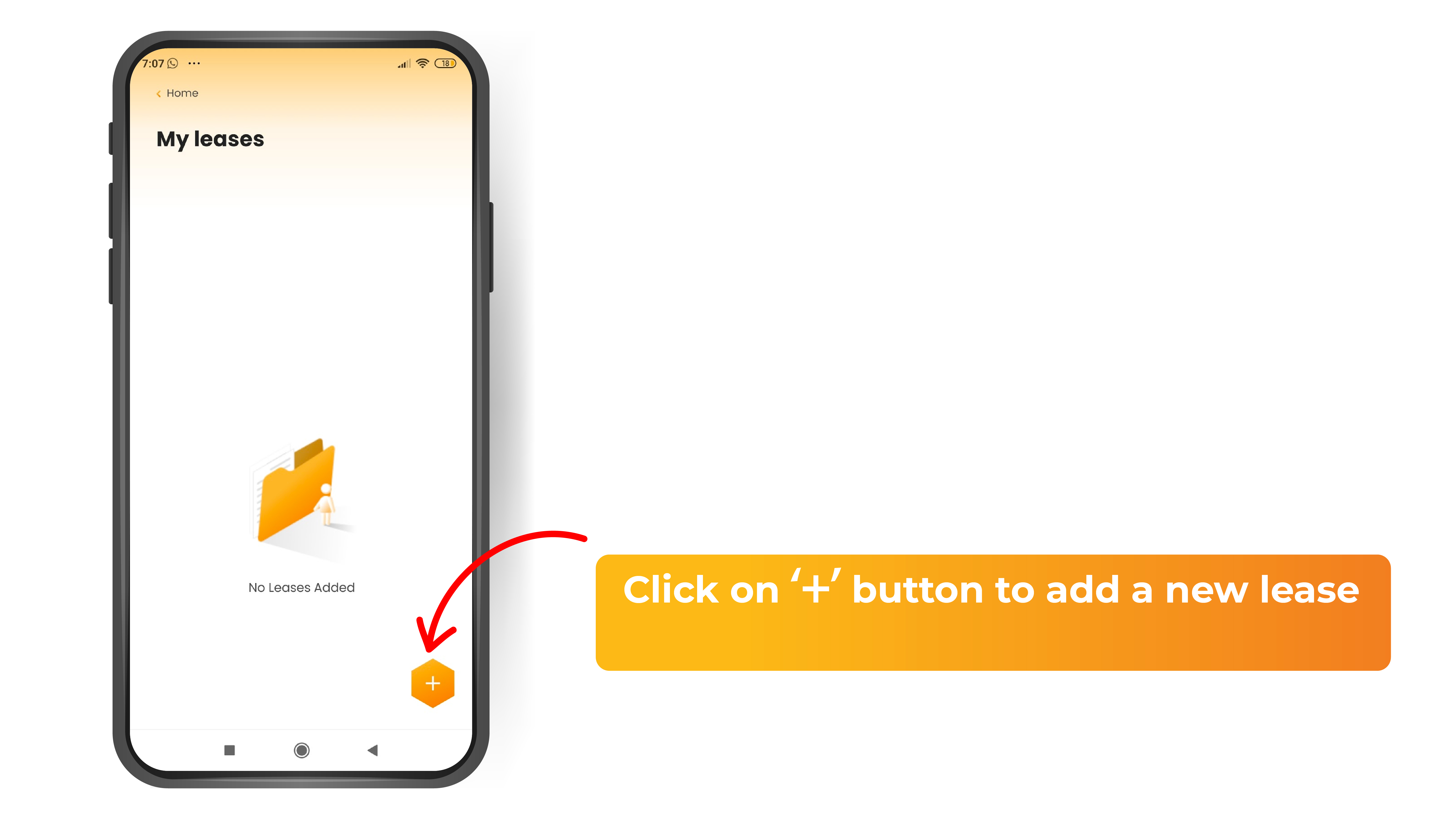 4. Add all the relevant details of the tenant including the lease tenure and rent amount, and click on 'Save'.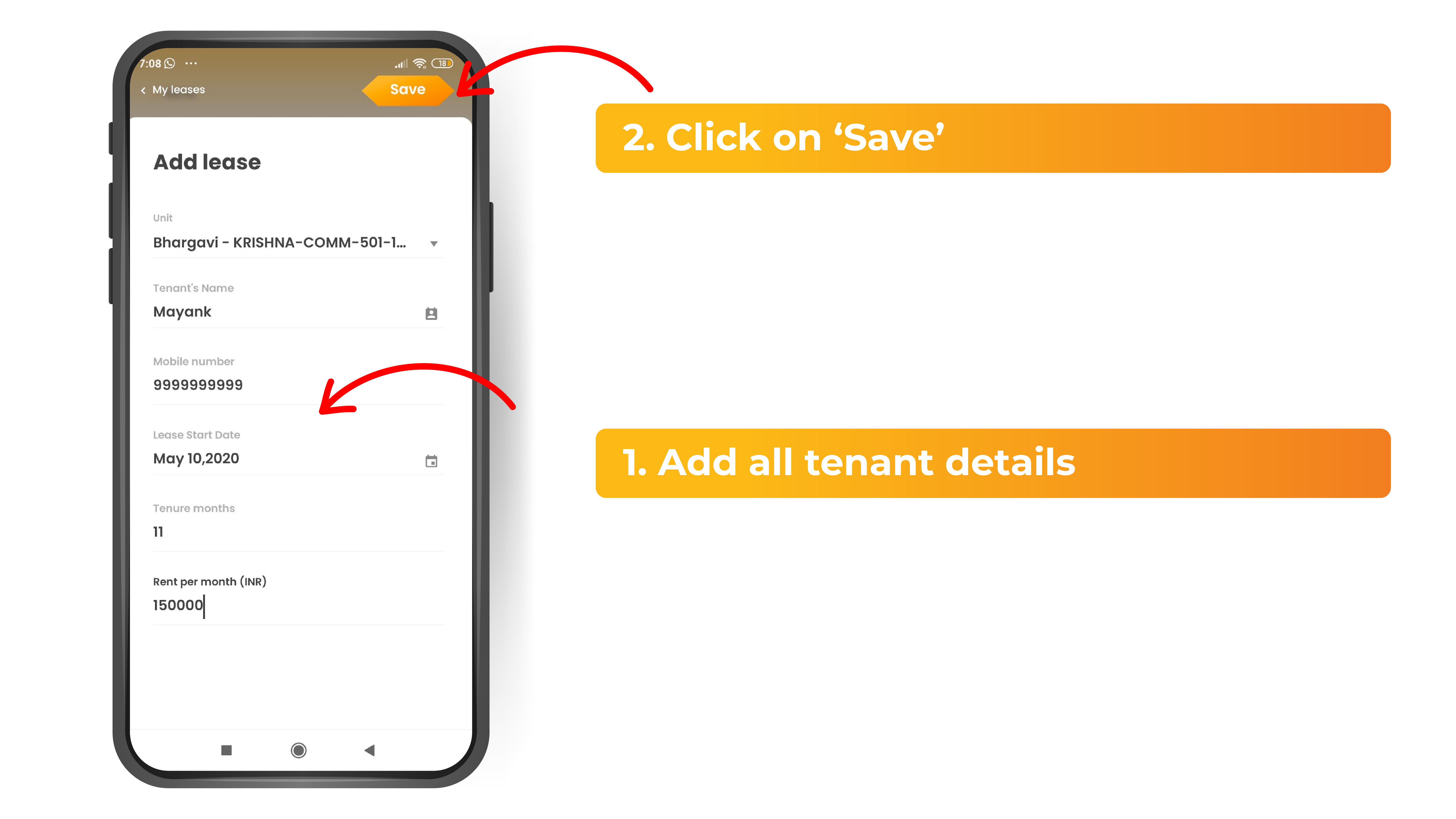 5. Now you can view all the current and future leases under 'My Leases'.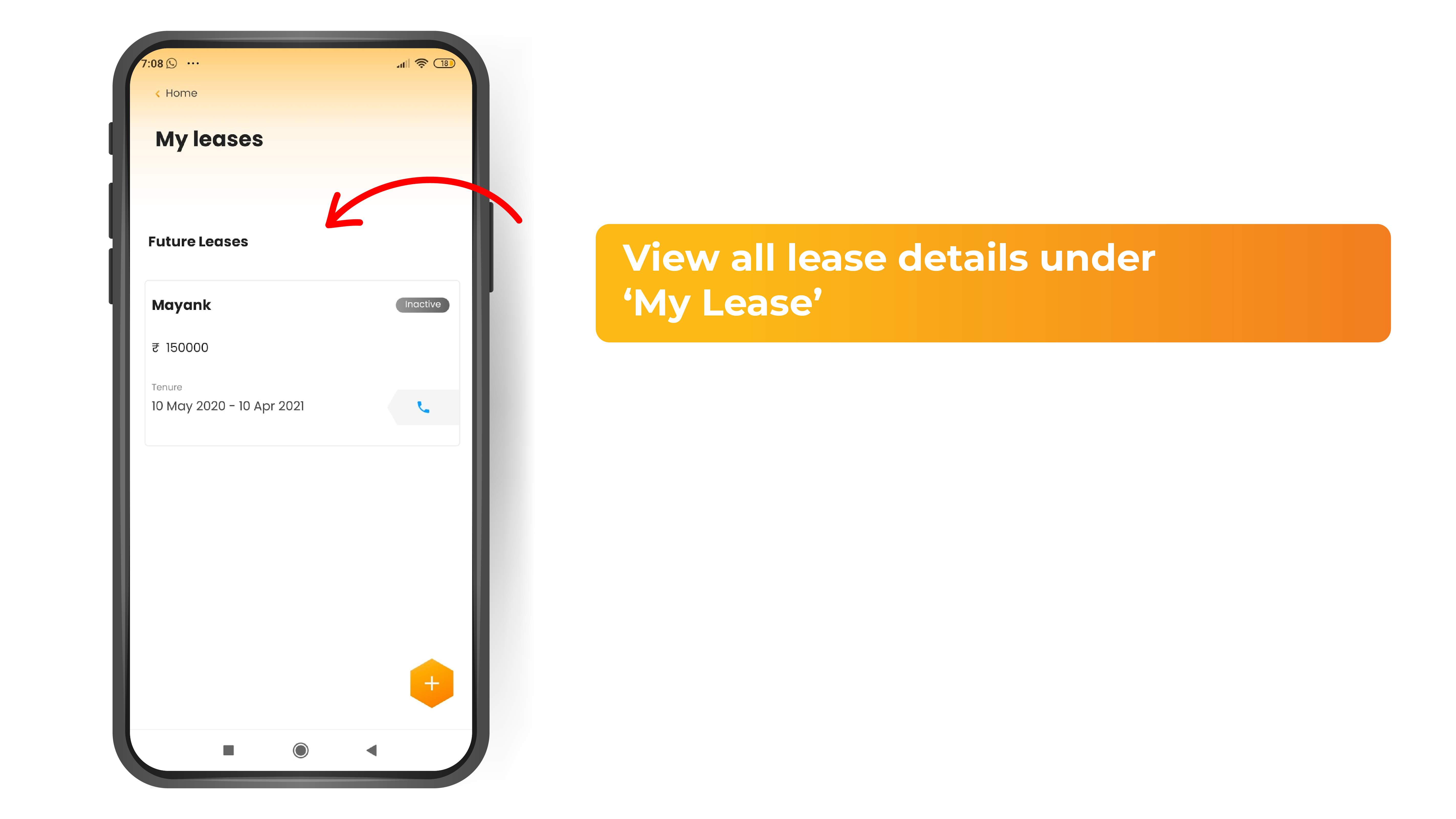 For any further assistance, please write to us at support@apnacomplex.com and we would be happy to help.