1. Login to ApnaComplex App and click on 'My Home' on the dashboard.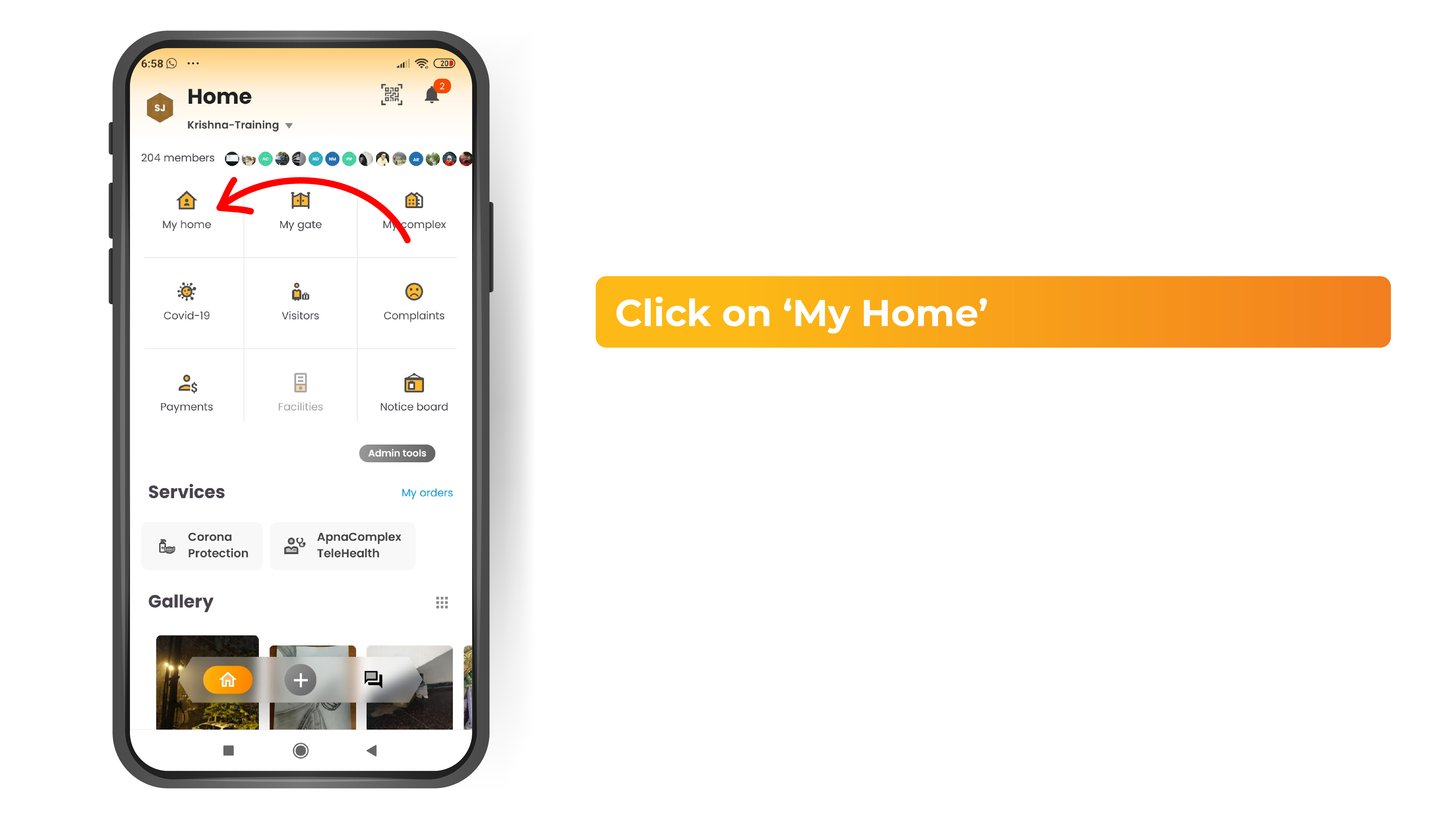 2. Click on 'Members'.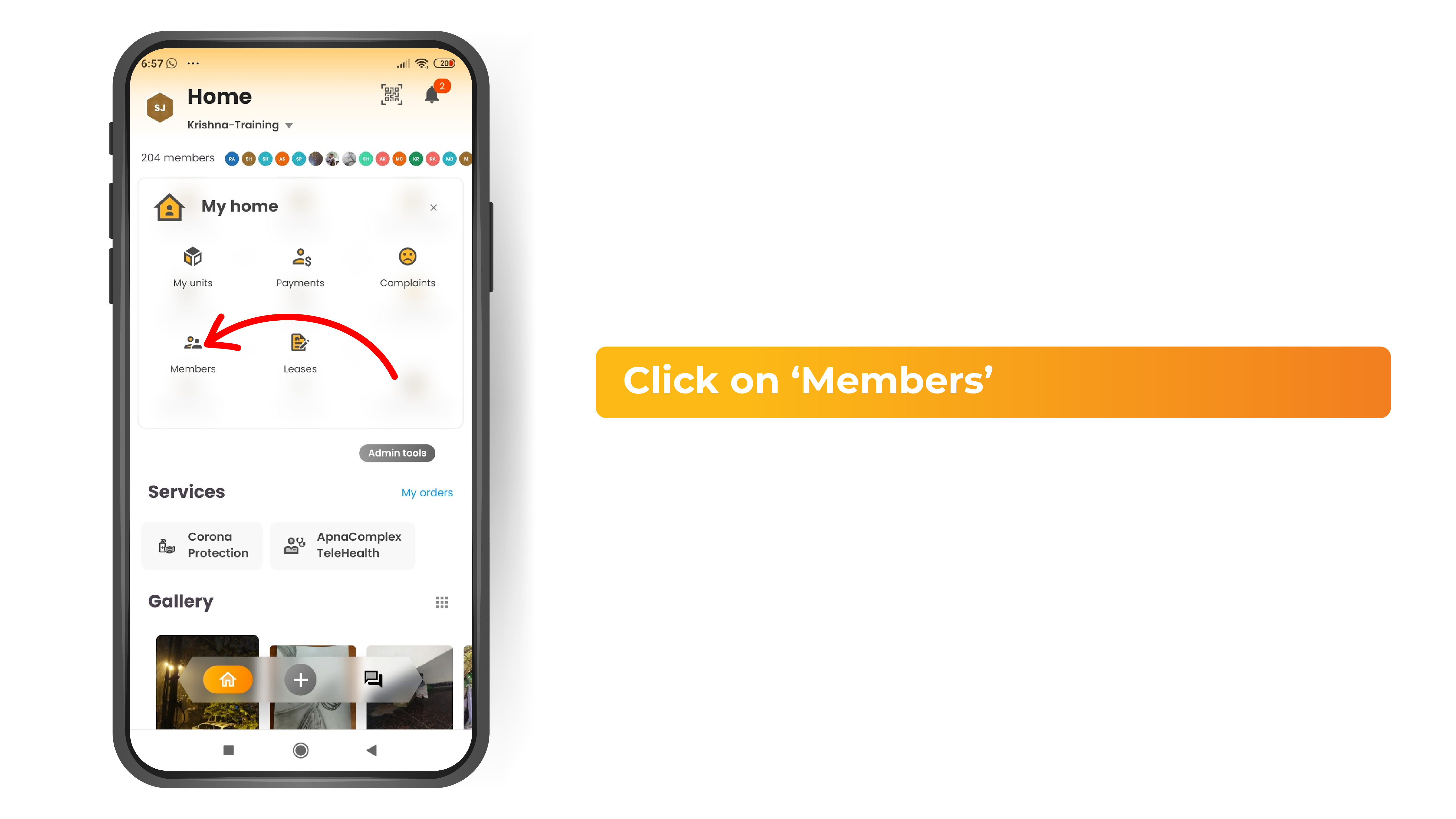 3. You can view the currently added members to the unit. To add a new member, click on '+' button.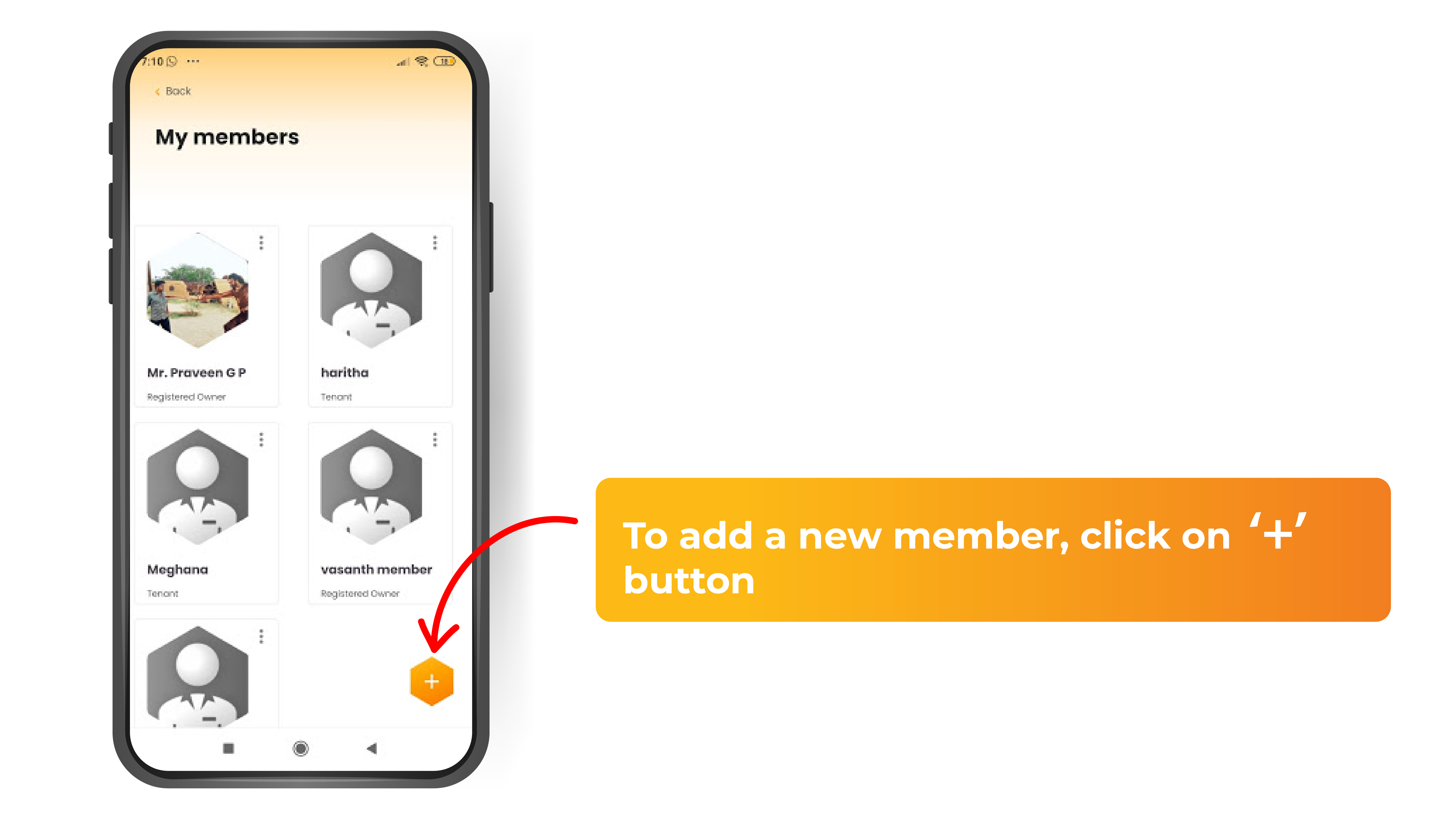 4. Add all relevant details and click on 'Save' to add the new member to your unit.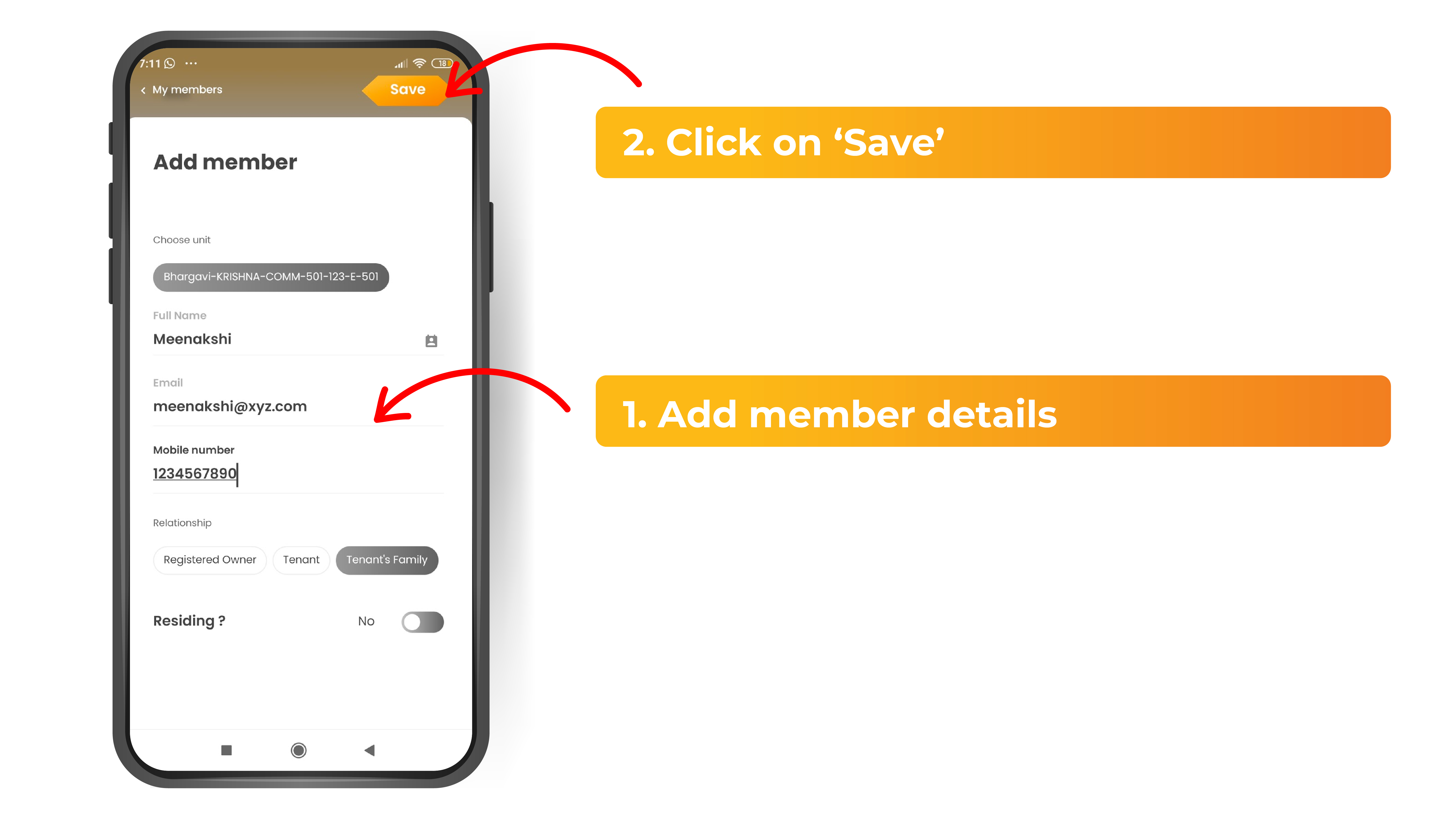 For any further assistance, please write to us at support@apnacomplex.com and we would be happy to help.