1. Login to ApnaComplex App and click on the + button on the dashboard.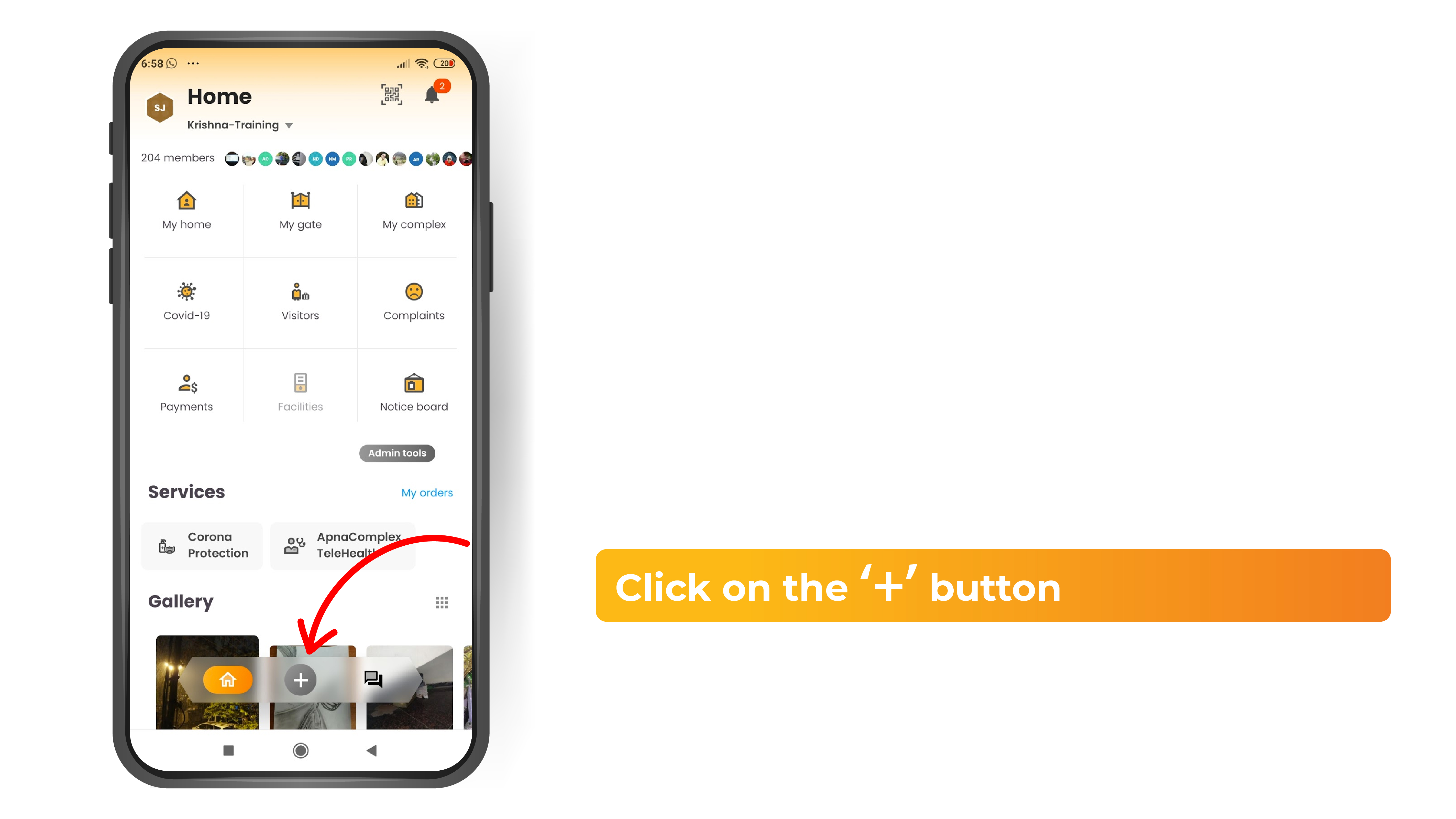 2. Fill in all the relevant information for the new post such as Title, Description, Interest Category and who all should the post be visible to (Owners, Committee Members, All Members).
3. Your post will appear under the Forums section.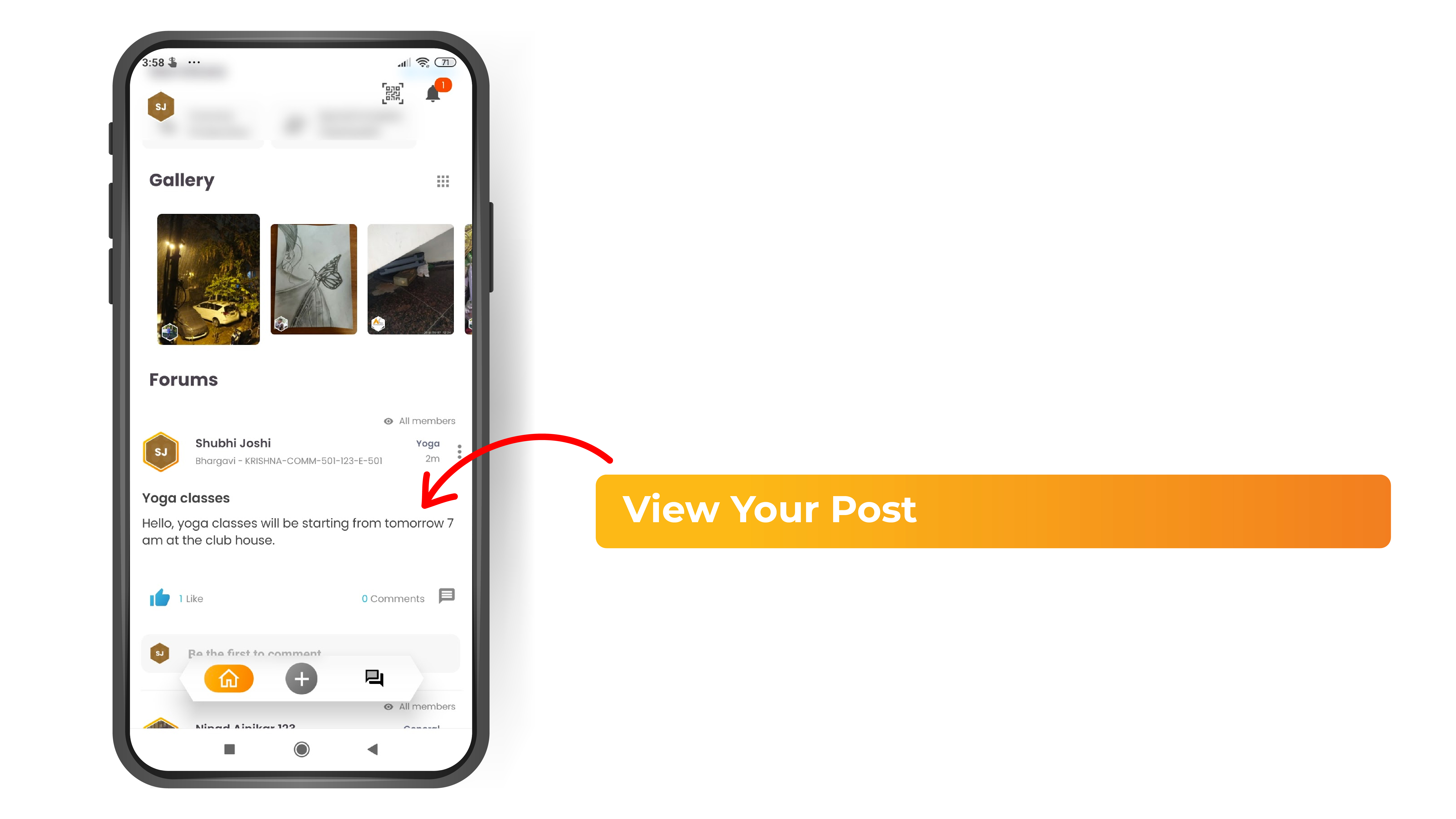 4. Whenever anyone interacts with your post (Likes/Comments), you will receive in-app notification, push notification as well as an email with the updates.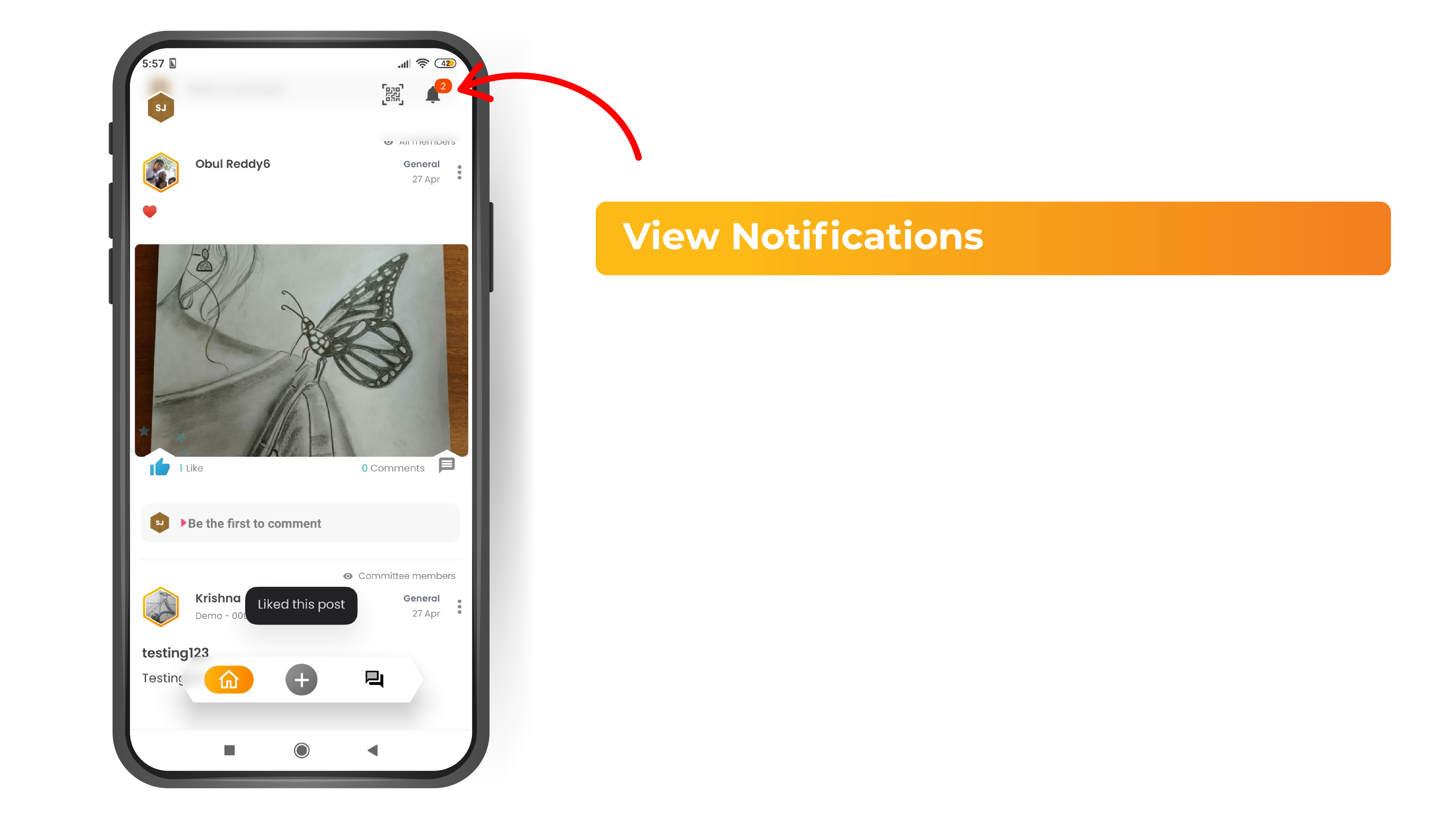 5. To view who has interacted with your post and add your own comments on the post thread, click on the post from Forums section which will open up the following screen.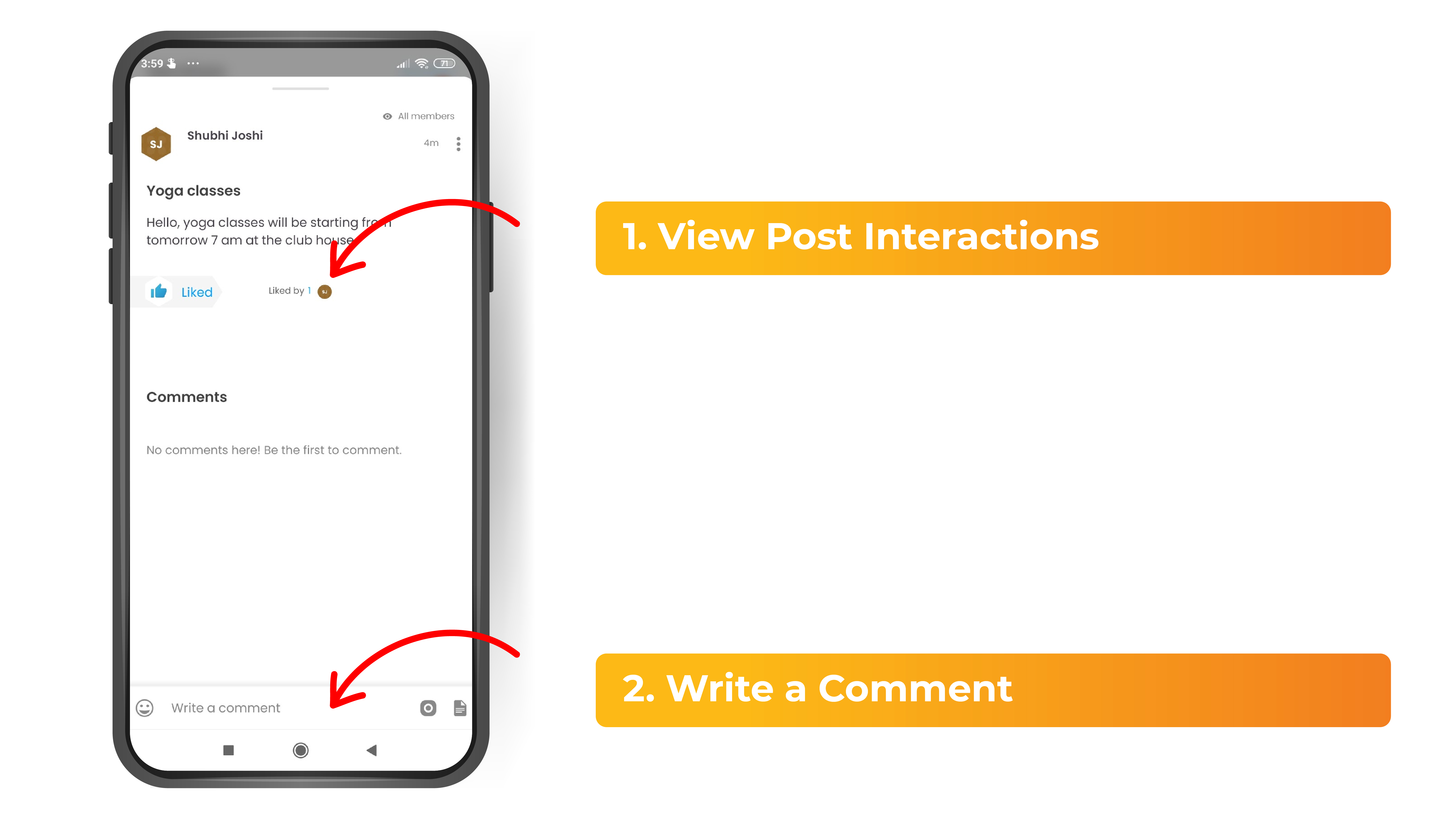 6. For further actions on your post, click the 3 vertical dots on top right corner to open up the menu. Delete, Share or Update Post Notifications for this post as required.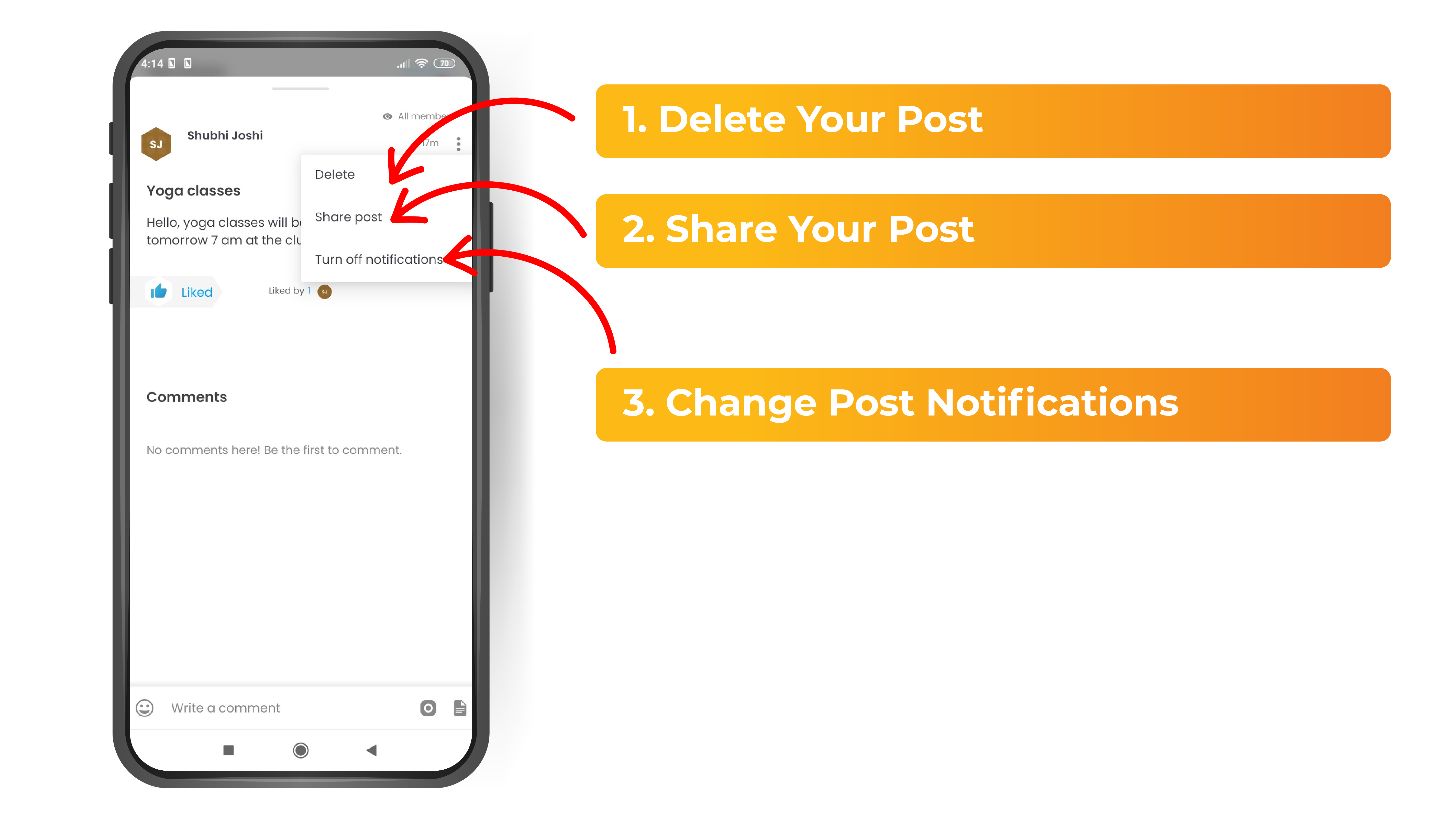 For any further assistance, please write to us at support@apnacomplex.com and we would be happy to help.