1. Login to ApnaComplex App and click on 'Visitors' on the dashboard.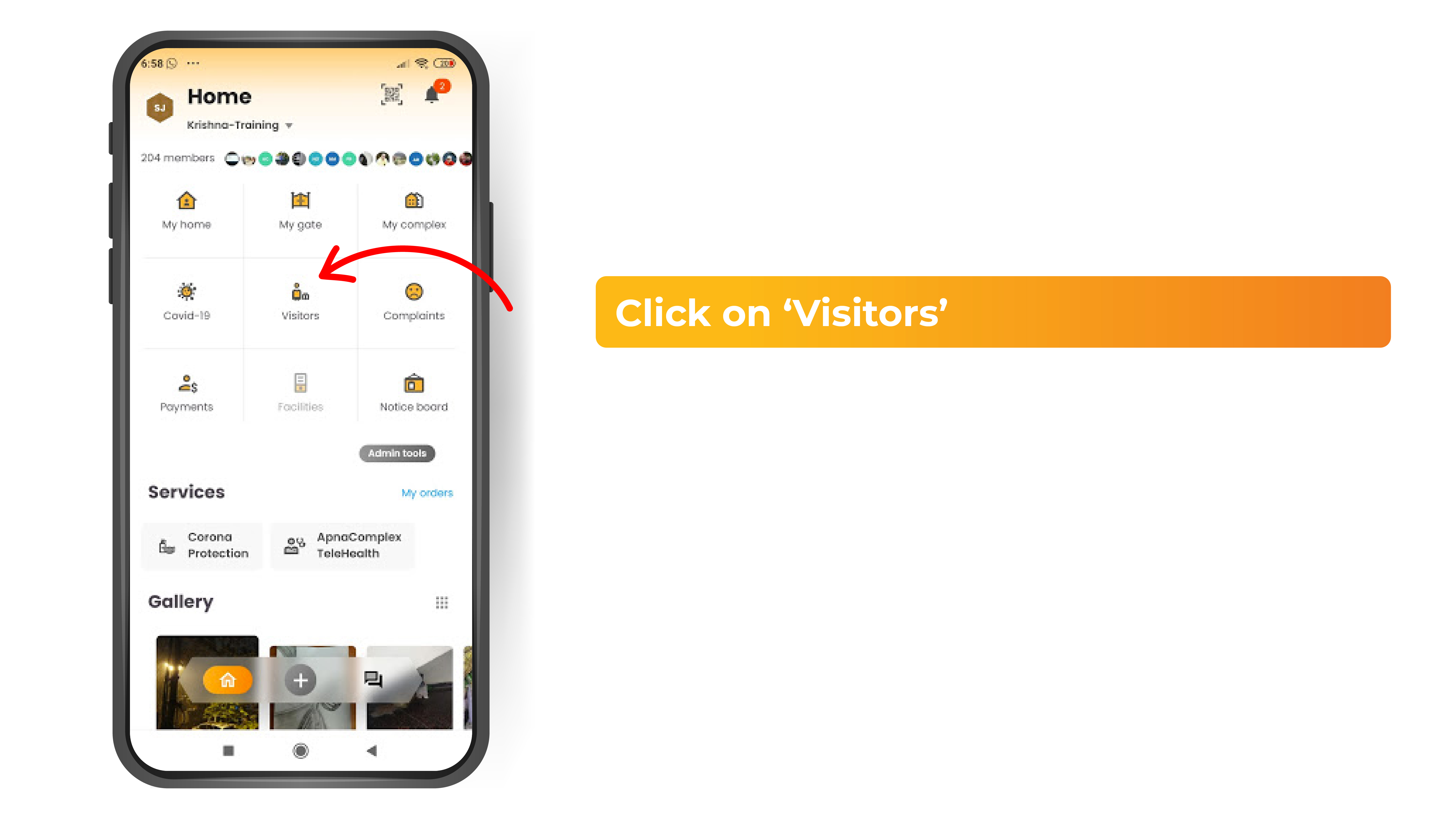 2. Here you can see all the pre-approved visitors for your unit. To view all visitor categories, click on the '+' button.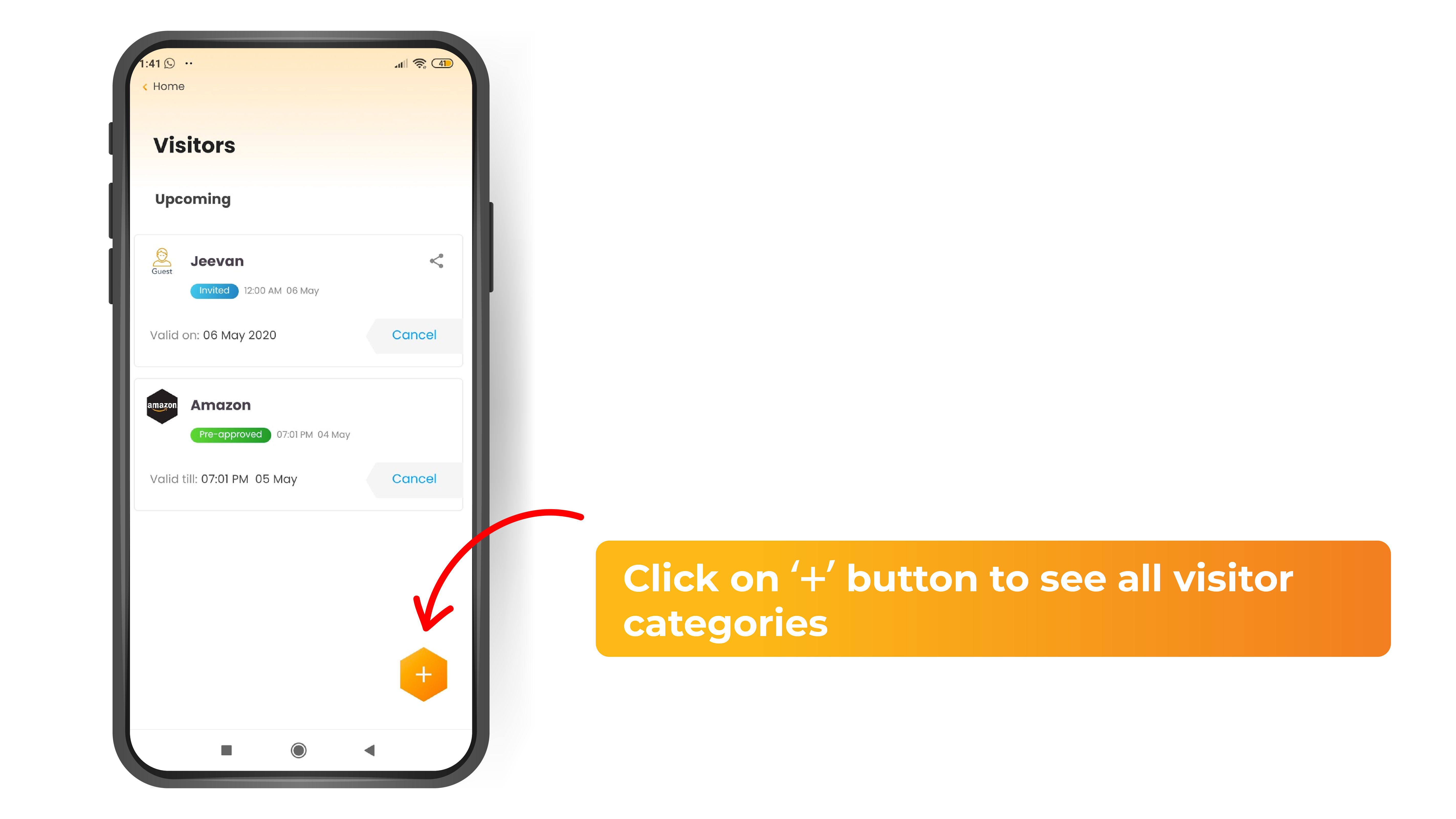 3. Click on 'Guest' to create a gate pass for your upcoming guests.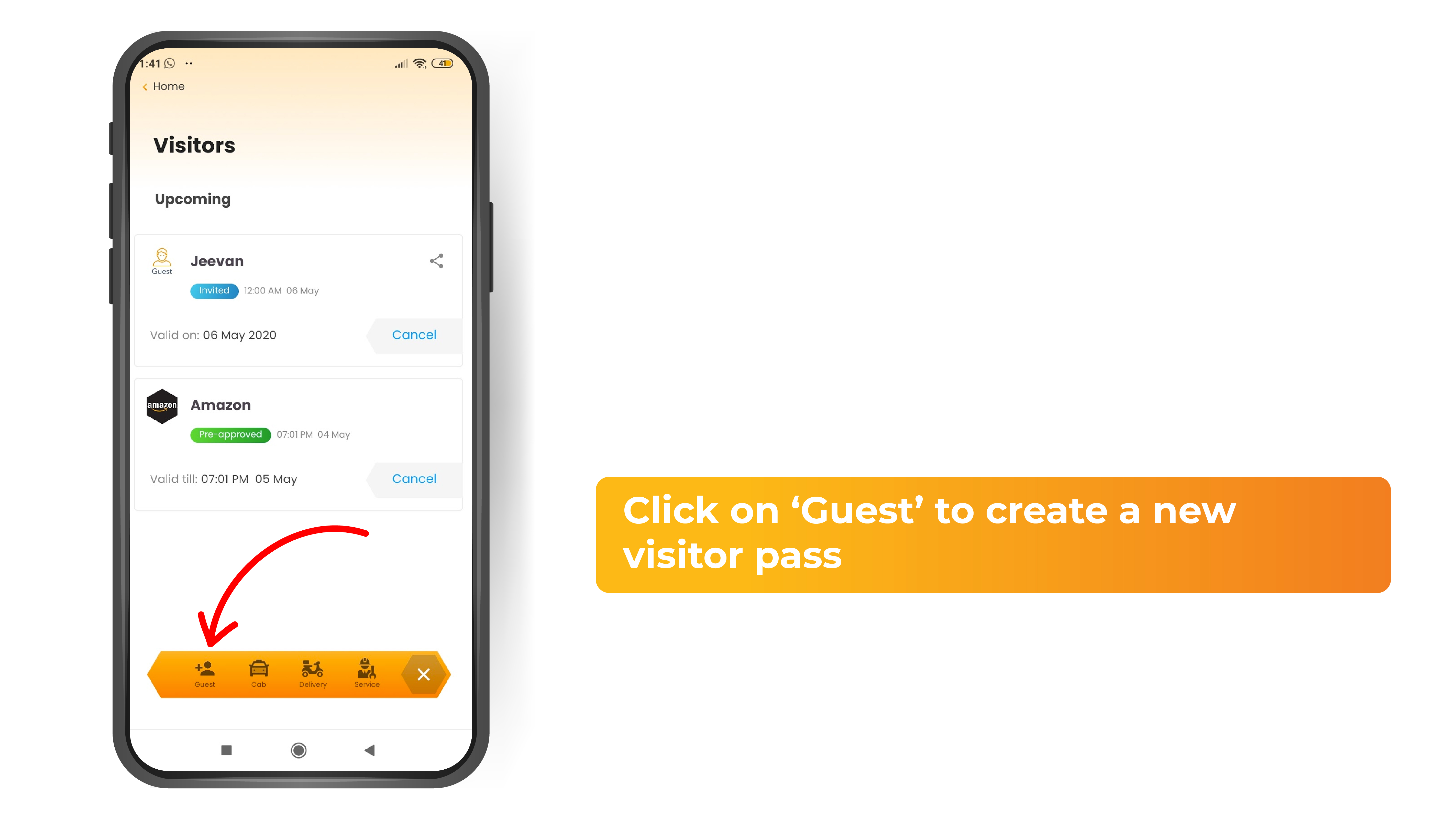 4. Fill in the guest details and click on 'Invite'.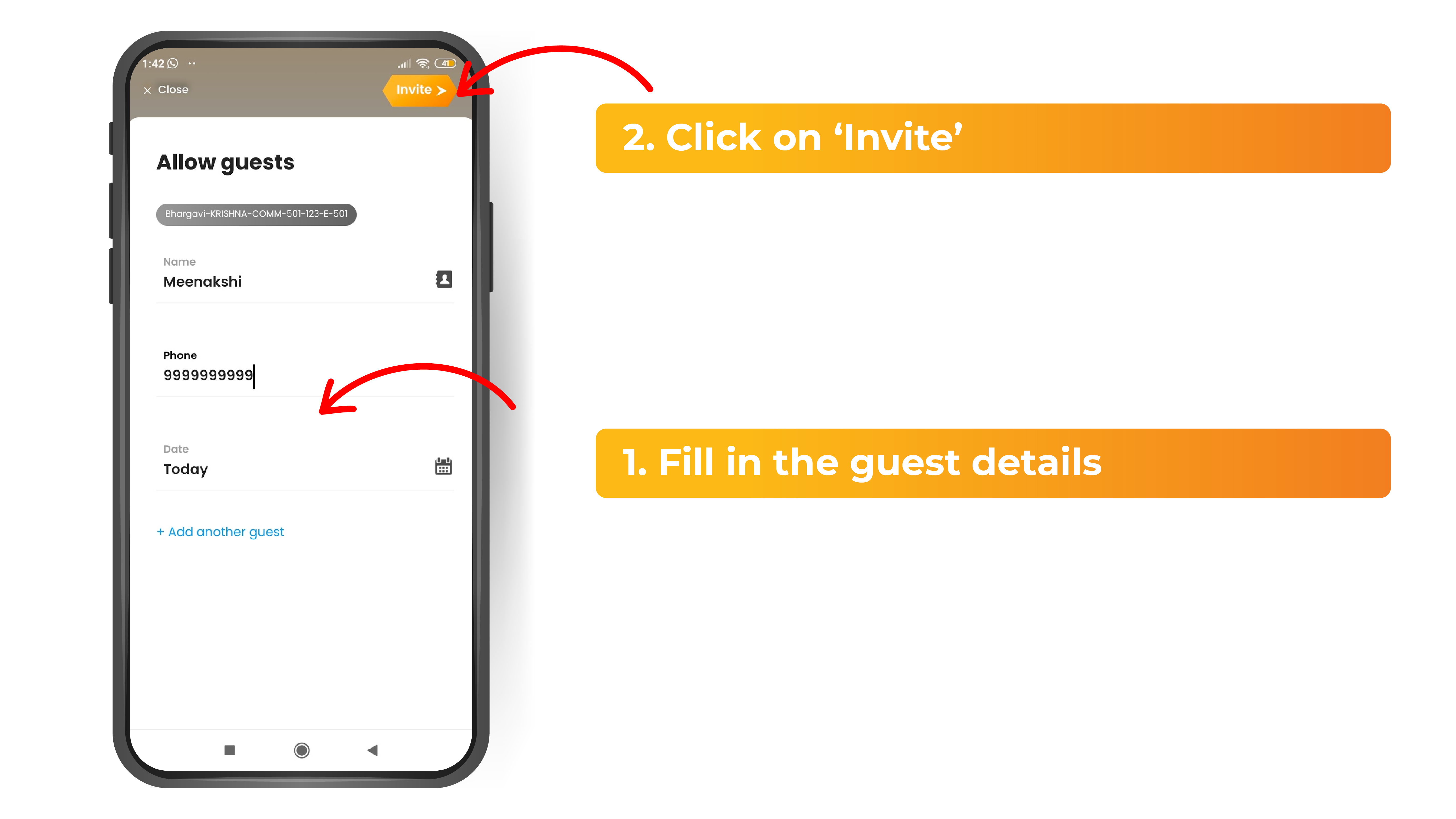 5. This will create an OTP (code) that you can share with your guest through WhatsApp or other sharing methods. The guest will need to show this OTP at the society entrance gate and will be allowed entry without requiring further approval from you.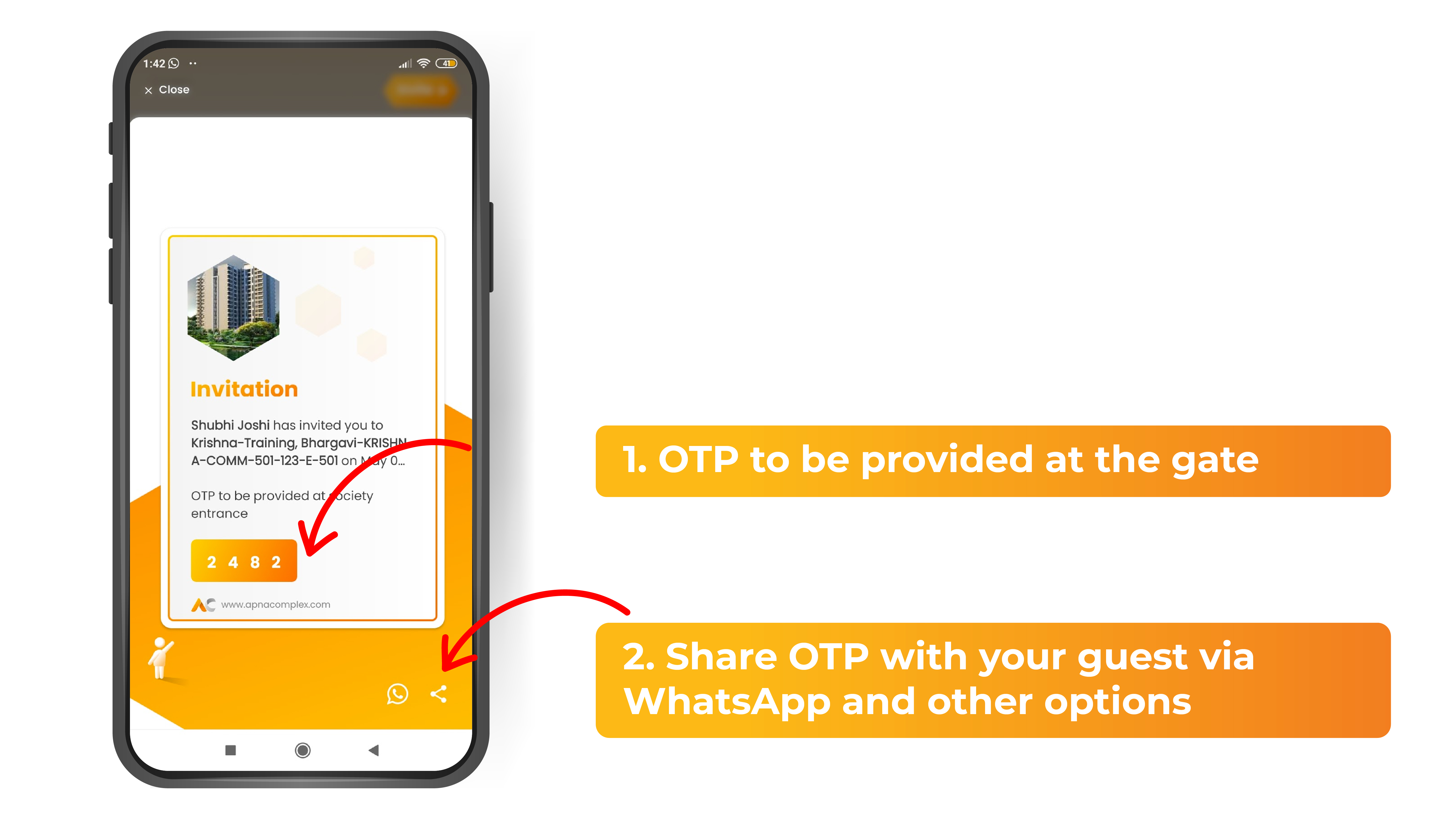 For any further assistance, please write to us at support@apnacomplex.com and we would be happy to help.