1. Login to ApnaComplex App and click on 'Payments' on the screen.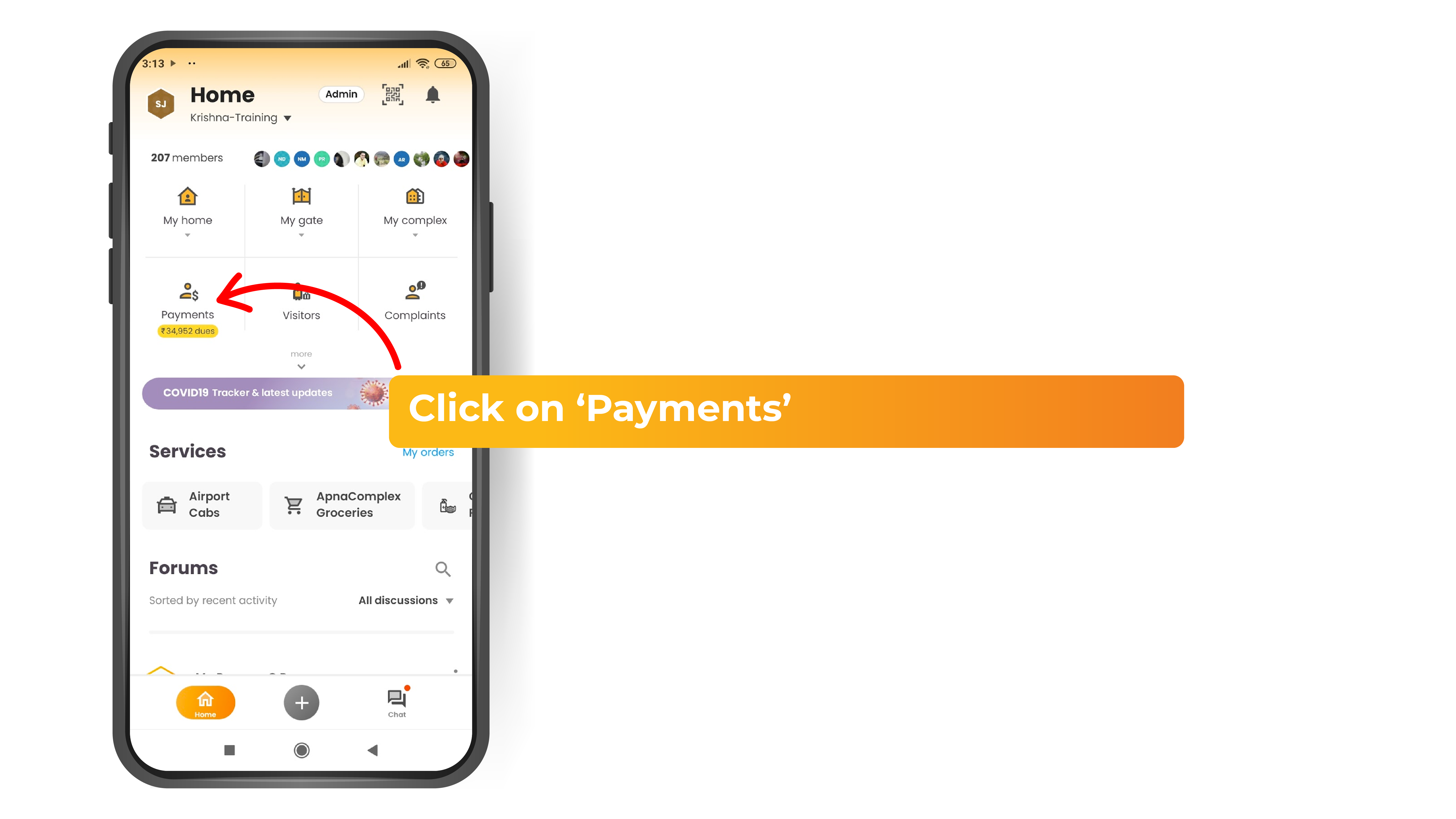 2. To view and pay all the pending dues click on the 'Dues' tab.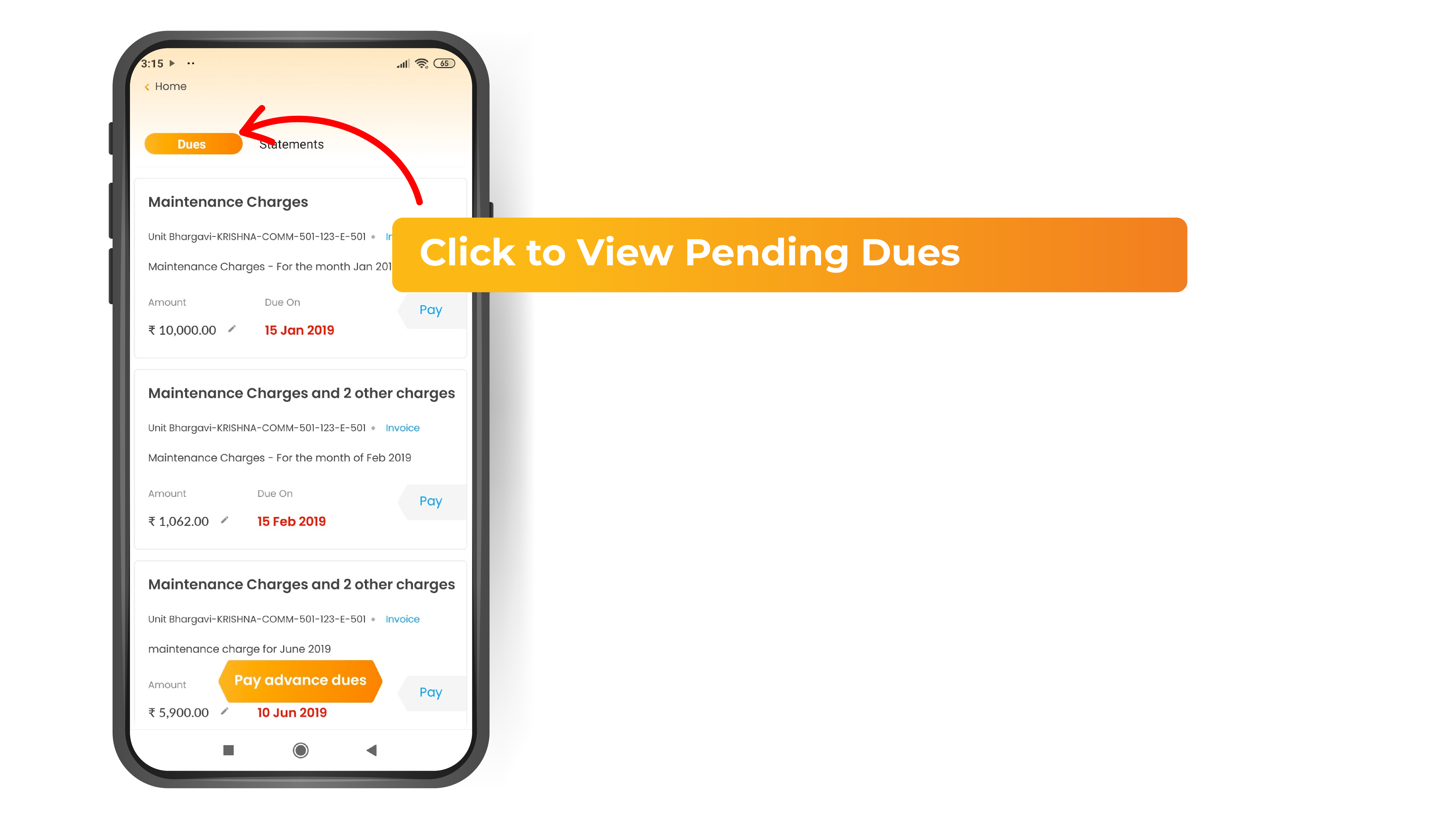 3. Select all the dues that you want to clear and click on 'Pay' to pay via the online payment option of your choice.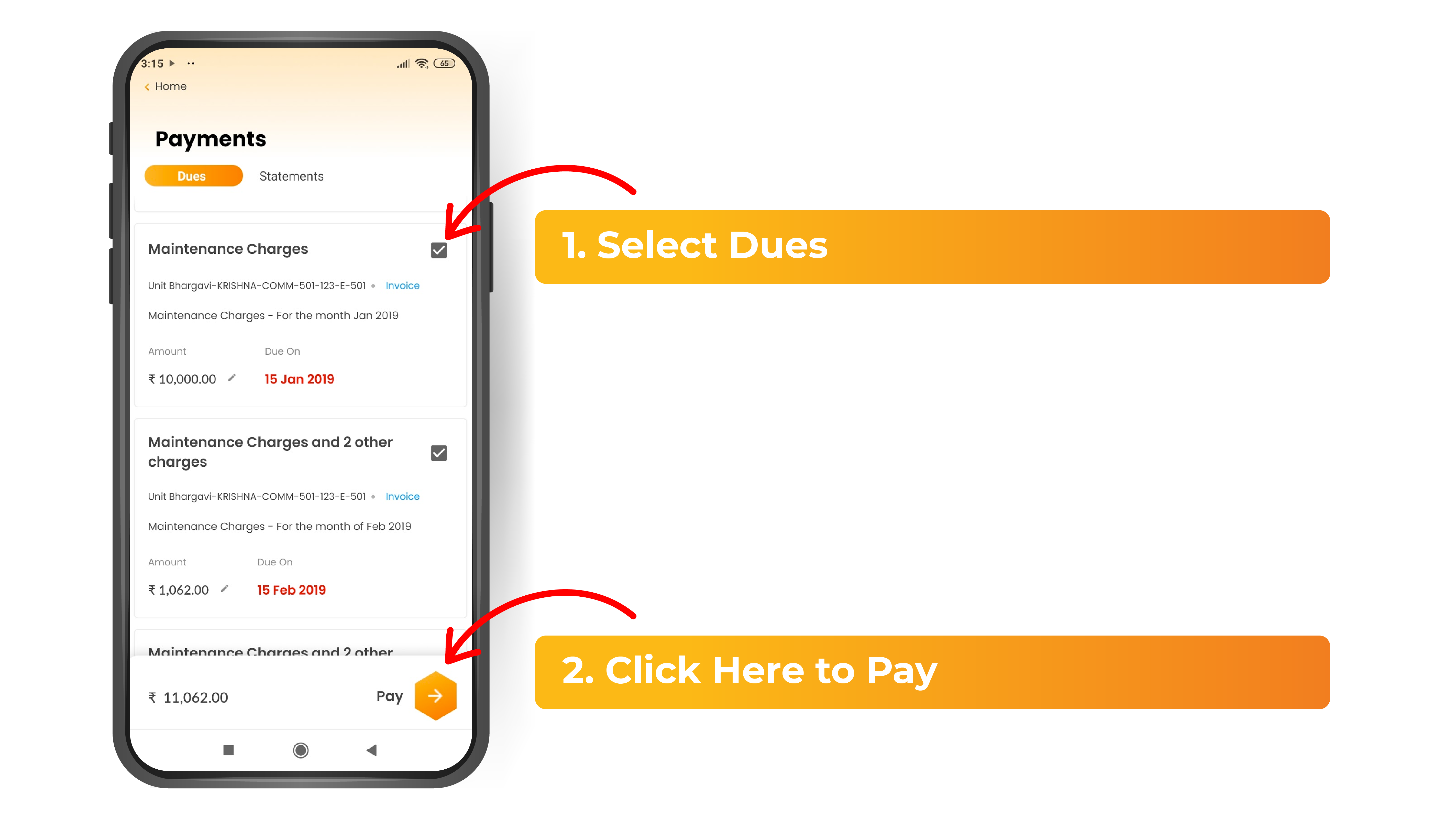 4. To view an invoice for a specific period, click on the Invoice link as shown below.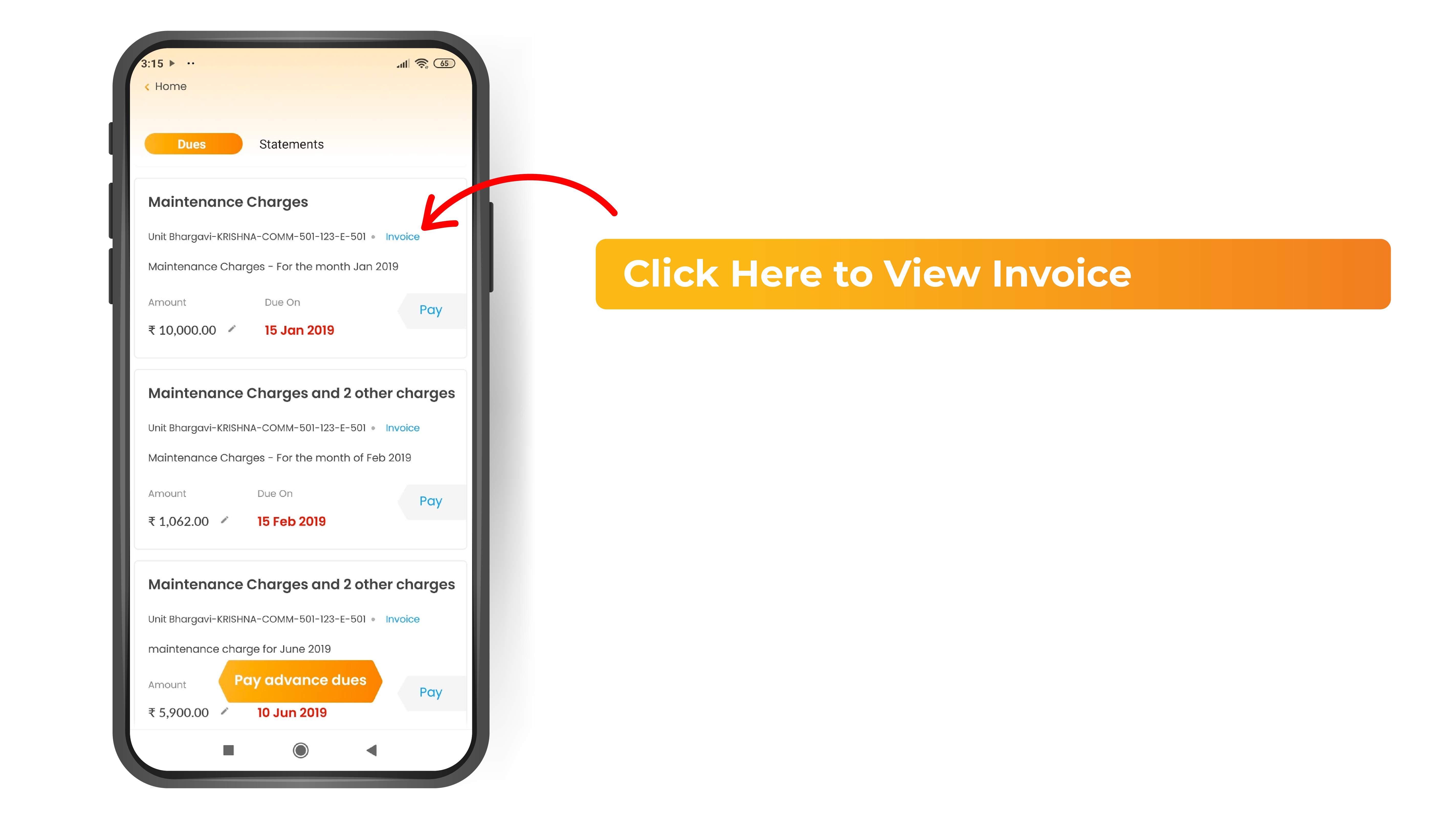 5. You can also pay dues in advance as shown below in order to avoid making monthly payments.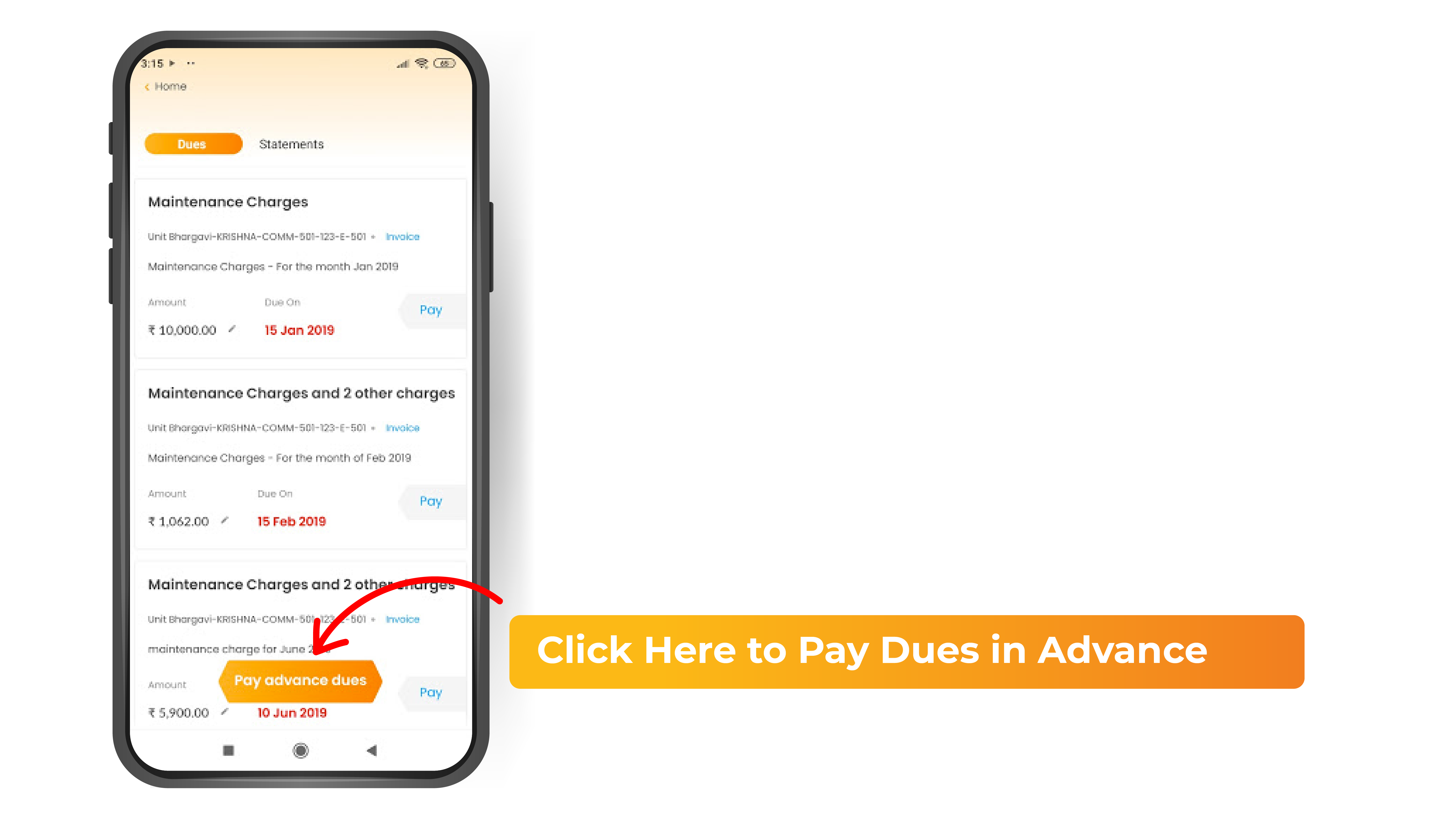 6. To view statements for a specific period, click on the Statements tab and select the desired time period. You can also view invoices and make payments from this screen.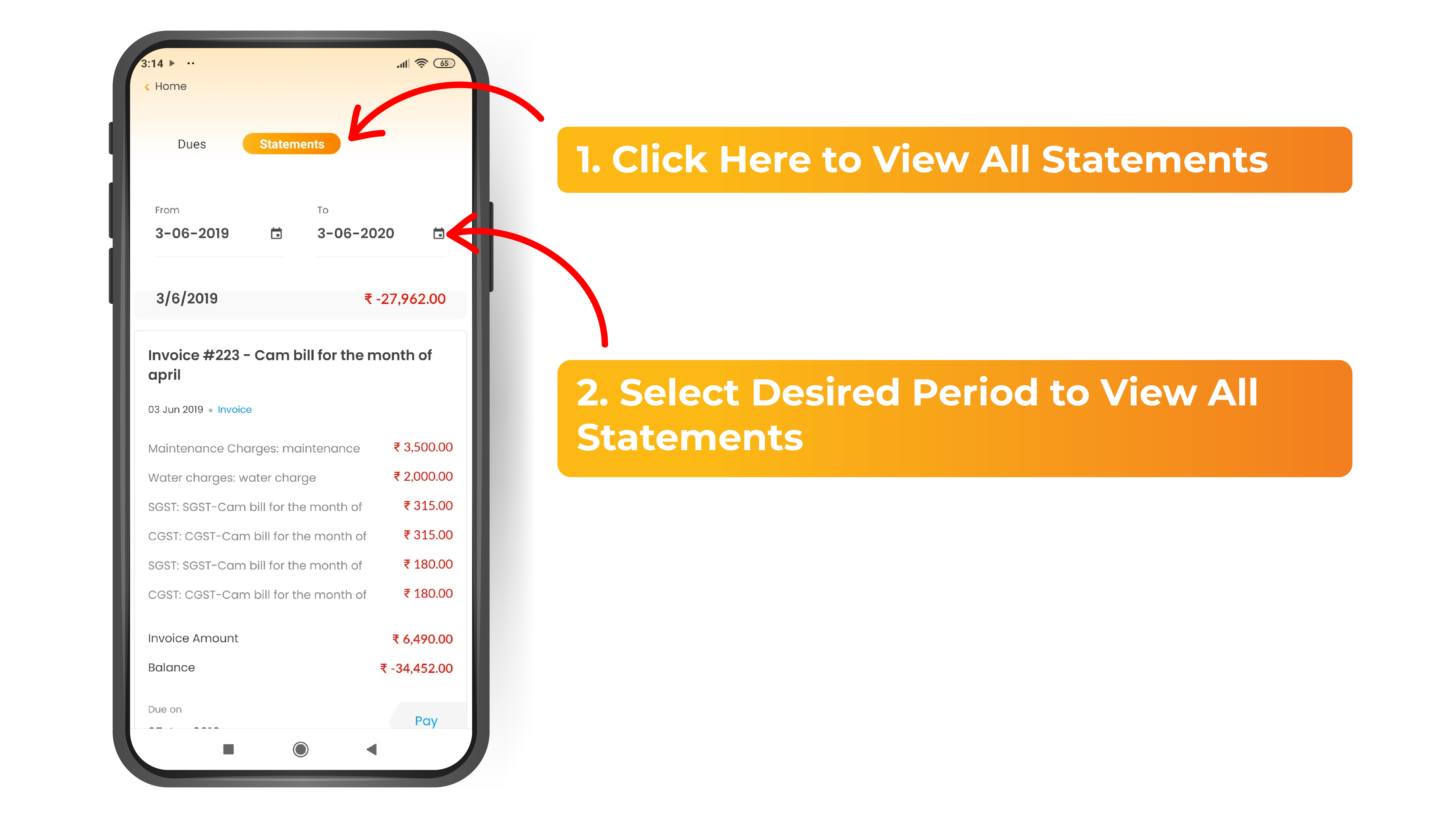 For any further assistance, please write to us at support@apnacomplex.com and we would be happy to help.