1. Login to ApnaComplex App and click on 'Visitors' on the dashboard.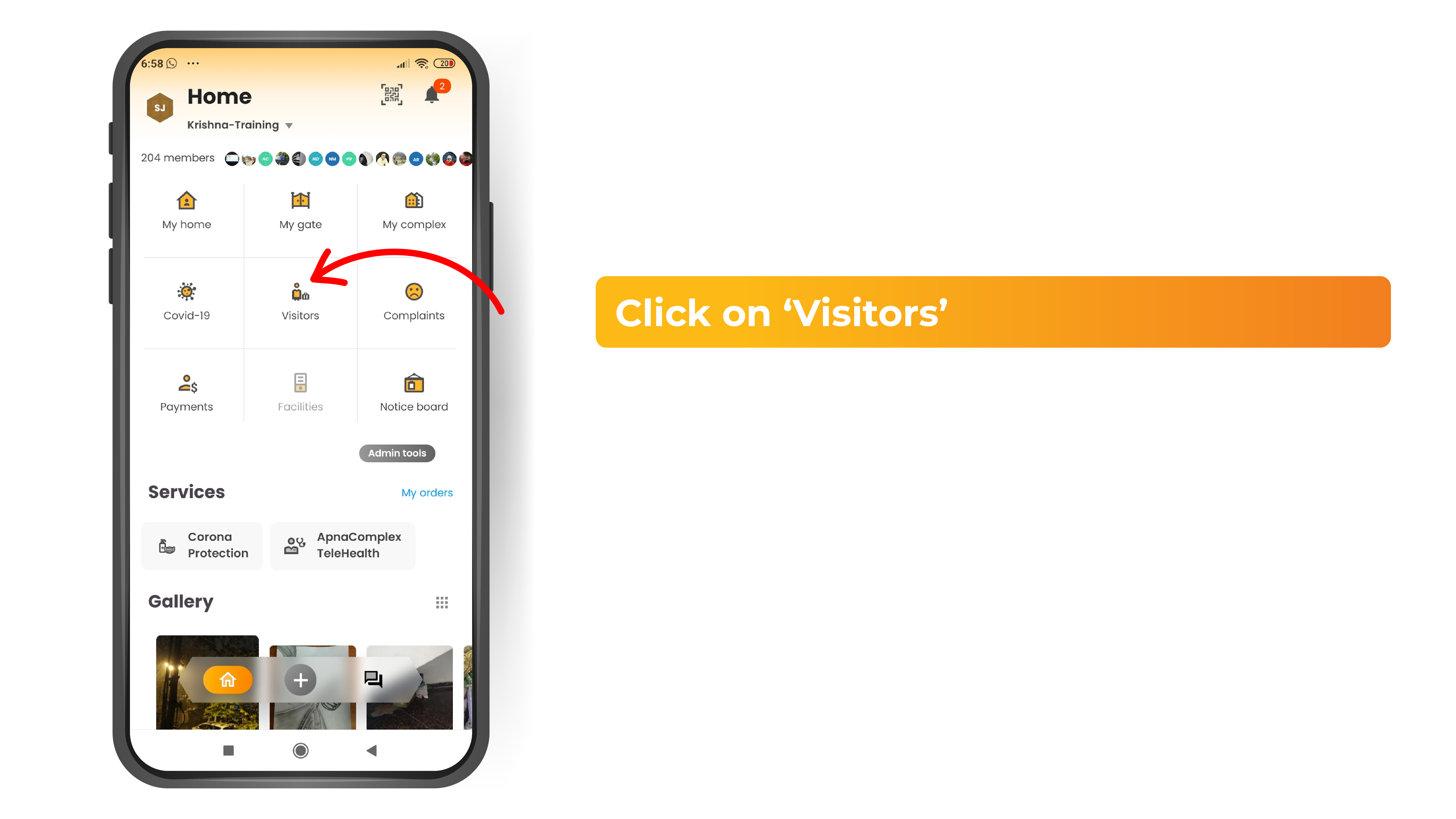 2. Here you can view all the pre-approved and invited visitors for your unit. To view all visitor categories, click on '+' button.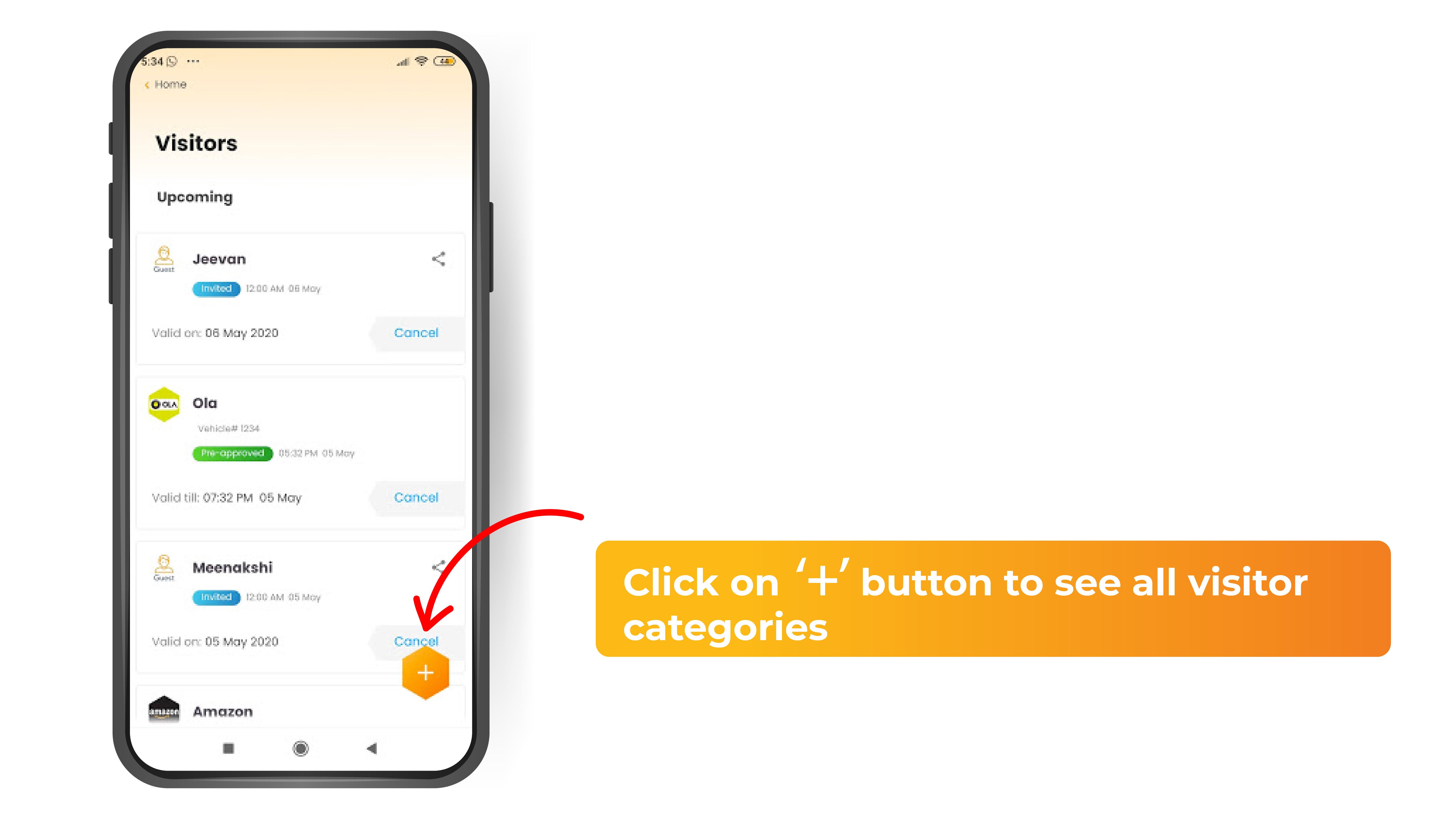 3. Click on 'Cab' to pre-approve the cab's entry inside your society premises.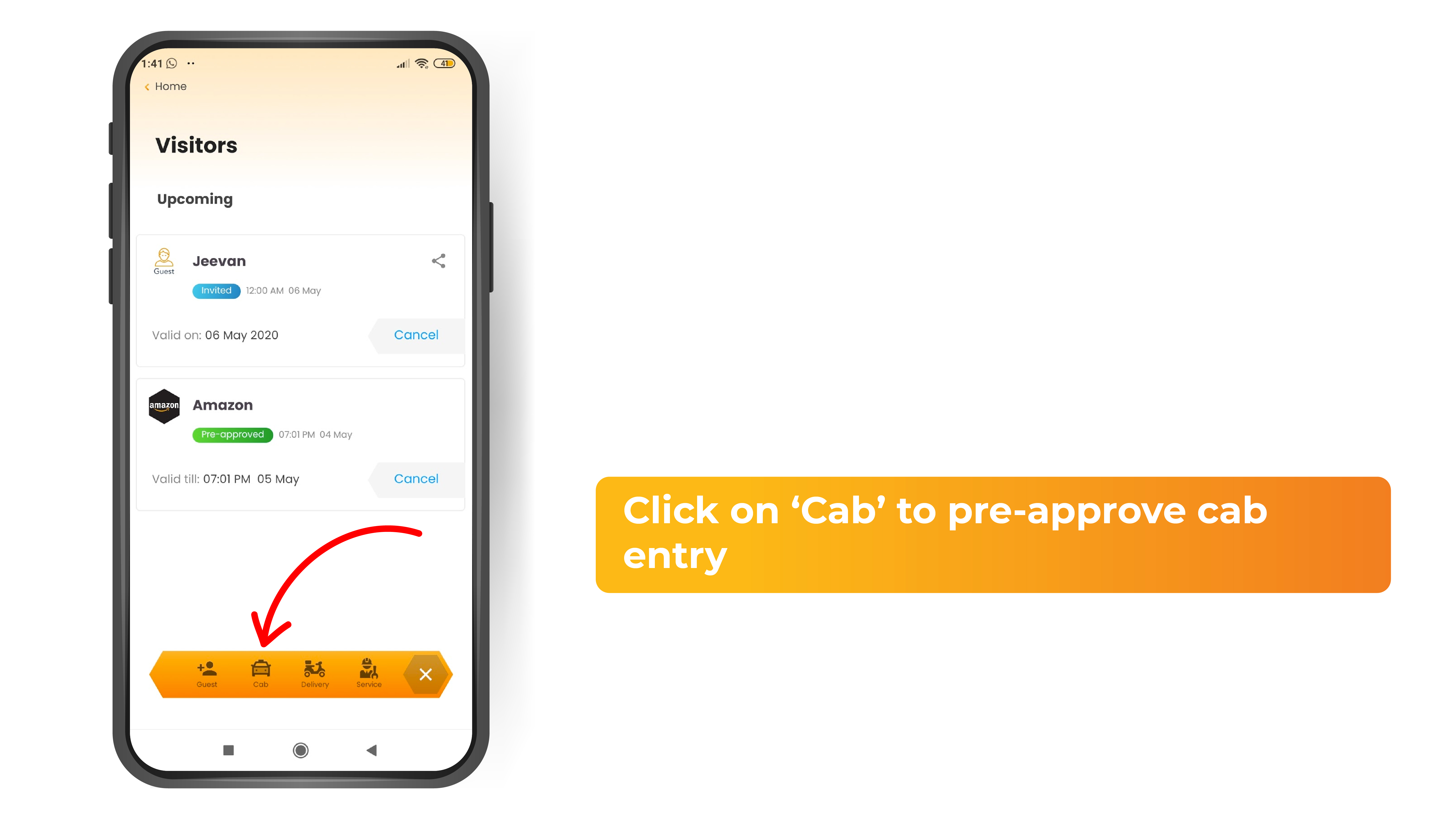 4. Fill in the cab details and click on 'Invite'.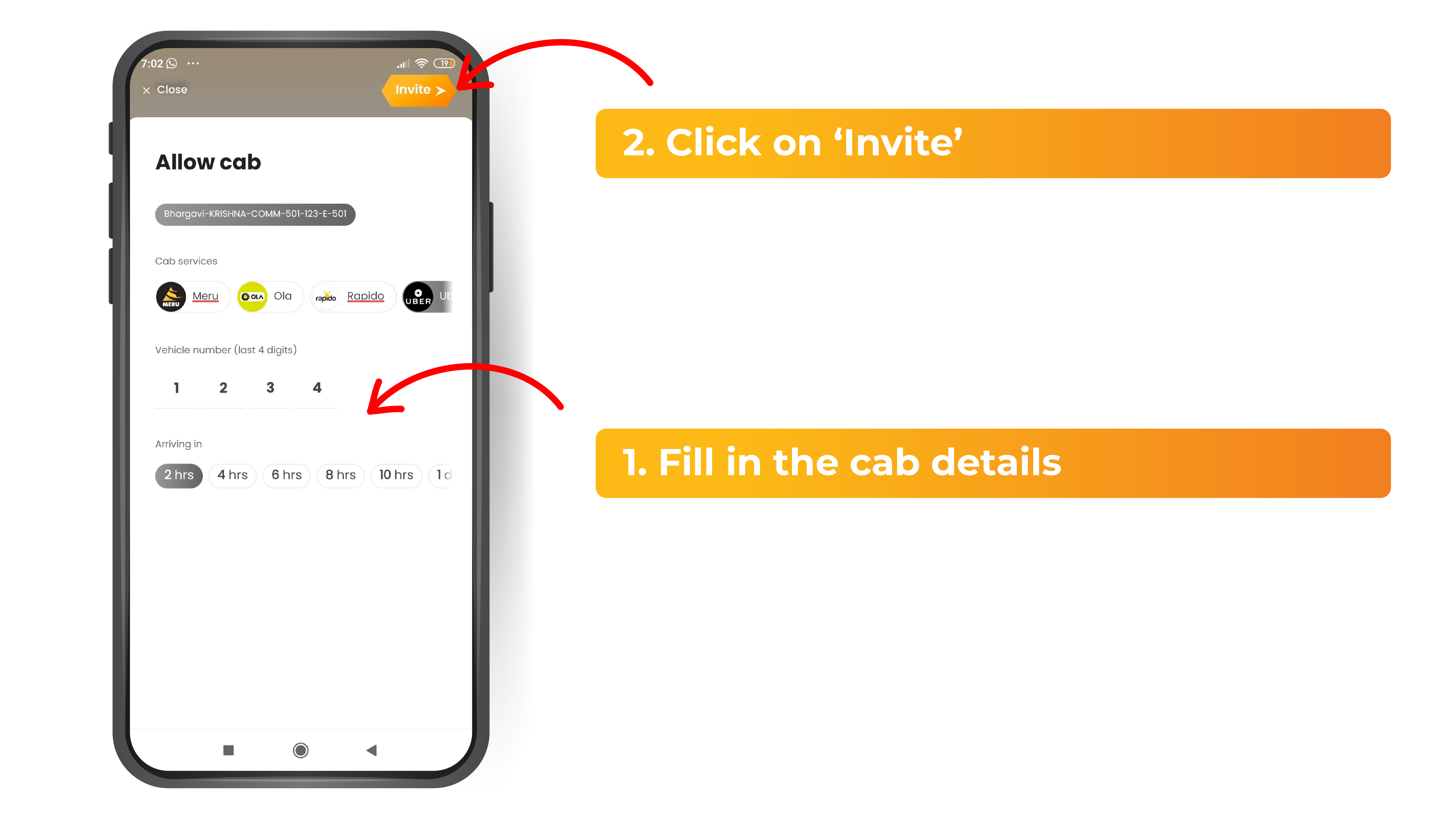 5. This will create a pre-approved gate pass for the cab whose details you have entered and allow its entry in you society.
For any further assistance, please write to us at support@apnacomplex.com and we would be happy to help.