1. Login to ApnaComplex App and click on 'Visitors' on the dashboard.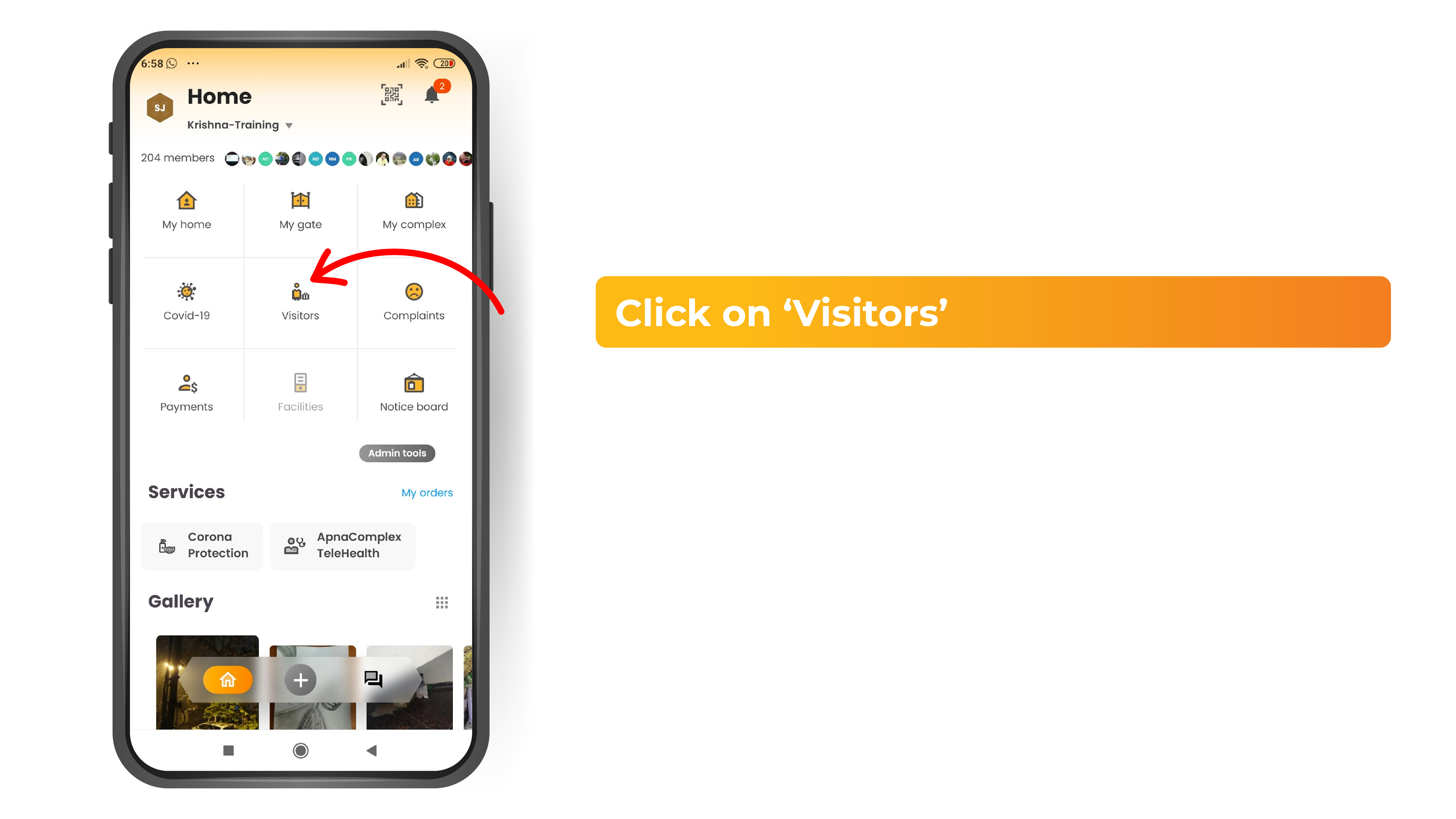 2. Here you can view all the pre-approved and invited visitors for your unit. To view all the visitor categories, click on '+' button.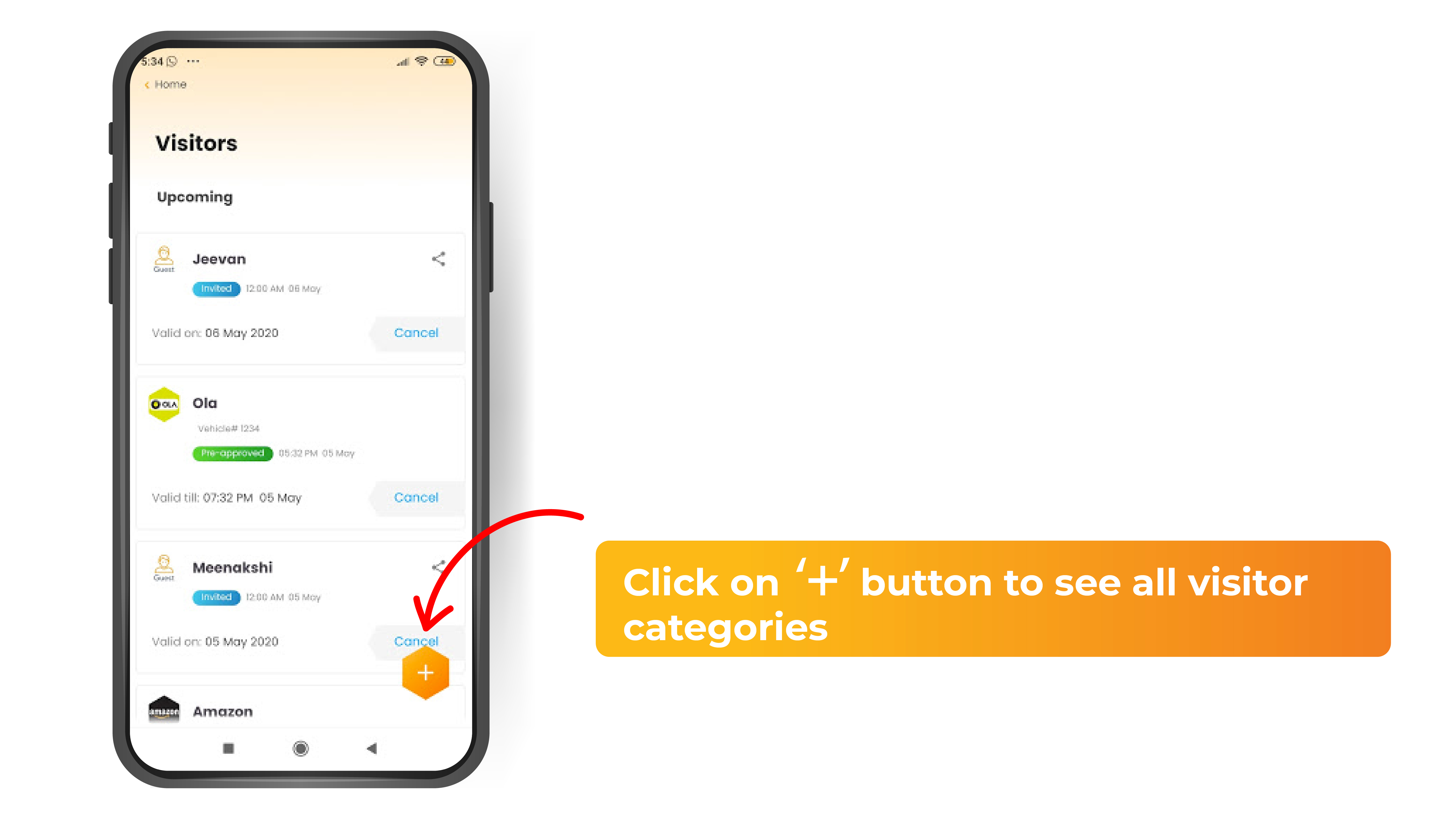 3. Click on 'Delivery' to pre-approve the delivery person's entry inside your society.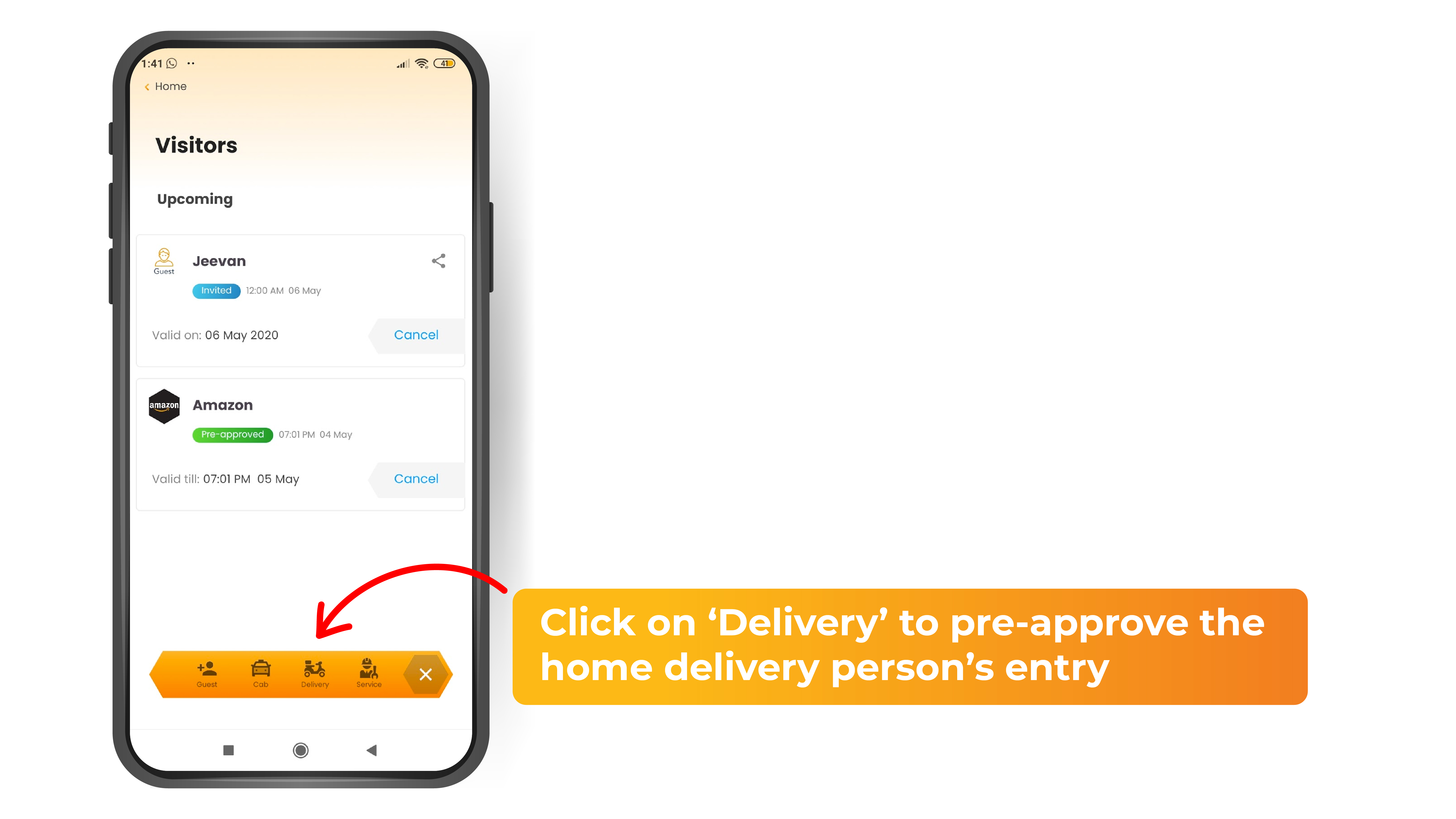 4. Fill in the details of the delivery vendor and whether you would like them to leave the package at the gate. Click on 'Invite'.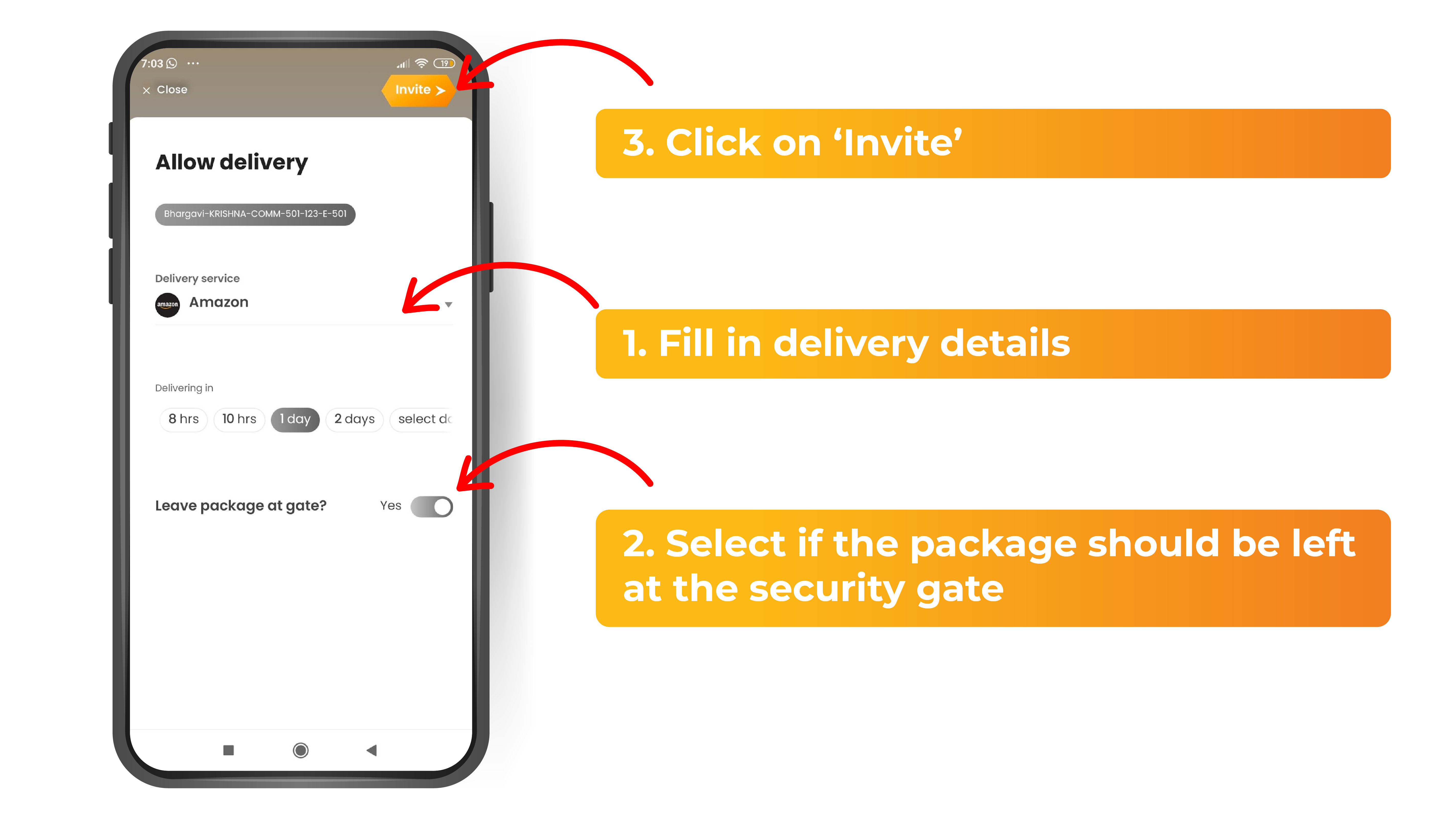 5. This will add the delivery vendor to your unit's pre-approved visitors list. The security staff will collect the package at the gate if you have so instructed.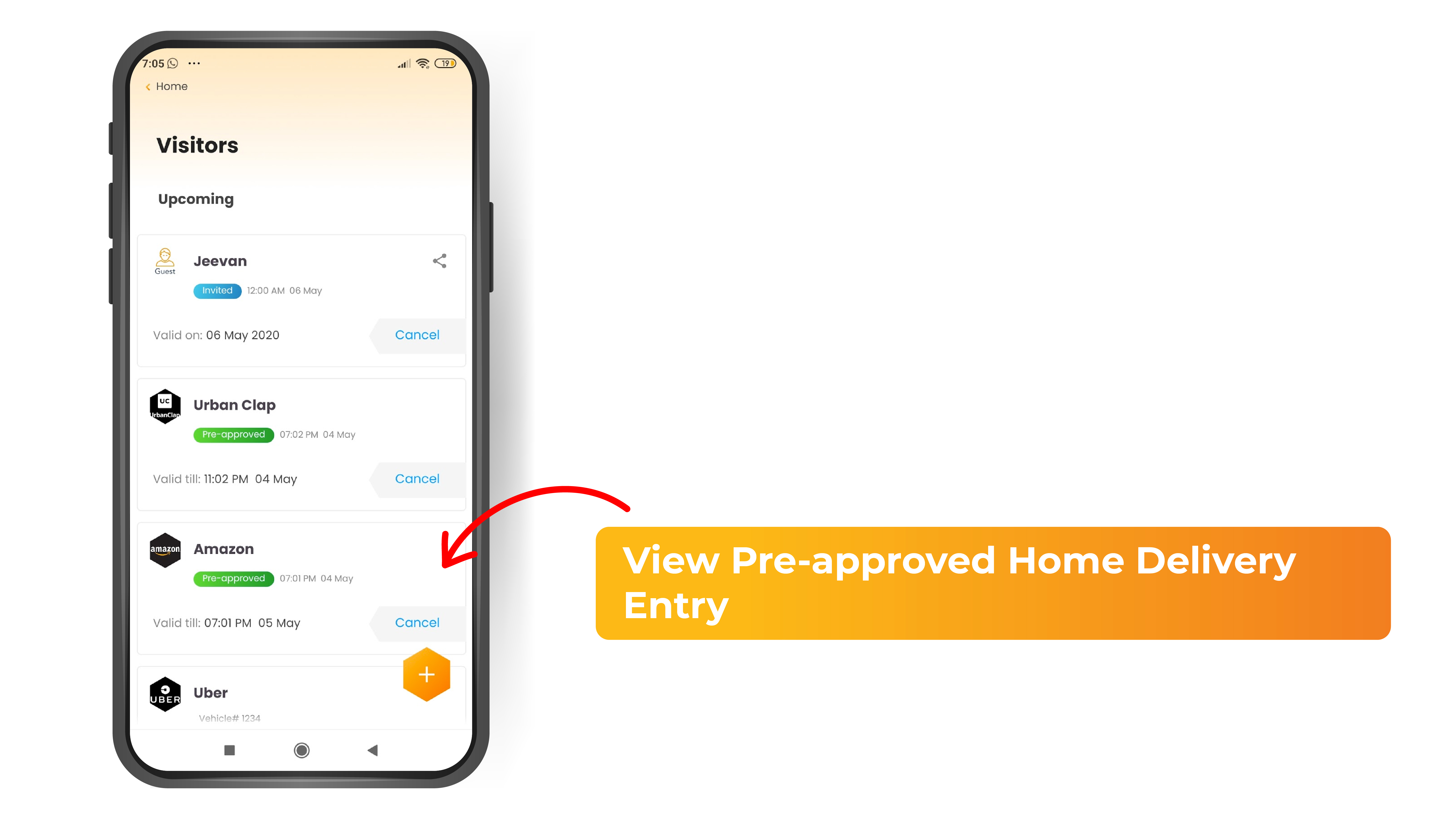 For any further assistance, please write to us at support@apnacomplex.com and we would be happy to help.