A] To Raise and Track Complaints:
1. Login to ApnaComplex App and click on 'Complaints' on the dashboard.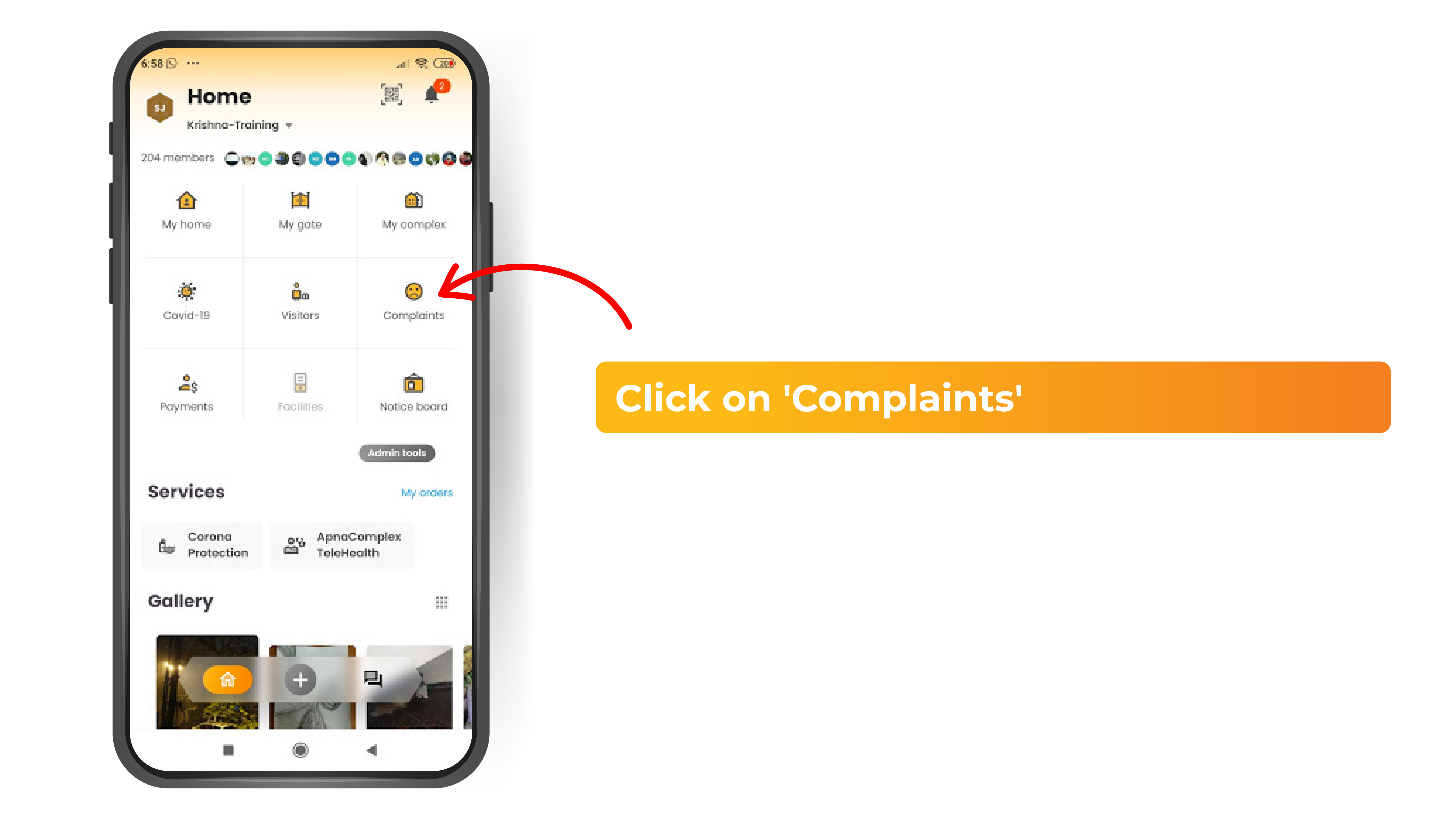 2. Filter to view the complaints either 'Raised by Me' or 'All' complaints.
3. To raise a New Complaint, click the '+' button.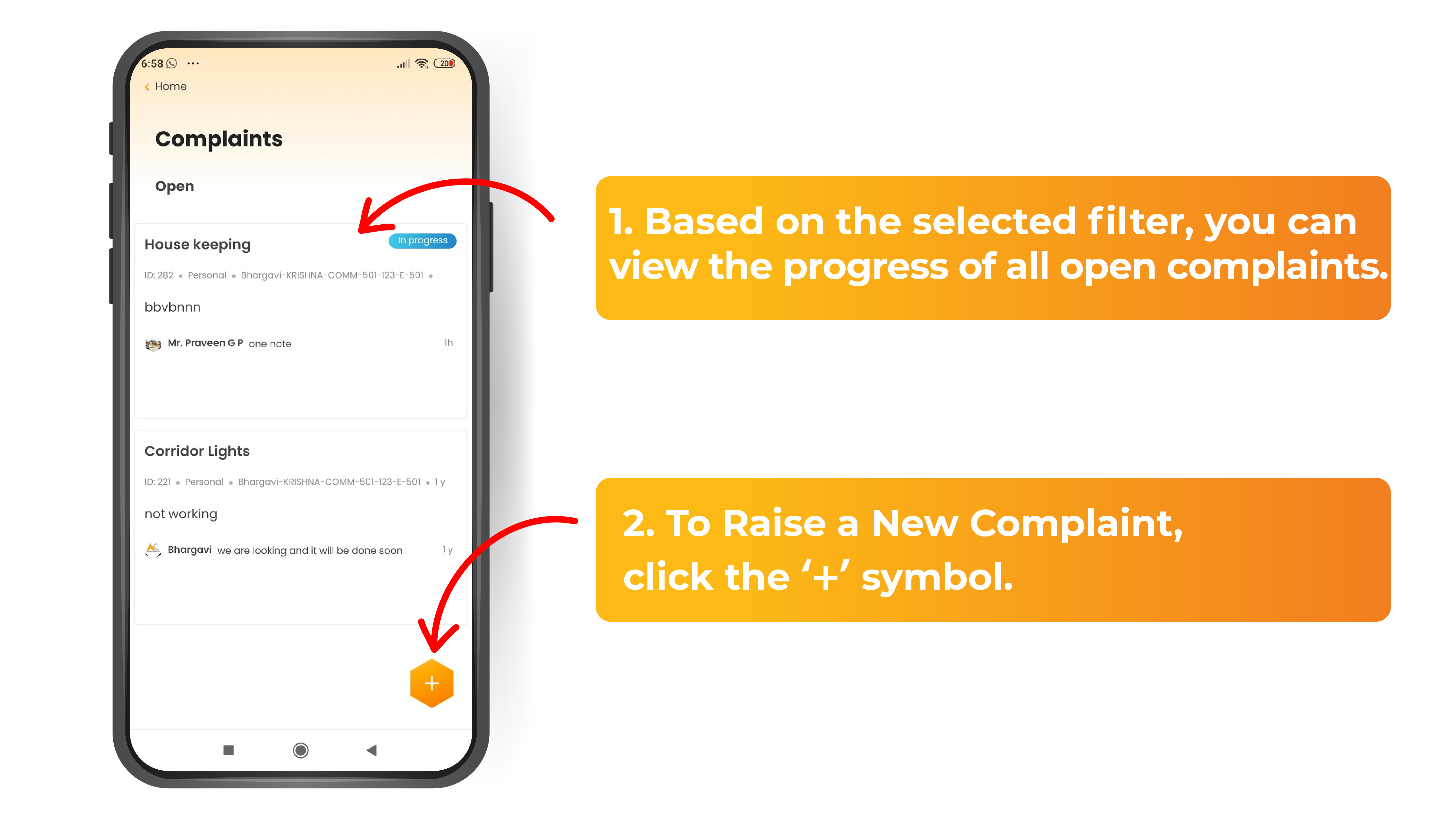 4. Fill the details of your complaint such as Category, Type of Complaint, Details, Urgency, and click 'Post'.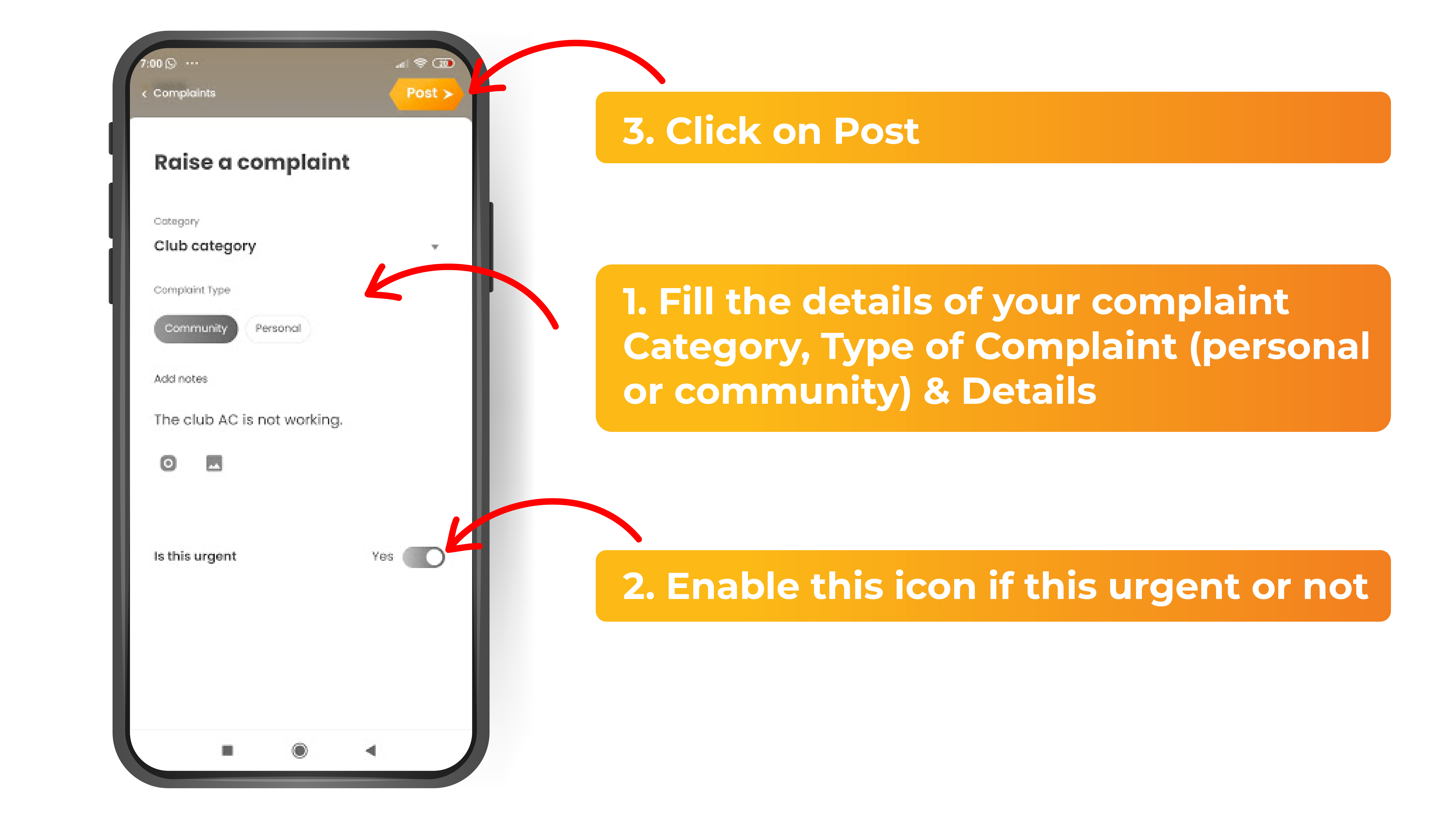 5. All the complaints can be viewed on the main 'Complaints' screen. Click on your complaint to view its details and latest status.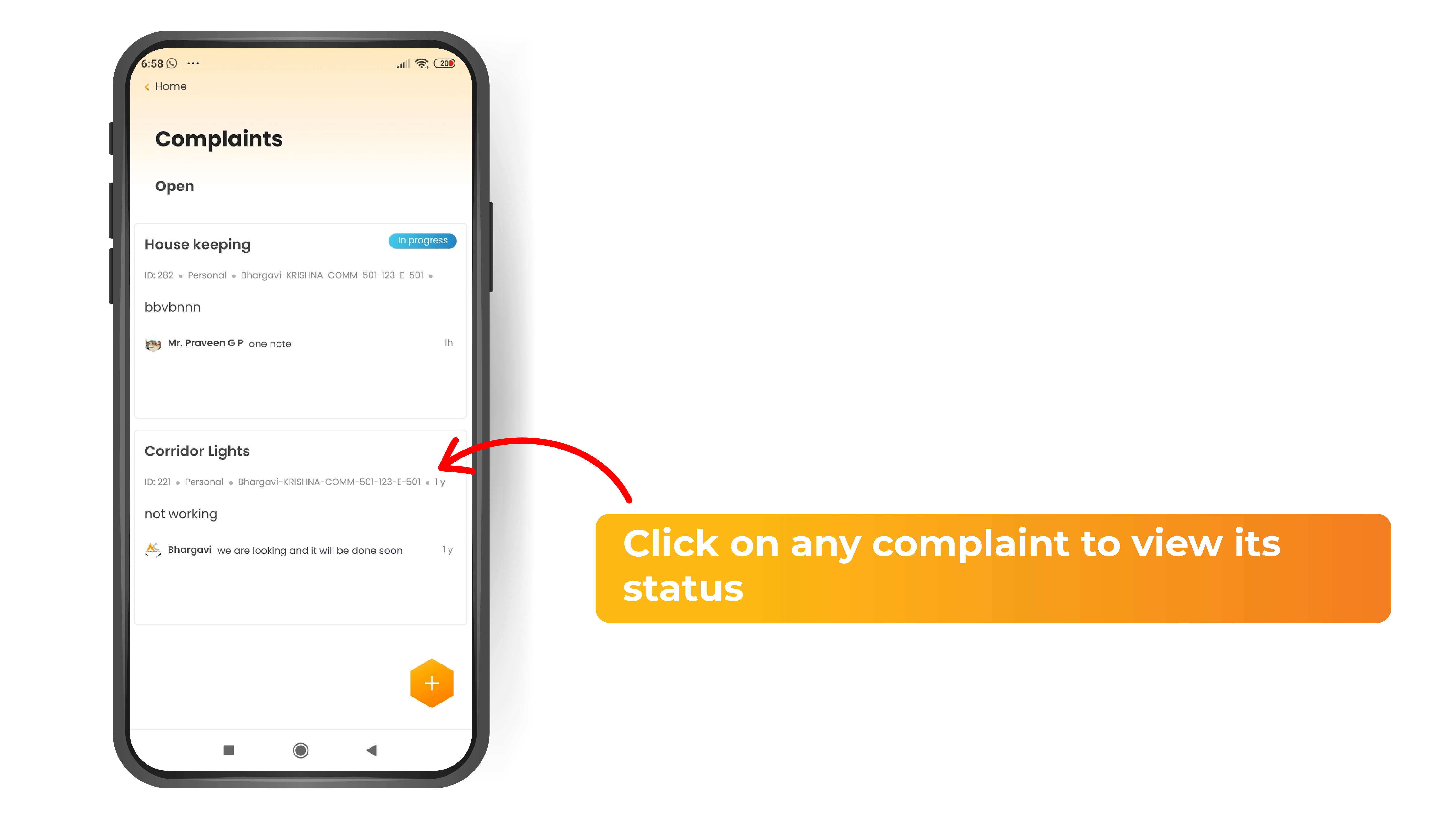 B] To Add More Details and Communicate With Service Provider
Check updates on your complaint and communicate directly with the service staff for status updates using the chatbox. You can add images to the chat as required.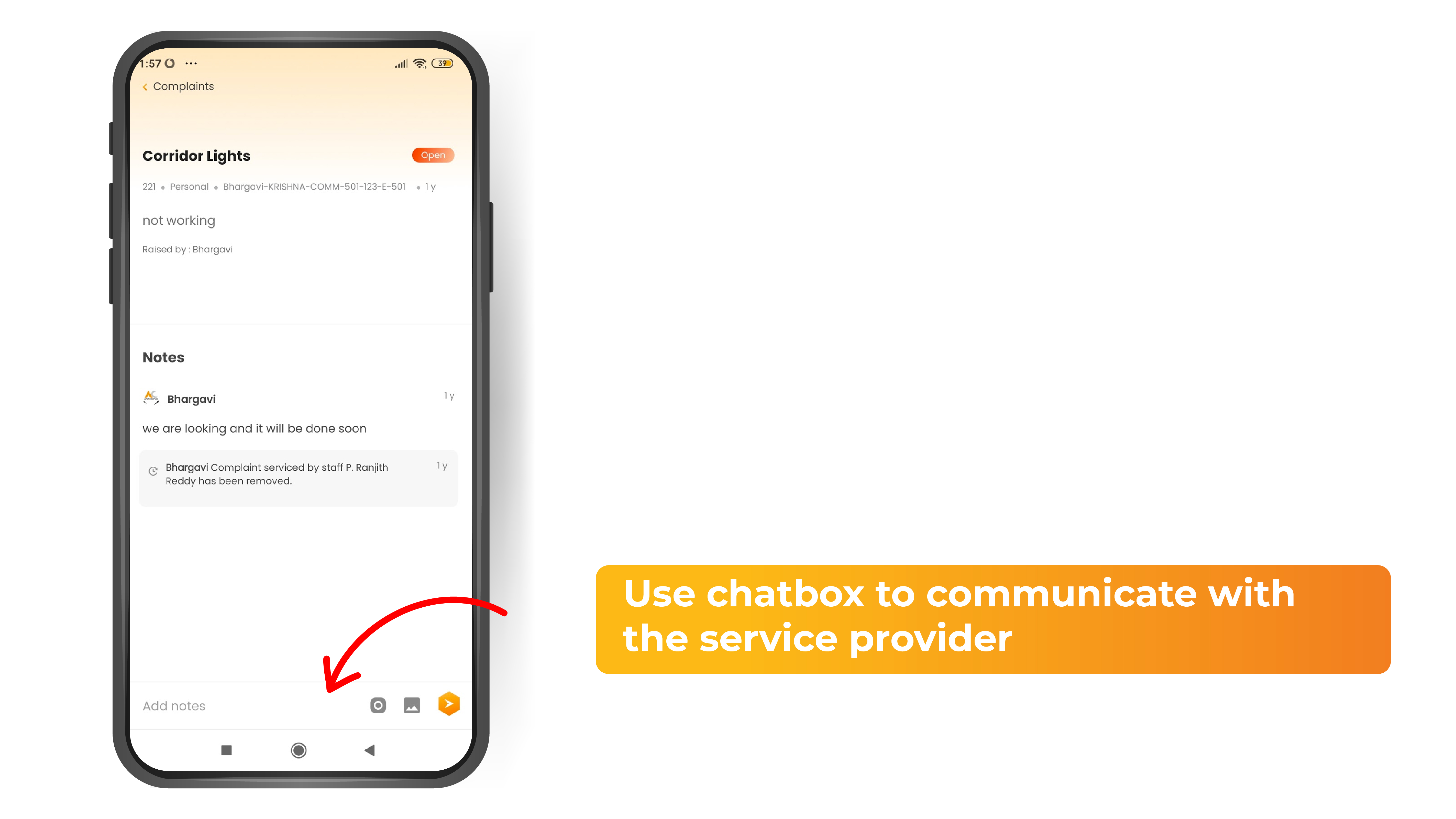 For any further assistance, please write to us at support@apnacomplex.com and we would be happy to help.