1. Login to ApnaComplex App and click on 'My Home' on the dashboard.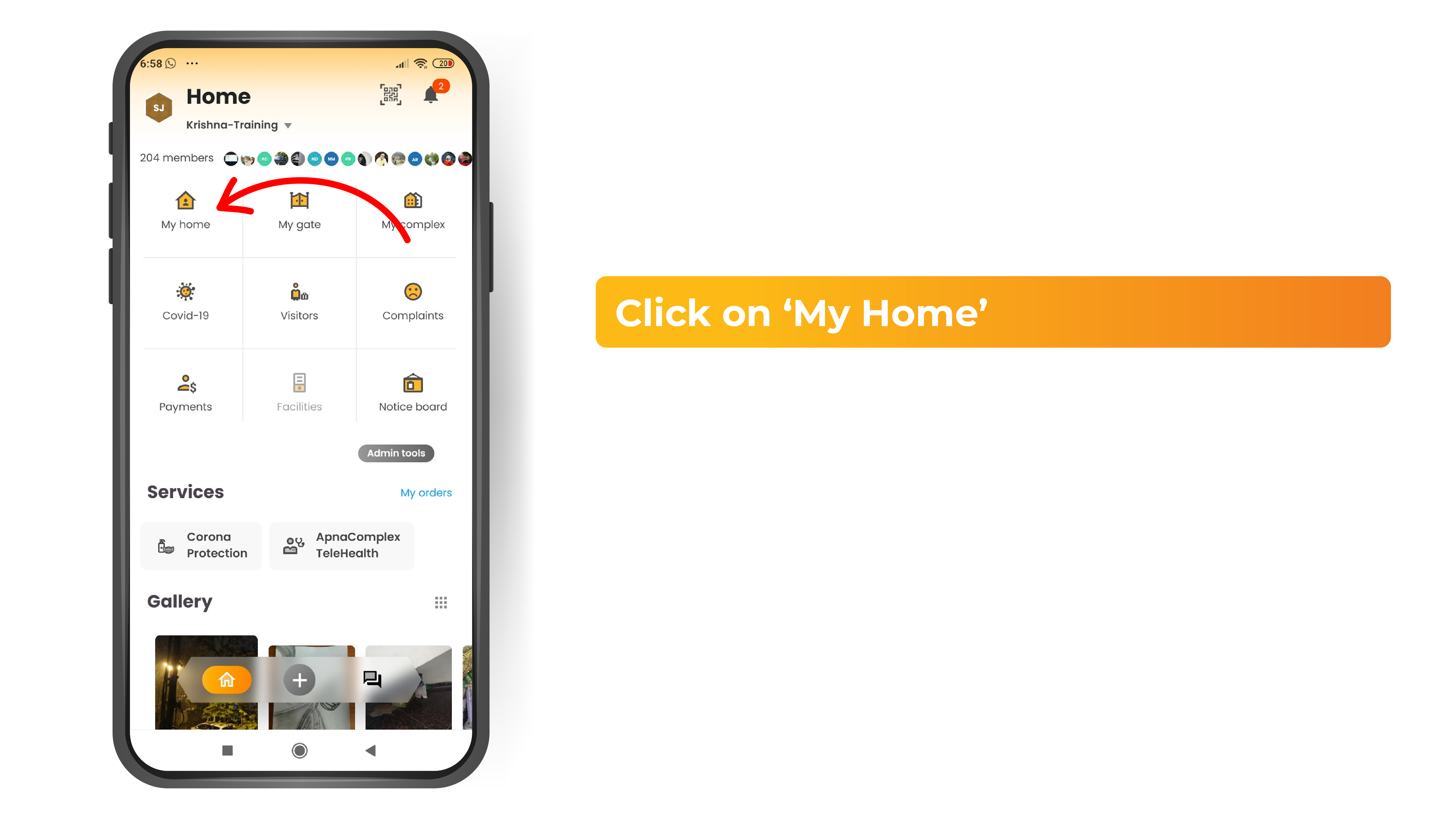 2. Click on 'Payments'.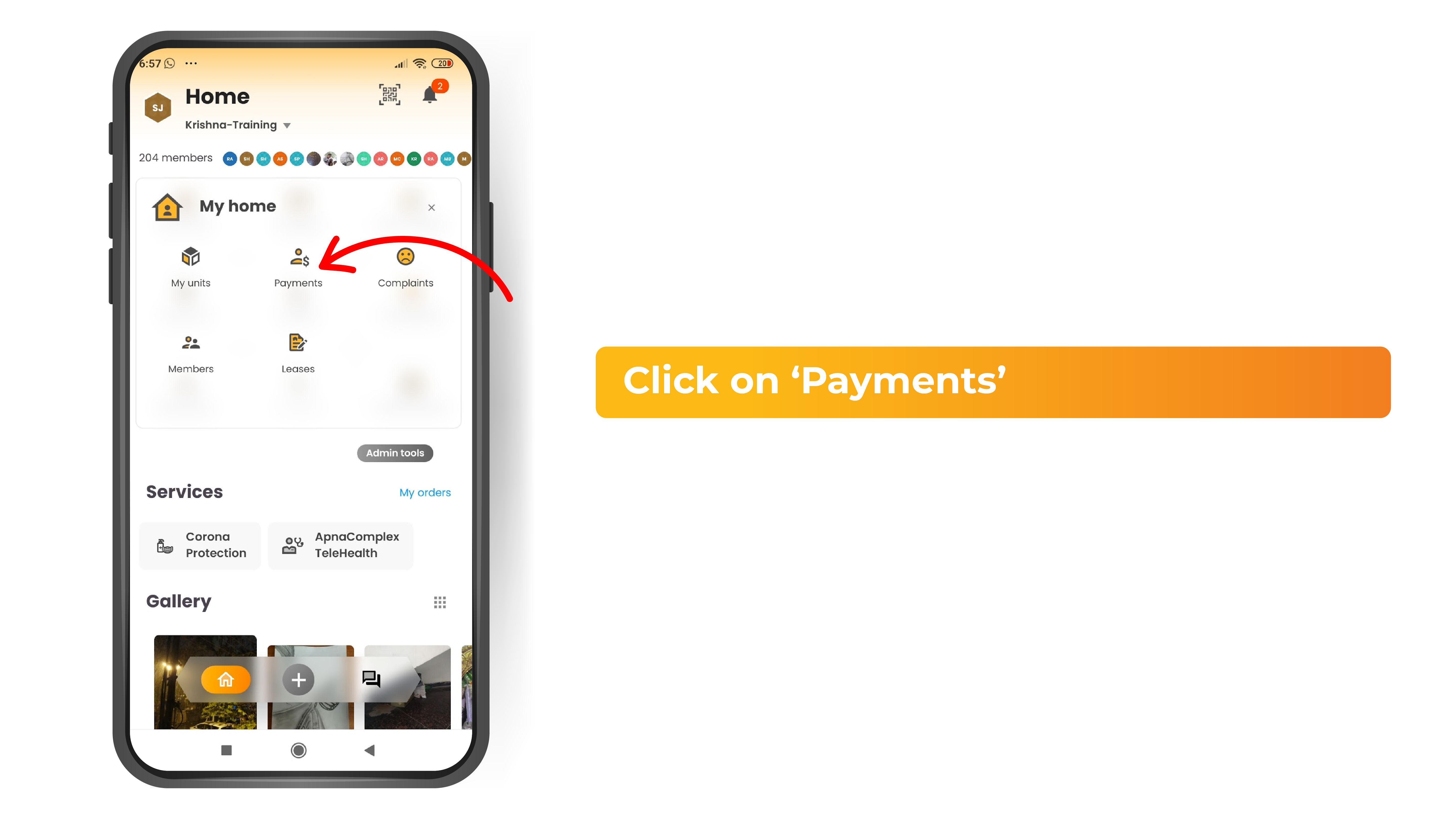 3. To view the statements for a certain time period, click the 'Statements' tab and select the required date range.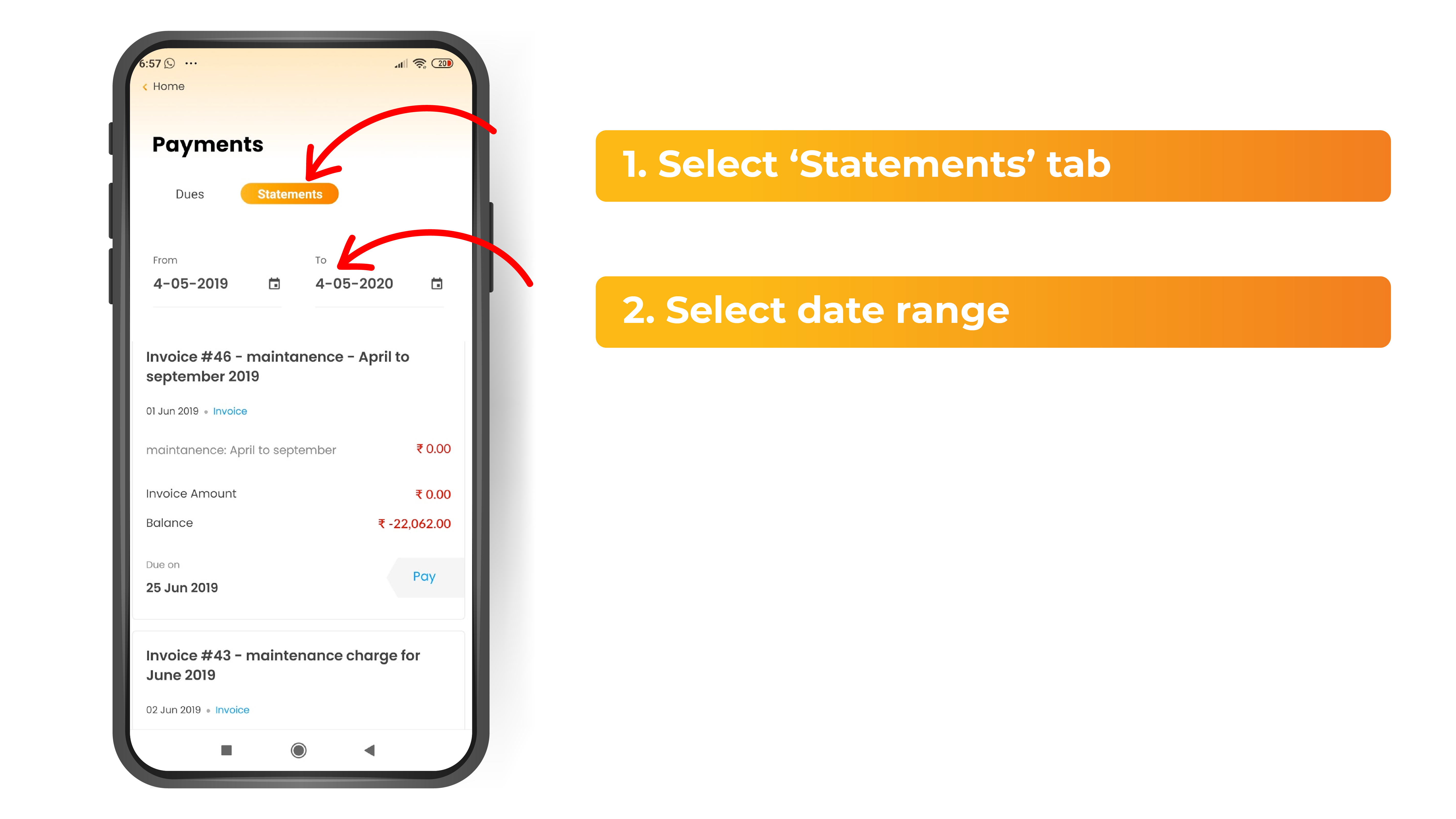 4. Click on 'Invoices' to download as required.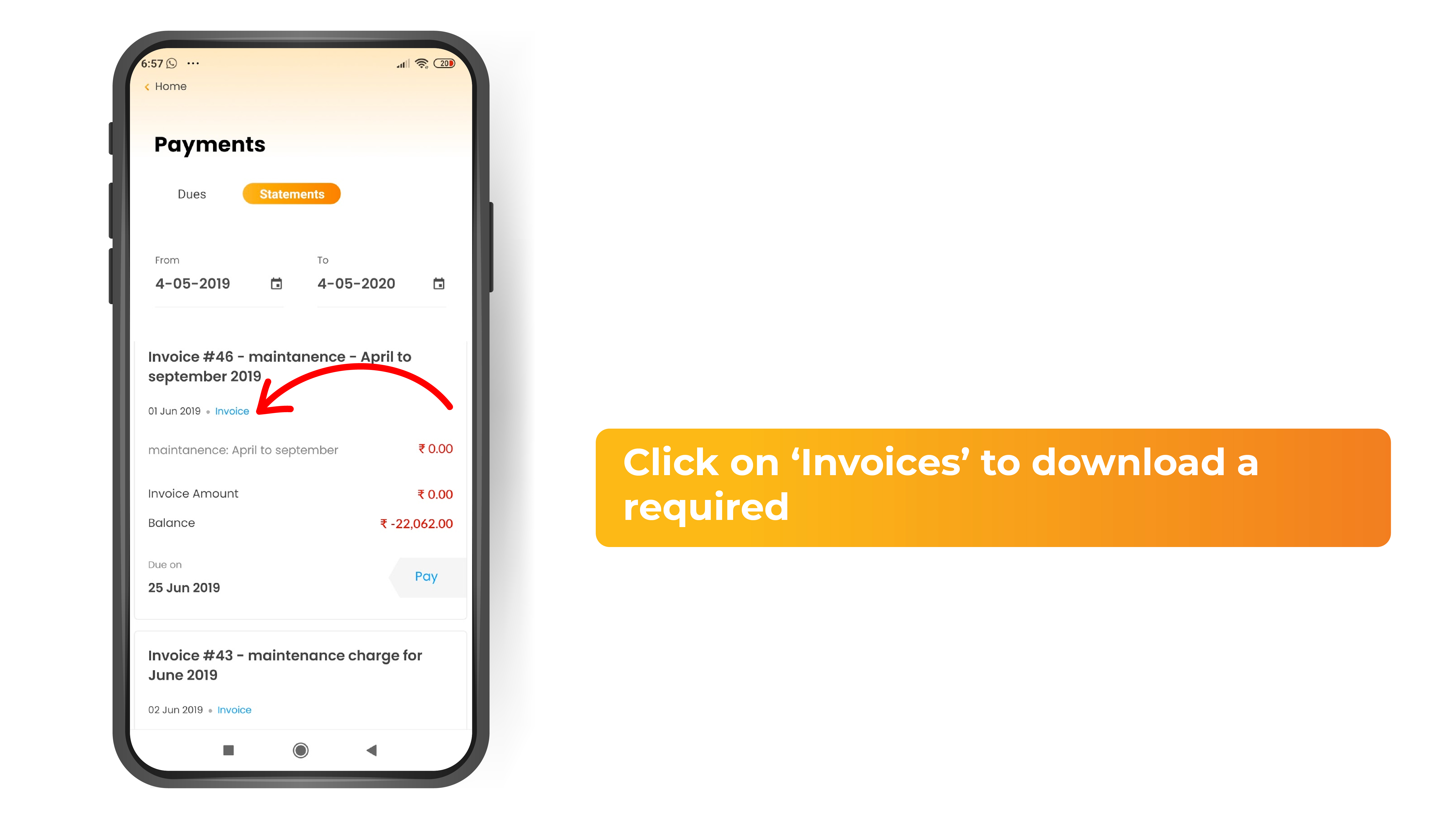 For any further assistance, please write to us at support@apnacomplex.com and we would be happy to help.