Recent updates by most android smartphone manufacturers have disabled App notifications by default in order to enhance battery life. Due to these changes, you may not be getting visitor notification from the ApnaComplex App. In case, you are facing this issue, please follow the simple steps mentioned below to  manually enable notification for our App:
Step 1: Update the app by going to Google Playstore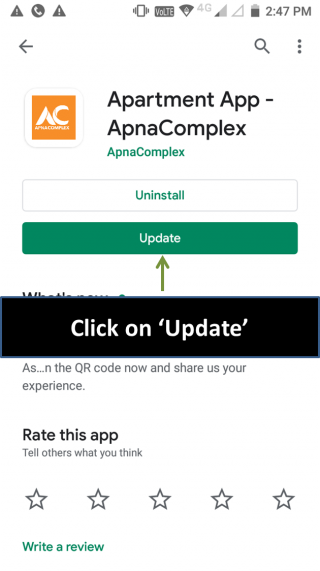 Step 2: Once you login to the app after the update, there will be a popup to enable "display over other apps". Click on 'Enable'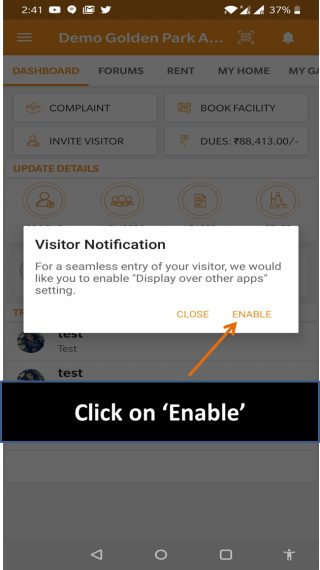 Step 3: Click and enable it for ApnaComplex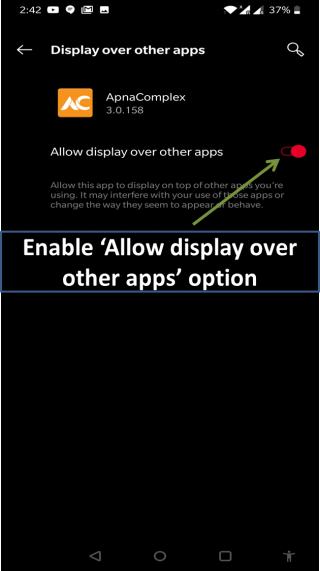 If you need any help, write to us at support@apnacomplex.com, we would be happy to help.