To view your staff's attendance on the ApnaComplex app, follow the below simple steps.
–          Scroll down and click on "Accounts" on the home screen of the ApnaComplex app.
–          On the Account page, click on "Address (Unit no)".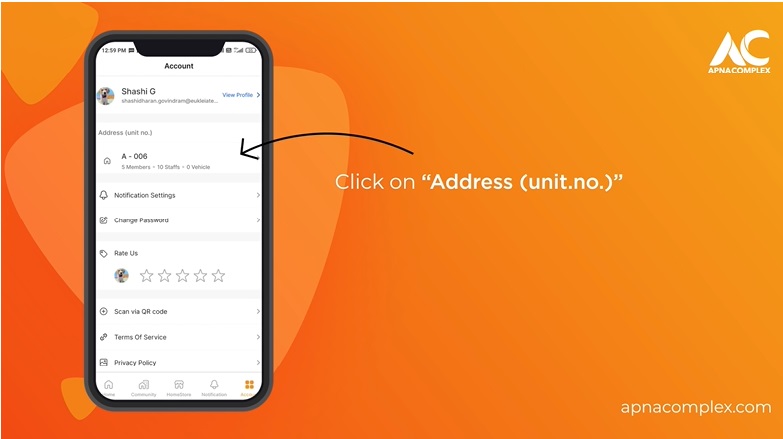 –          Under the staff list, choose the name of the staff whose attendance you want to view.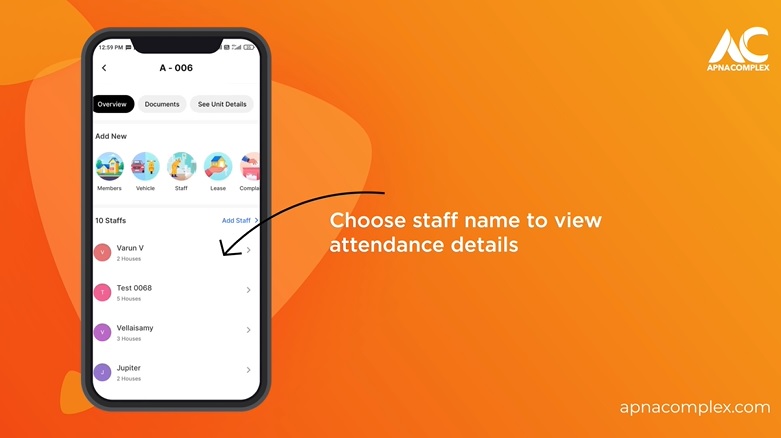 –           Once the staff's profile opens, scroll down and click on "See attendance history".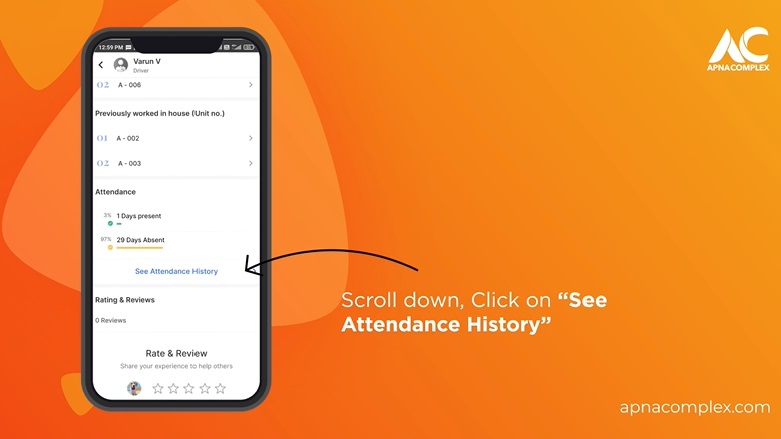 –          View attendance details in the history.