To view the details of your household on ApnaComplex, follow the below simple steps. 
–  Open the ApnaComplex app.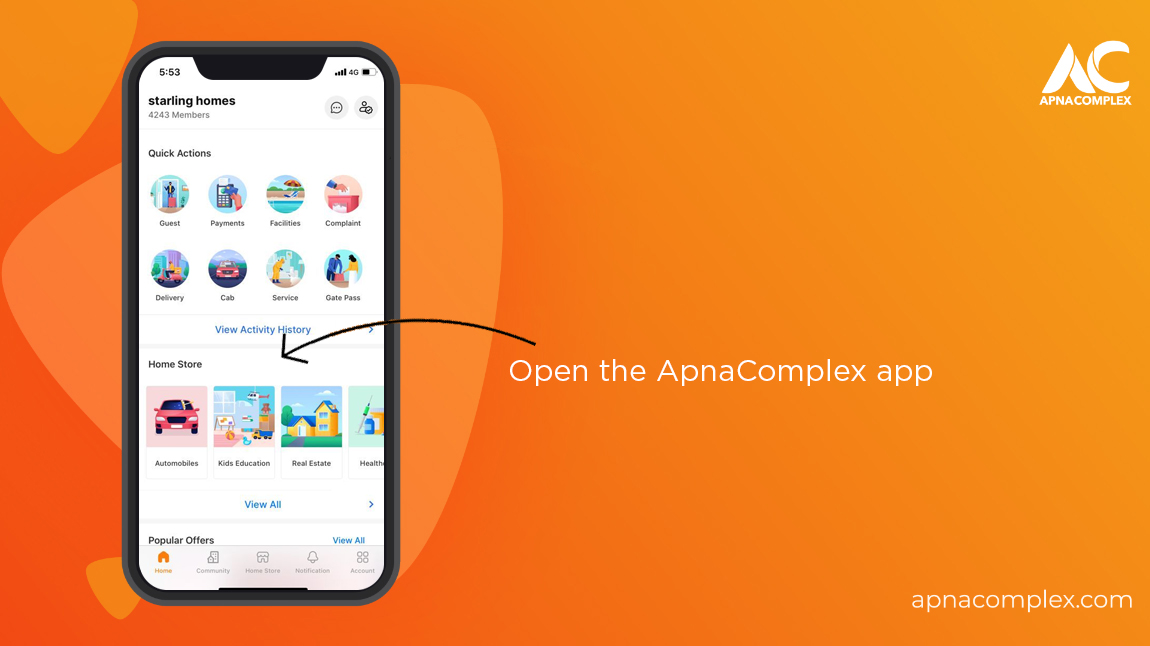 –  Scroll down "Members" click on it.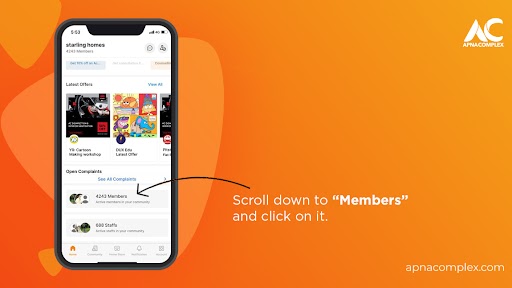 –  Over here, view members and their vaccination status.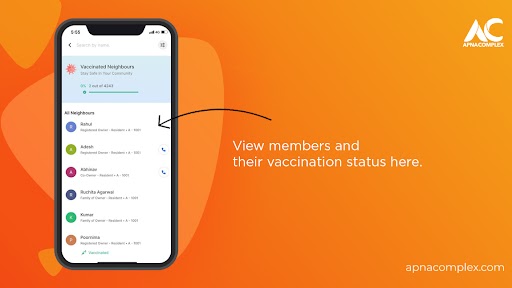 –  You can also enter their name on "Search by Name" to find a member.