By following the below simple steps, add Quarantined flats/units on the ApnaComplex app.
– On the home screen of the ApnaComplex app, scroll down and click on "Community".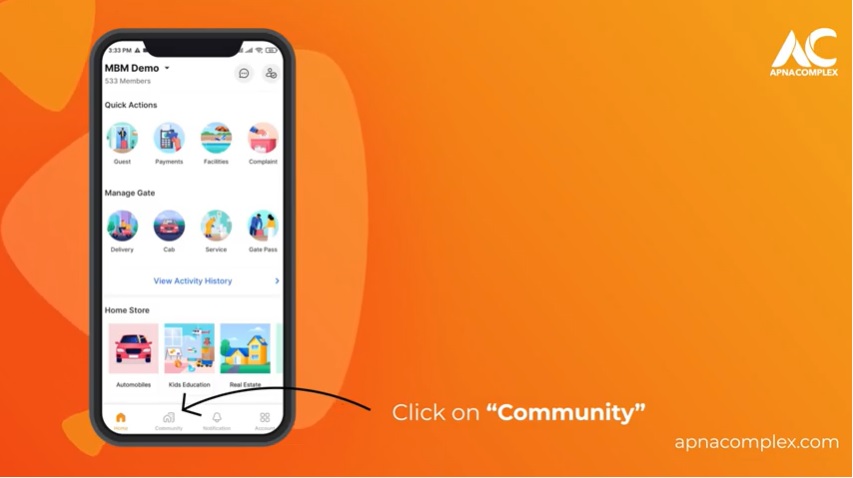 – Click on the "Member Directory" icon.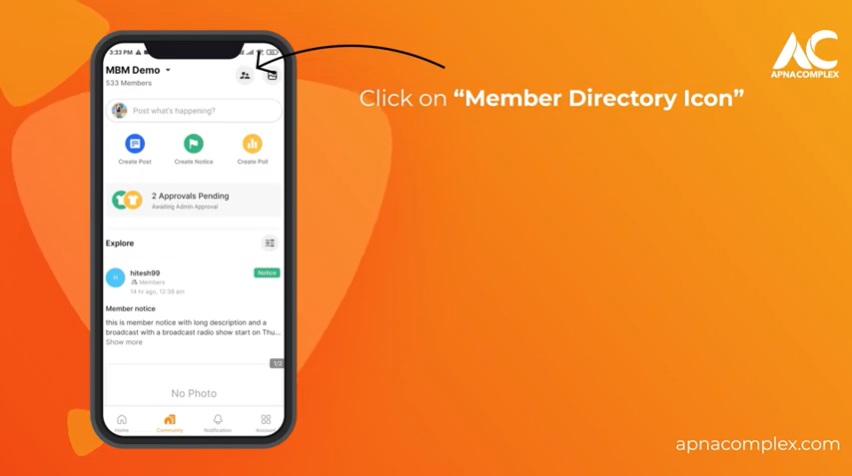 – Once the member directory opens, click on "Add Quarantine".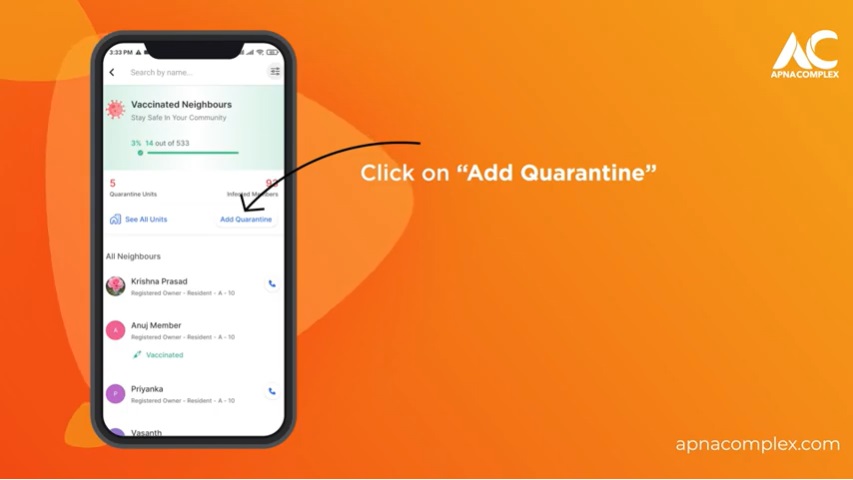 –  On the "Add Quarantine Unit" page, select "Block & Unit".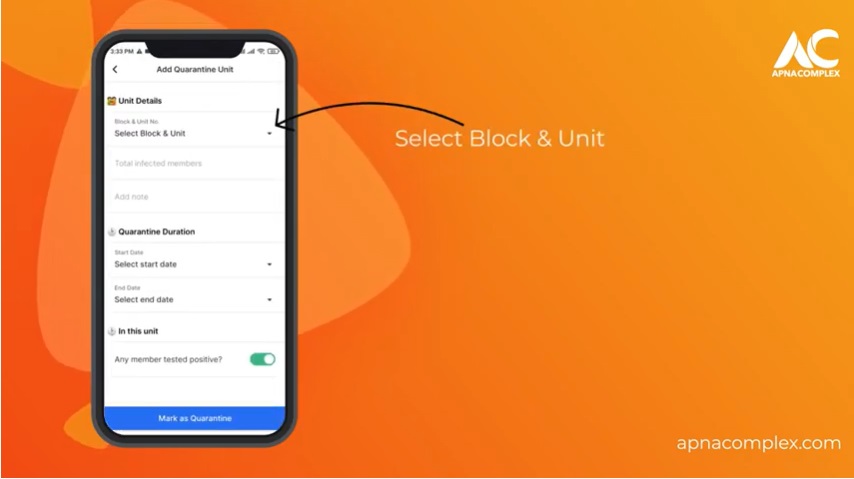 – Next, enter the number of infected members.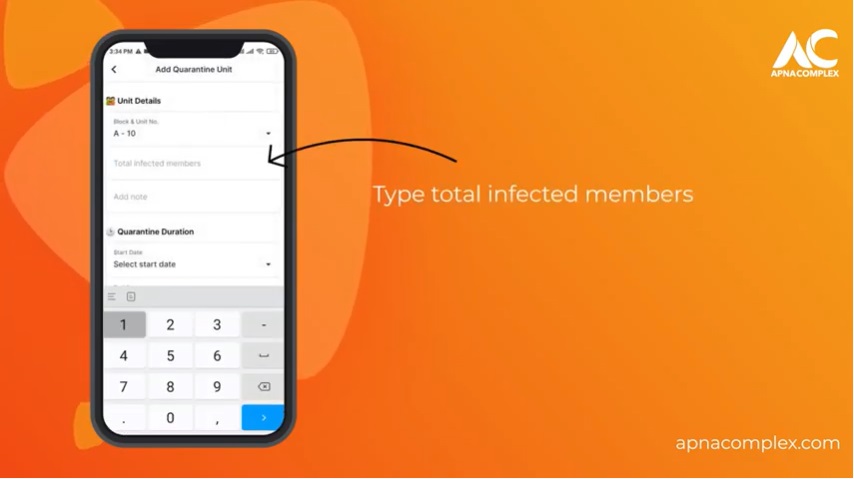 – If there is any additional information that needs to be added, write it under "Add Note".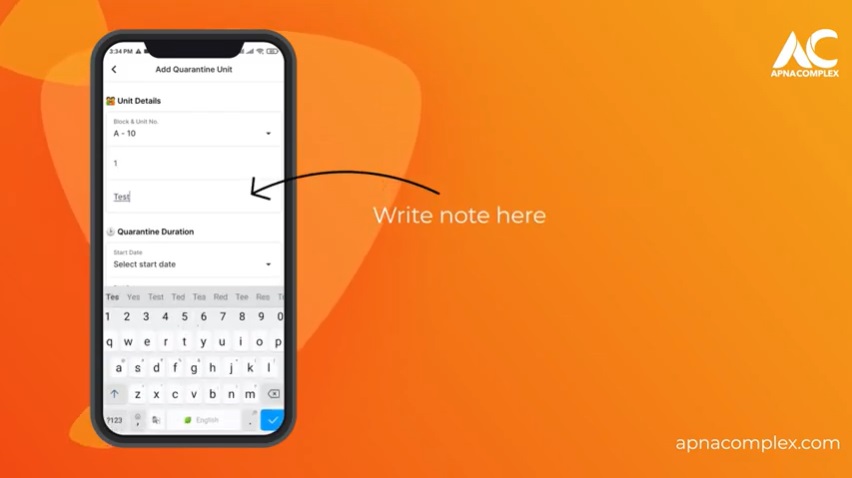 – Under "Quarantine Duration", select the start and end date of the quarantine period.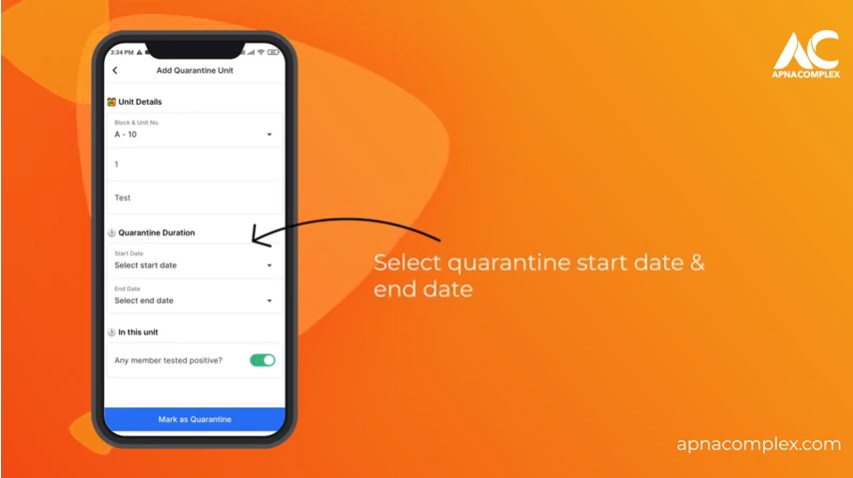 – Under "In this Unit", enable "Any member tested positive?".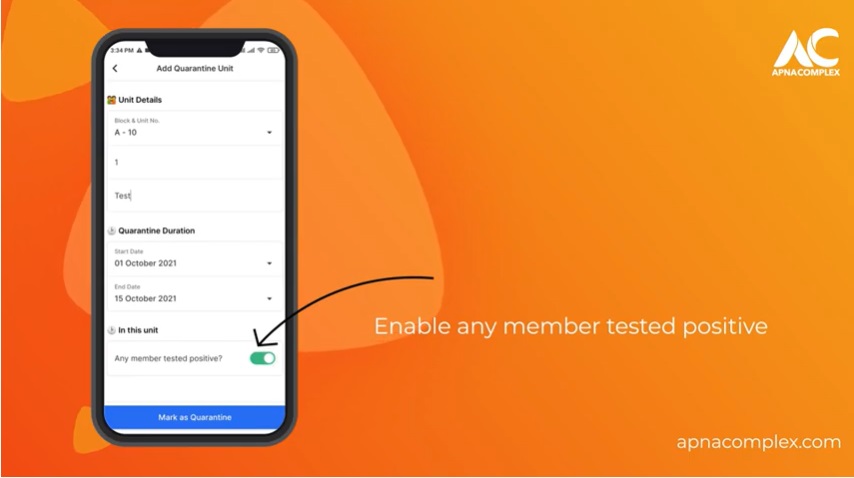 – Click on "Mark as Quarantine".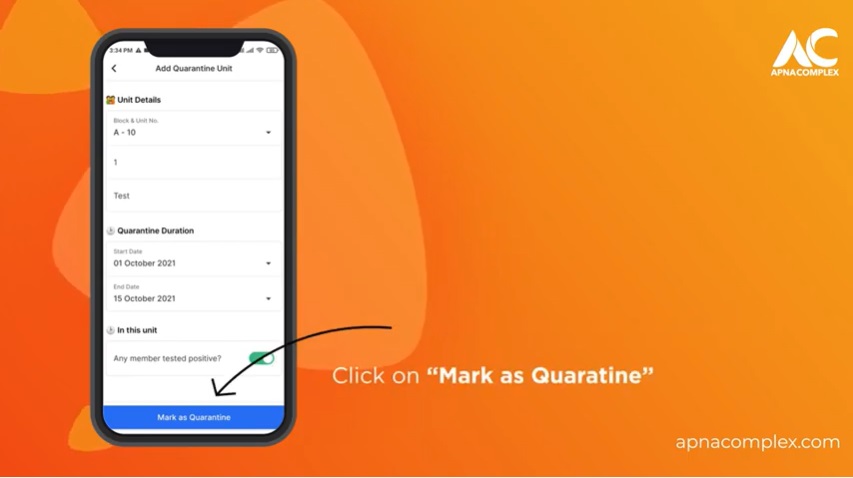 – You have added quarantine information successfully.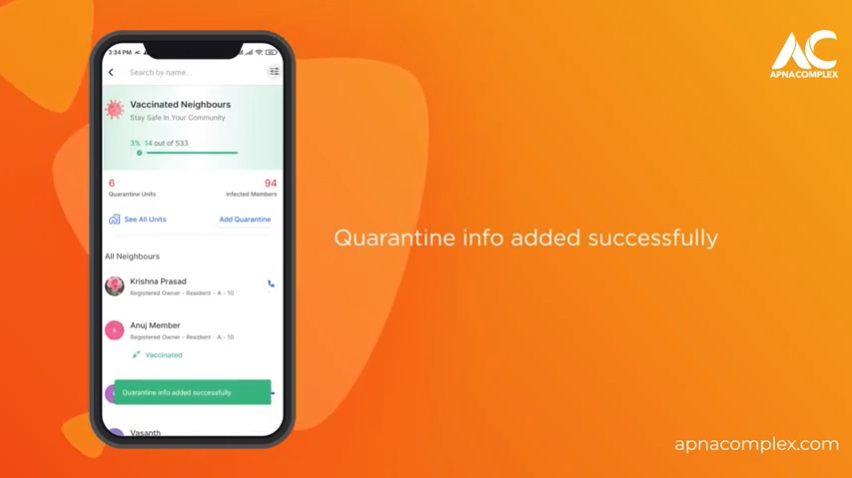 – To view all quarantined units, click on "See All Units".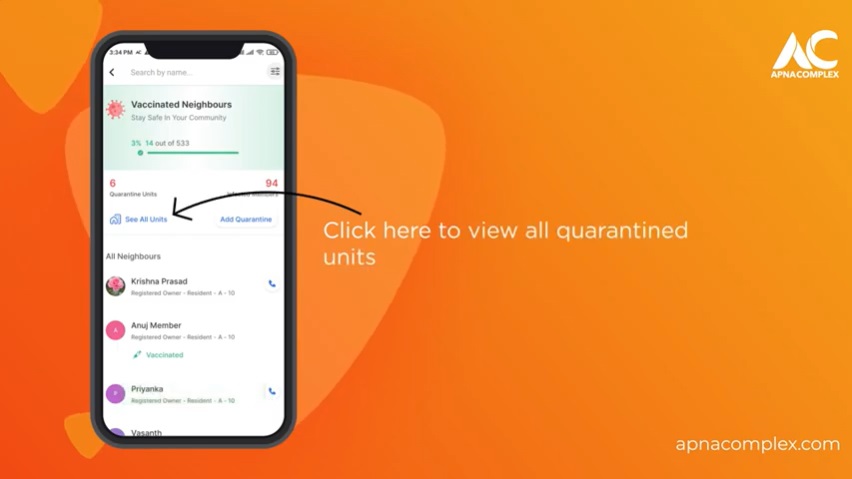 – To edit or end a quarantine period, click on the "3 vertical dots".