The maintenance of your assets has been simplified even further. Every asset recorded on ApnaComplex now has a unique QR code. Your members can simply scan the QR codes attached to an asset and raise a complaint about that particular asset. Just follow the below steps to set up the QR code-based Asset Management in under 2 minutes.
You need to print the QR codes of each asset before residents can start raising complaints. Follow the help-guide here on how to print QR codes. Attach the printed QR codes to the corresponding assets.
Raise a complaint using QR codes:
Step 1: Login to the ApnaComplex App and click on the scan icon present at the top right corner

Step 2: Scan the QR code attached to an Asset and click on 'Log a complaint'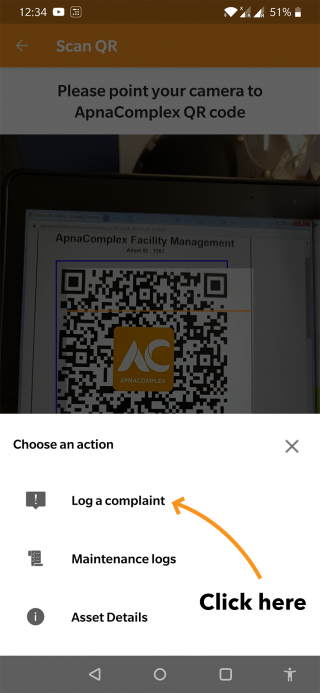 Step 3:  New complaint screen opens with all the details pre-filled. Add a picture or additional description and click on 'Submit' to log a complaint about that asset.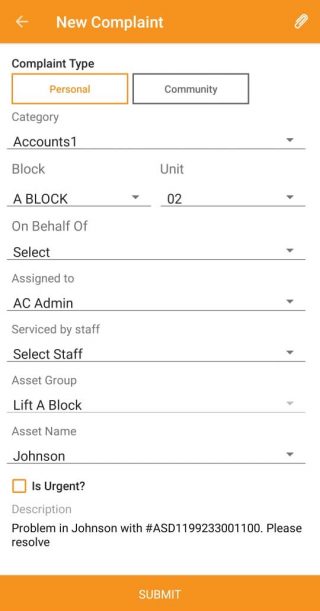 If you need any help in implementing QR code-based Asset Management in your Society, please write to us on support@apnacomplex.com, we would be happy to help.