You can now check the maintenance logs of your assets on a daily basis. Once tapped on any particular log your maintenance staff responsible for that particular asset can fill the forms of that asset. We support multiple fields, i.e., small text, long text, radio, date, numeric field, etc. Follow the below steps for checking maintenance logs using QR codes:
Check out the help-guide here for printing QR codes of assets.
To check the maintenance logs of an asset you need to first create the form for that asset. Go through the help-guide here on how to create a form. Then you can follow the below steps to check maintenance logs.
Step 1: Login to the mobile app and click on the 'QR code' scan icon on the top right dashboard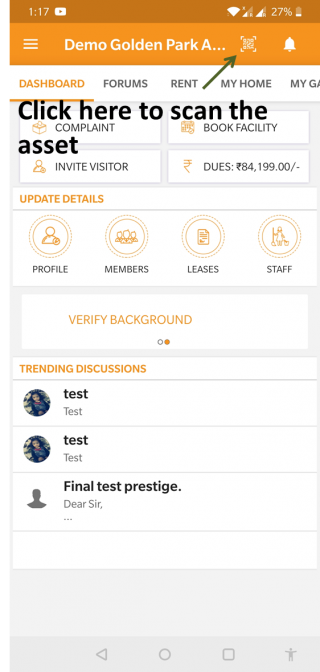 Step 2: Scan the QR code here and choose the second option, i.e., Maintenance Logs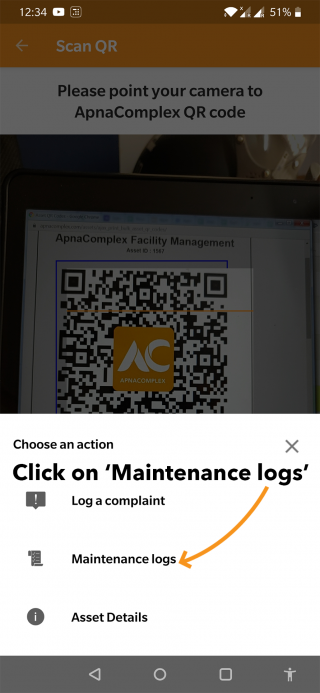 Step 3: Your maintenance staff can fill all the details here and committee members/admin can check all the maintenance log details.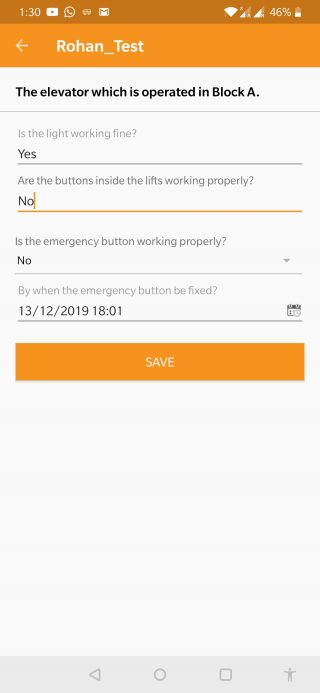 If you need any help in maintaining maintenance logs using QR codes, please write to us at support@apnacomplex.com, we would be happy to help.