Here are the next steps once you login to ApnaComplex Collect (You would have received your login credentials in an email immediately after creating the portal. You can also use the 'Forgot password' option on the login page if you are not able to access your login credentials)
Step 1: On the left menu, Click on Income -> Upload Excel. In the resulting page, download the excel template


Step 2: In the downloaded template add Society dues data and upload excel on the portal. The unique payment link gets generated for each flat in the Excel in the next step.


Step 3: Download the payment link in excel or pdf format and share it with your society residents for online payment of dues

Step 4: Residents Make Payments Online using their unique payment links and receive payment acknowledgment via email.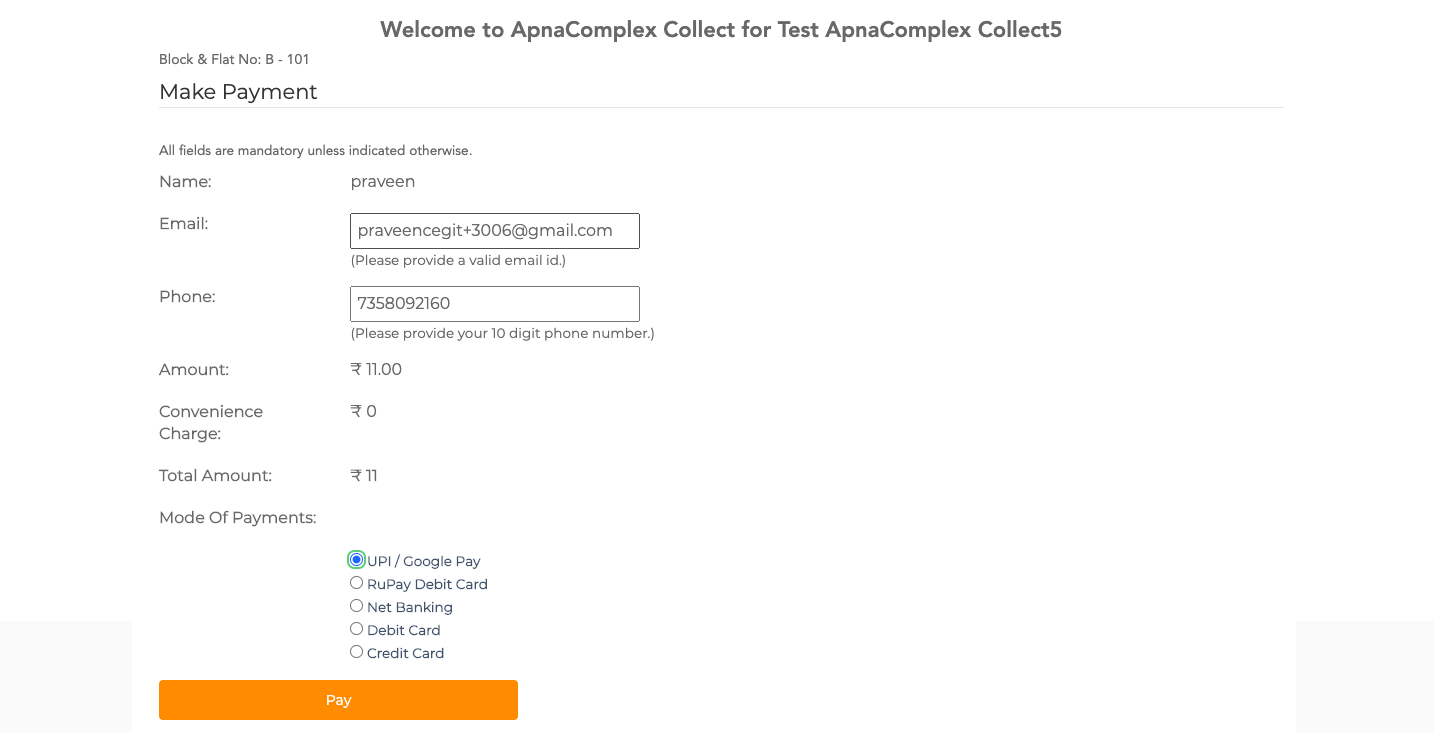 Step 5: To Track Payment Status for each flat, click on Income → 'View Payment Links Docs' on left Menu. On this page, you will see all the payment excels you have uploaded. Click on the 'Generate Payment Link' icon against an excel upload of your choice. In the next page, the 'Status' column will show the status of payment for each flat.