With ApnaComplex, you can schedule reports at specified time intervals in a few simple steps.  You can schedule to run the selected reports daily, weekly, monthly or quarterly using this option. On scheduling the report, the selected report gets generated automatically on the specified date and time and the generated report is sent to the respective person through e-mail. Below mentioned are the steps to schedule a report.
Step 1: Click on 'Reports' and then click on 'Scheduled Reports'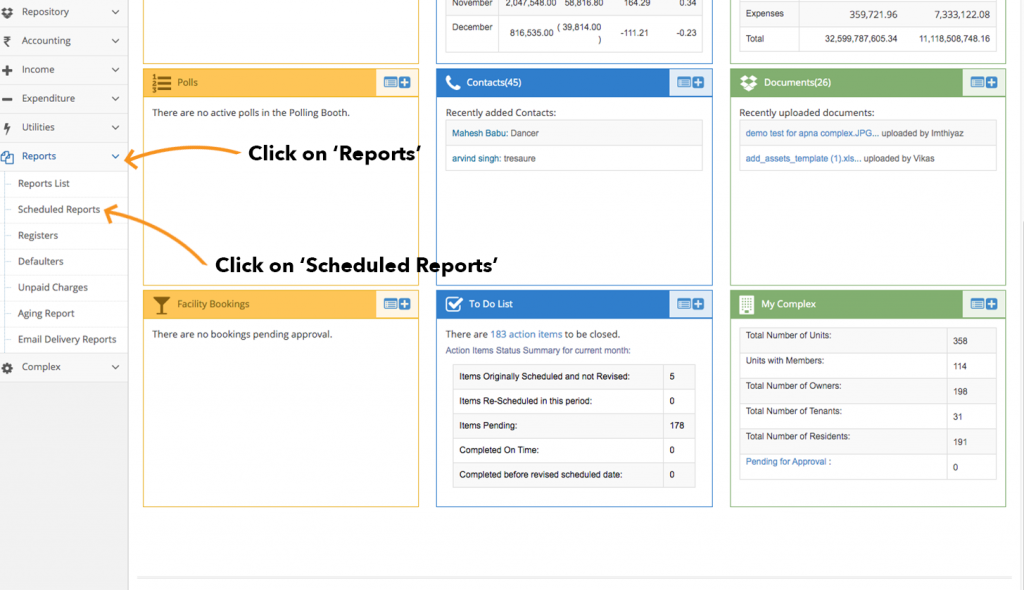 Step 2: Click on 'Schedule a Report'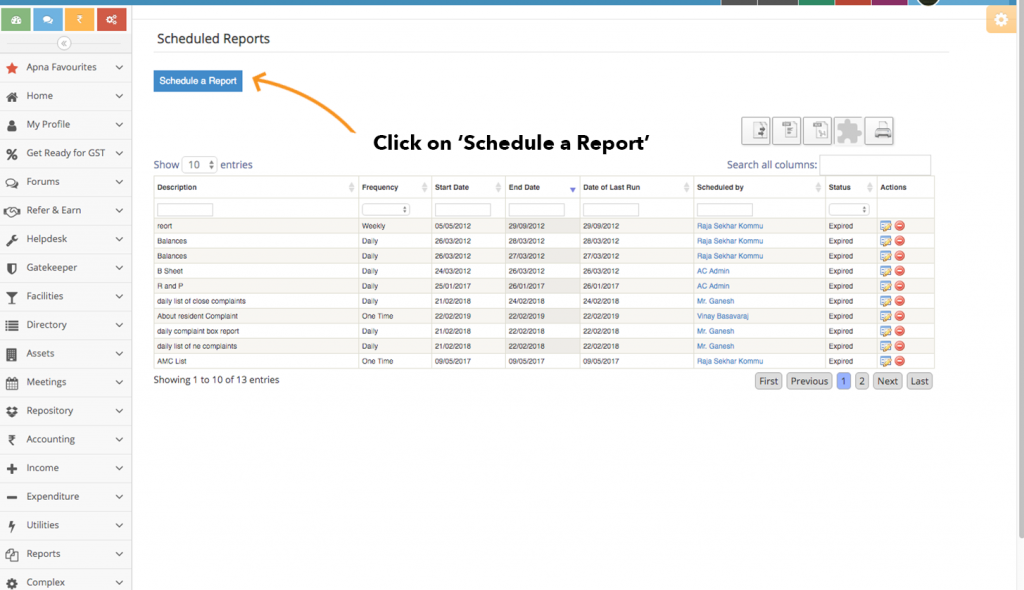 Step 3: Select the report names here and enter a description of the scheduled report. You can select multiple reports at one go and can schedule all the reports together.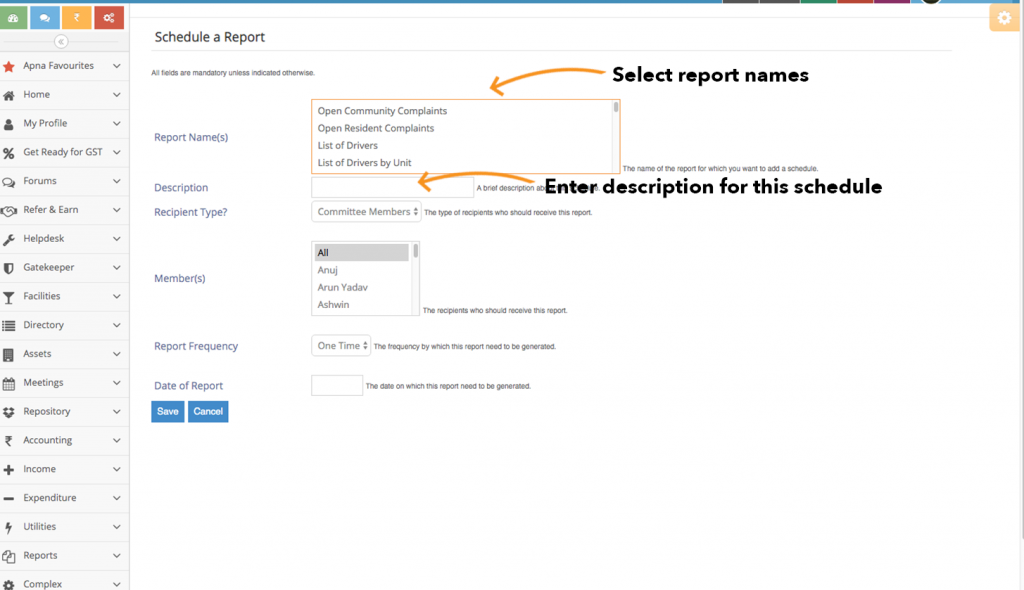 Step 4: Select the recipients who shall receive these reports and also select the members for the same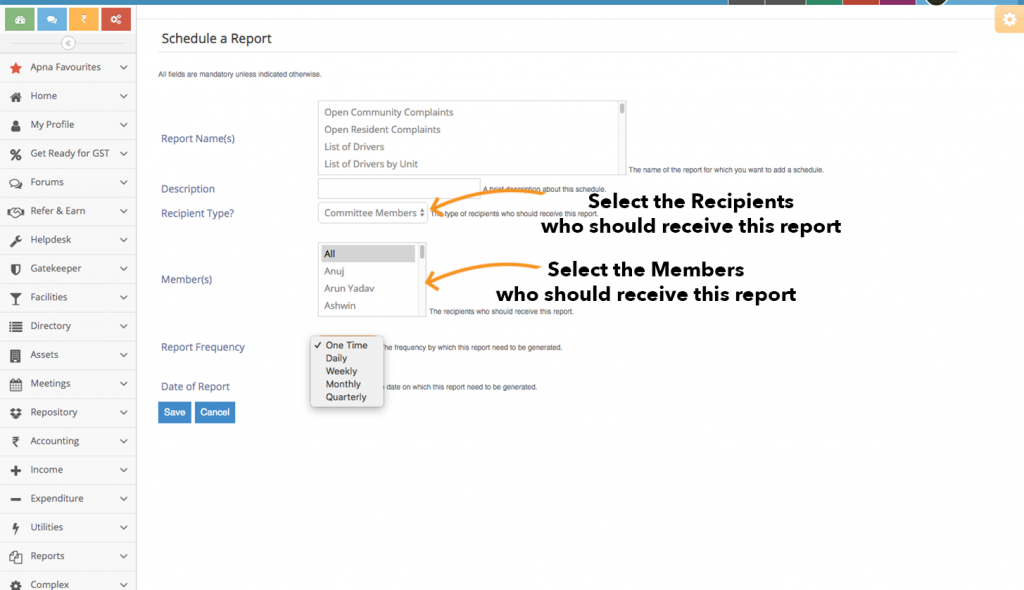 Step 5: Select the report frequency as one-time/daily/weekly/monthly/quarterly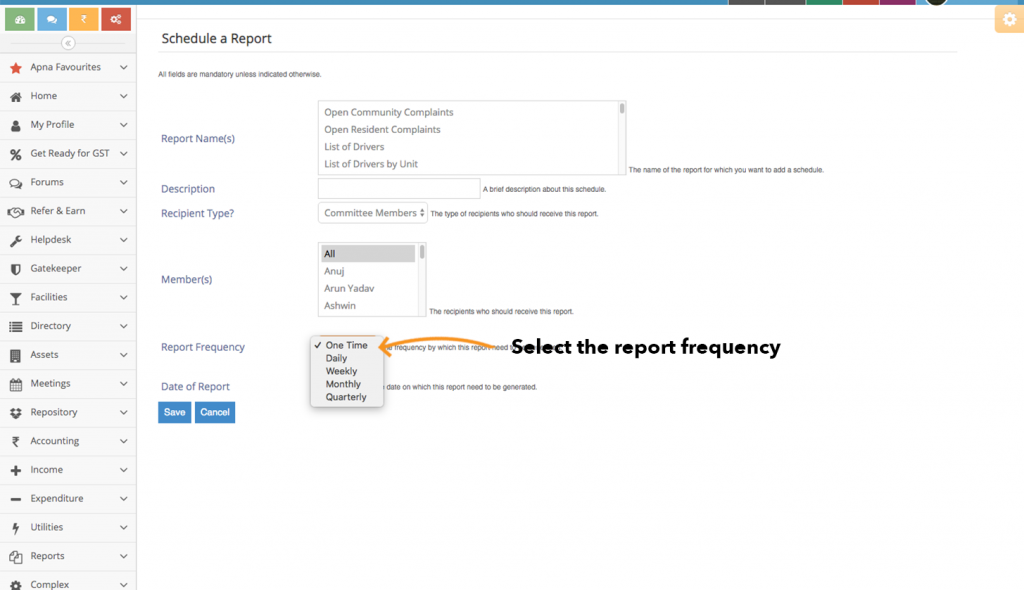 Step 6: Select the date when the report will be generated and emailed to the selected members and then click on 'Save'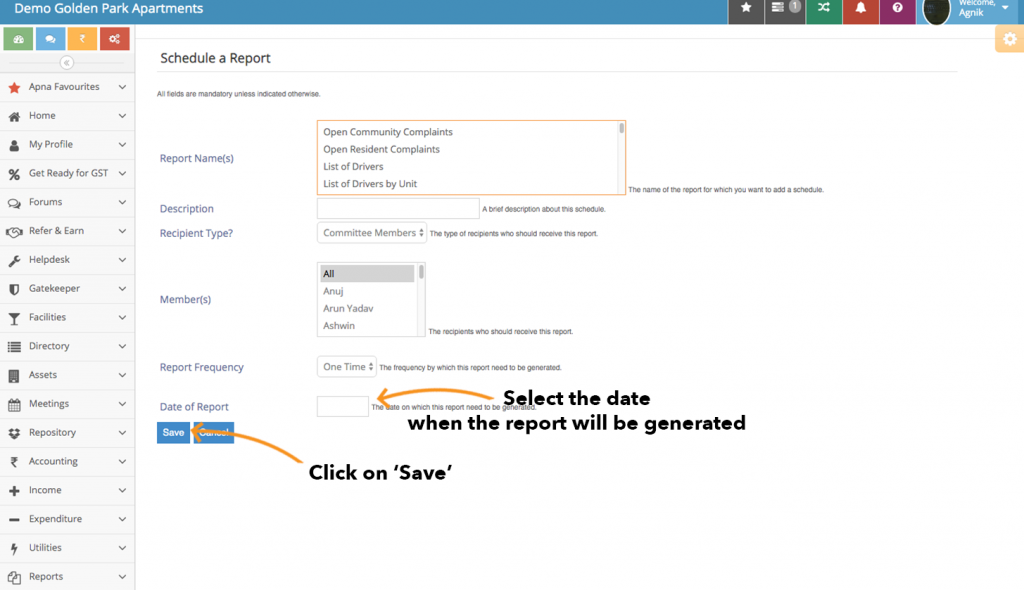 You can also view individual reports by following the below steps:
Step 1: Click on 'Reports' and then click on 'Report List' from the drop-down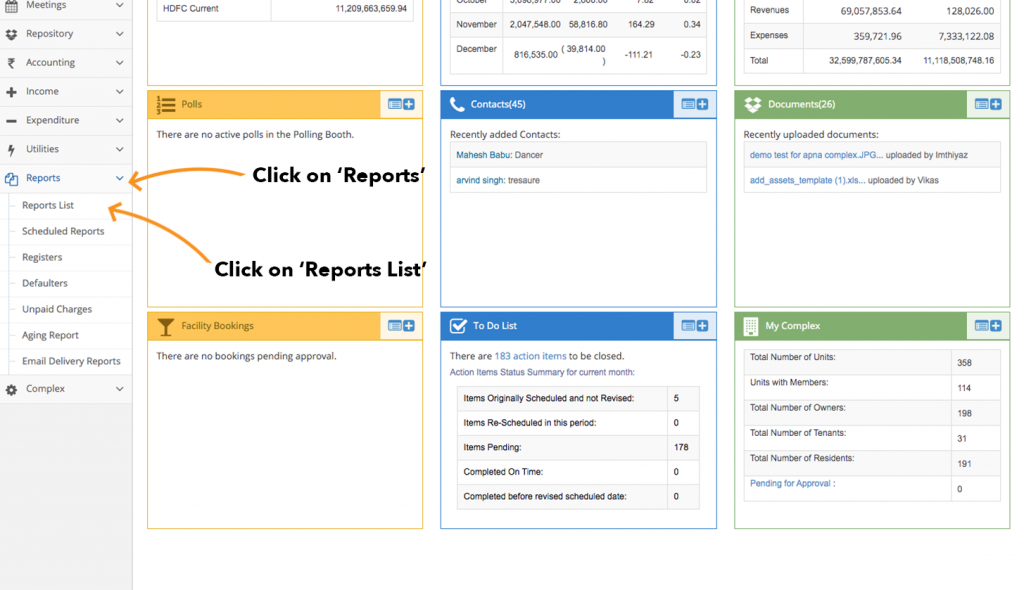 Step 2: You can go through each report mentioned here and can also schedule a report by clicking on the 'Schedule a Report' button present at the top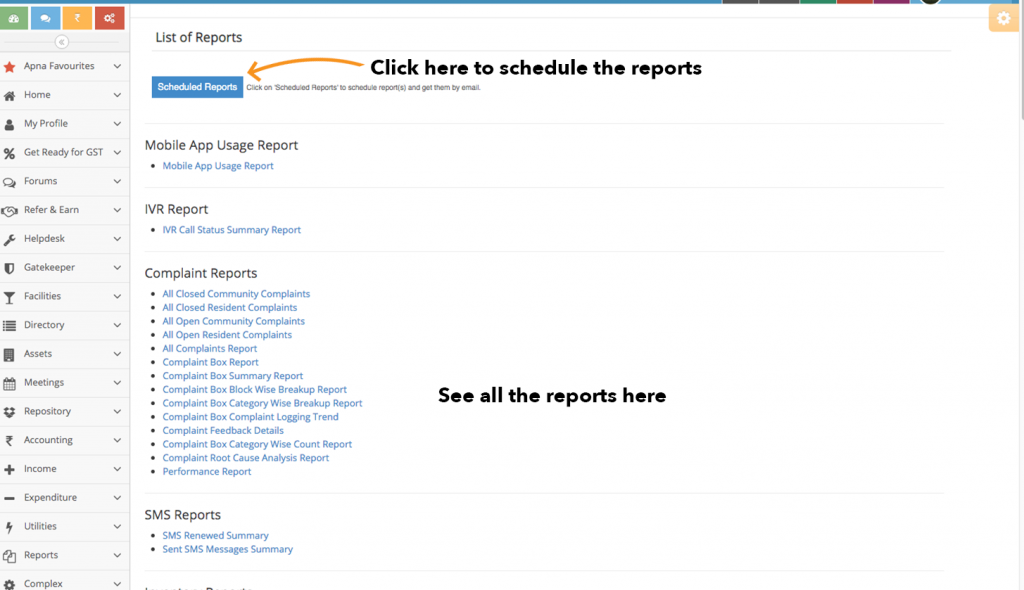 If you need any help in scheduling a report, please write to us at support@apnacomplex.com, we would be happy to help.