The Admin should follow different procedures to create a Gate Pass and the steps are listed below.
–          On the home page of the ApnaComplex app, you will find the "Admin" tool on the upper-right hand corner of the mobile screen. Click on that.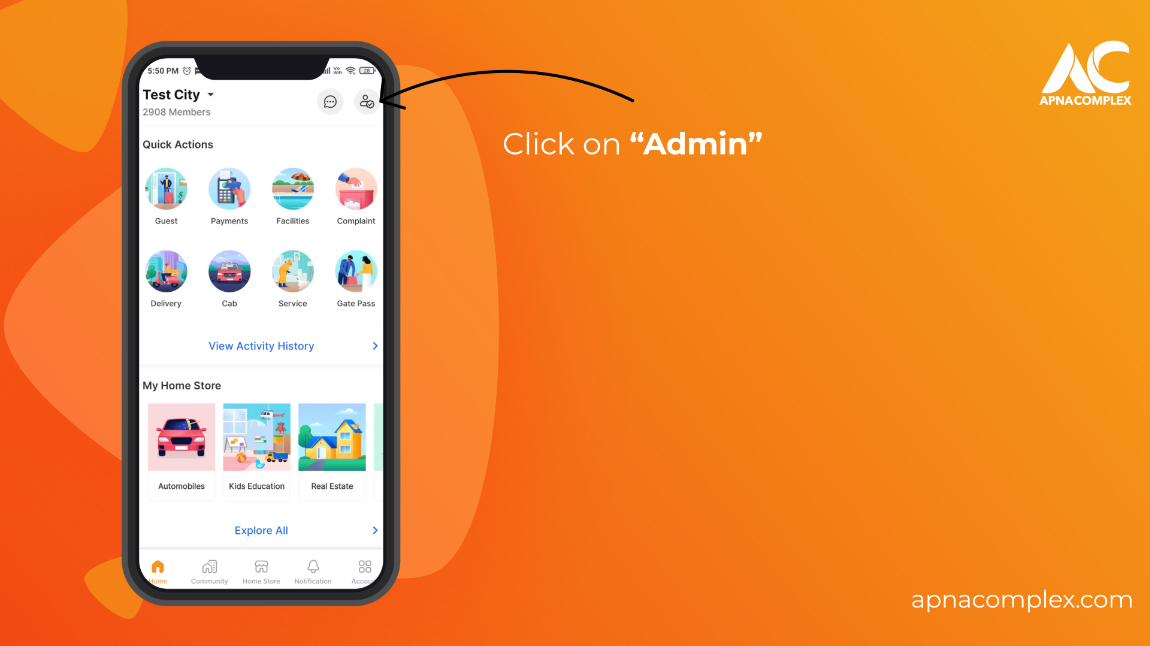 –          Once the "Admin Tool" page opens, scroll down and click on "Gate Pass".
–          On the "Gate Pass" page, click the "+" button that will be visible on the bottom-right corner of the mobile screen.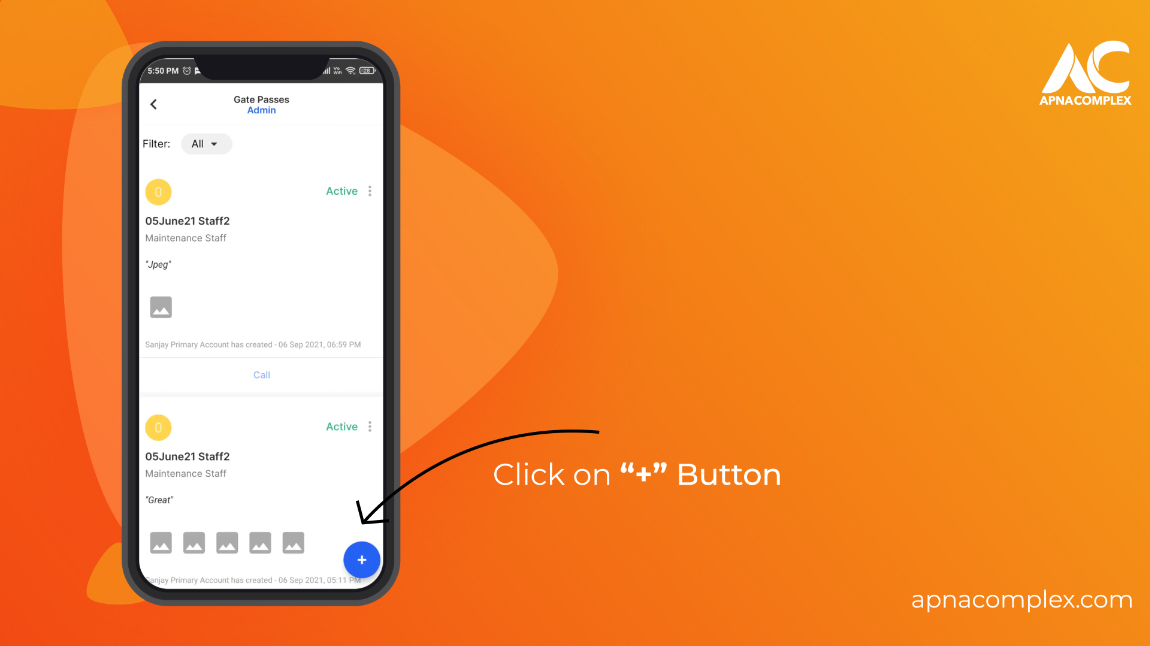 –          Enable the staff or visitor who will be visiting and add their name from the phonebook.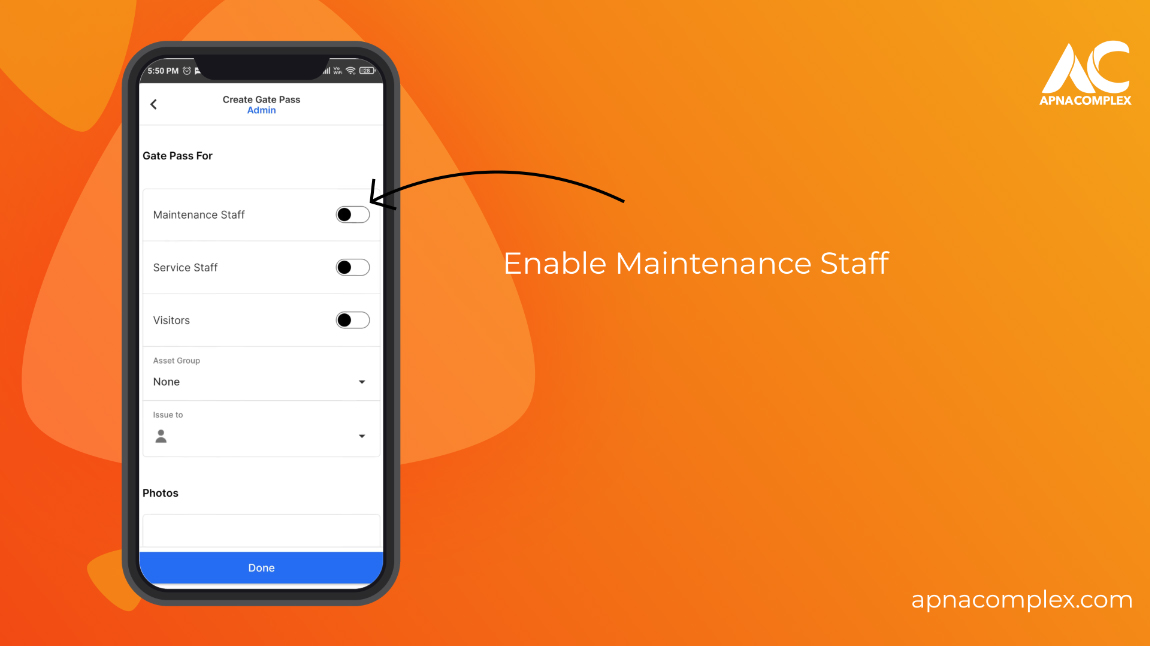 –          Under "Photos", add a photo by browsing the phone gallery or by taking a photo using the in-app camera.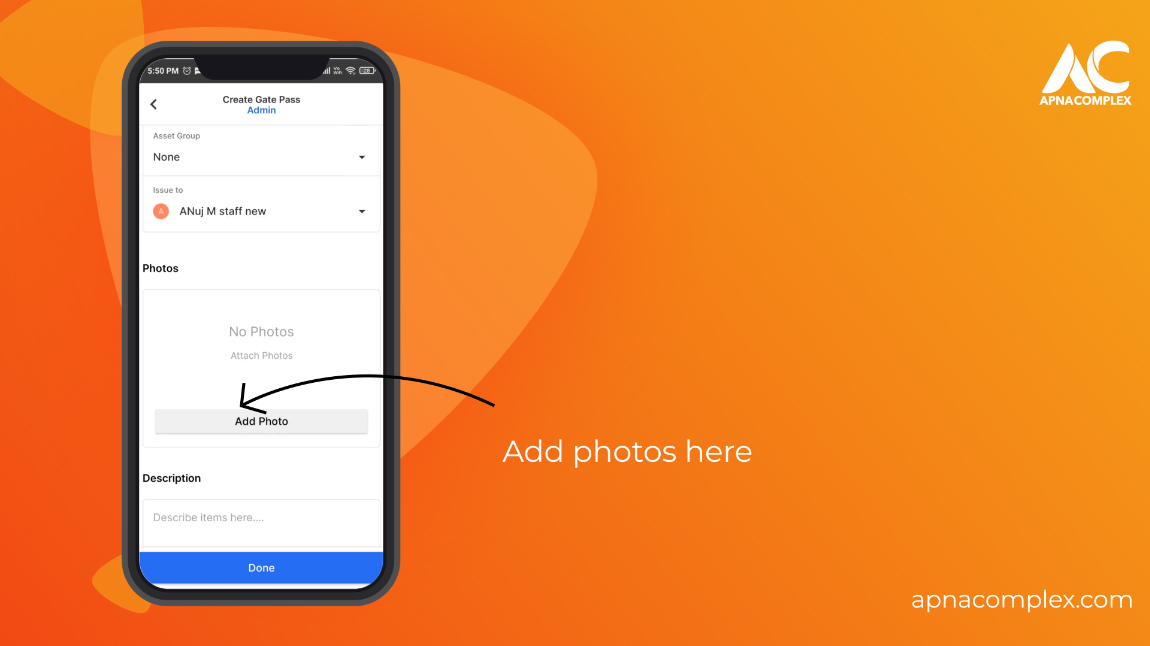 –          After adding the photo, add a description under "Description". Then click "Done".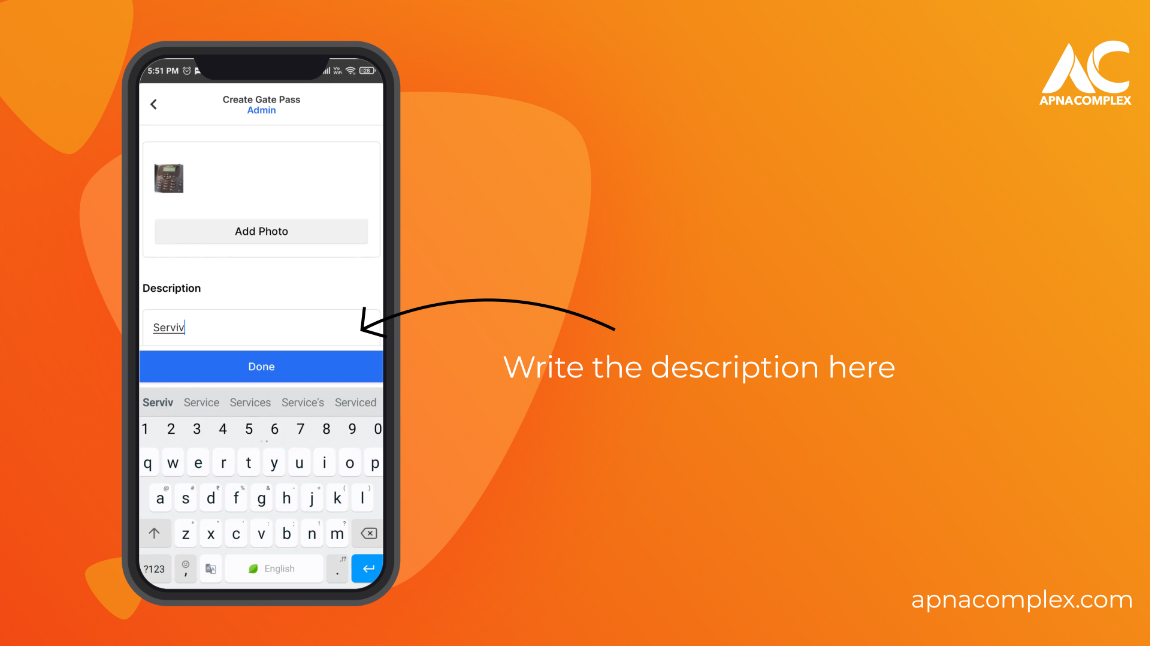 –          You have successfully created a Gate Pass.