By following the below steps and procedures, you can easily add the lease details of a tenant to the ApnaComplex app.
–          On the home page of the ApnaComplex app, click on the "Account" icon that will be at the bottom of the screen.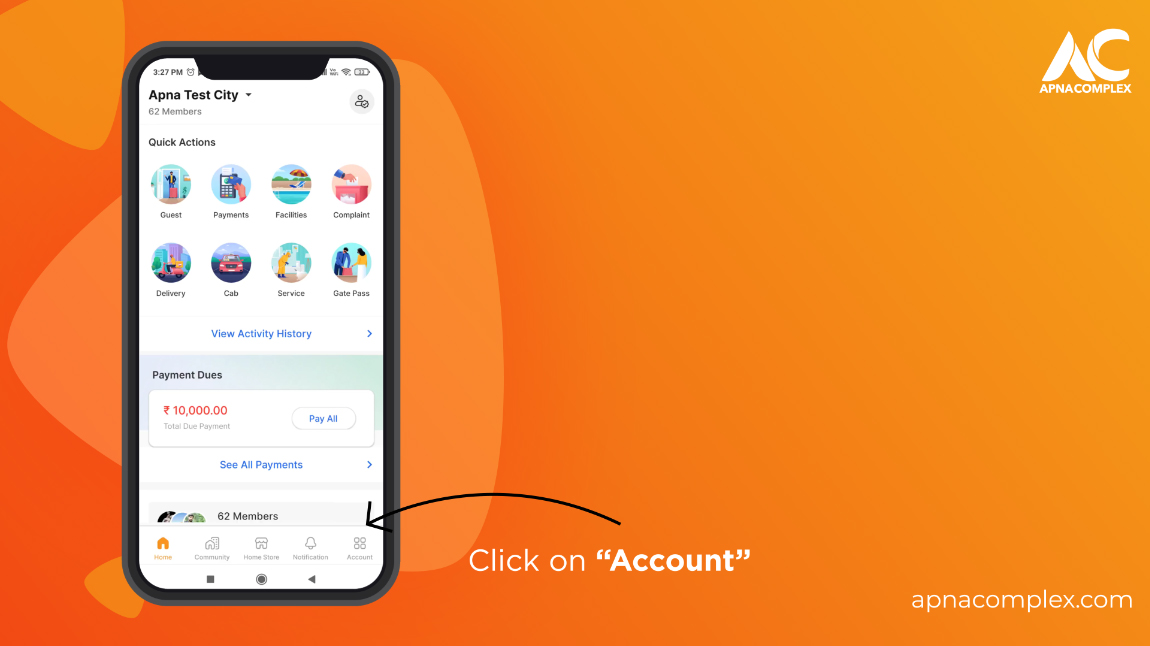 –          On the "Account" page, click on "Address (Unit No)". The profile of that particular flat will open.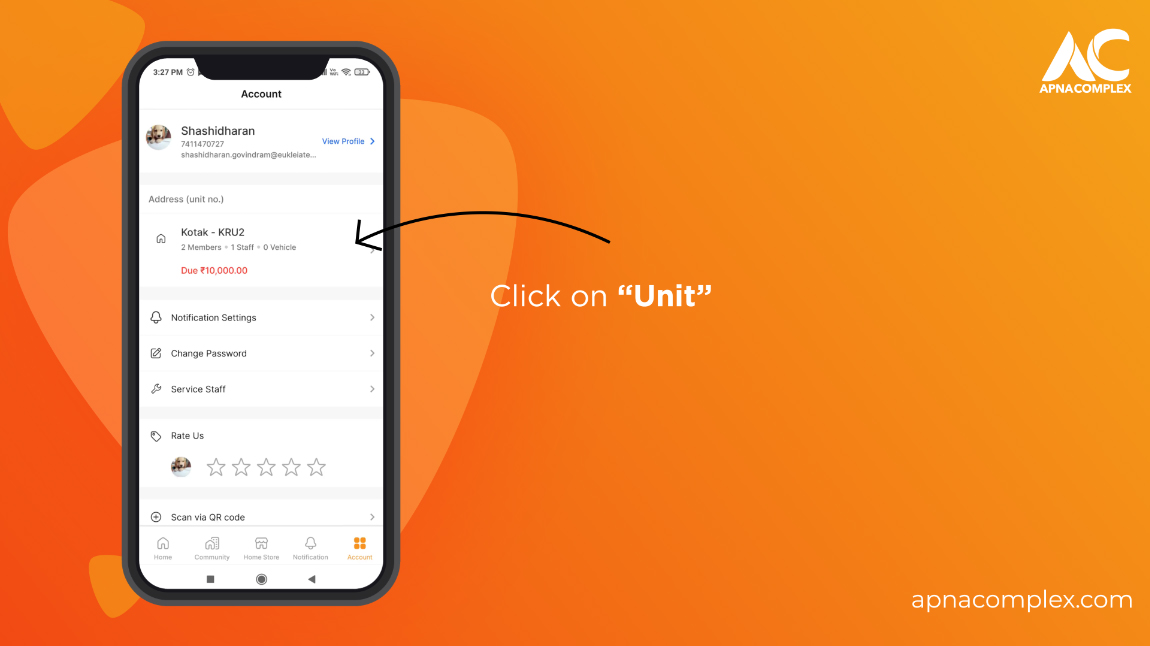 –          Over there, click on the "Lease" icon.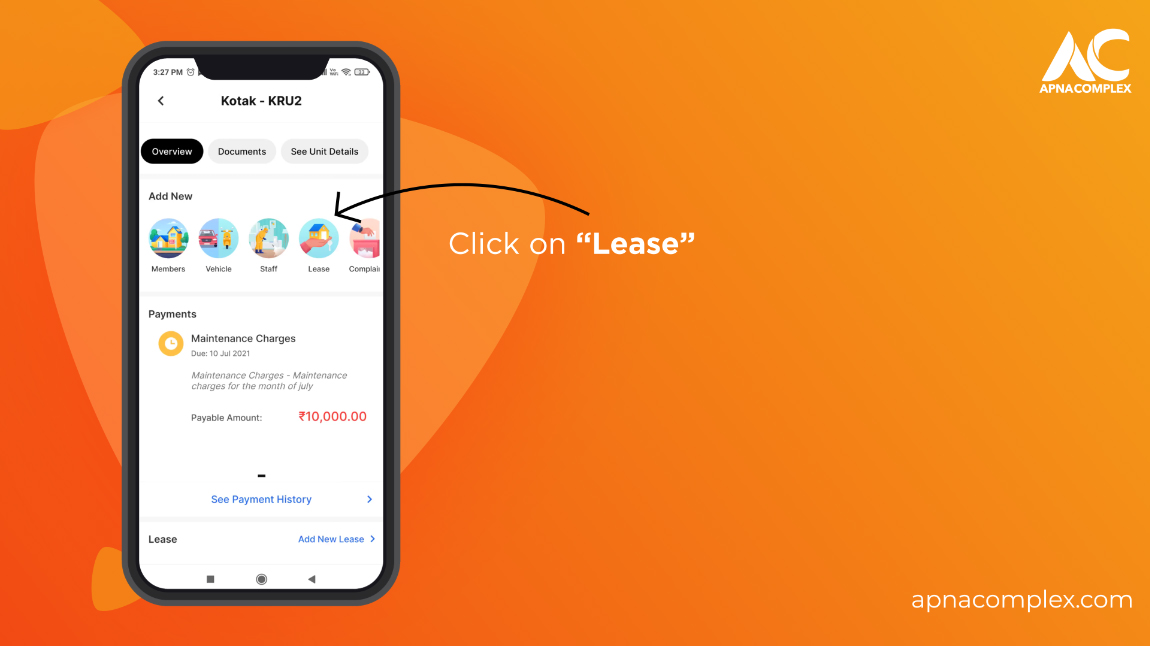 –          The "Add New Lease" page will open. Here, add the requested details including "Full Name" and "Phone Number" (you can select the phone number from your phonebook too).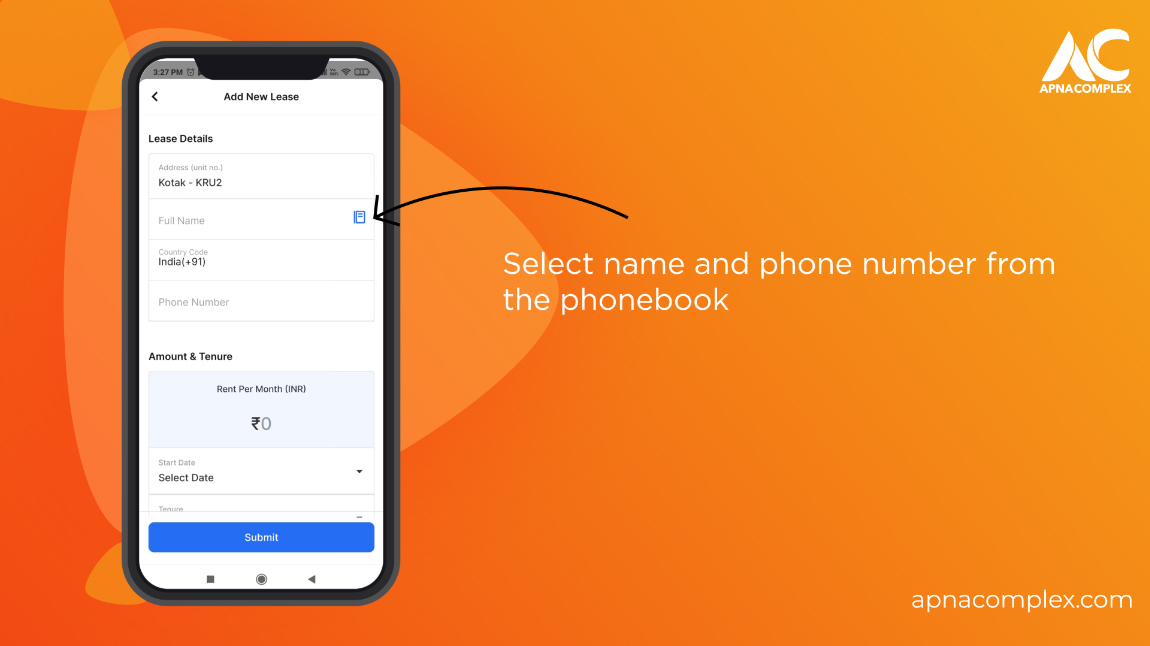 –           Under "Amount & Tenute", enter the lease amount.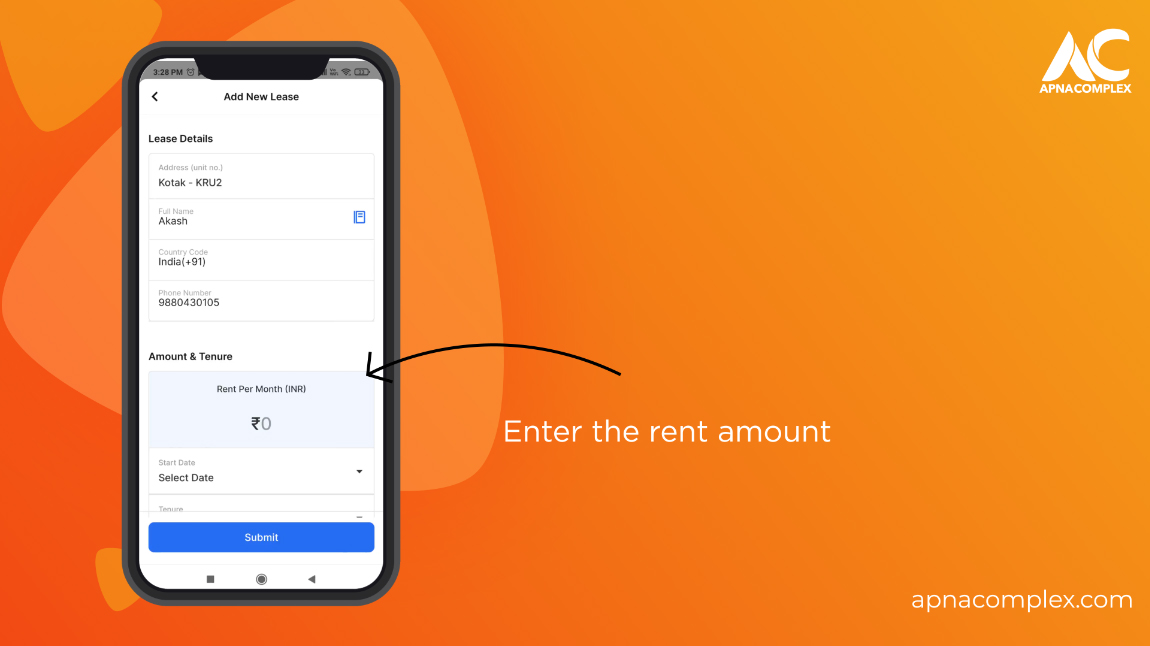 –          Select "Date" and "Tenure". Click "Submit".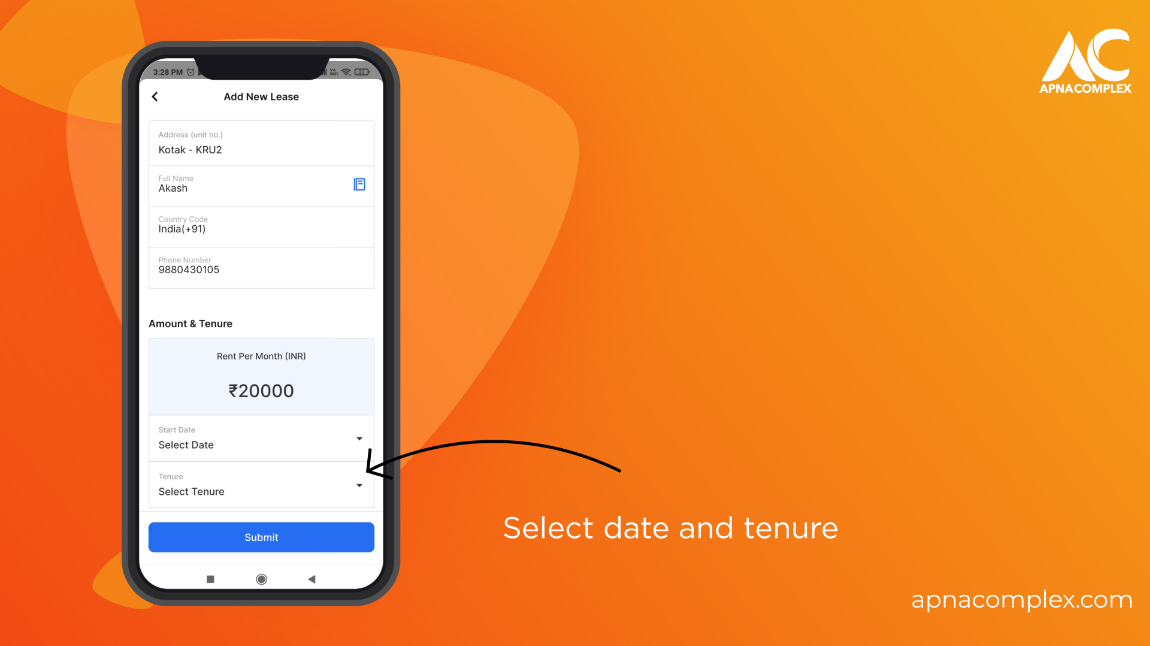 –          You have successfully added a new "Lease" to the ApnaComplex app.