Approving Facility booking in the ApnaComplex app is quite easy and it can be easily done by following the below simple steps.
–          Go to the ApnaComplex application. On the home page, you will find the "Admin" icon on the upper-right-hand corner of the screen. Click on that.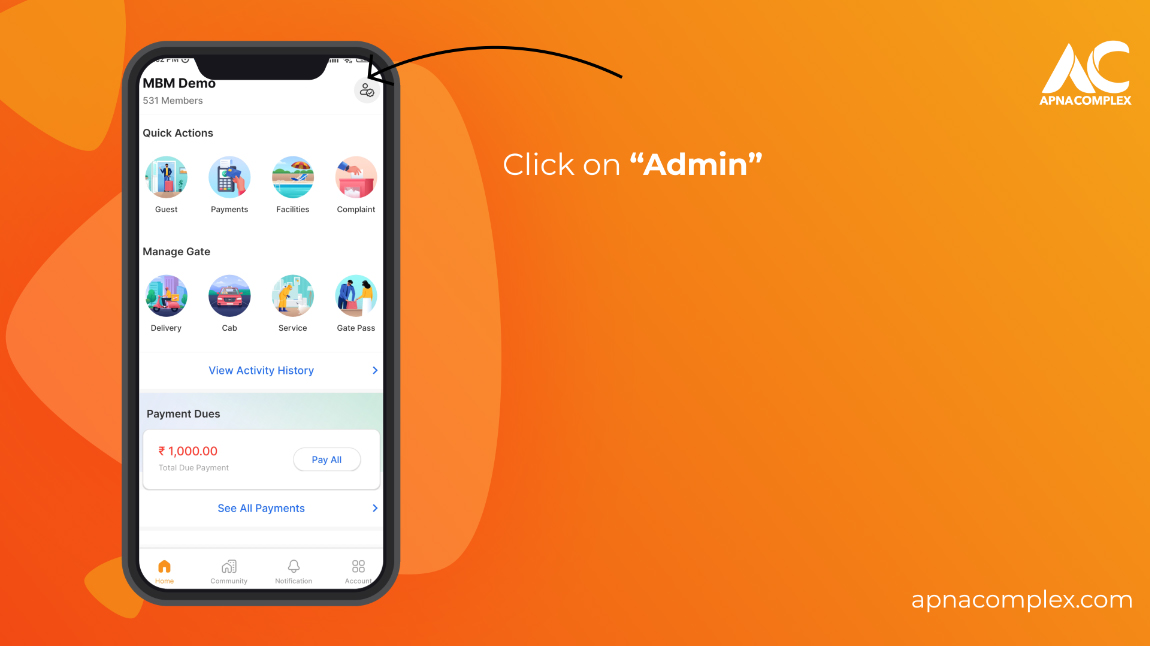 –          The "Admin Tools" page will open. Over here, go to "Facilities" and click on it to open the "Facilities Booking" page.
–          You can check all booked facilities on the "Facilities Booking" page. Click "Approve" or "Decline" to approve or reject the booking.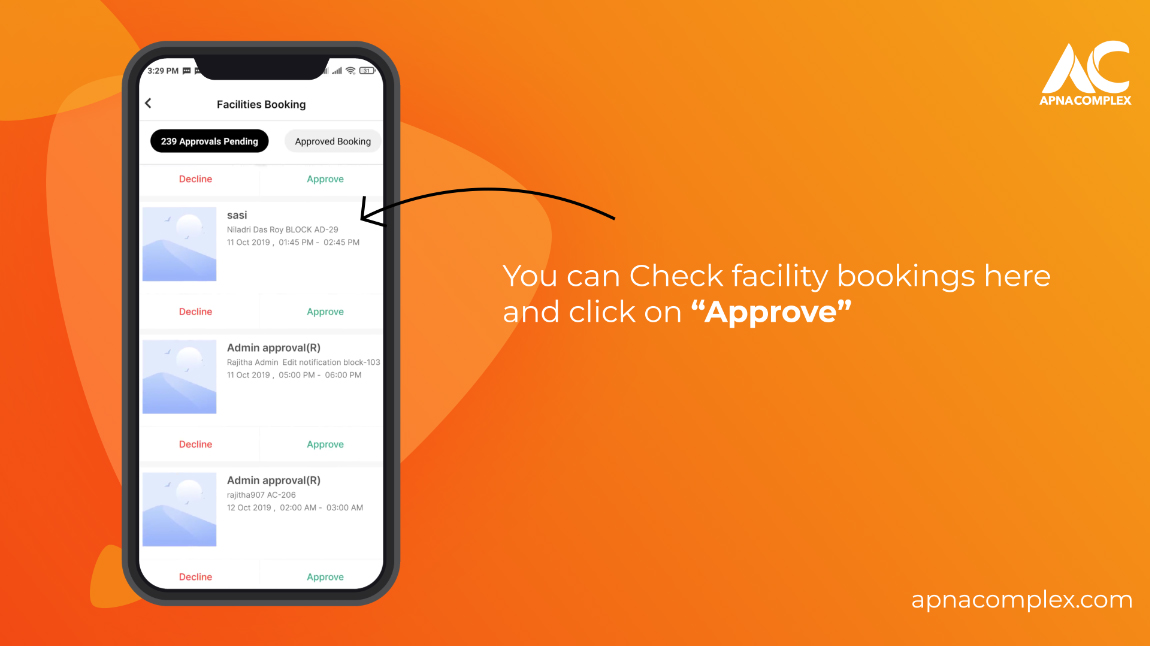 –          Before clicking on "Approve", you can also add a comment.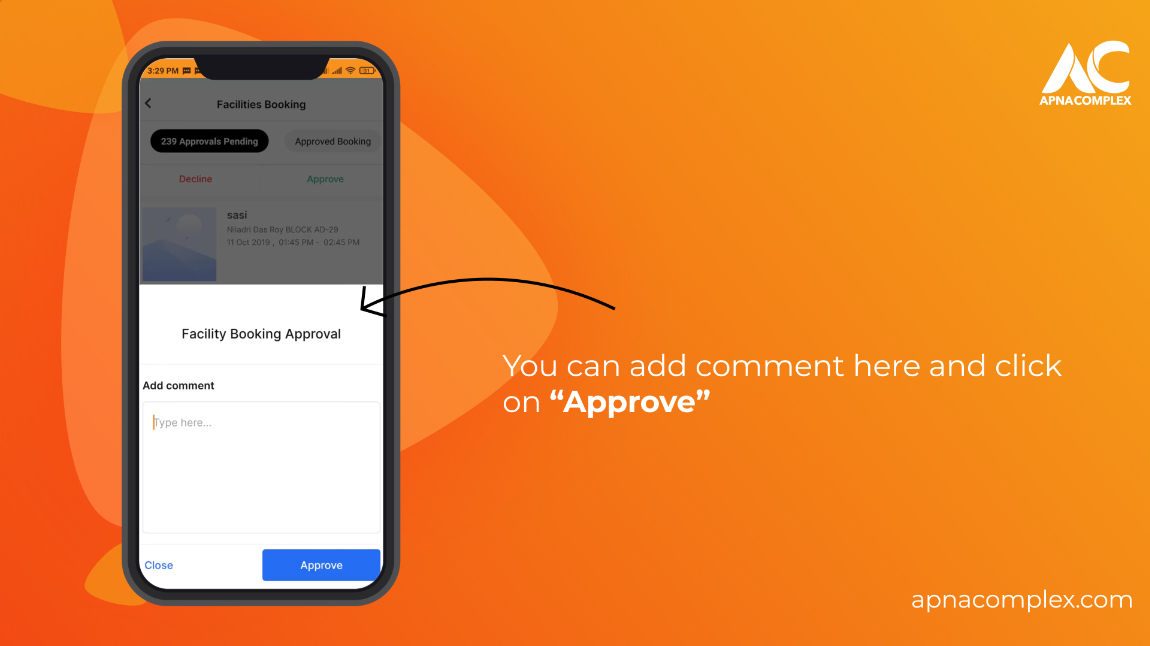 –          You have approved Facility Bookings successfully.