Facilities can be booked effortlessly through few simple steps:
–          On the ApnaComplex home screen, there is a "Book Facility" icon. Click on it.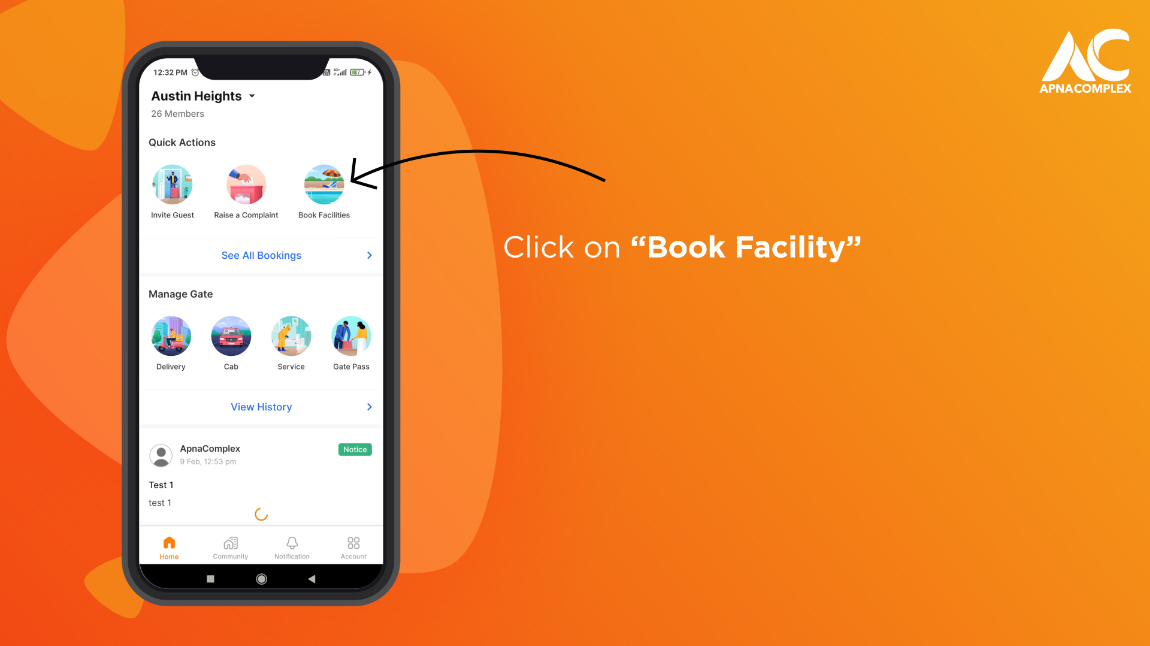 –          Book the facility that you wish to use.
–          Read the description and rules of the facility thoroughly and click on "Choose Time Slot".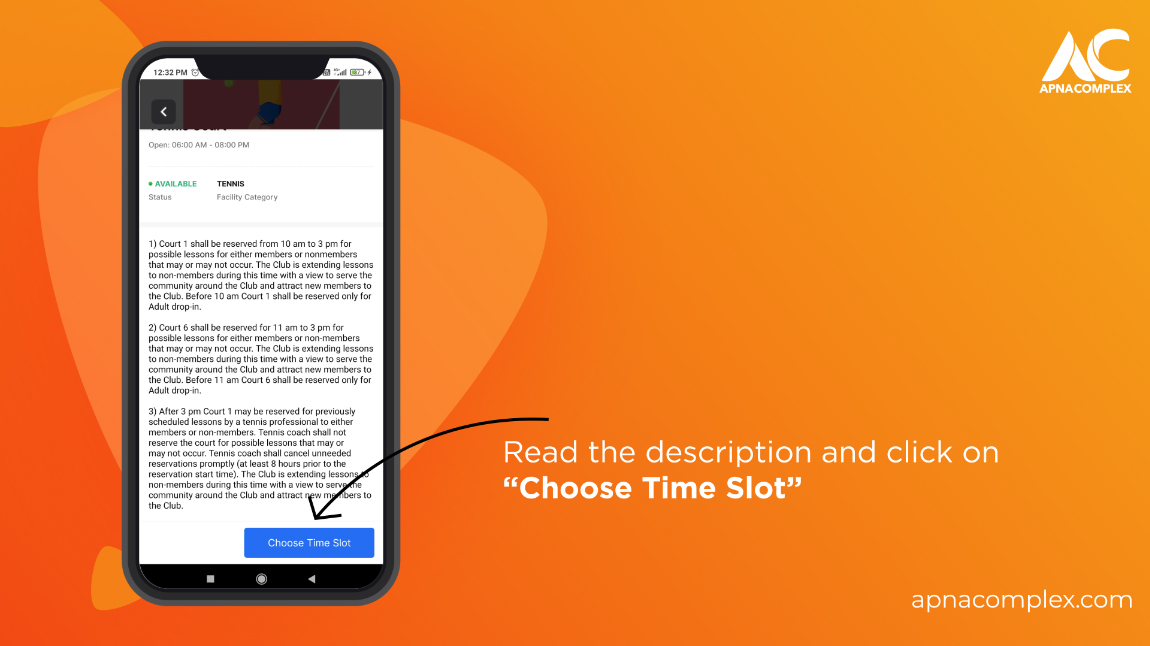 –          Select "Date", choose "Duration & Time".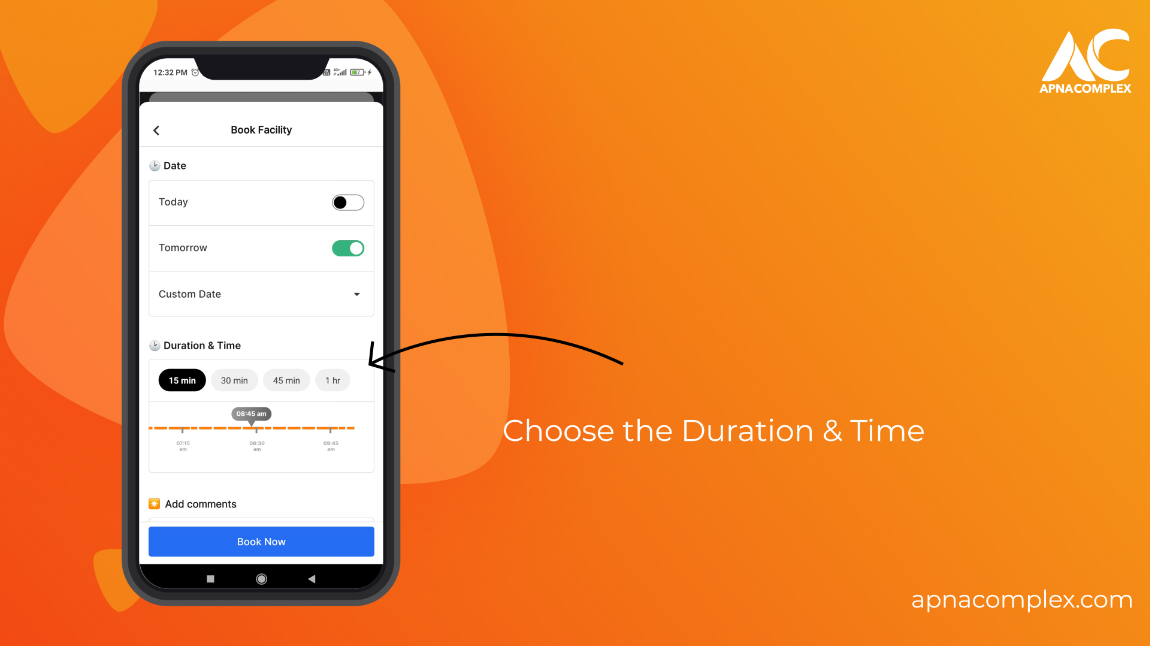 –          If you have any specifications or want to add any comments, you can add them under "Add Comments". Click "Book Now".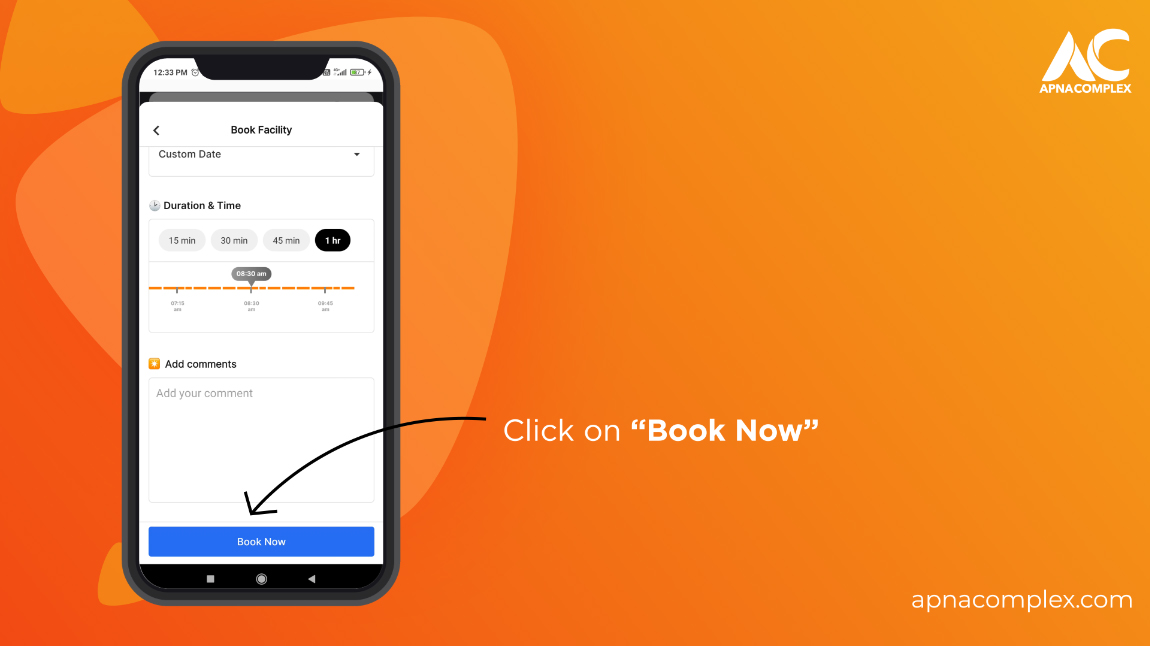 –          Next, click on "Confirm Booking". You have booked the facility you want to use successfully.
–          To view booking history, click on "View History" on the home screen. Check the existing booking or re-book previously booked facilities effortlessly.