To easily change your profile on the ApnaComplex app, follow the below steps.
–          Open the ApnaComplex app and on the bottom of the home screen, you'll find the "Account" icon. Click on it.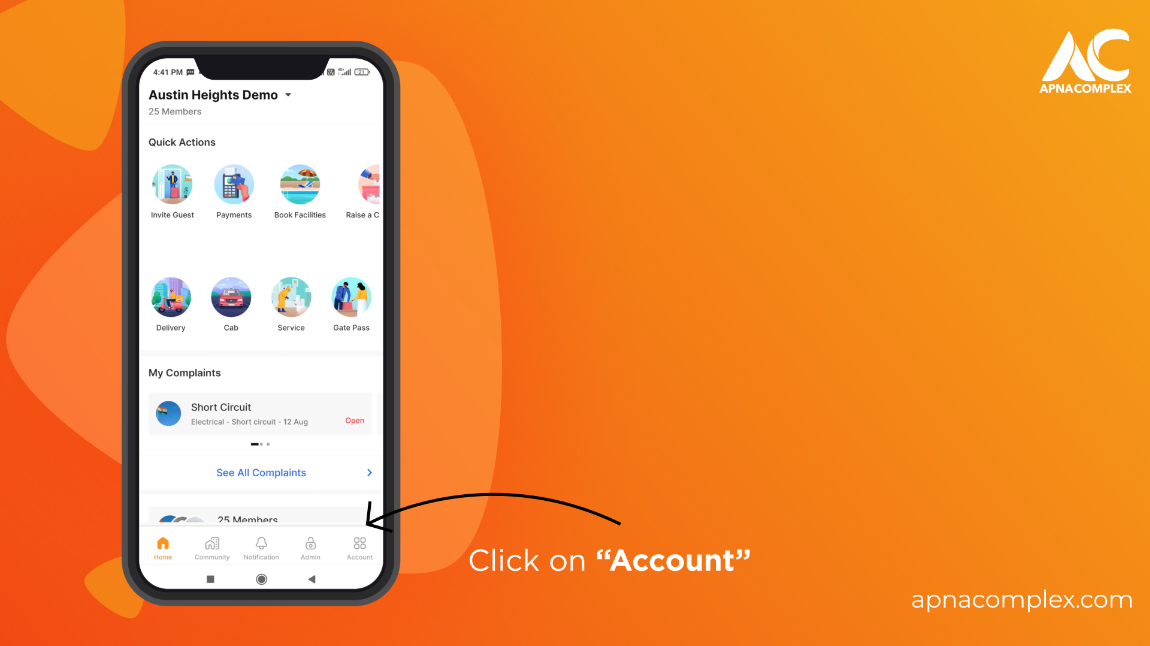 –          Click on "View Profile". Your profile details will appear.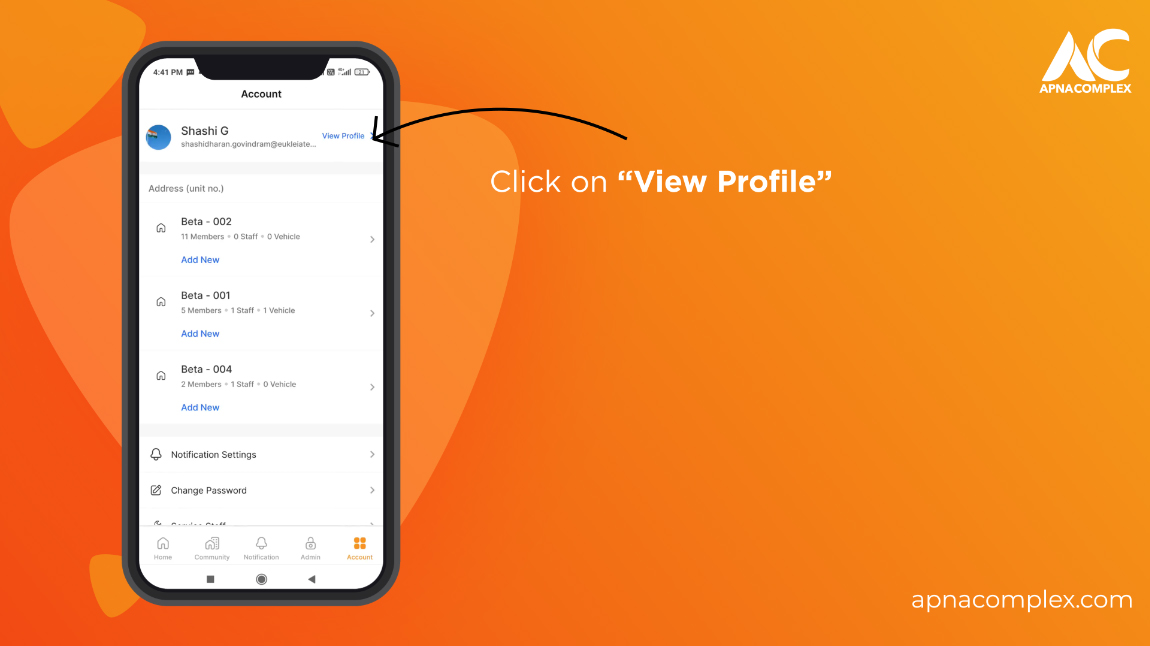 –          Against "Contact Details", you will find "Edit Profile". Click on it.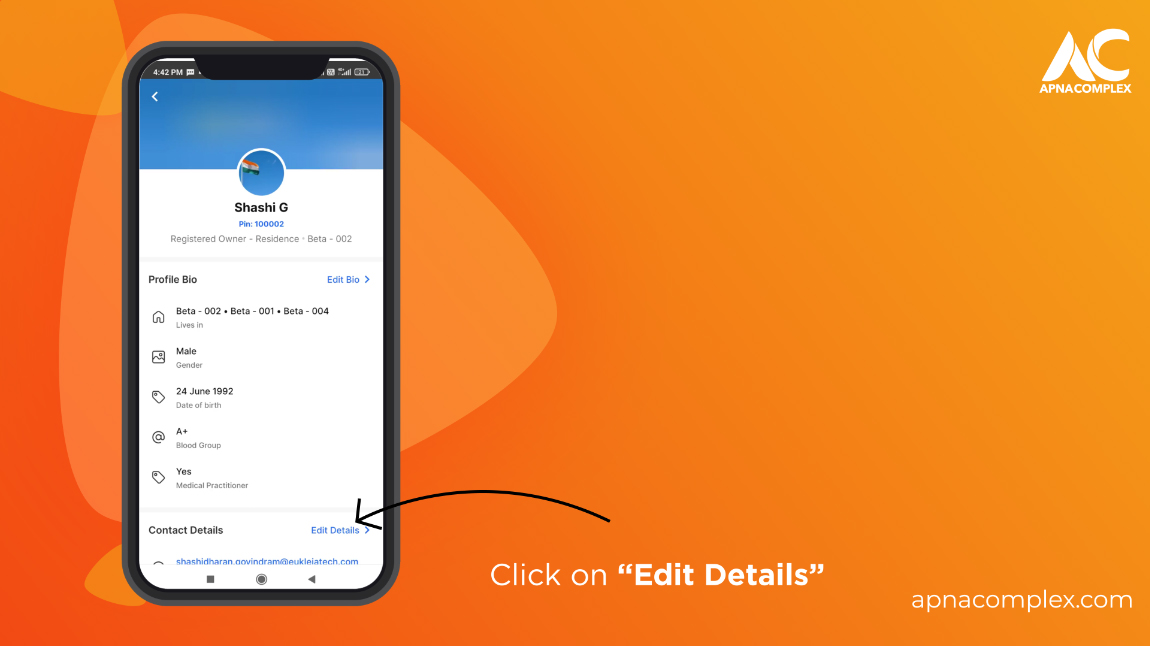 –          Edit the details that you wish to change.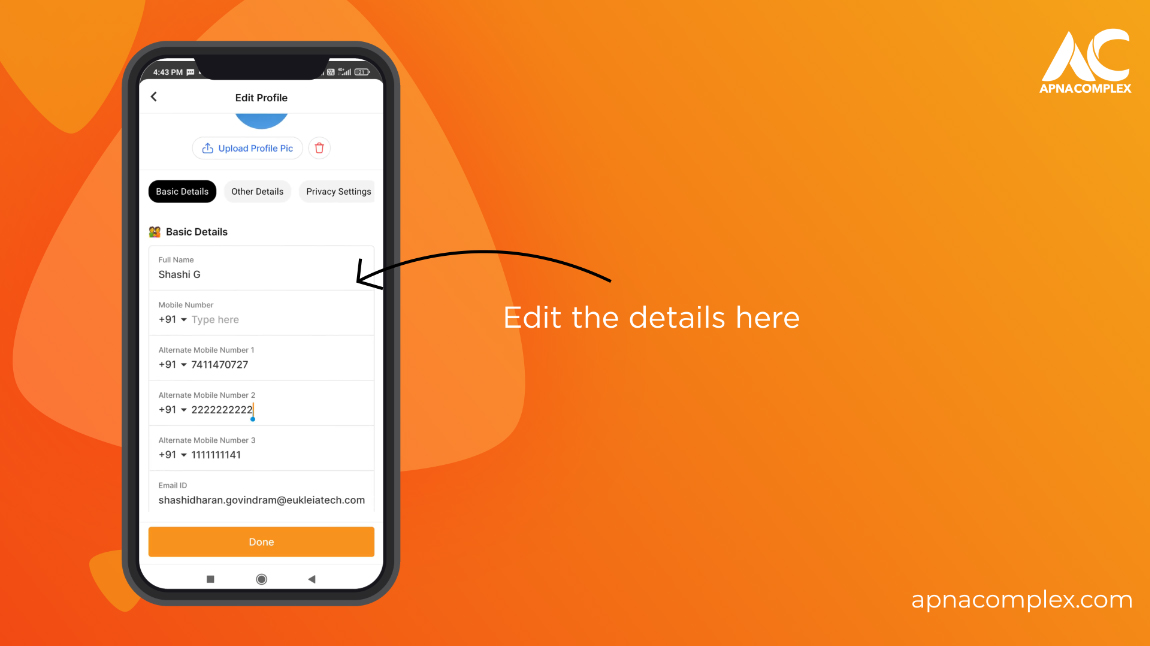 –          Once finished, click "Done".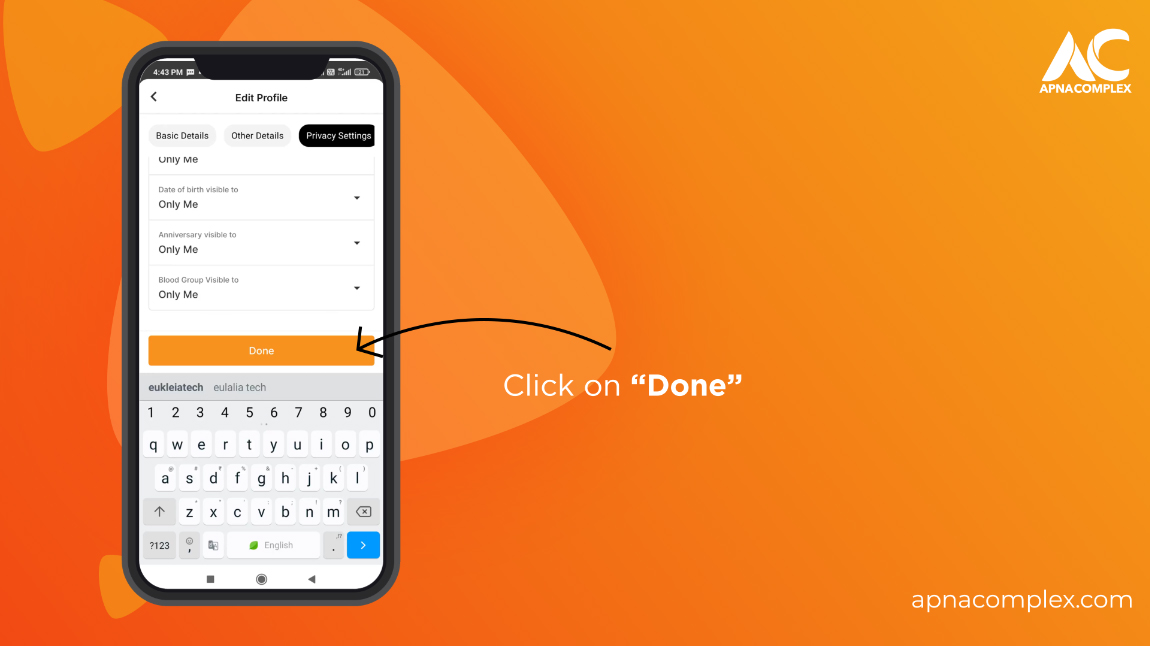 –          Profile updated successfully.