By following the below steps, close an existing complaint easily in the ApnaComplex app.
–          Go to the ApnaComplex application. On the home page, you will find the "Admin" icon on the upper-right-hand corner of the screen. Click on that.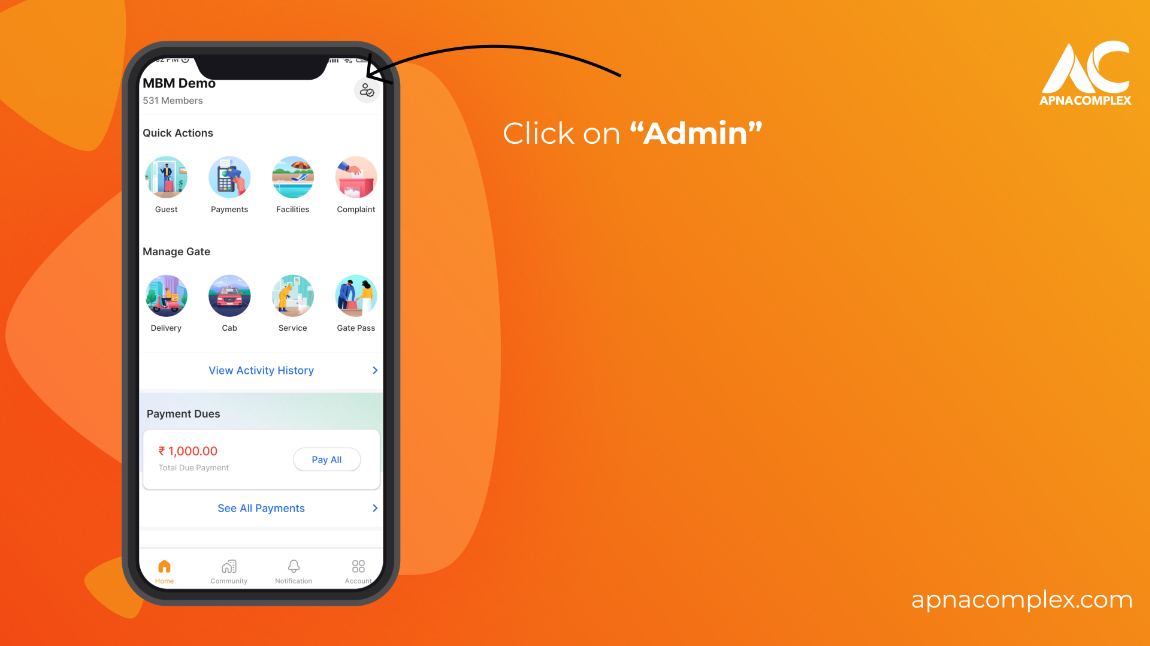 –          On the "Admin Tools" page, click on "Complaint Box".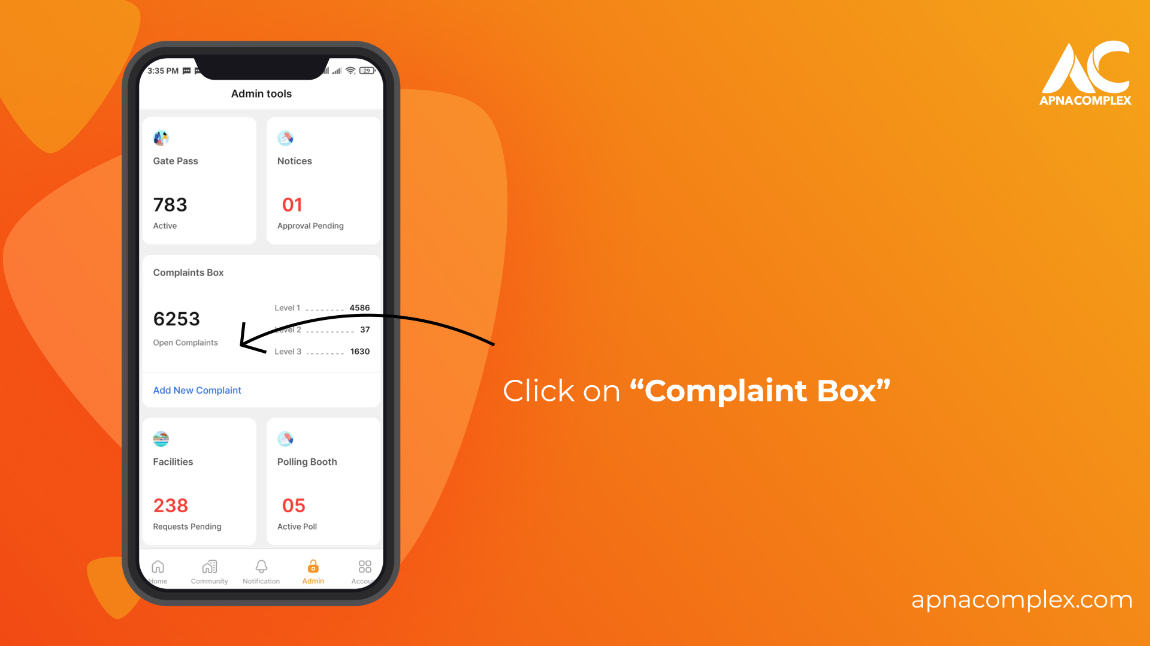 –          You can view all the registered complaints on the "Complaint Box" page.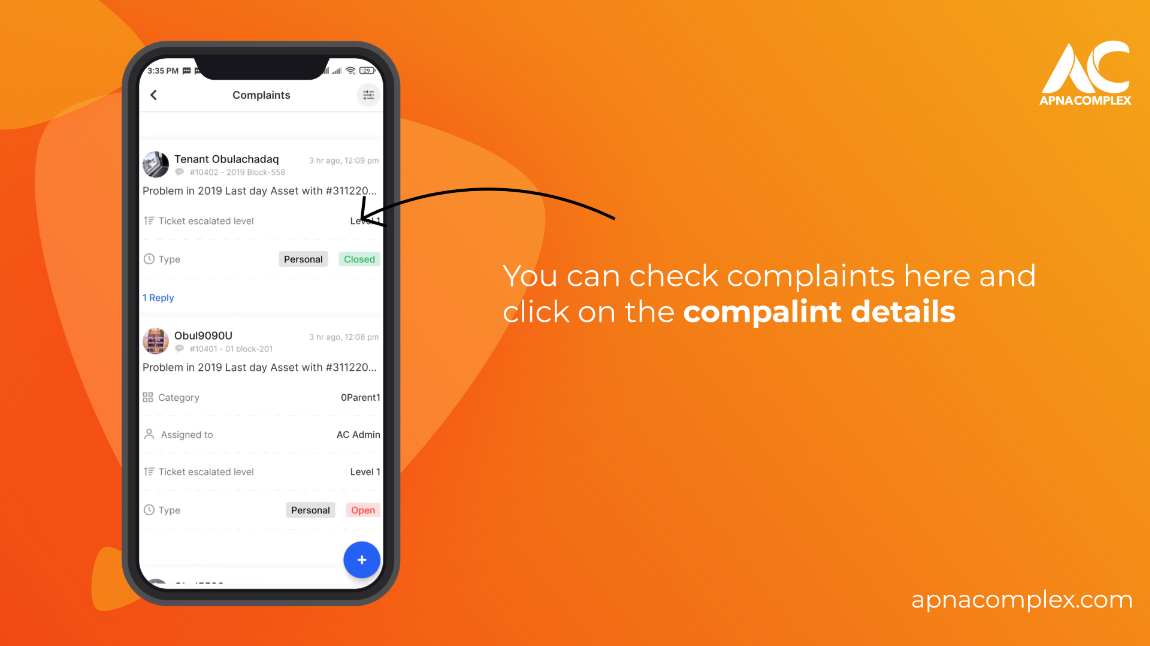 –          Open the complaint that you want to close and click on "Close".
–          Under "Add Note", add comments, and under root cause analysis, click on "Choose Template" to add the existing root cause analysis.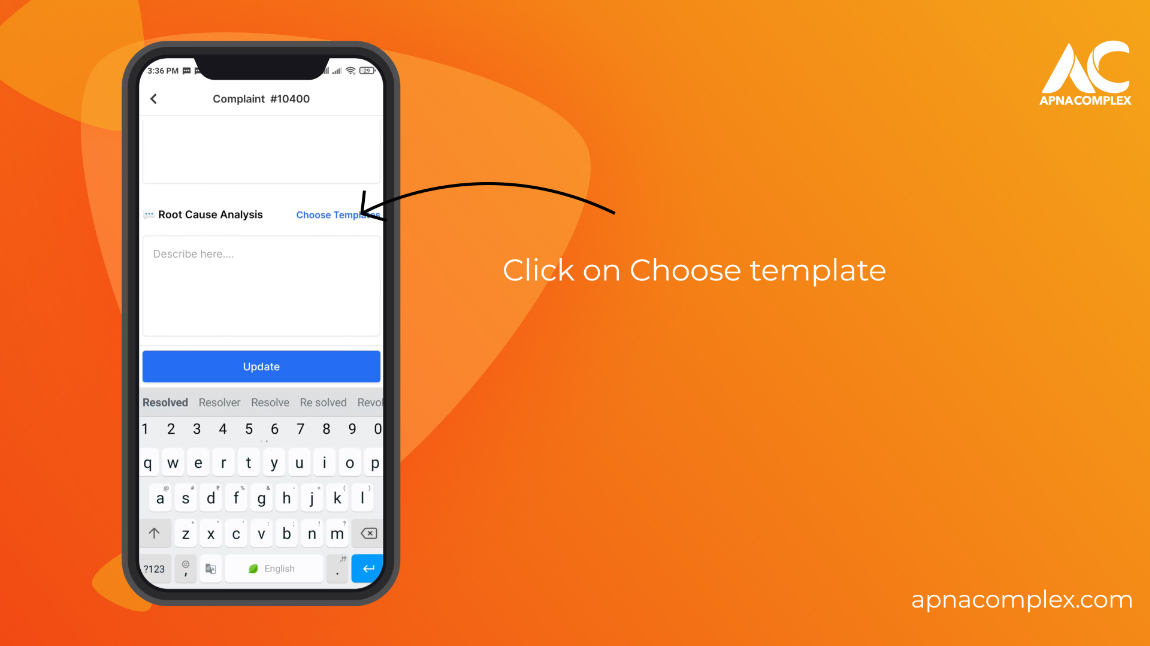 –          Once done, click on "Update".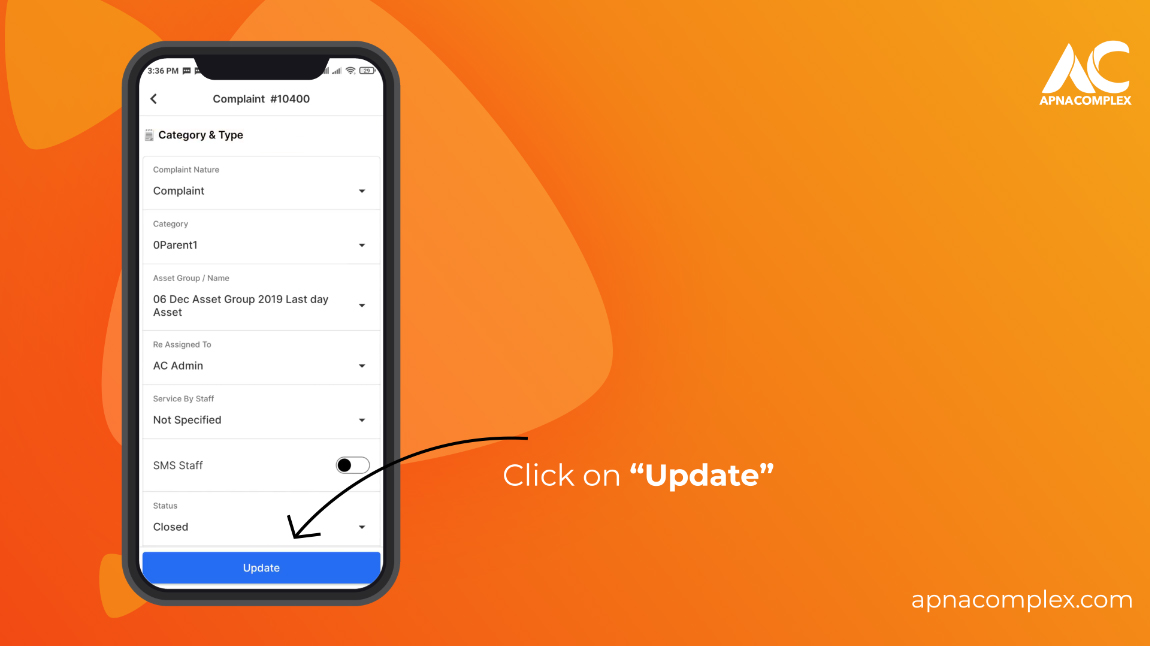 –          You have closed the complaint successfully.