To easily create a Notice on the ApnaComplex app, follow the below steps.
–          Open the ApnaComplex app and on the bottom of the home screen, you'll find the "Community" icon. Click on it.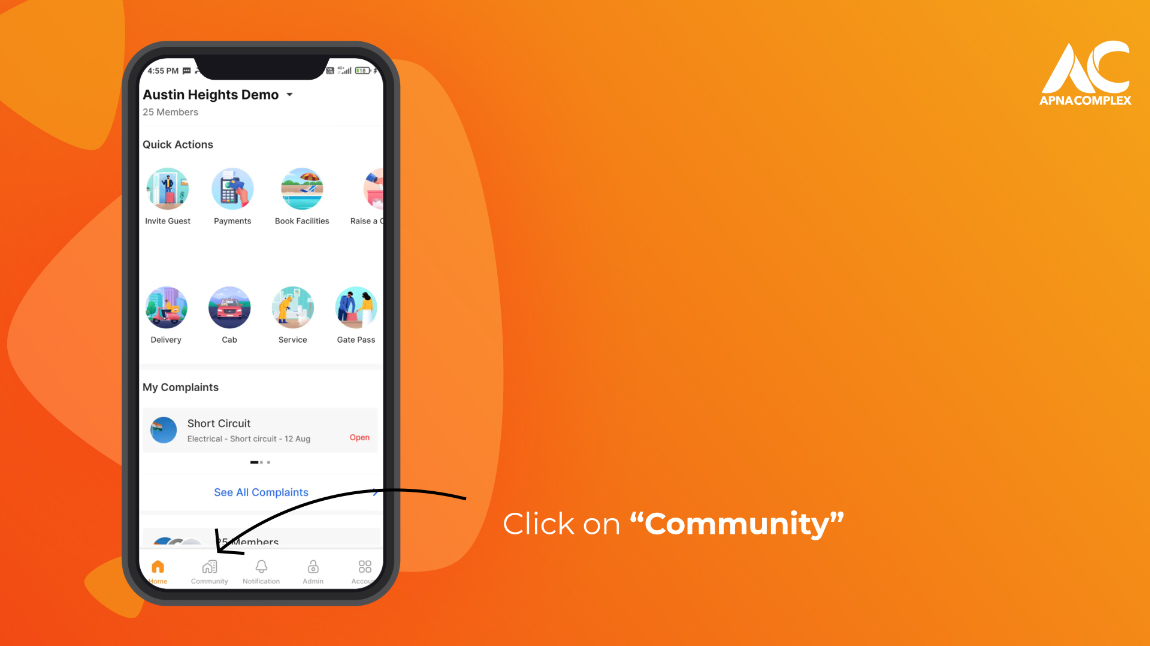 –          On the "Community Page", click on "Create Notice".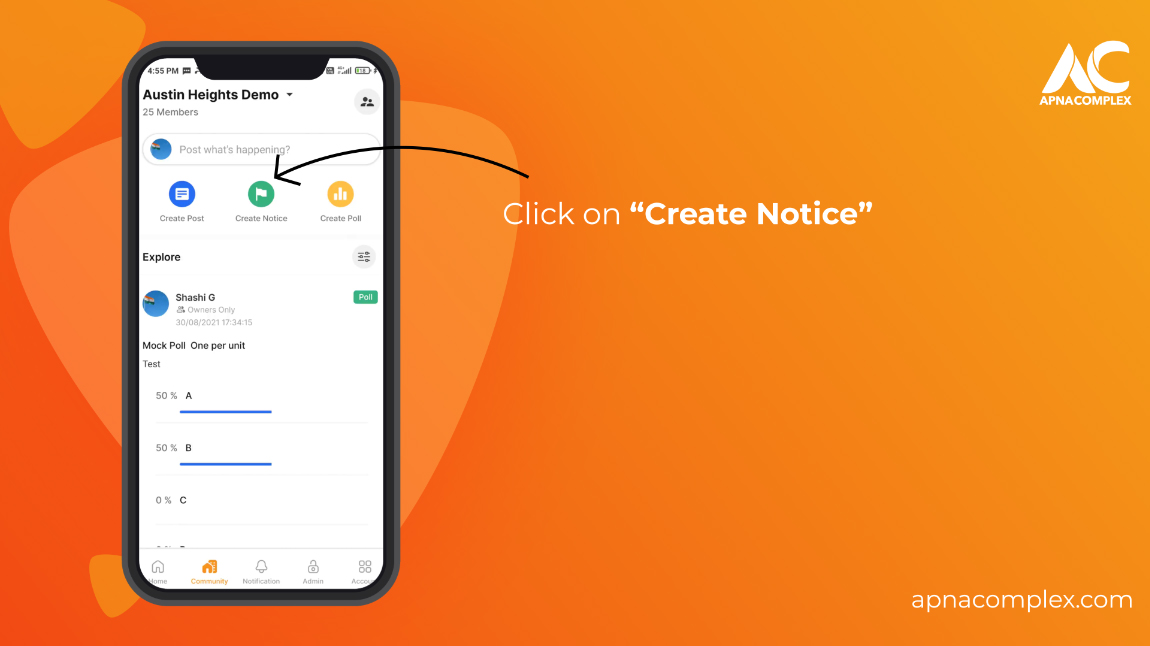 –          Once the "Create Notice" page appears, write the subject and description of the notice you would like to share.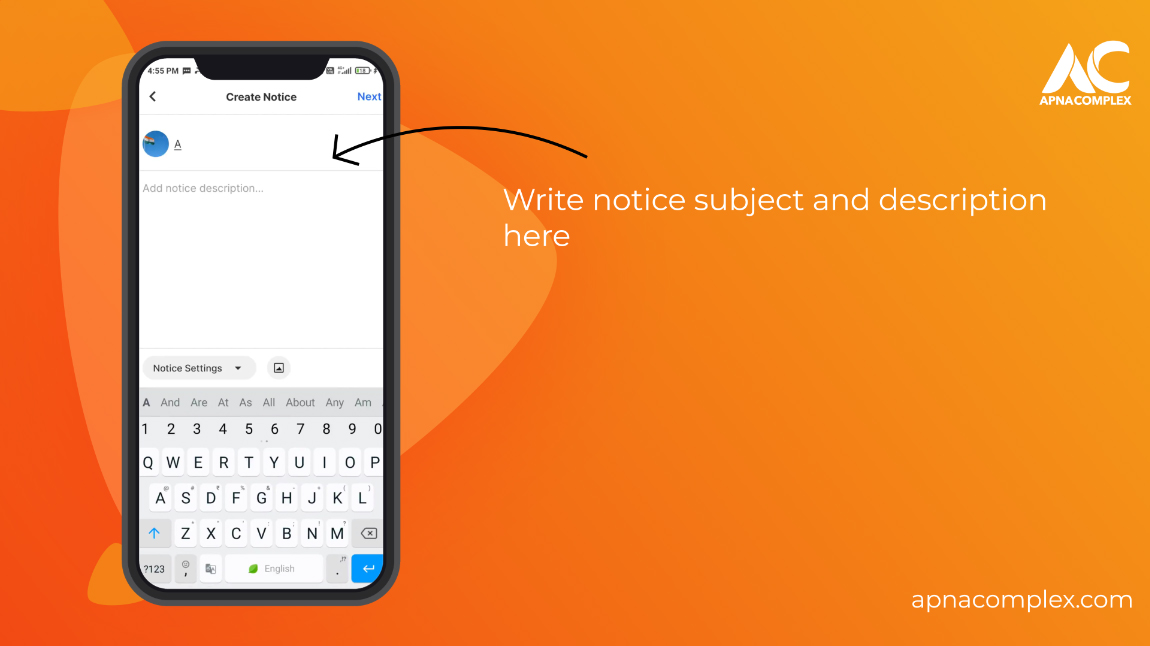 –          If you would like to add an image to the notice, click on the "Image" icon.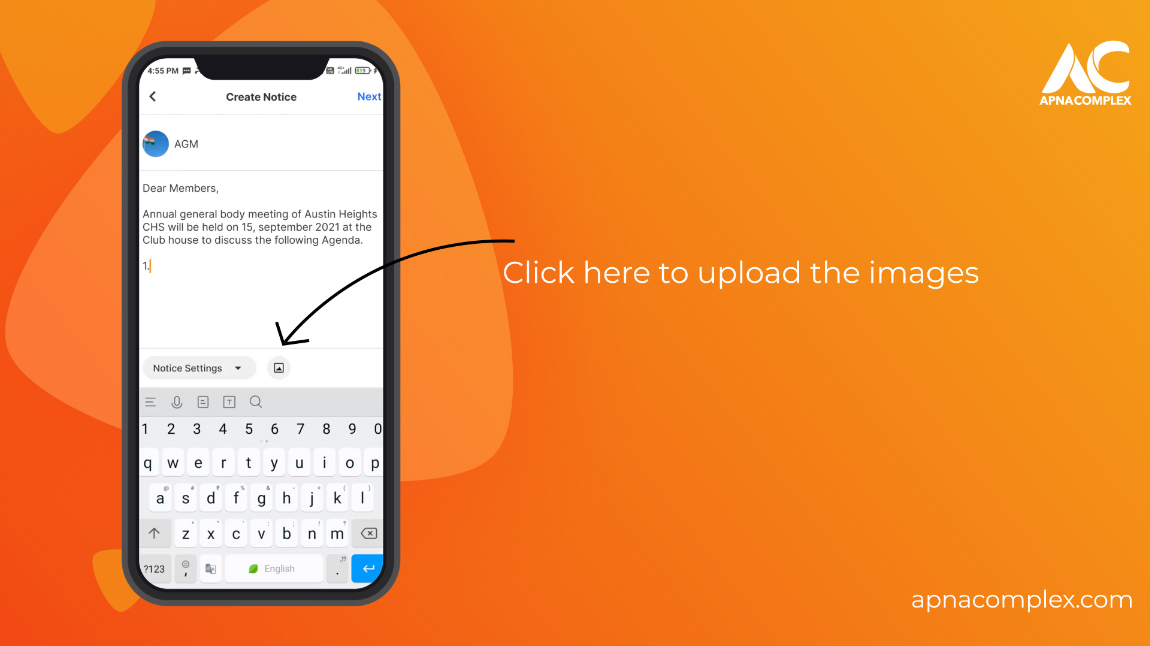 –          At the bottom of the page, click on "Notice Settings".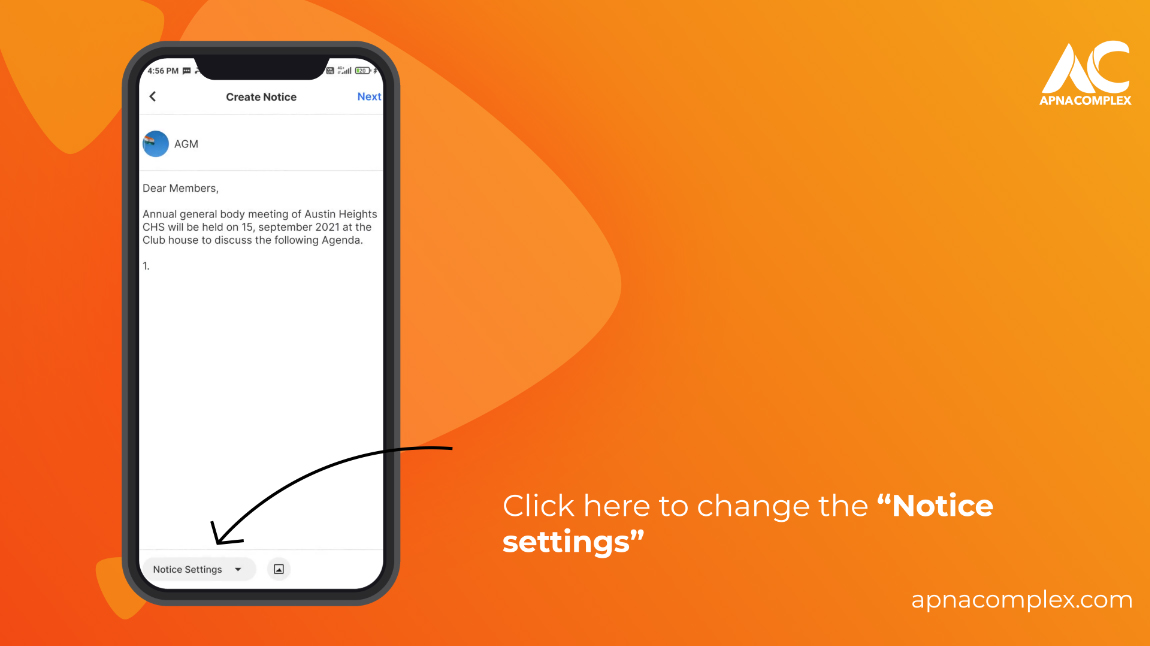 –          Once the "Notice Settings" page opens, select "The Audience", that is, who can view the notice, the number of days/weeks on the "Notice Expiry", and enable "Privacy" settings.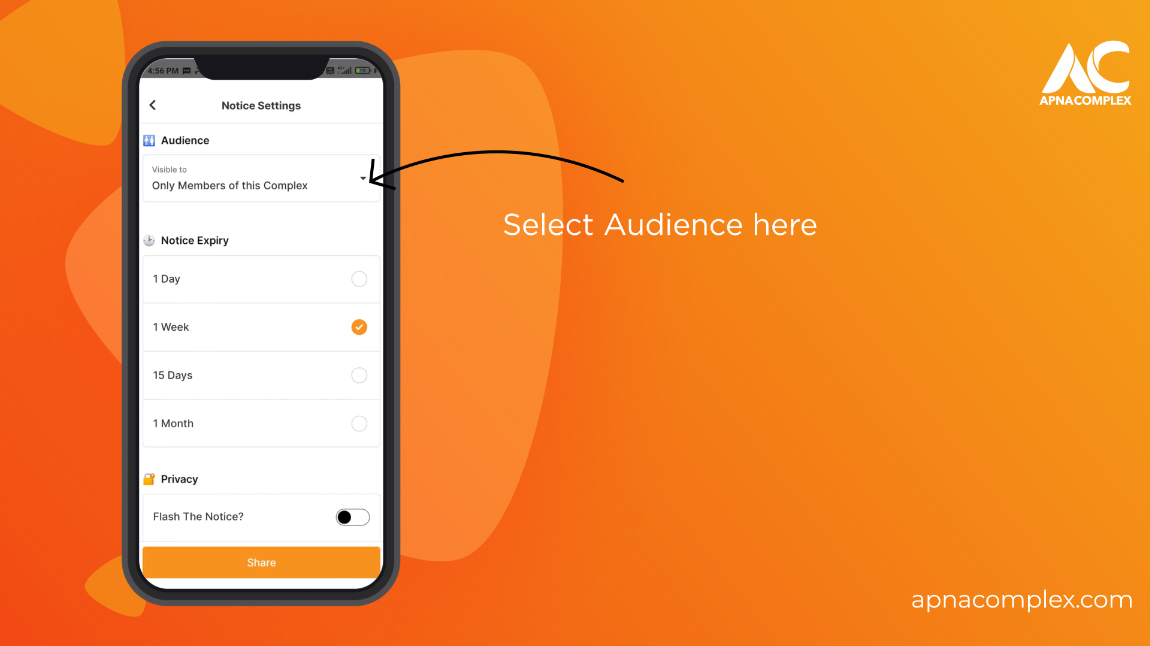 –          Once done, click "Share".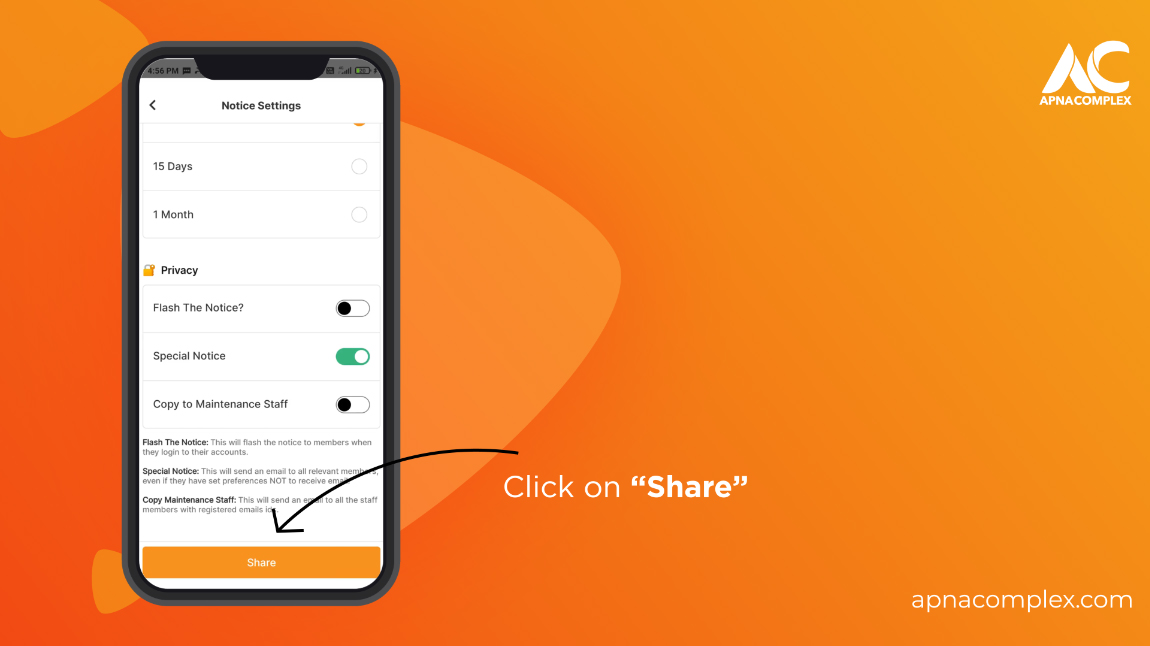 –          You have created and posted a Notice successfully.