Step 1: Login to ApnaComplex App and click on 'My Home'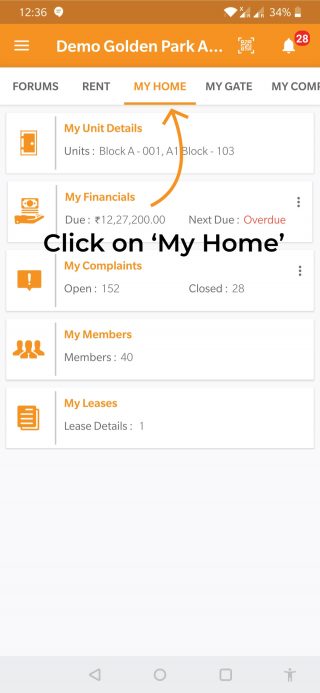 Step 2: Click on 'My Financials'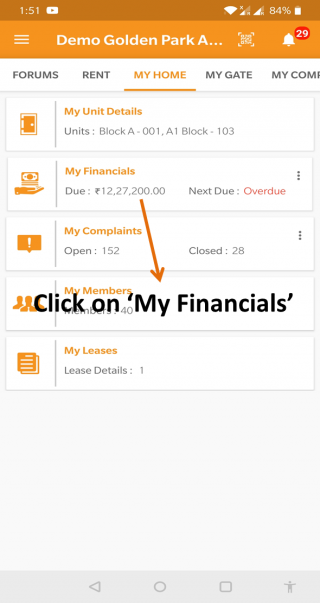 Step 3: Click on 'Unpaid' and then click on 'View Details' for which you want to download the invoice.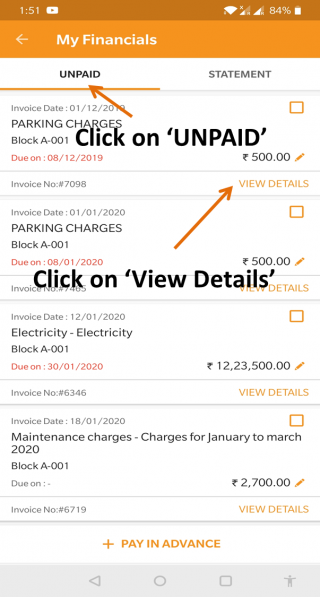 Step 4: Click on 'Download Invoice' to successfully download the invoice successfully.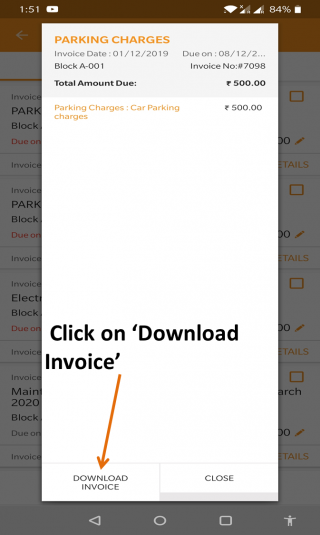 If you need any assistance in downloading an invoice, please write to us at support@apnacomplex.com, we would be happy to help.