Follow the below steps to effortlessly edit lease details on the ApnaComplex application.
–          On the home page of the ApnaComplex application, click on "Account" which will be on the bottom of the screen.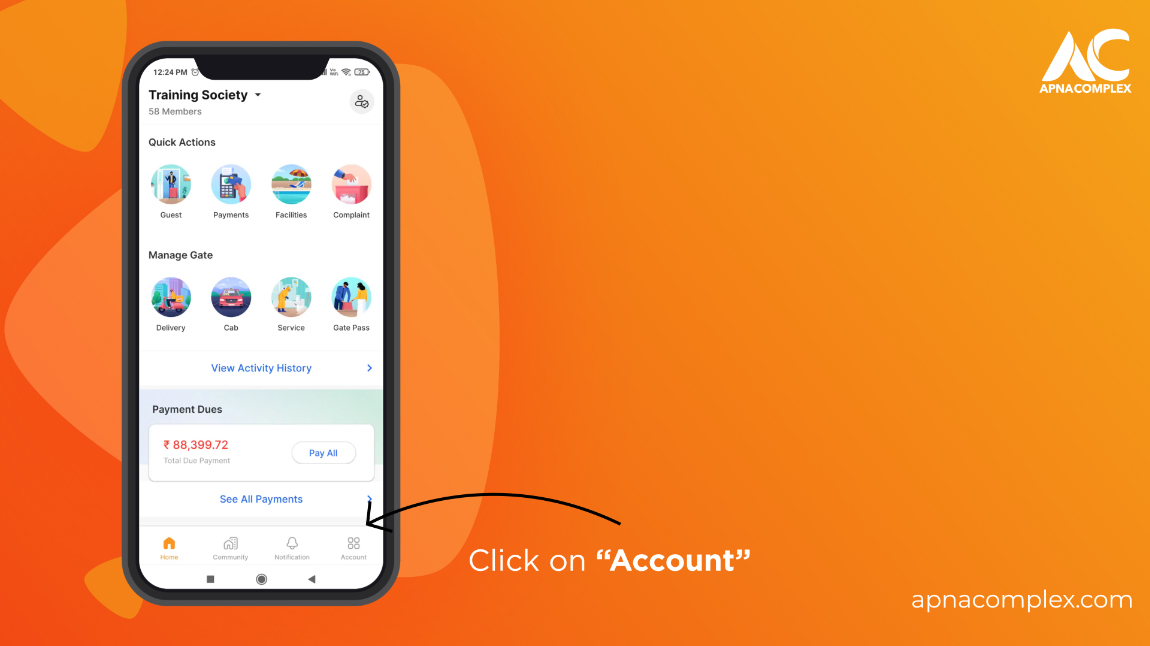 –          On the "Account" page, click on the "Unit".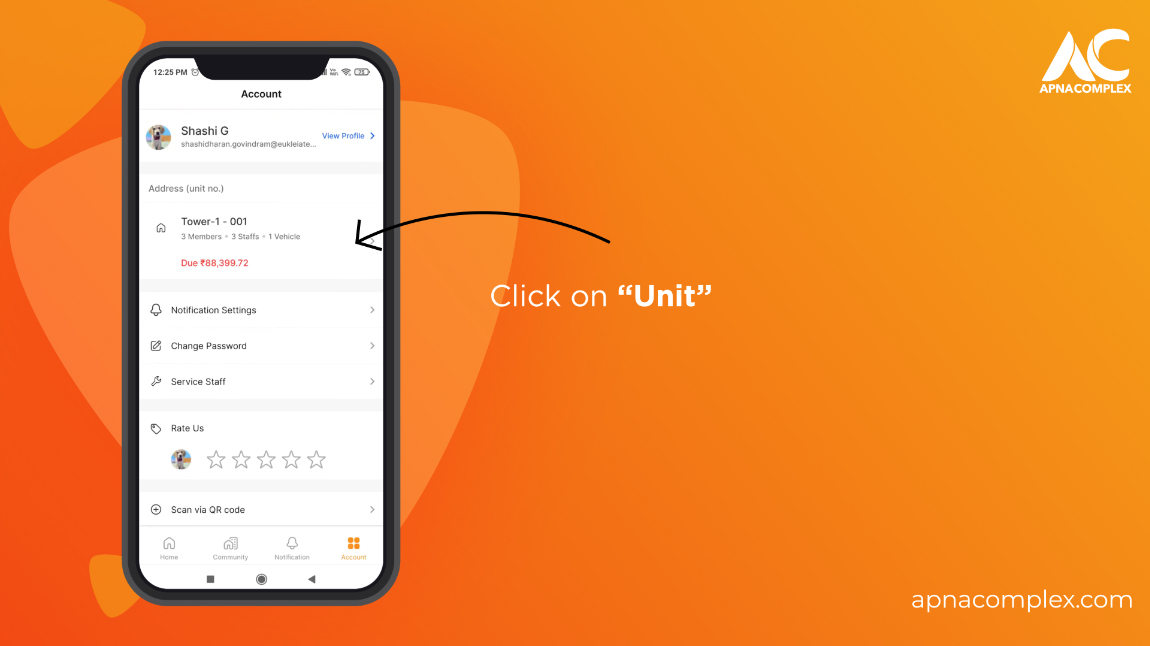 –          Under "Lease", you will find the tenant's name[A51]  and "Active"/ "Inactive" status. Alongside this, you will find vertical ellipsis (⋮) or kebab menu, click on that.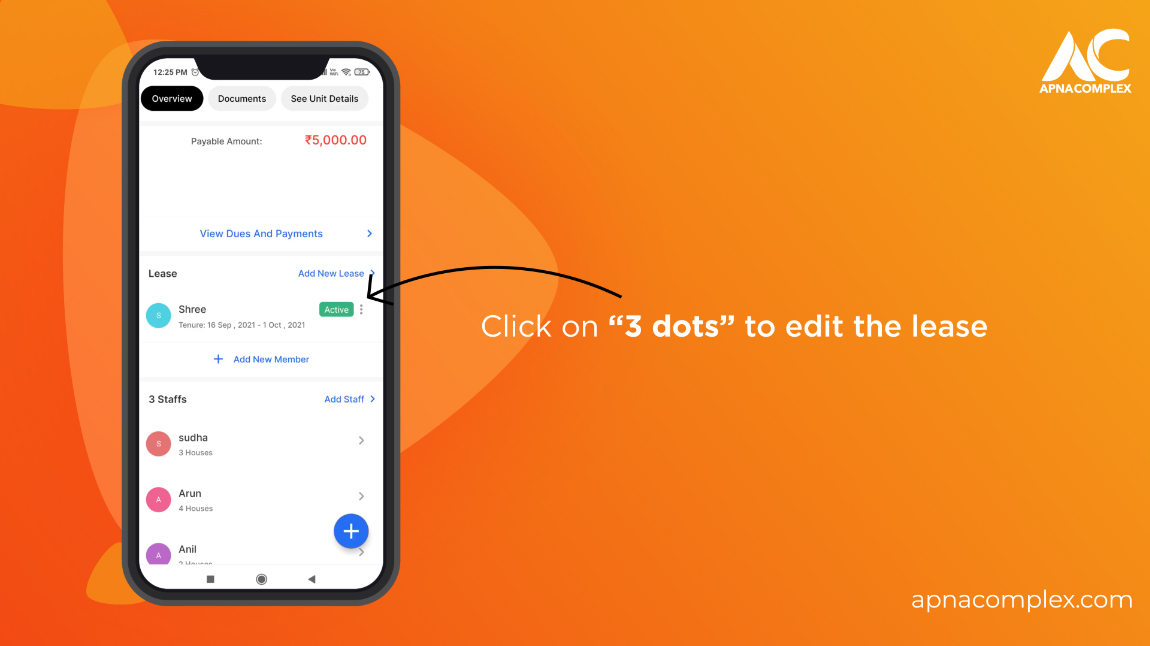 –          The edit or delete option will appear. Click on "Edit".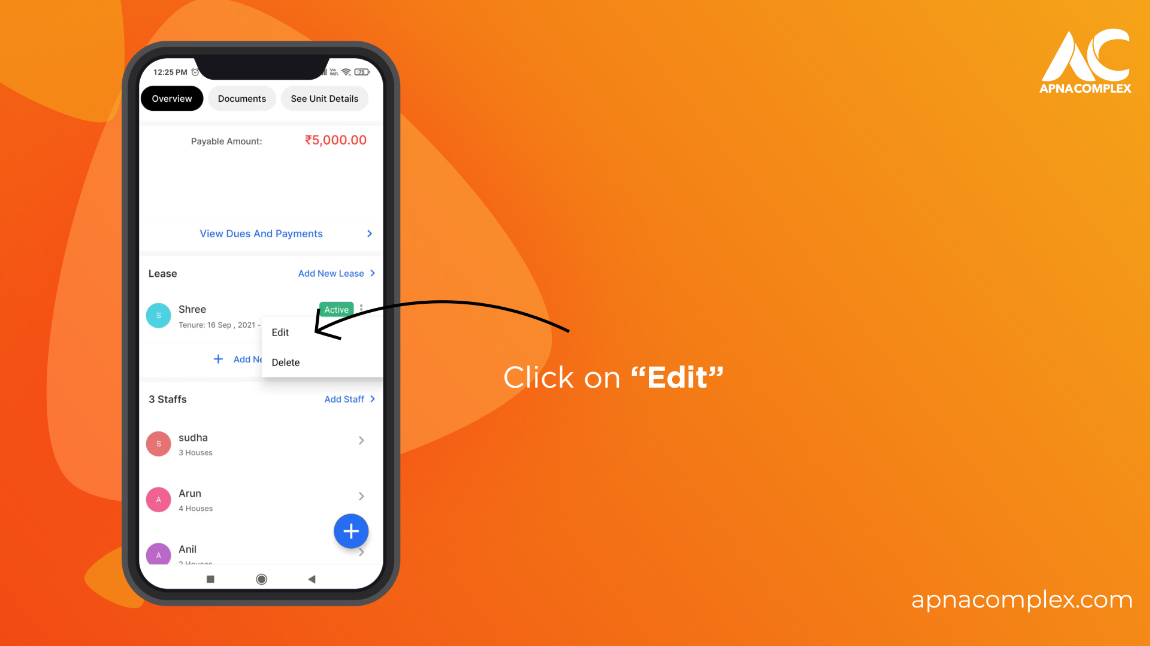 –          Once the "Edit Lease" page opens, edit the details that you want to change including the time and tenure.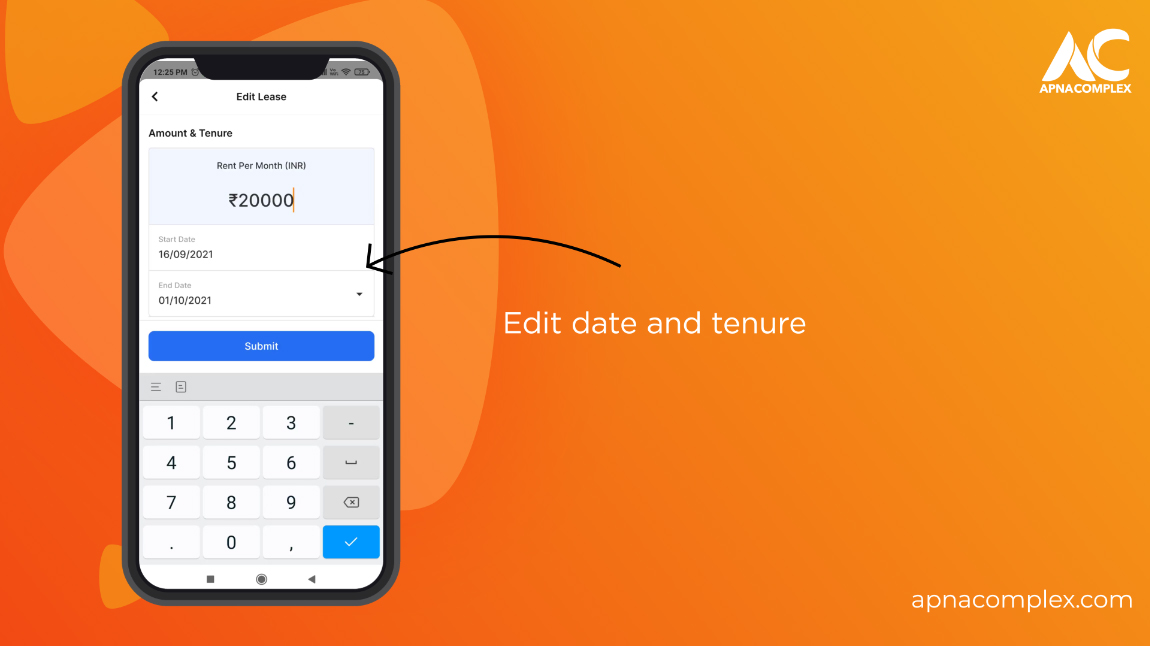 –          Once done, click on "Submit".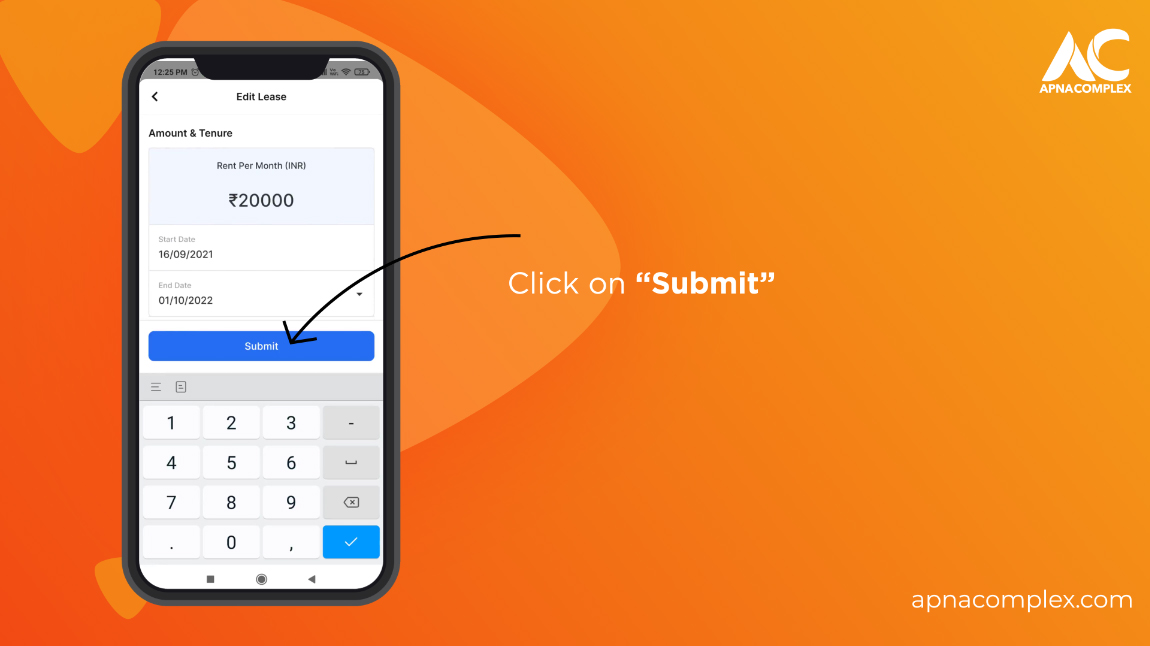 –          You have edited the lease details successfully.