Using the ApnaComplex app, payments such as rent, dues, etc can be easily made by following the below simple steps. 
– On the homepage of the ApnaComplex application, click on the "Payments" under the "Quick Action".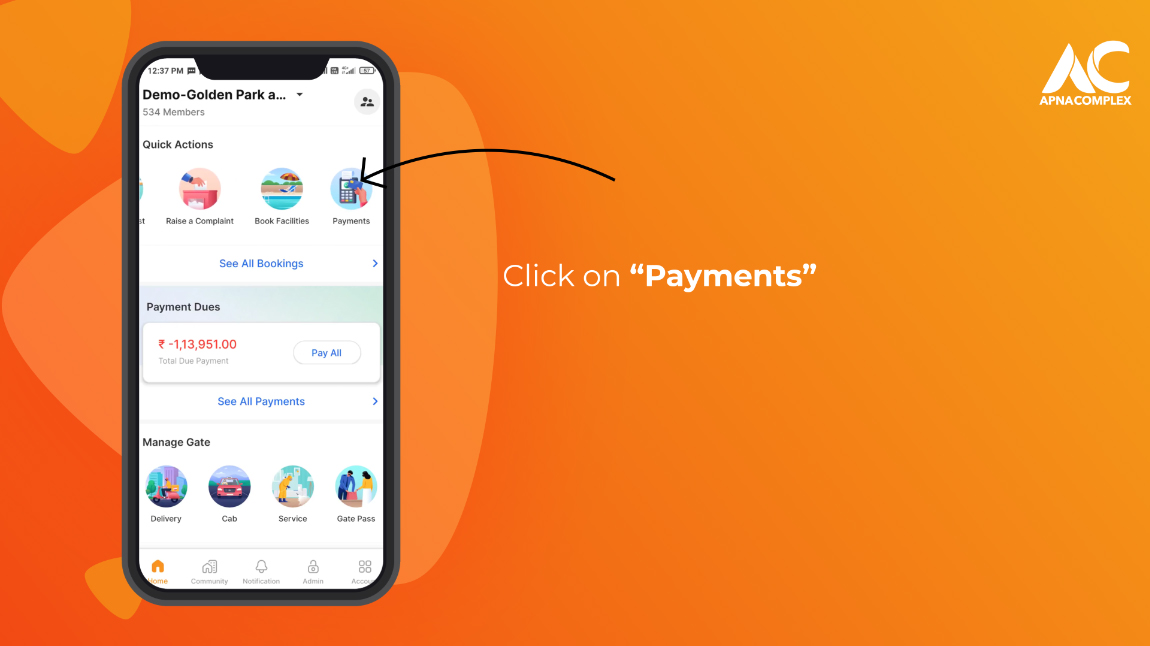 – When the Payments page appears, you will be able to see your dues. Click "Pay Now" against the outstanding dues.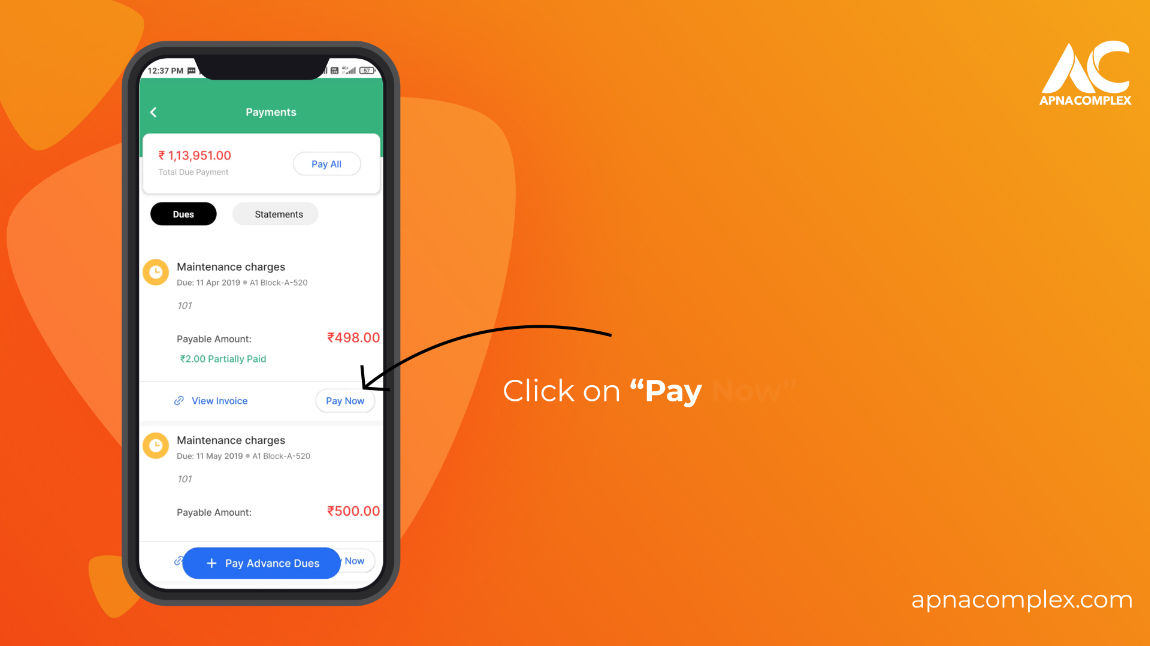 – Edit the amount if you wish to and click "Next".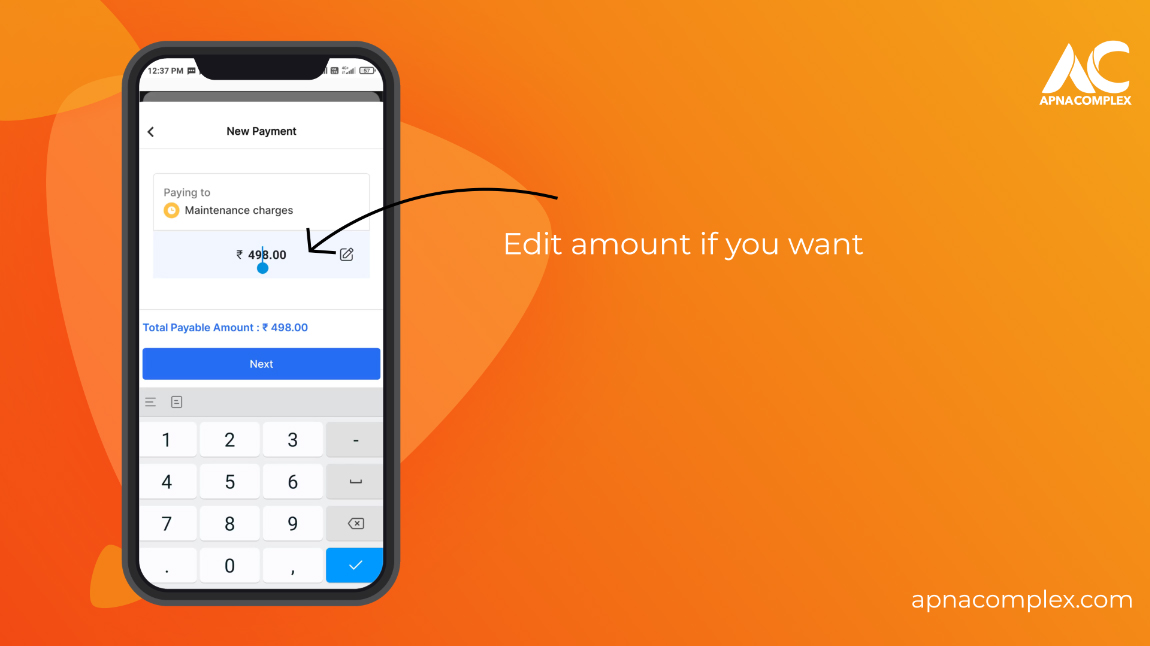 – You will be taken to the "Payment Gateway". Over there select the method of your payment.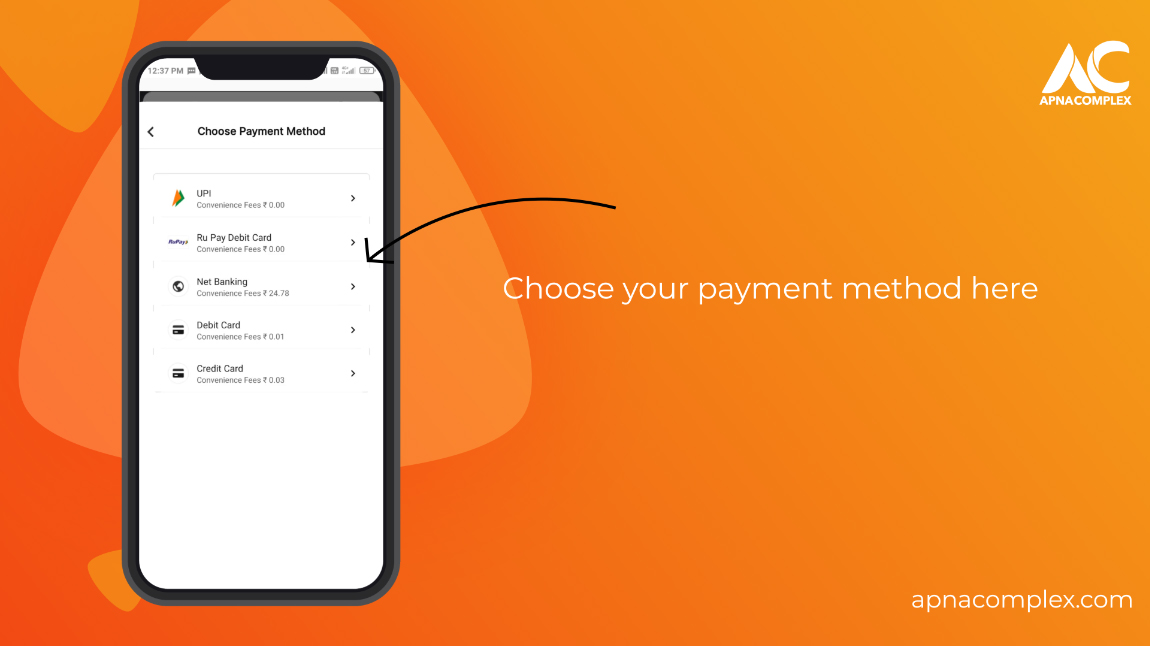 – If you choose UPI, enter your UPI ID or your debit/credit card details. You will be taken to the relevant page. You can complete the payment over there.