In just a few clicks, pre-authorise cabs using ApnaComplex.
–          On the home screen of the ApnaComplex application, click "Cab" and select the cab service name.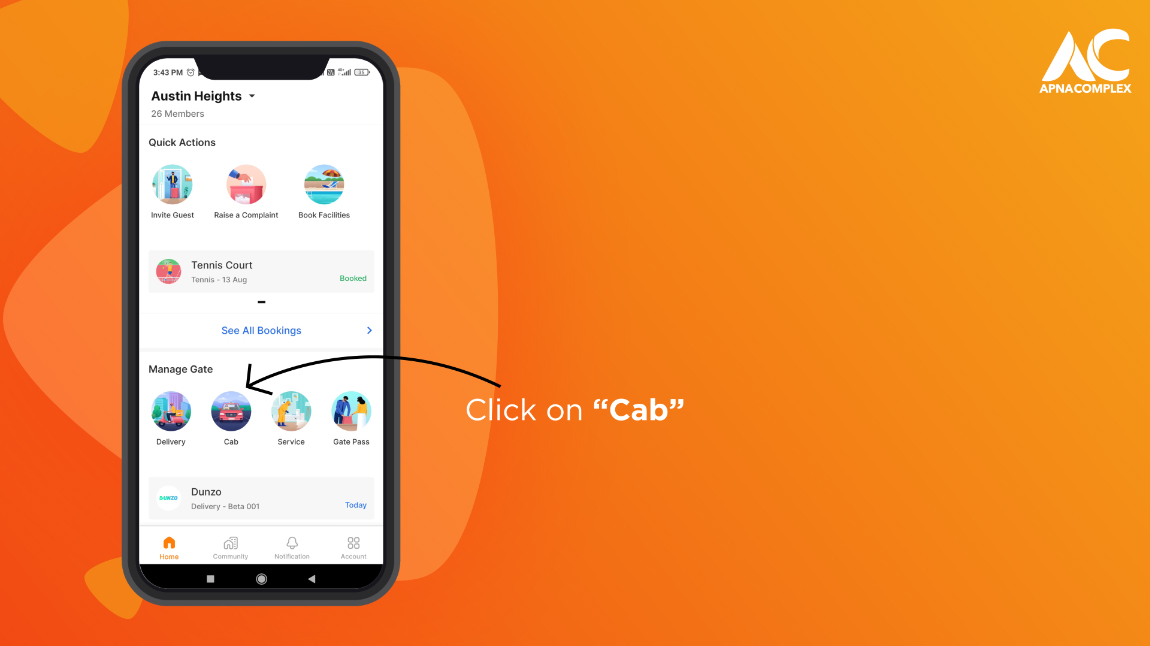 –          Enter the last four digits of the vehicle number in the space given and click "Done".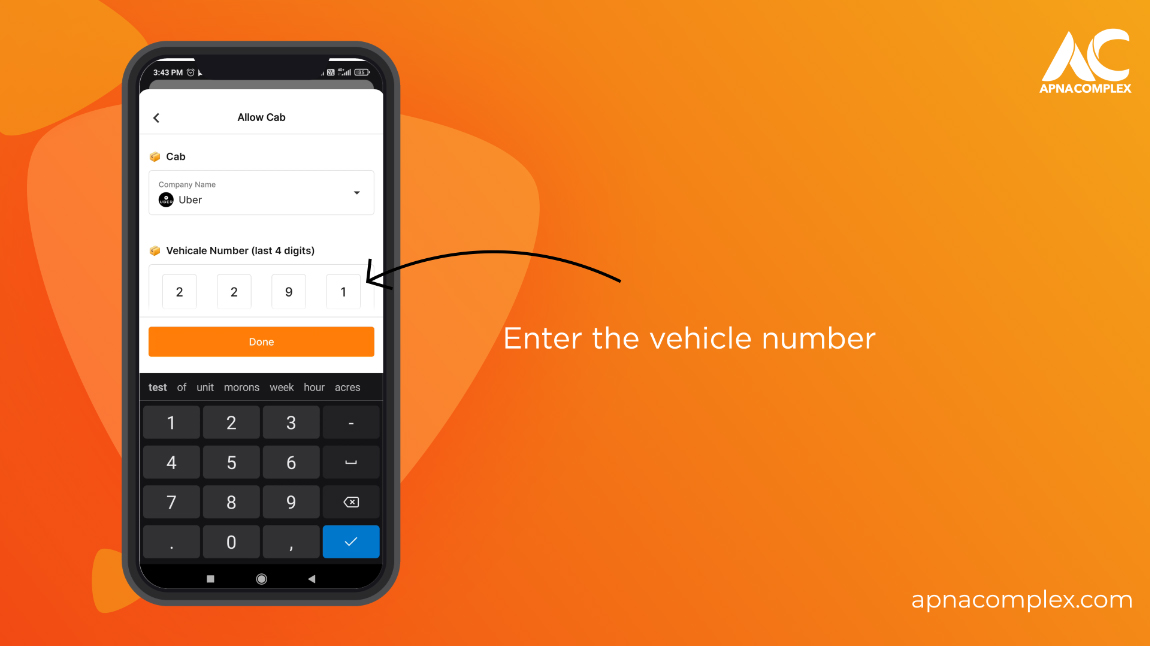 –          Select the "Date" and click "Done".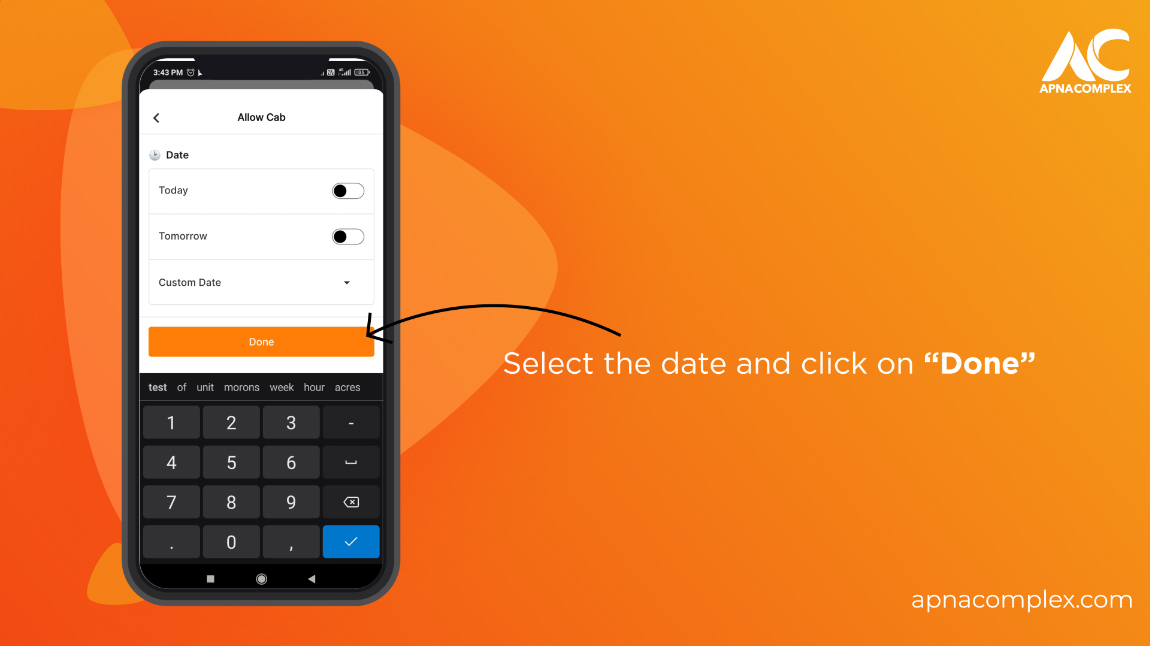 –          Cab pre-authorised successfully.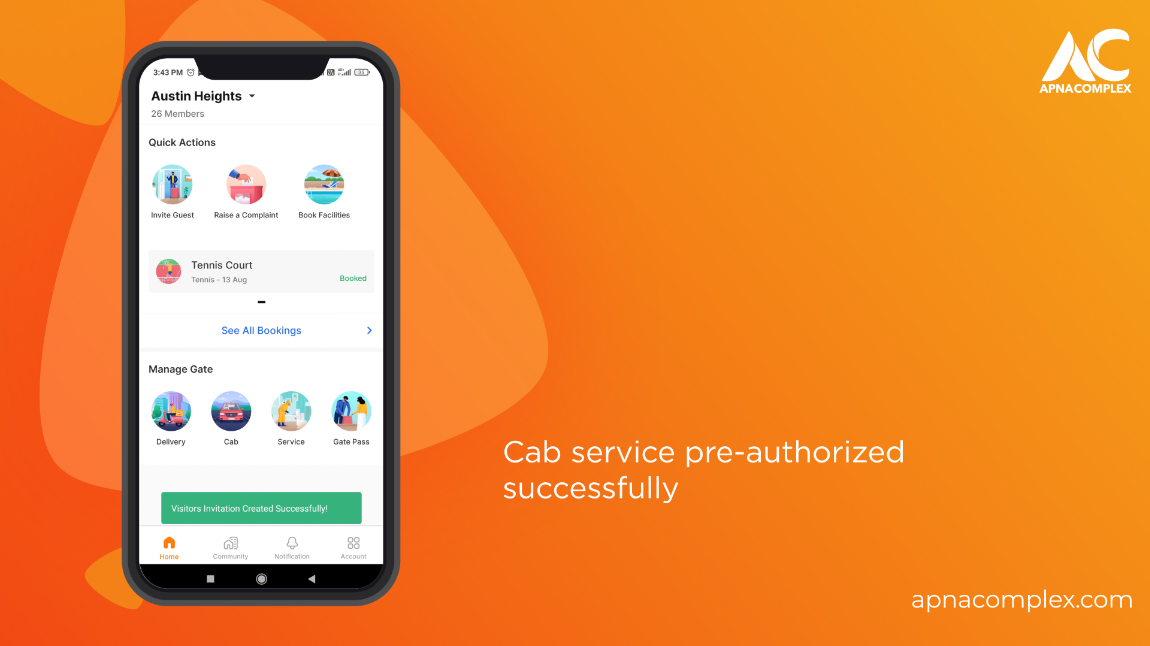 –          Click "View History" to check the details of the previously booked cabs.