Using the below steps, you can pre-authorise deliveries and notify the security.
–          On the ApnaComplex applications home screen, click on the "Delivery" icon.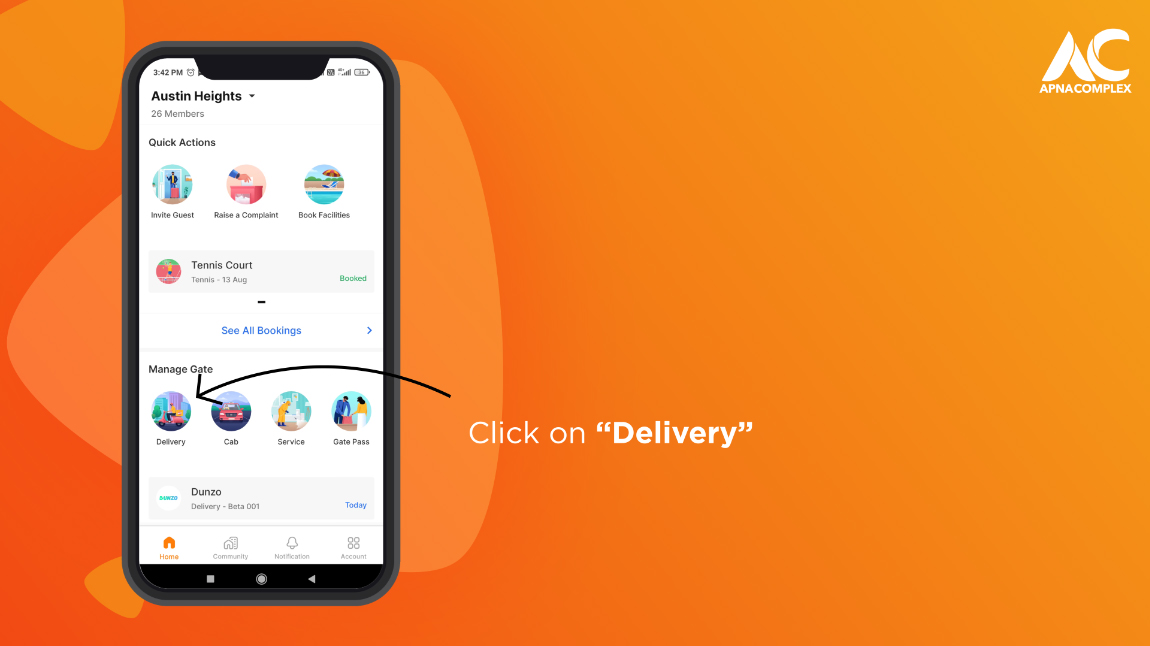 –          Select the delivery services name given over there and select the day you are expecting the delivery.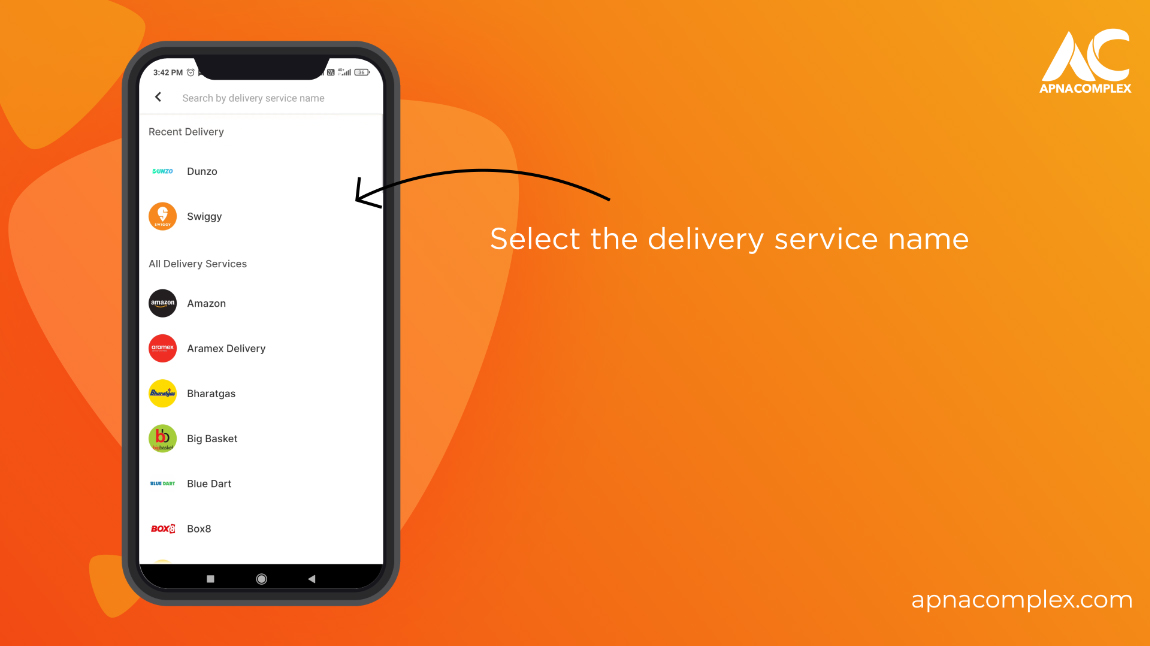 –          Enable "leave the package at the gate" if you want the security to collect it. Click "Done".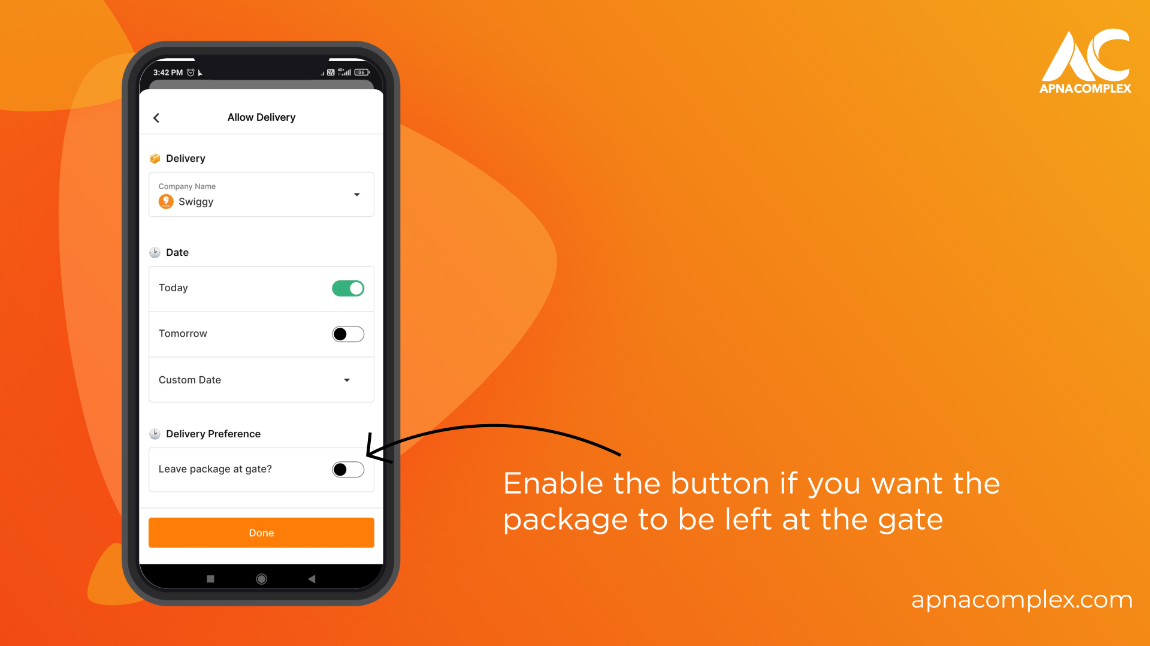 –           Delivery pre-authorised successfully.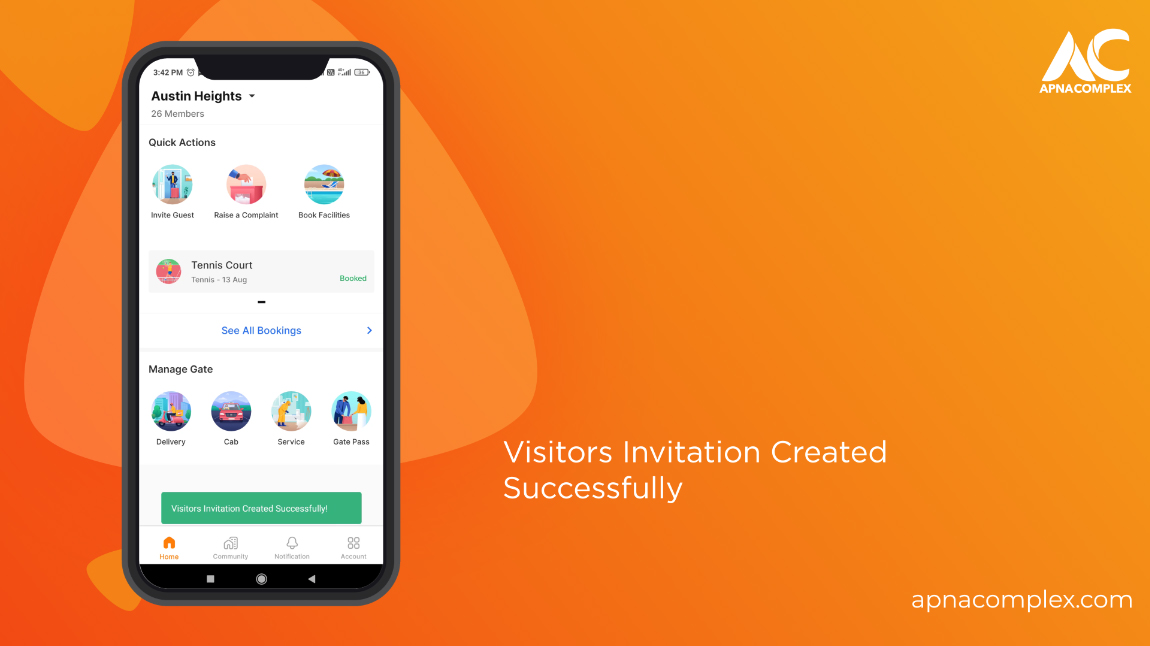 –          Click on the "View History" to check the history of pre-authorised deliveries.