With the help of the below steps, register your complaints in a jiffy using smarter features and let your Management Committee know about your grievances.
–          On the home page of the ApnaComplex app, click on the "Account" icon that will be at the bottom of the screen.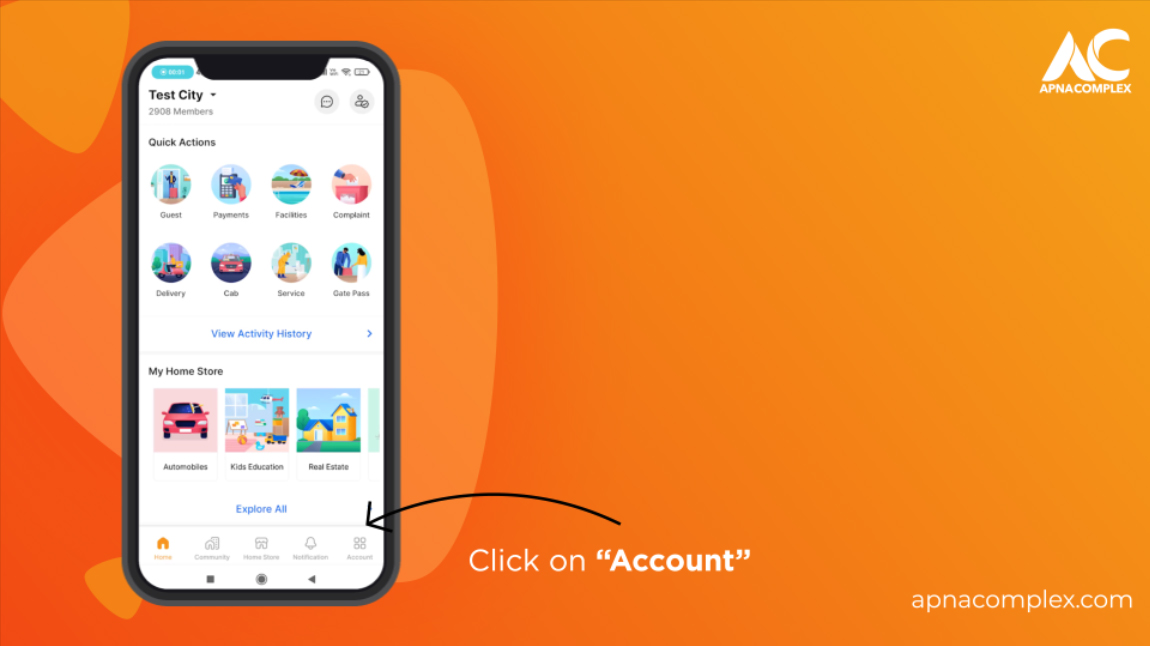 –          On the "Account" page, you will find "Scan via QR Code", click on that.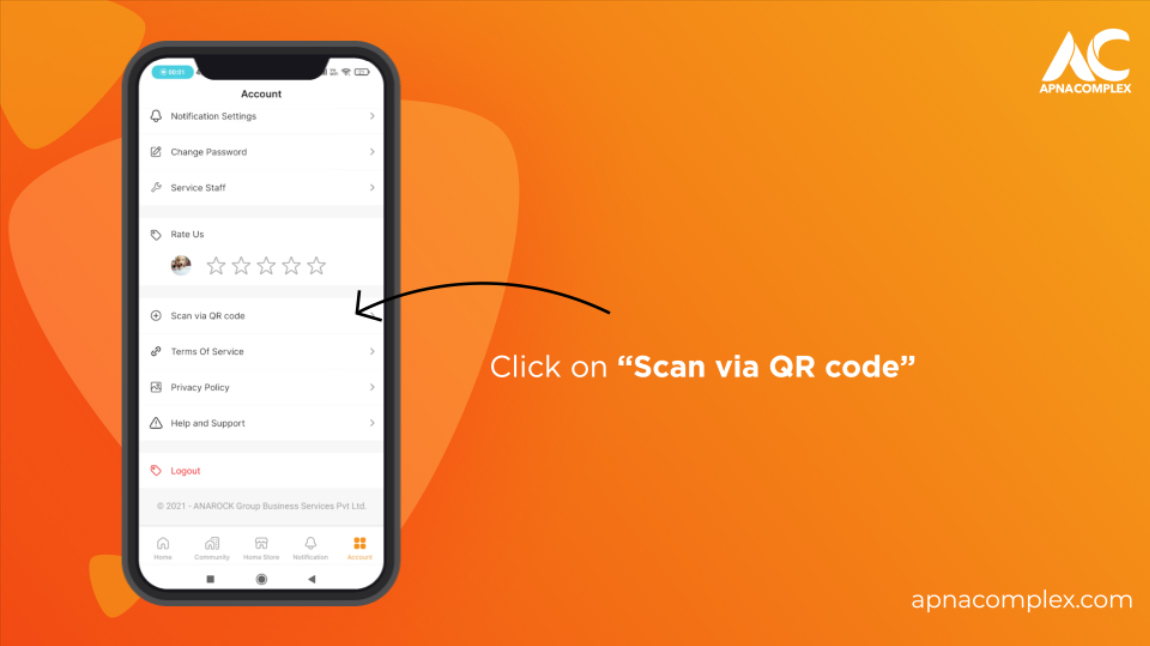 –          Now scan the QR code that is assigned to the asset against which you want to register a complaint.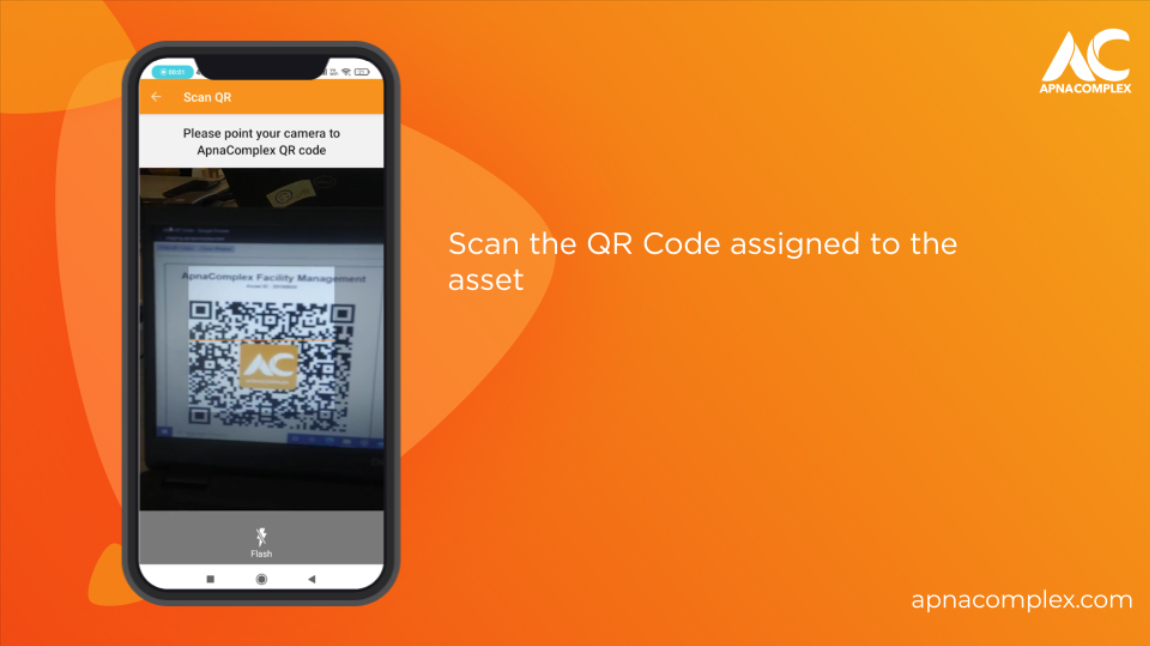 –          Once you finish scanning, you will be requested to "Chose an Action" such as "Log a complaint", "Maintenance Logs", and "Asset Details". Click on "Log a Complaint".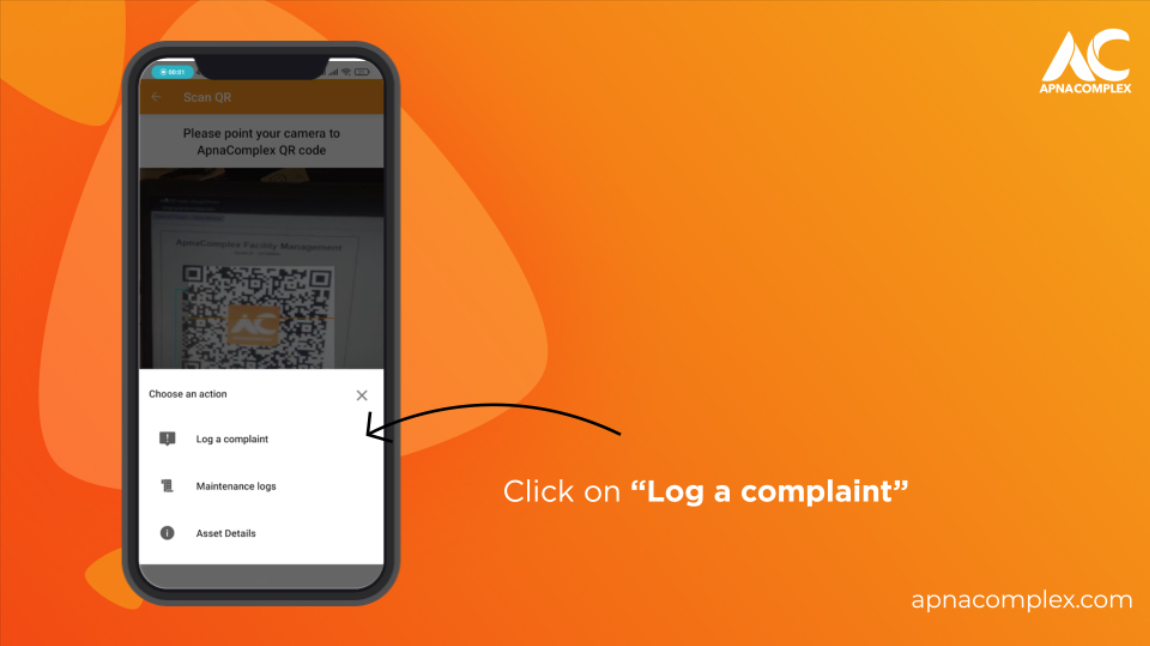 –          The "New Complaint Page" will open. Over here, fill in the details of your complaint.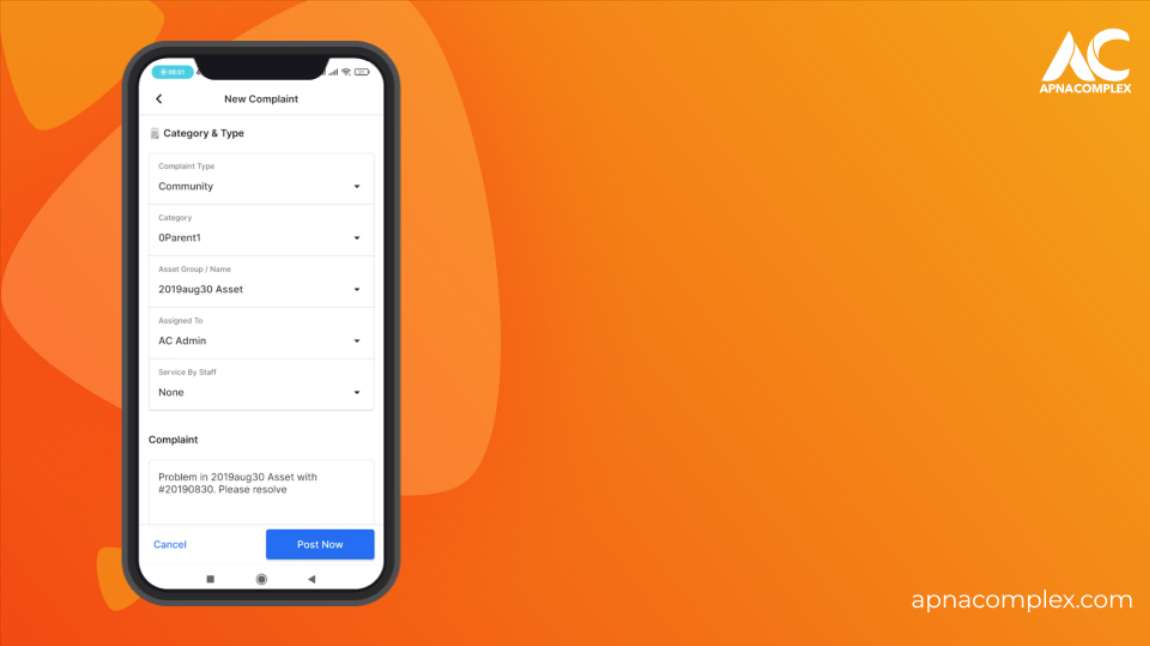 –          Under "Add Photos", add a photo of your complaint.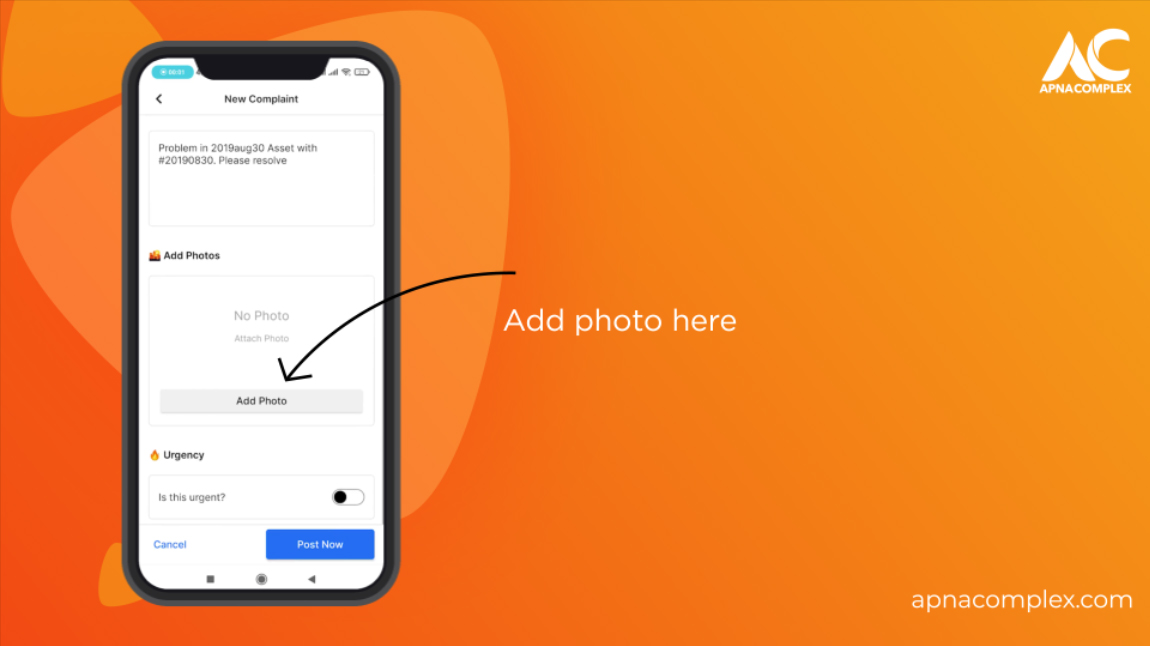 –          If your complaint is urgent, enable "Is this urgent".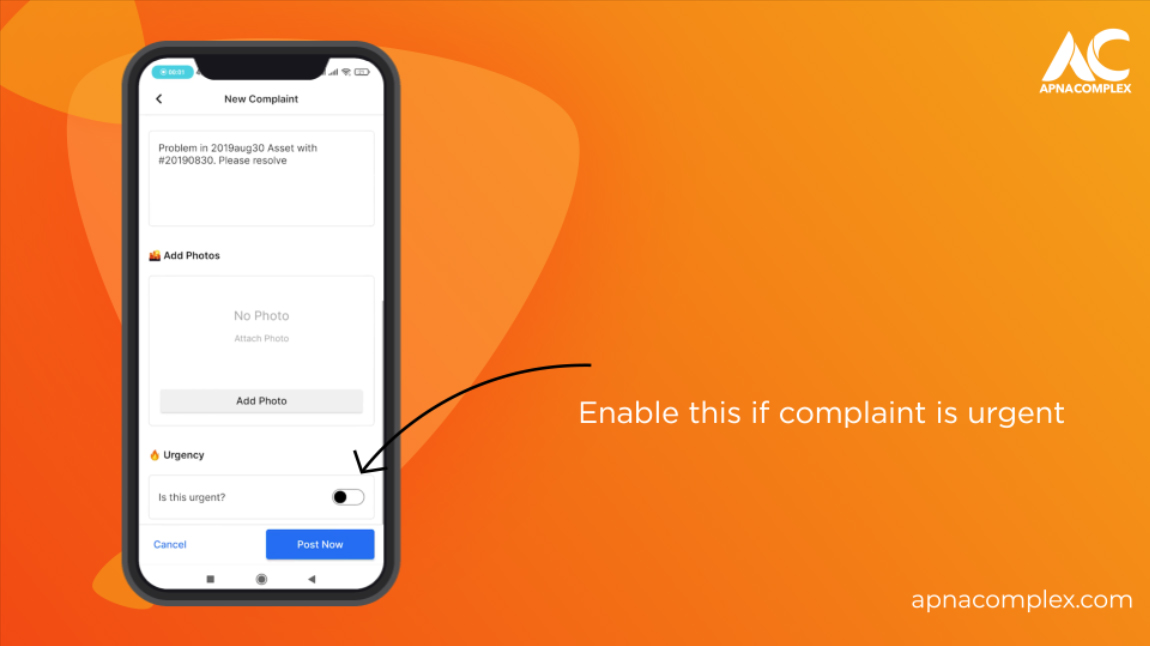 –          Click "Post Now".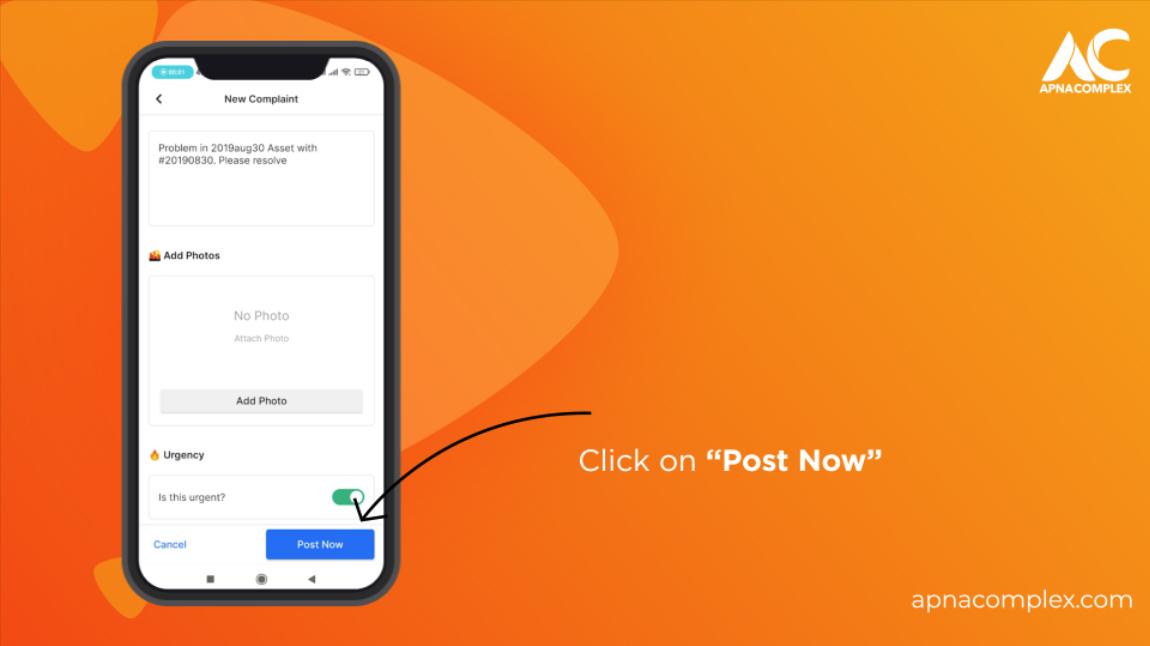 –      New Complaint has been created successfully.
To view the complaint:
–          Go to the ApnaComplex home page and click the "Complaints" icon.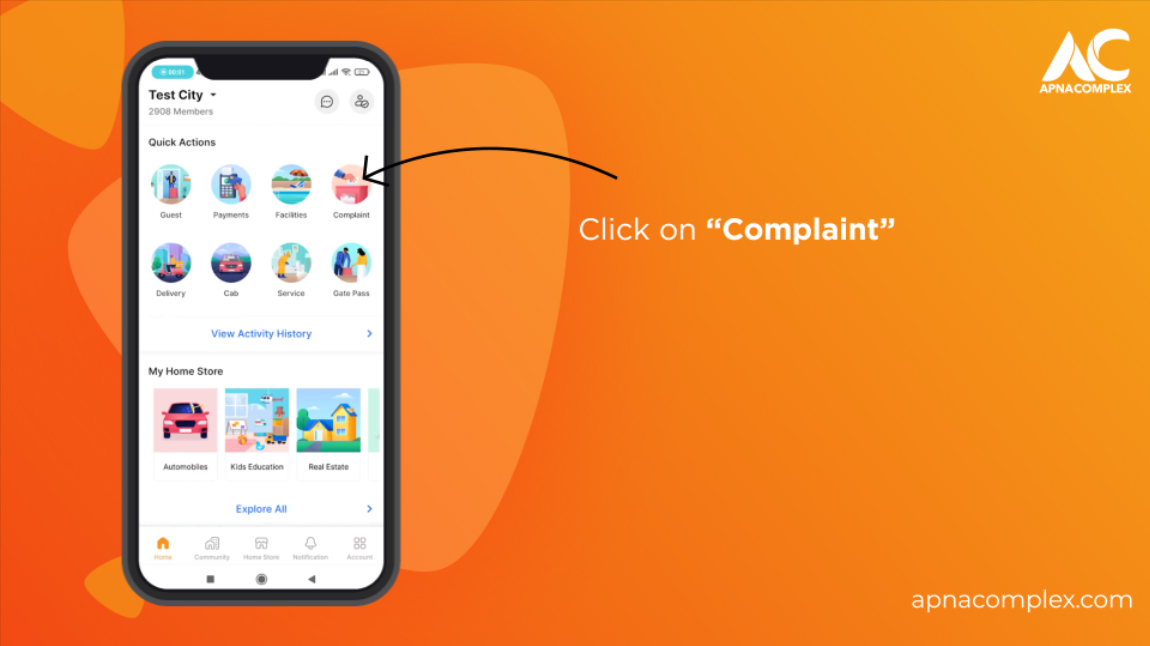 –          See the details of your complaint on the "Complaints" page.