Raising complaints has never been easier. With the help of the below steps, you can quickly raise complaints.
–          On the ApnaComplex home screen, click on "Raise a Complaint".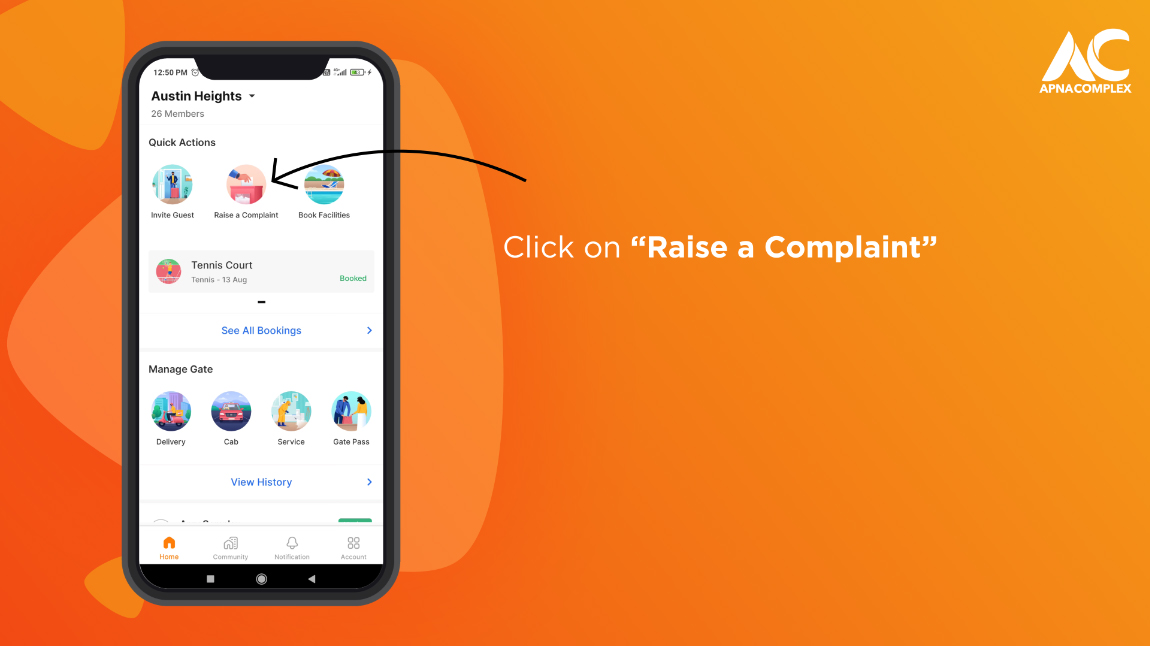 –          On this screen, you see a "+" symbol on the bottom, click on that. It will take you to "My Complaint".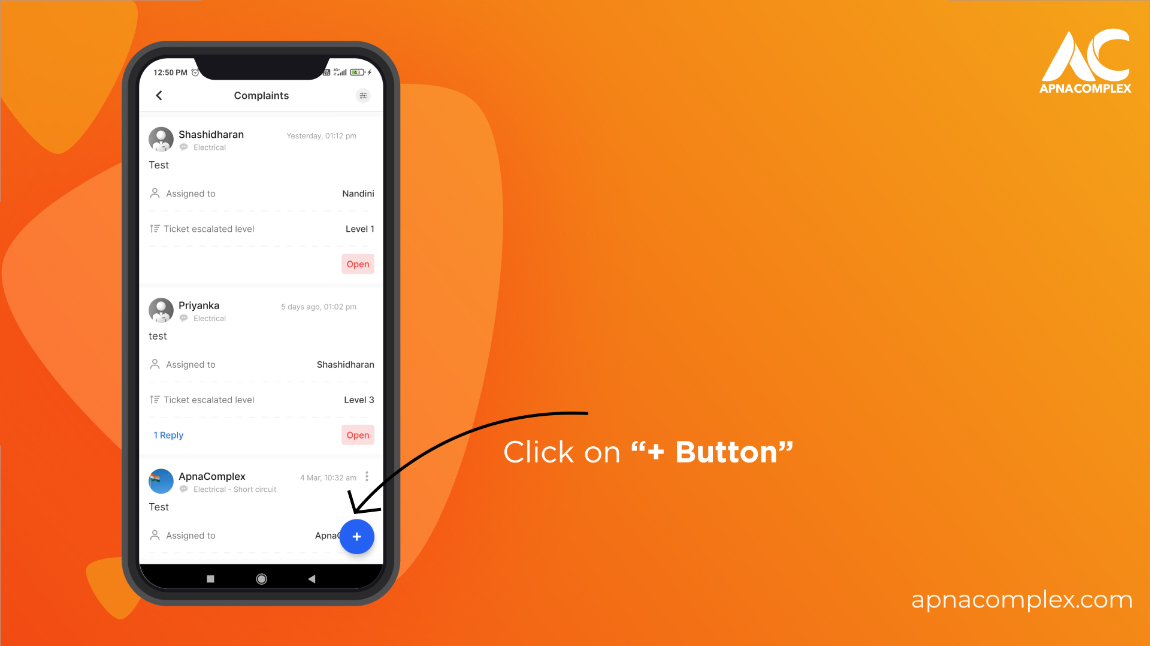 –          In the box given, write the description of your complaint. Upload photos to "Add Photo" and select "Category" and "Complaint Type".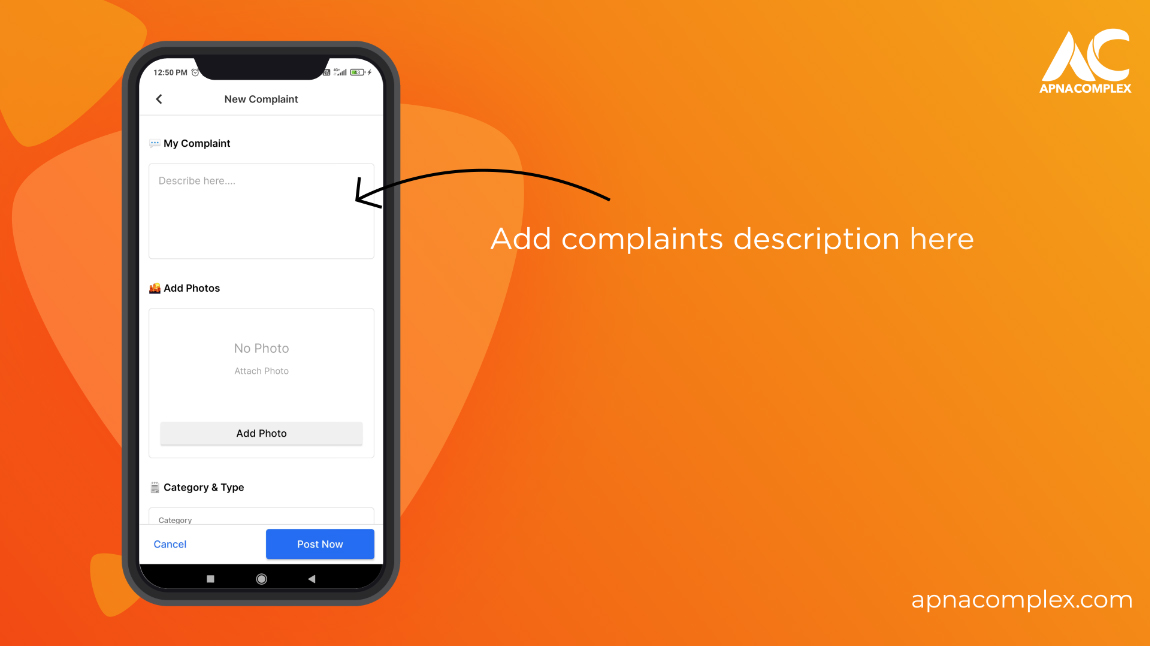 –          If the complaint is urgent, enable the 'urgent notification'. Click "Post Now". Your complaint is now raised successfully.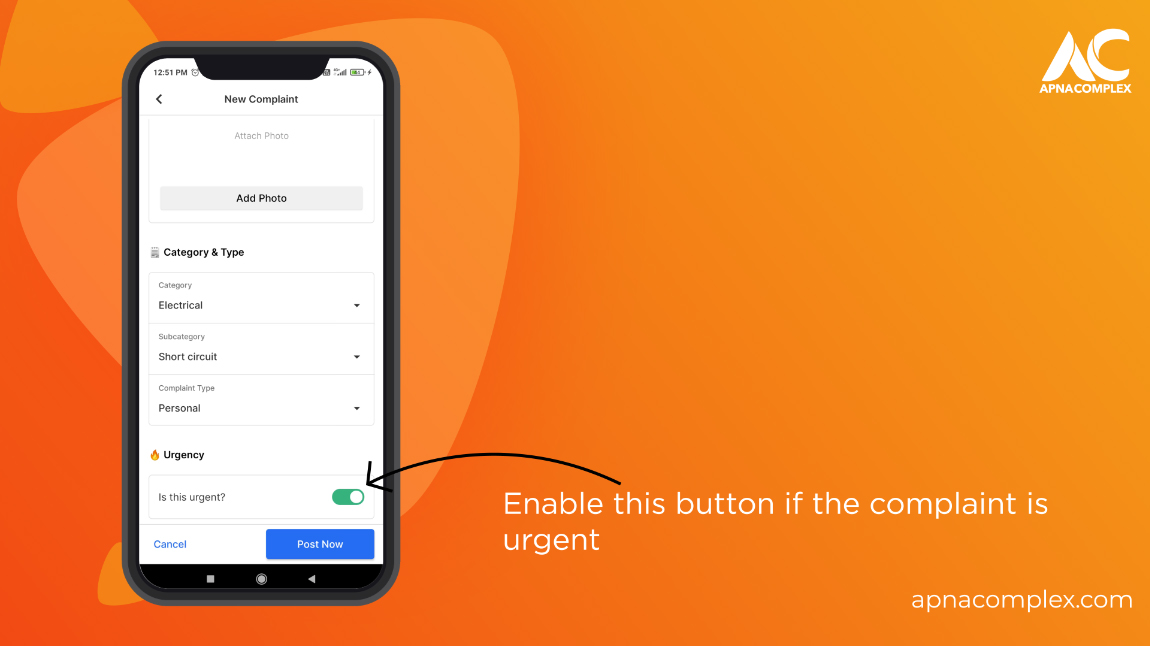 –          Once your complaint is resolved and if you want to close it, click on your complaint details and click "Close".