1. On the ApnaComplex portal dashboard, click on 'Assets' drop-down menu to access different
options.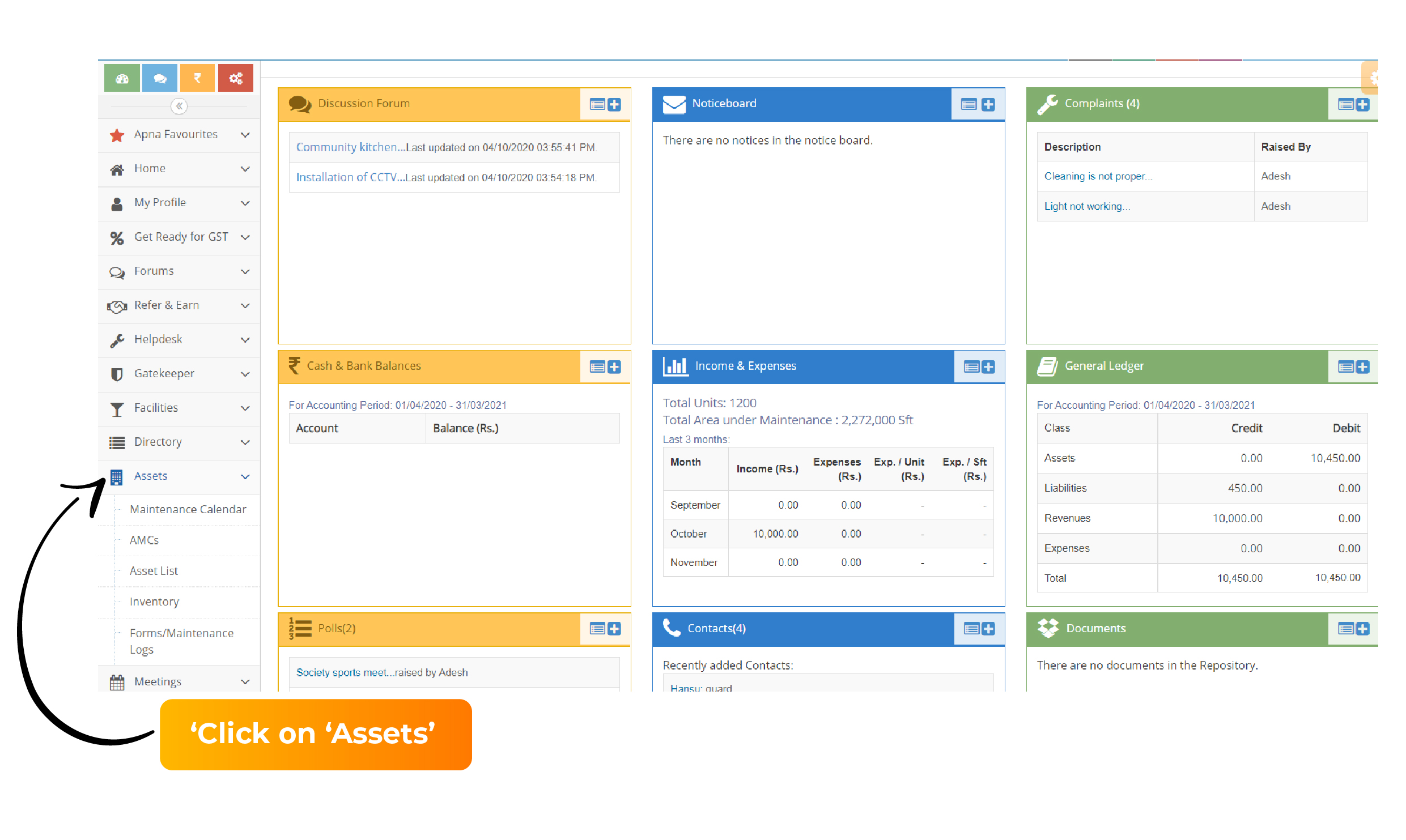 2. How to View Asset Maintenance Calendar
Click on Assets -> Maintenance Calendar to view the maintenance schedule of all the society
assets. Here you can find the maintenance calendar for all the assets including their Action Item
Status (due/closed/cancelled). You can also select between monthly, weekly and daily calendar
view.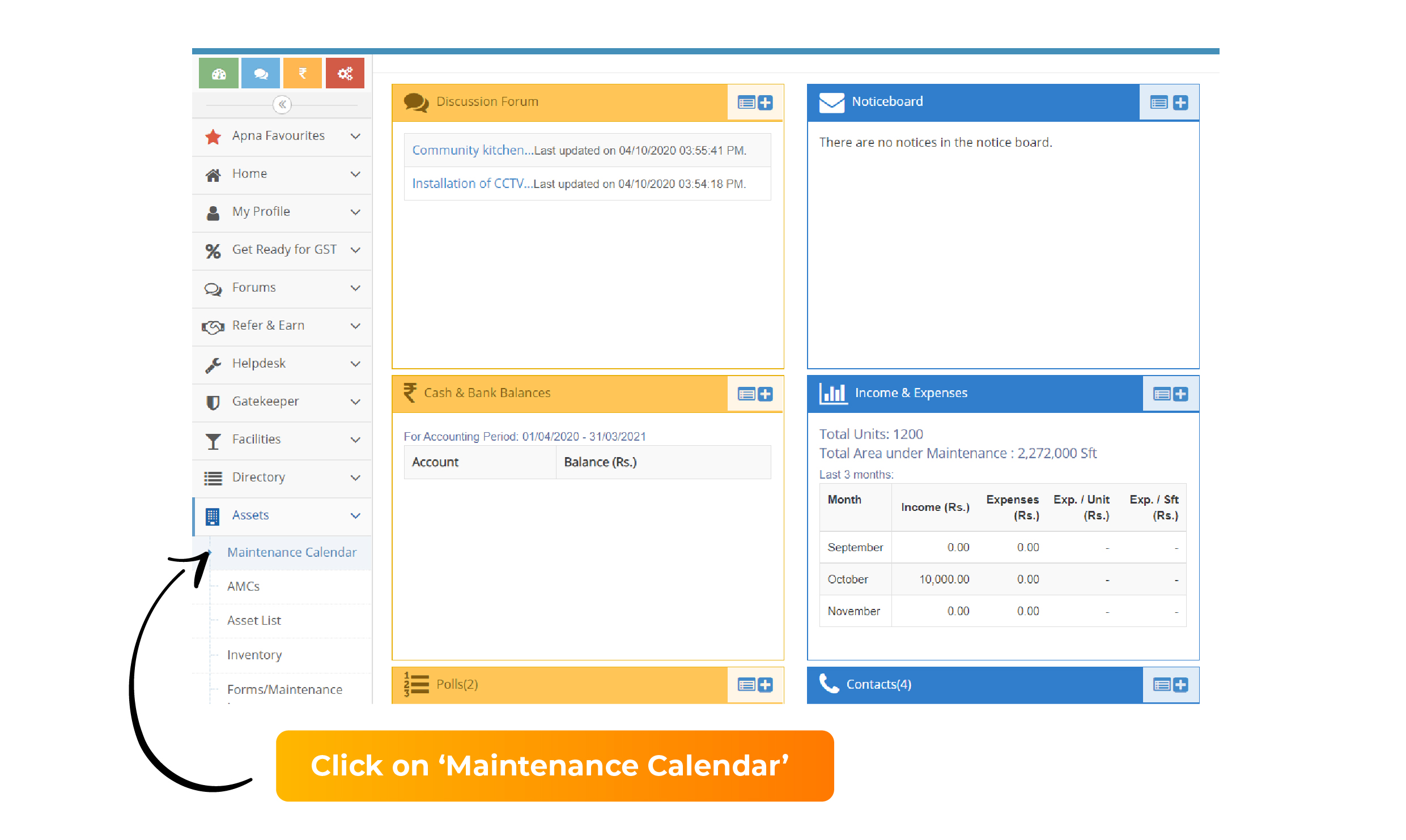 3. How To Add a New Asset
(a) Click on Assets -> Asset List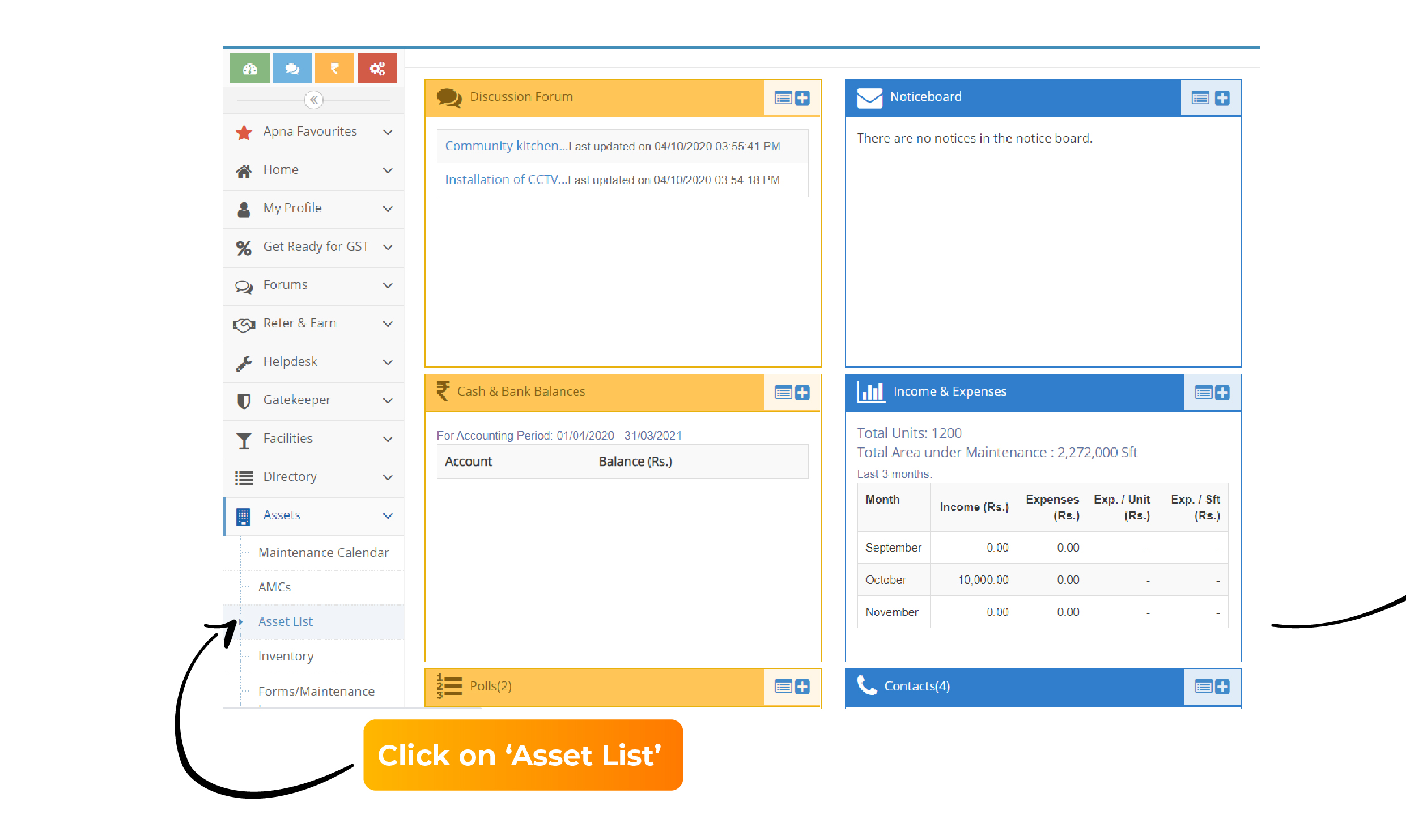 (b) Here you can find & add details of a new asset, view existing assets as well as their
maintenance calendars.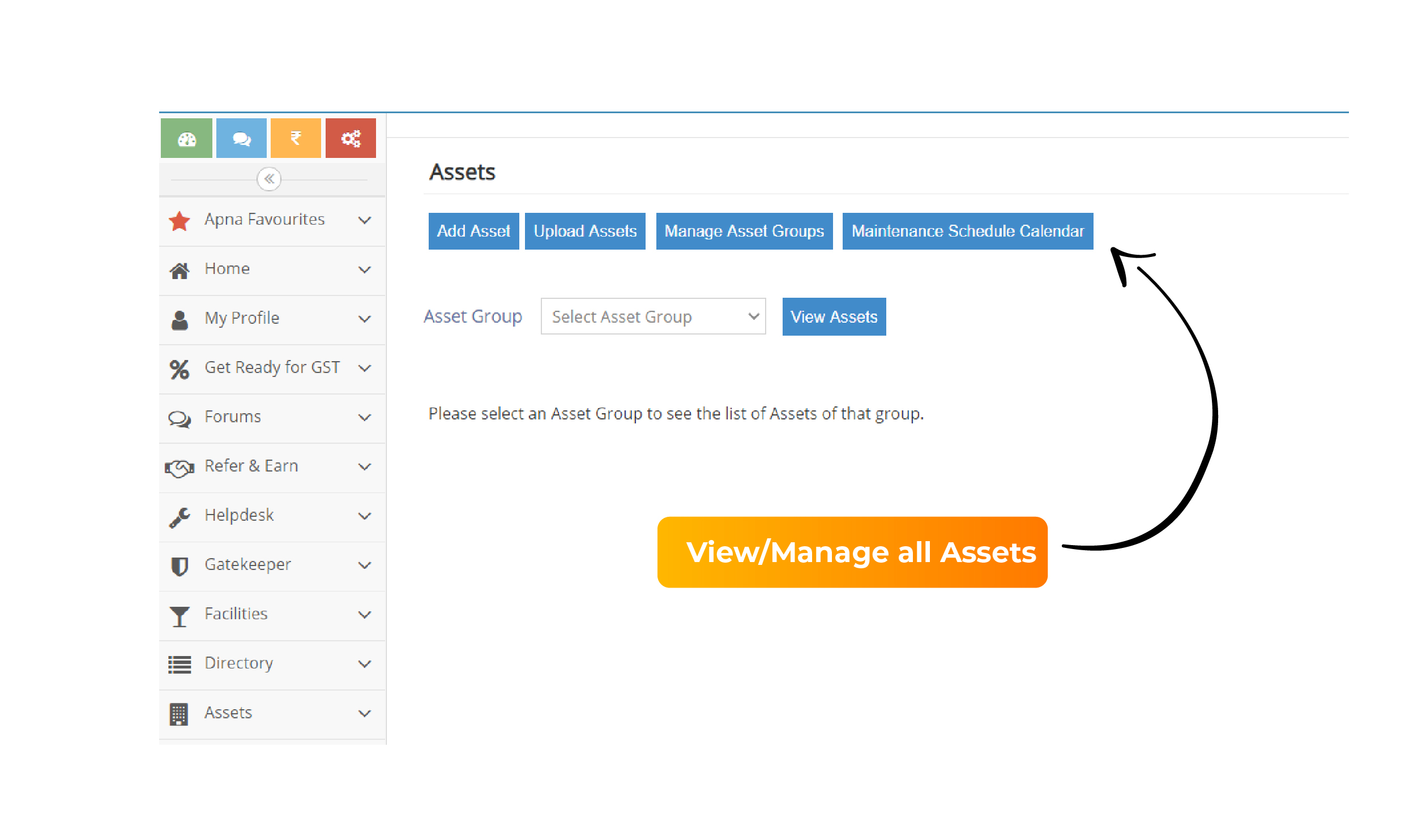 (c) To add a new asset, click on Asset List -> Add Asset and fill in all the required details: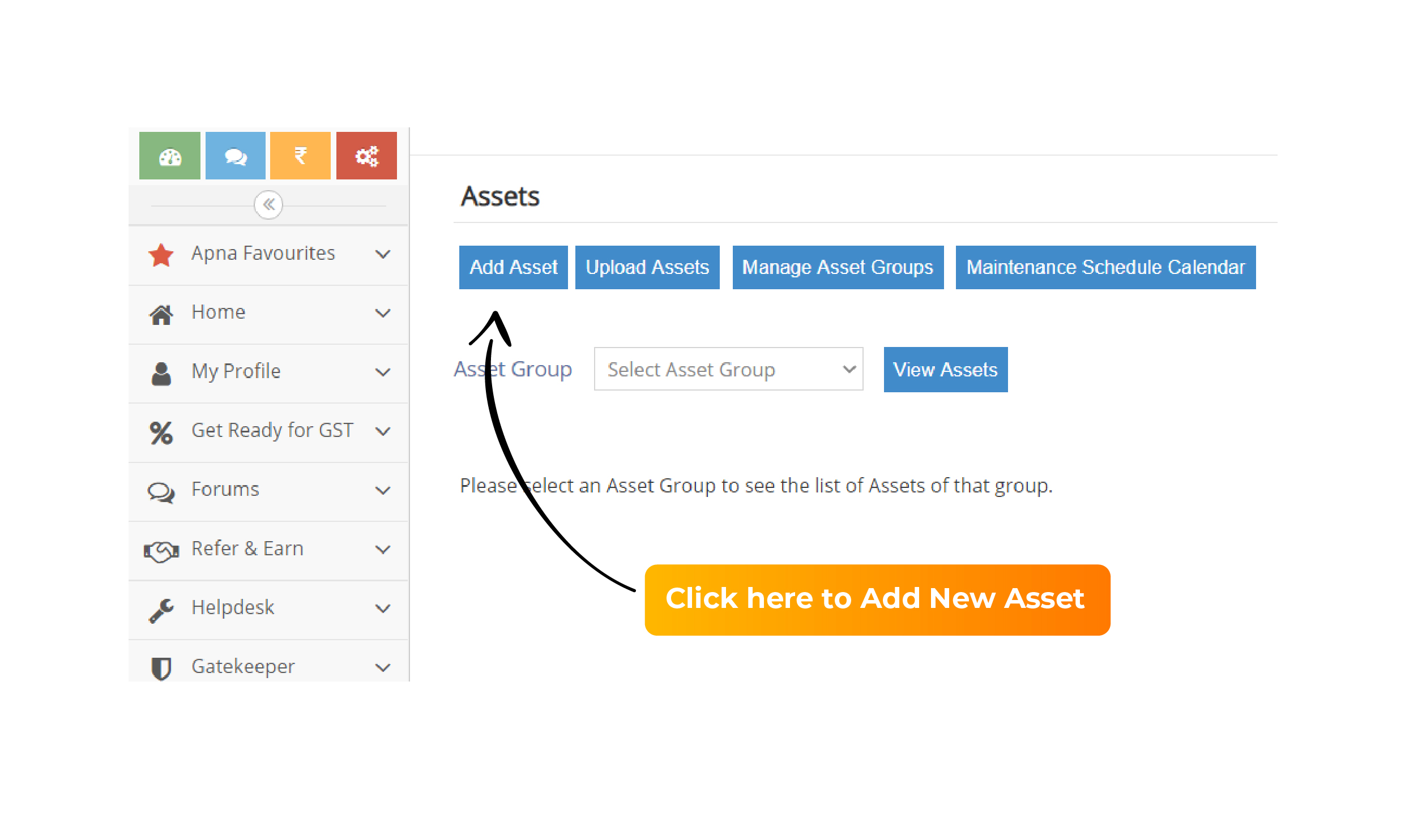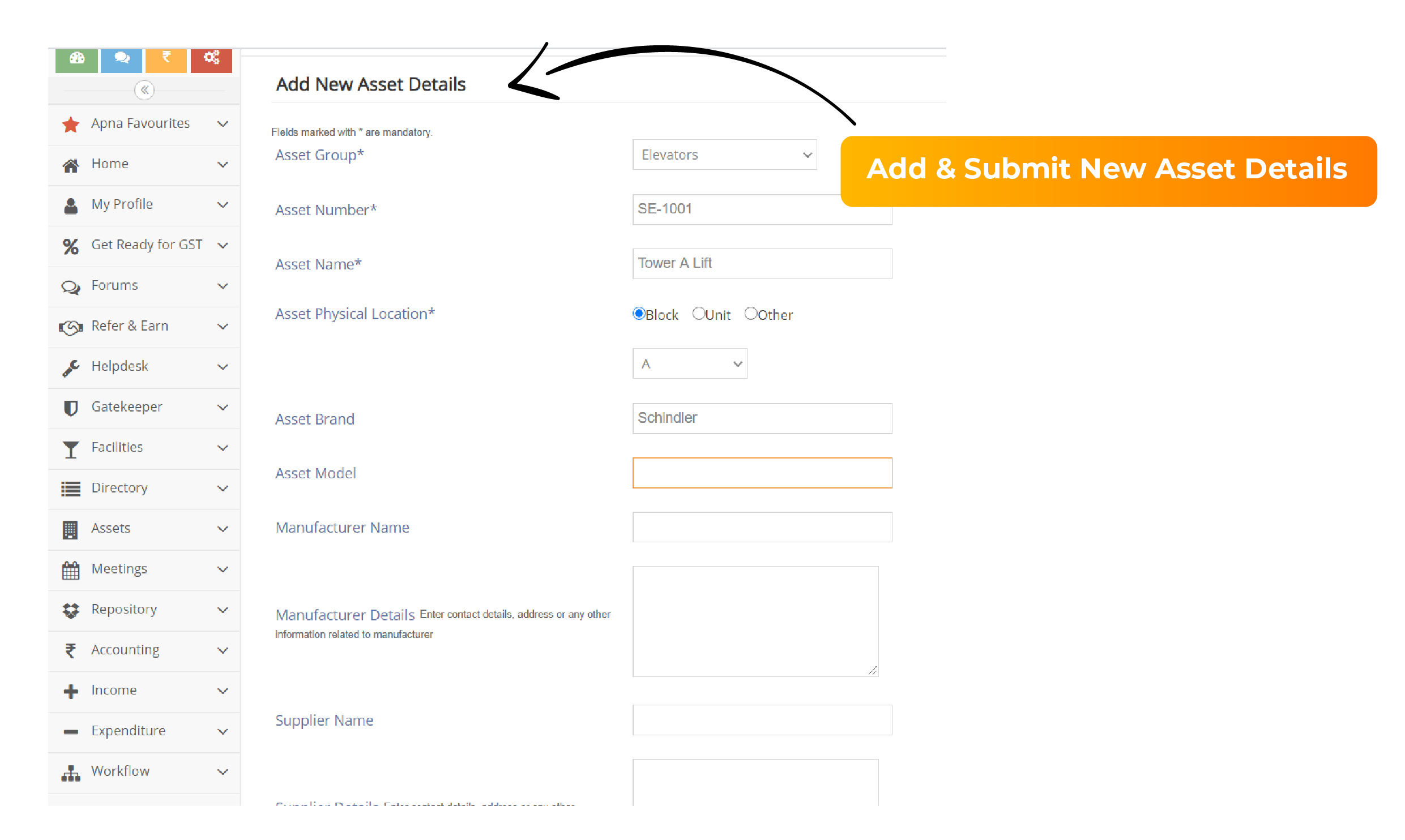 (d) You can also bulk uploaded several assets in one go by clicking on Asset List -> Upload Assets
option. Here, download and fill the excel template provided to upload asset details of
multiple assets at a time.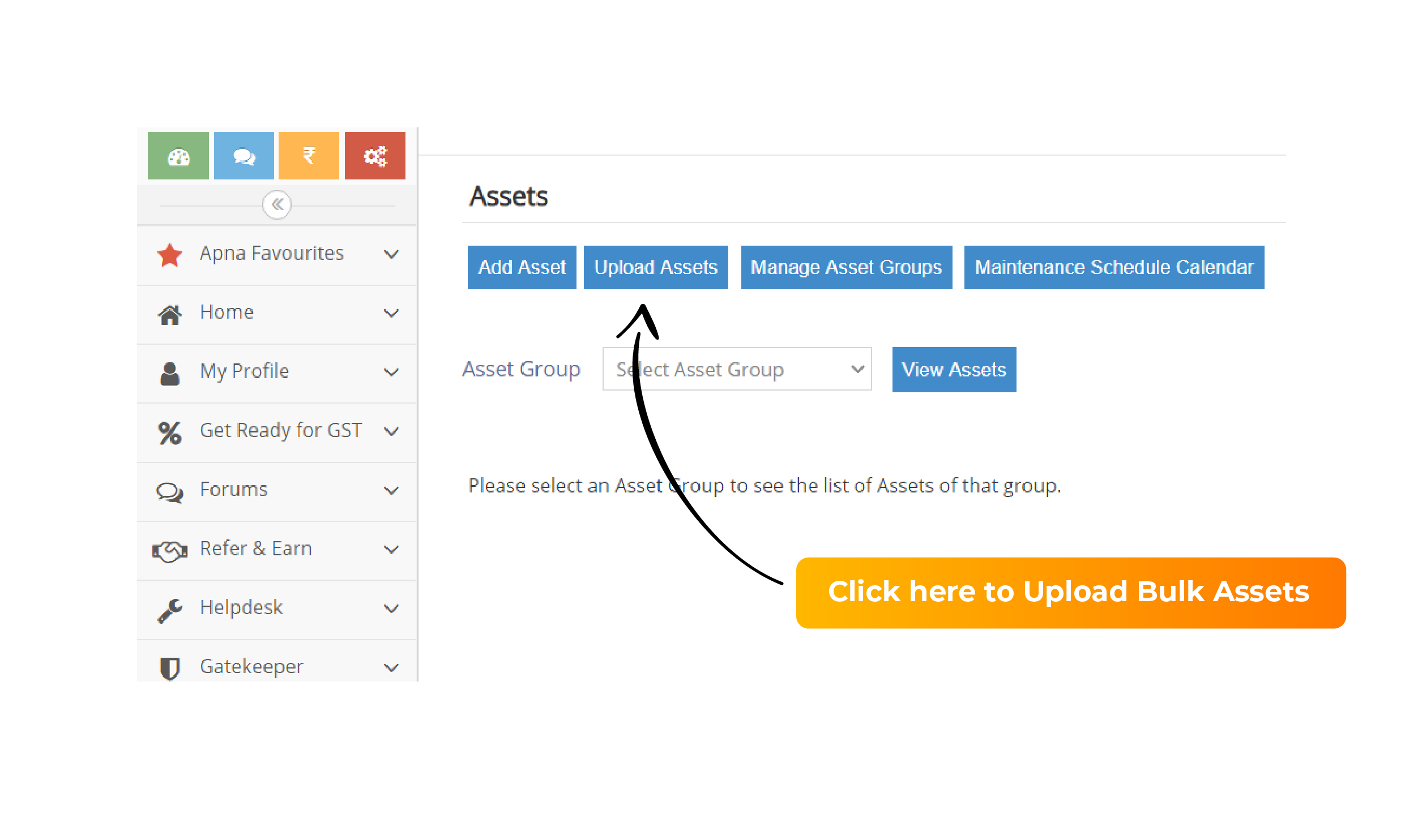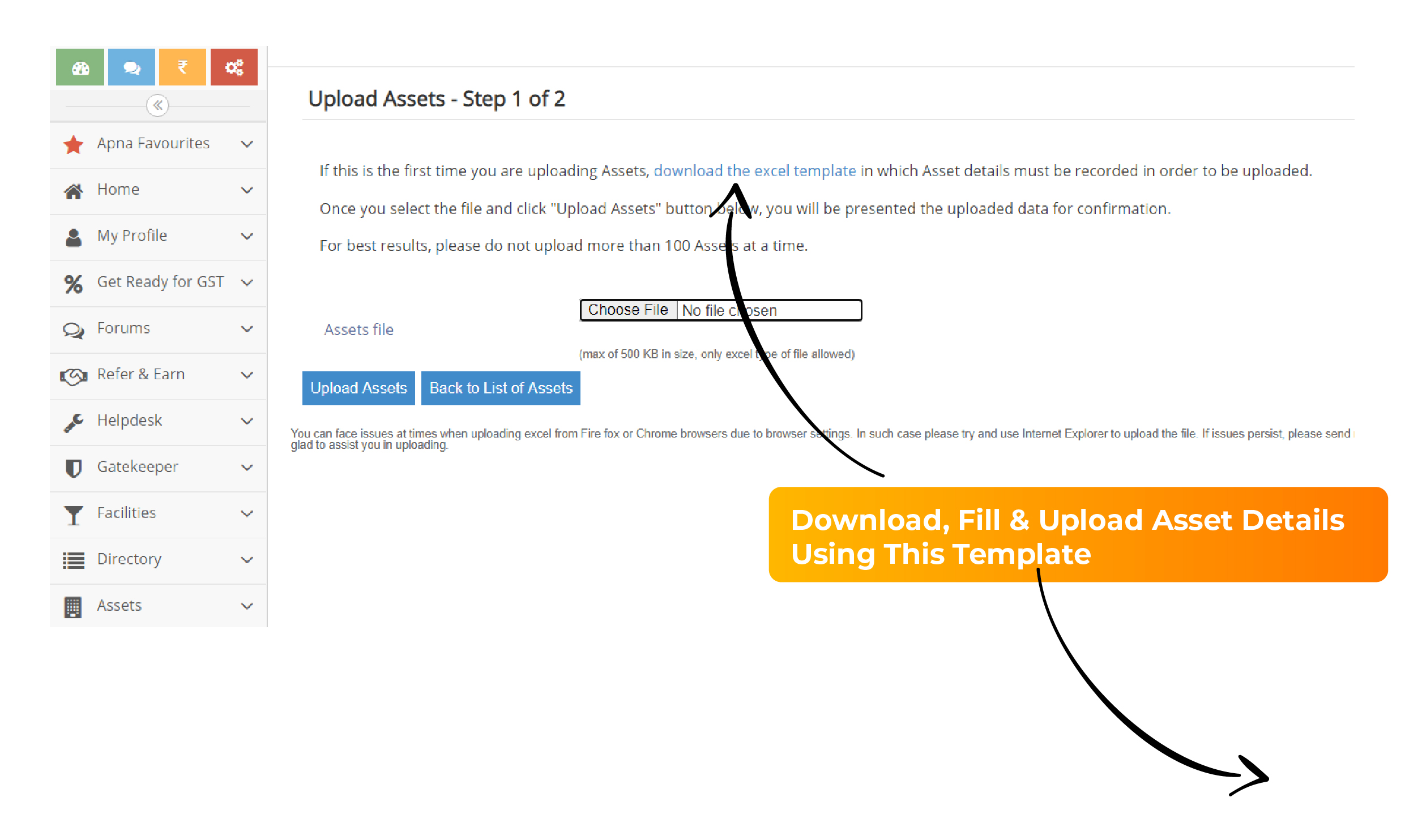 (e) To manage the existing asset groups, click on Asset List -> Manage Asset Groups. Here you
can Add/Remove Asset Groups, View/Manage their Service & Maintenance Schedules,
Manage Documents, etc.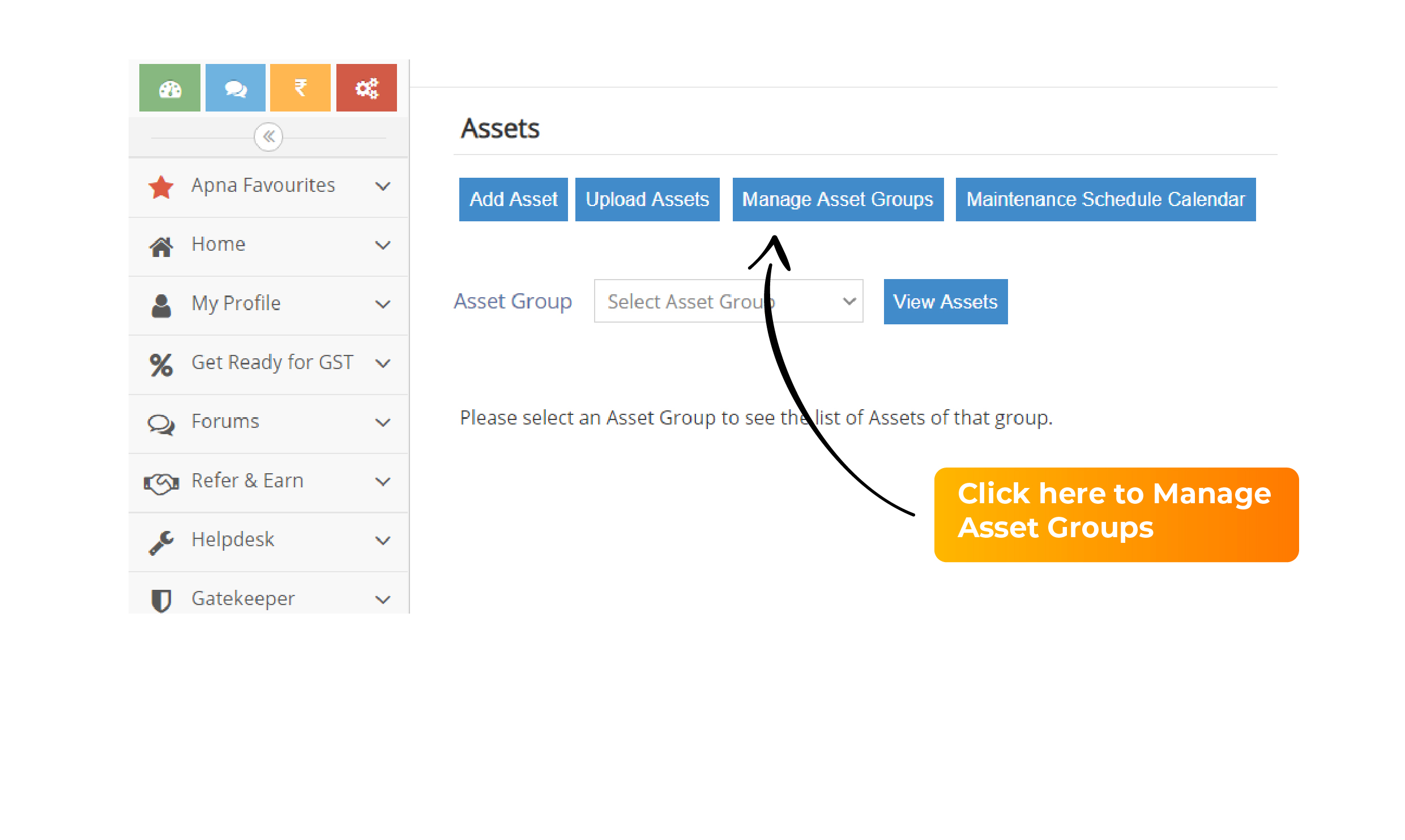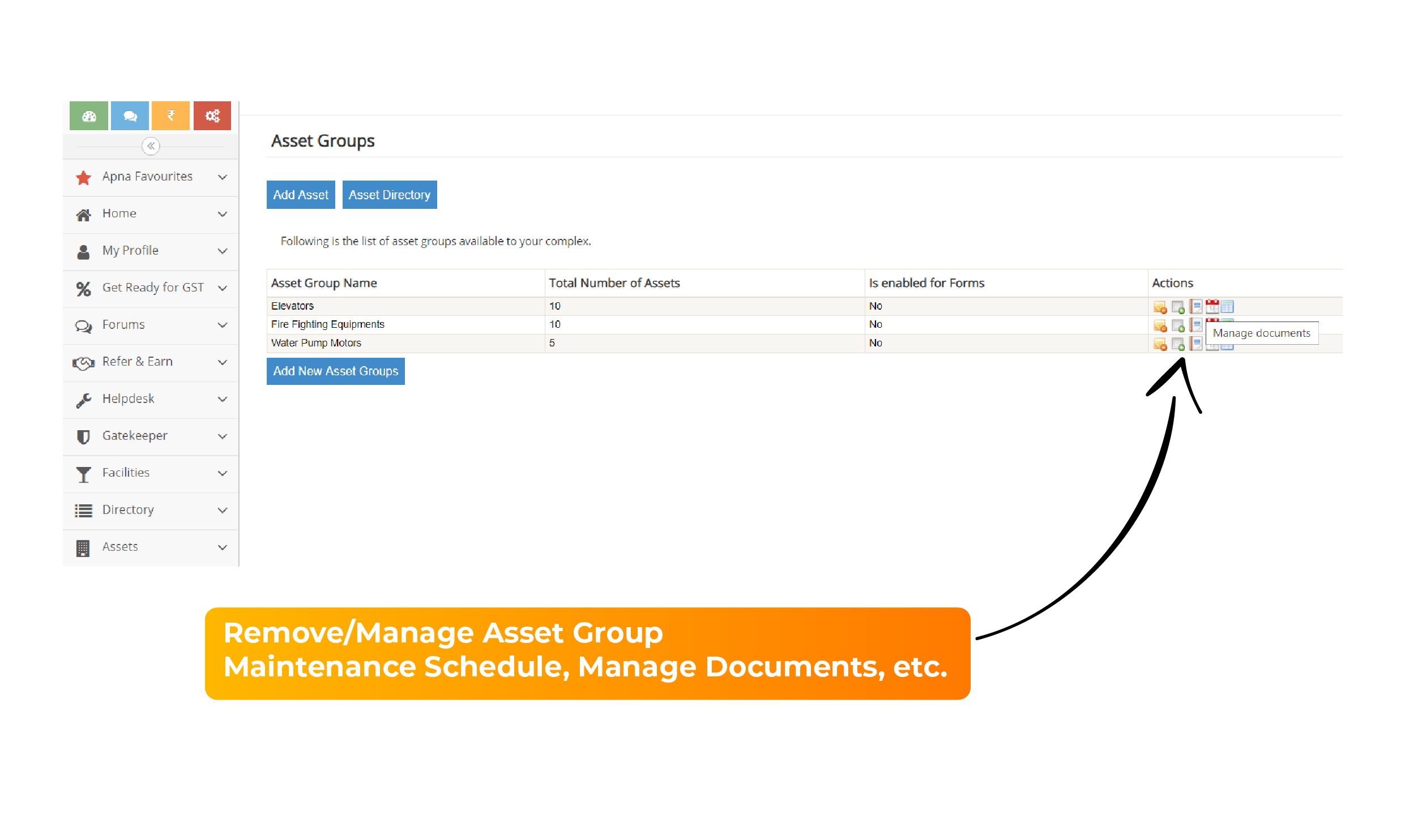 4. How to View & Manage Annual Maintenance Contracts
(a) Click on Assets -> AMC to access all details of the society assets' Annual Maintenance
Contracts.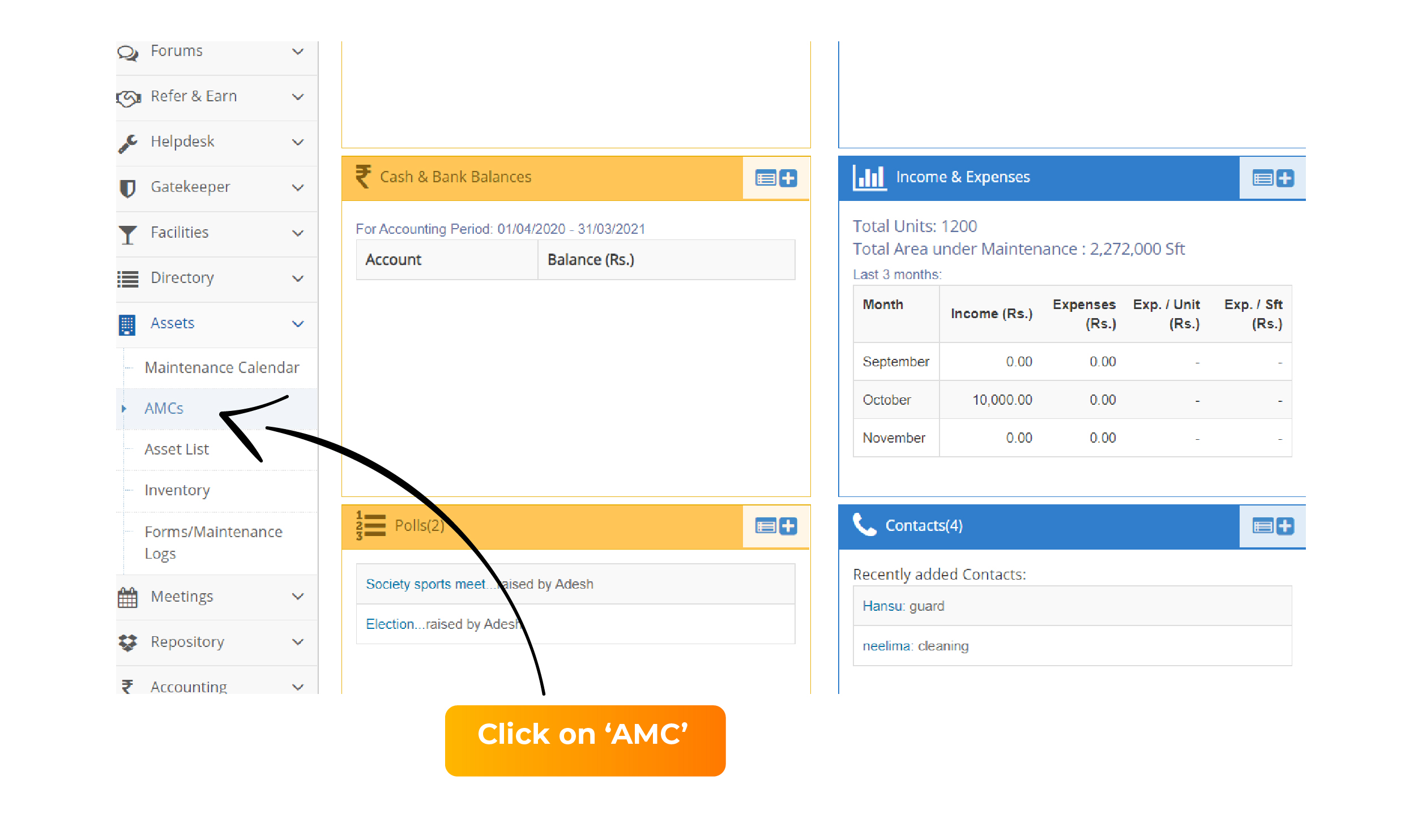 (b) Here, for each current AMC you can View/Edit/Cancel AMC Details, Renew Contracts,
Manage Attachments, etc. from the Actions tab.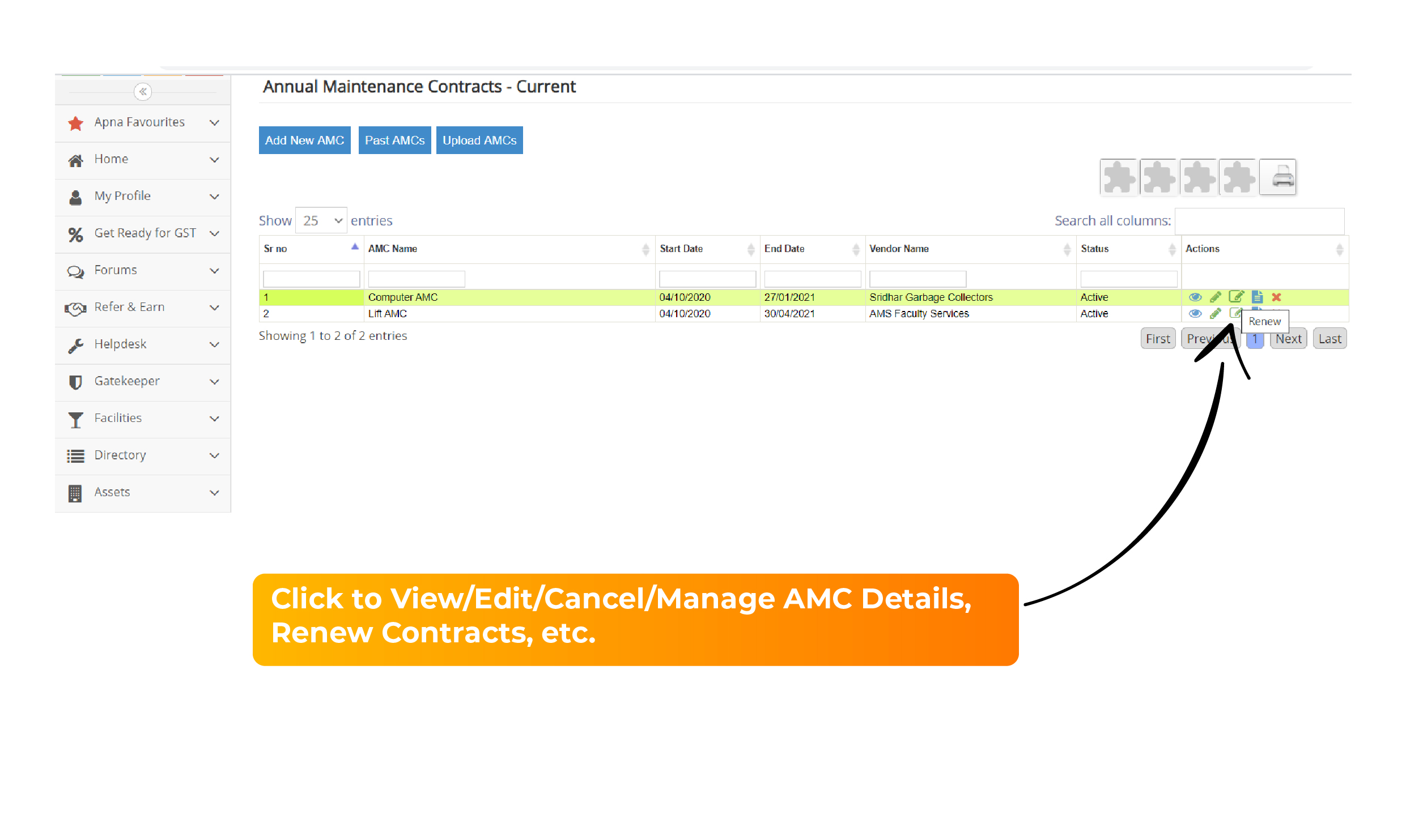 (c) Click on Add New AMC and fill in the required information to add a new maintenance
contract.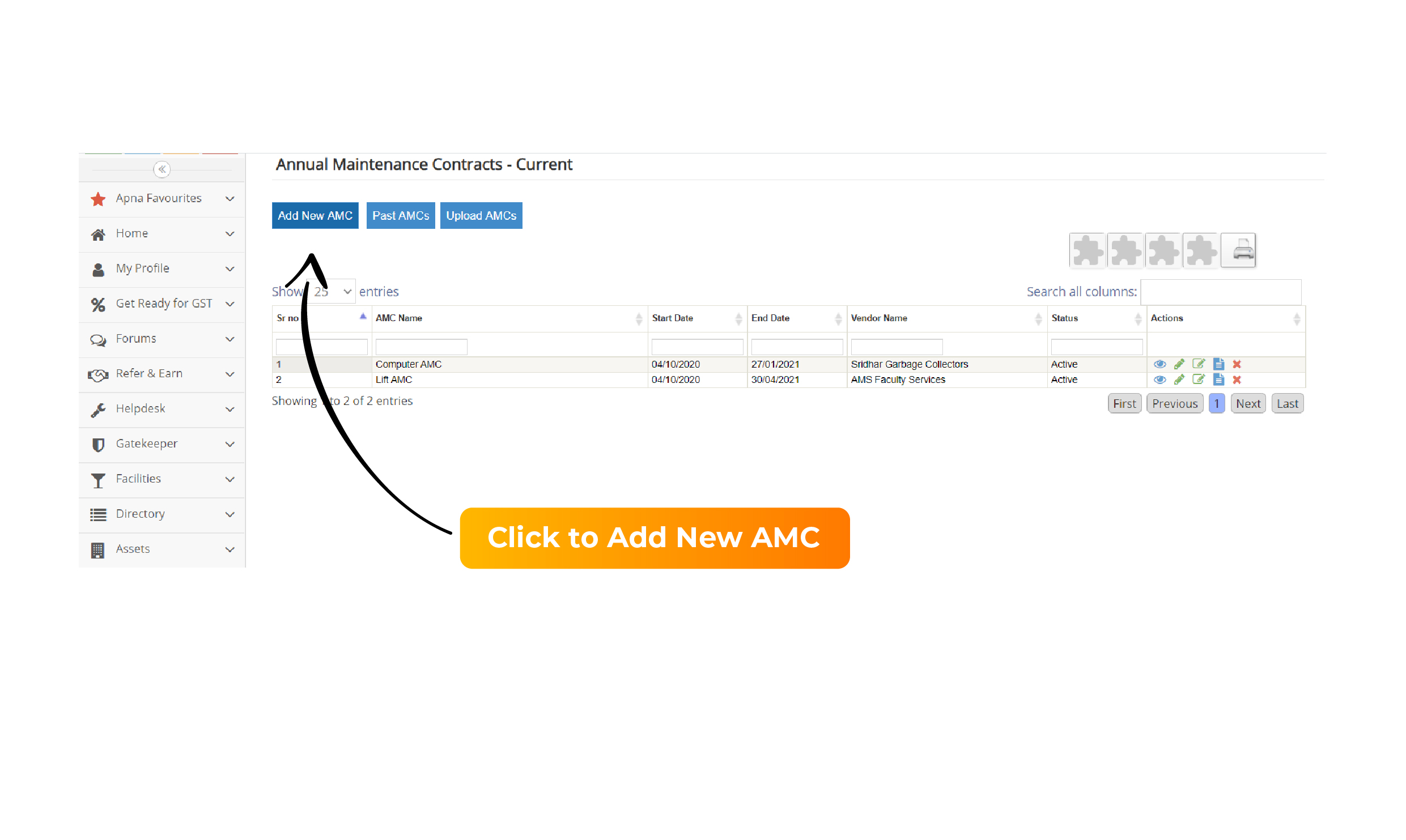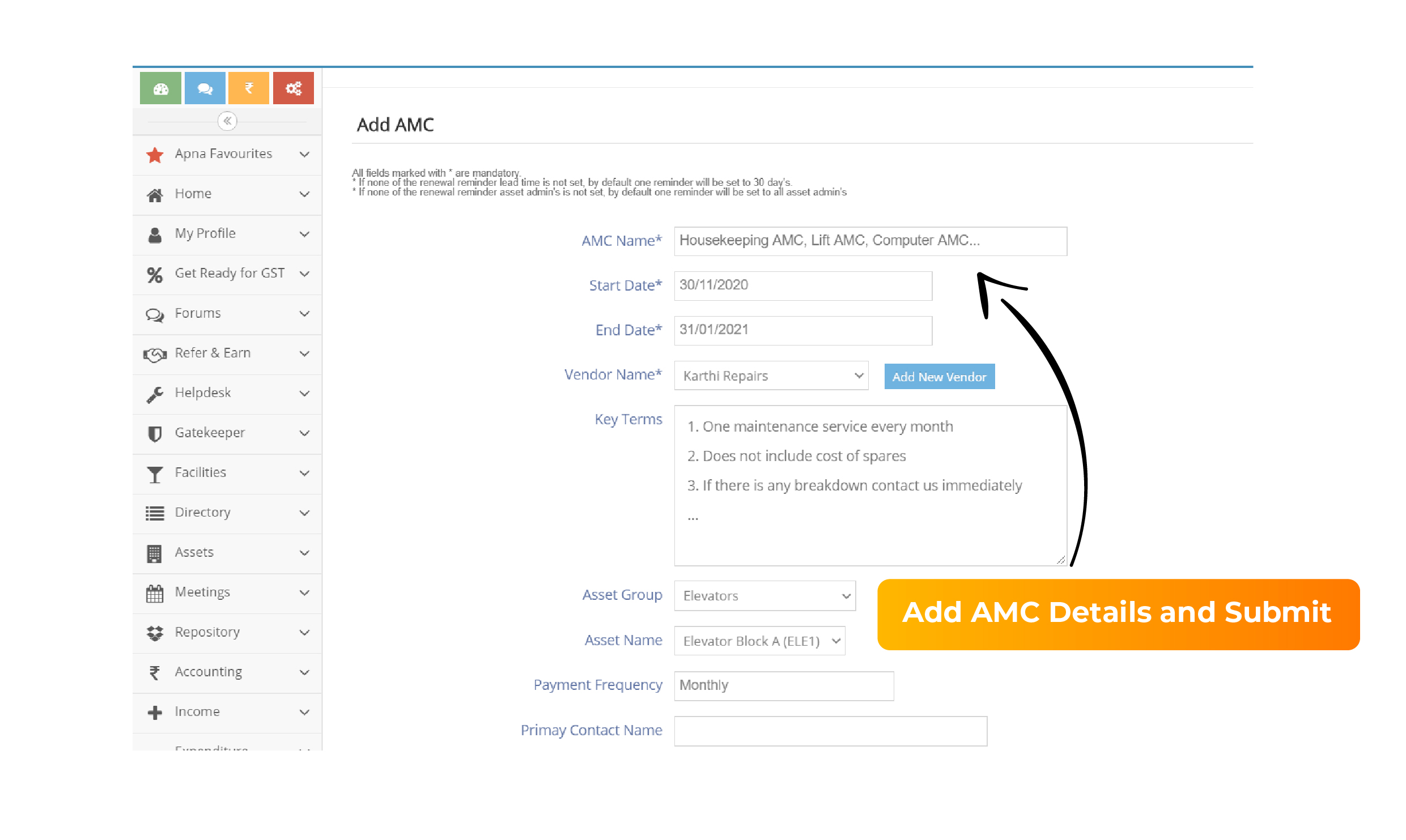 (d) To view expired contracts, click on Past AMCs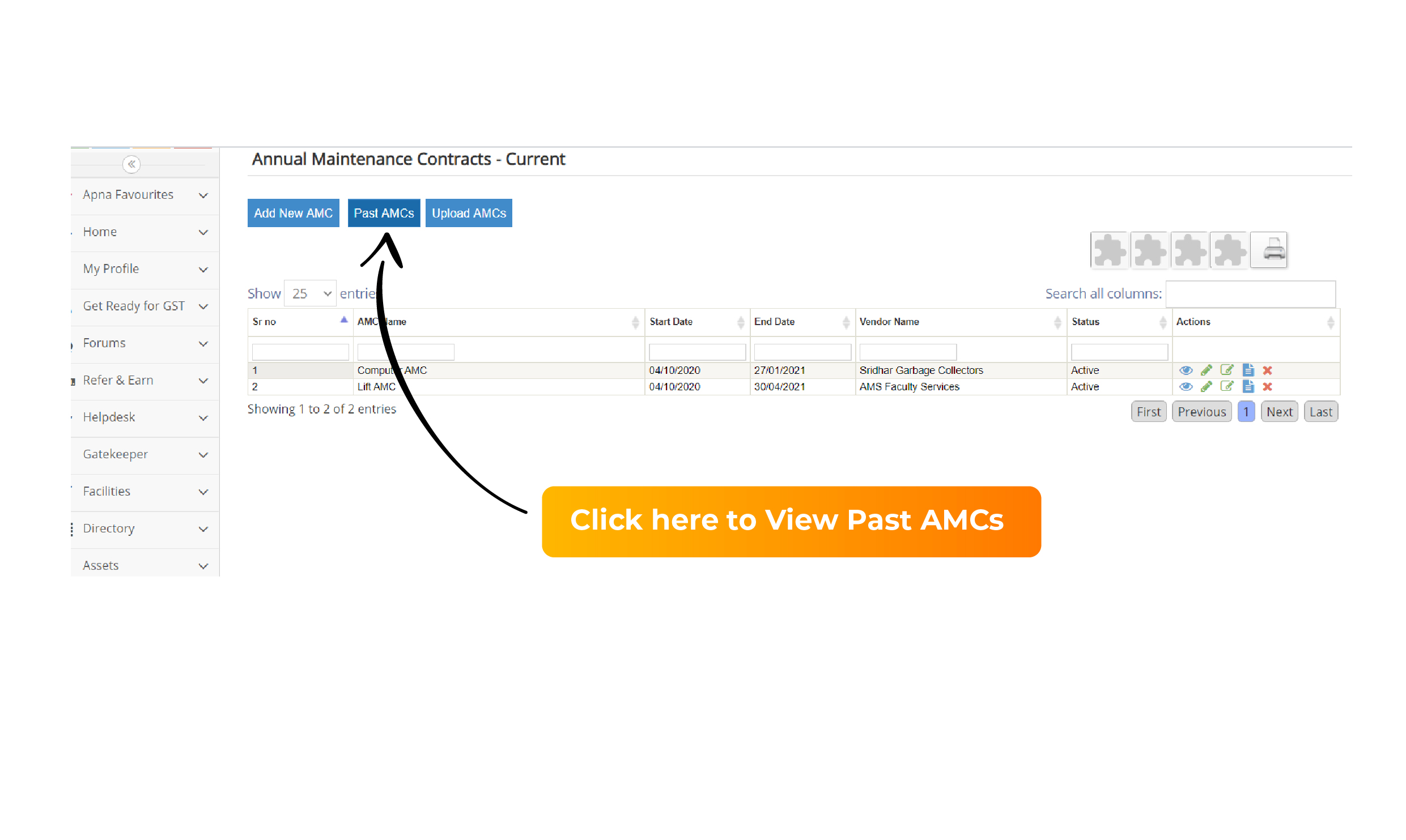 (e) To bulk upload multiple AMCs in one go, select the 'Upload AMCs' option. Here, you can
download and fill the provided excel template and upload the filled document.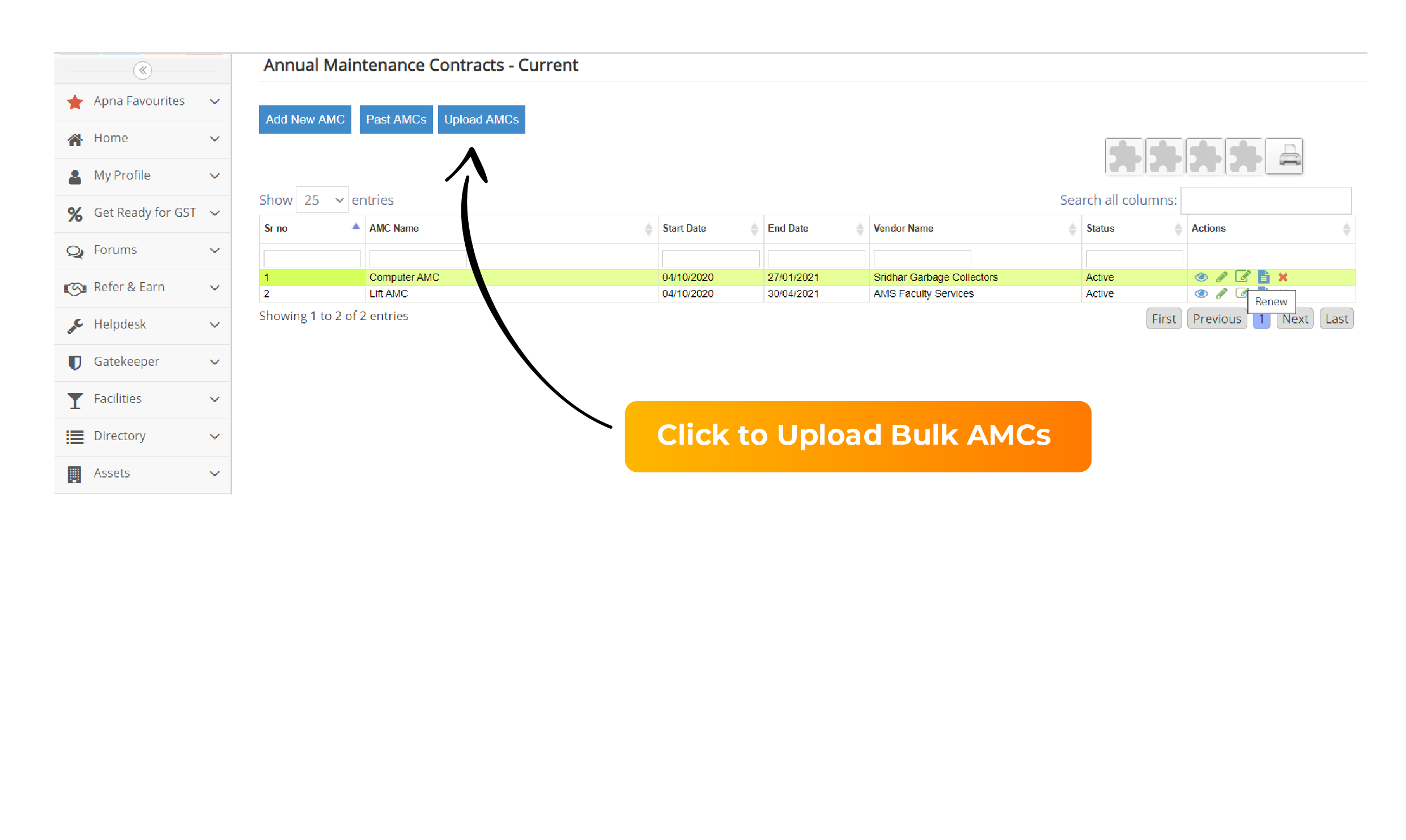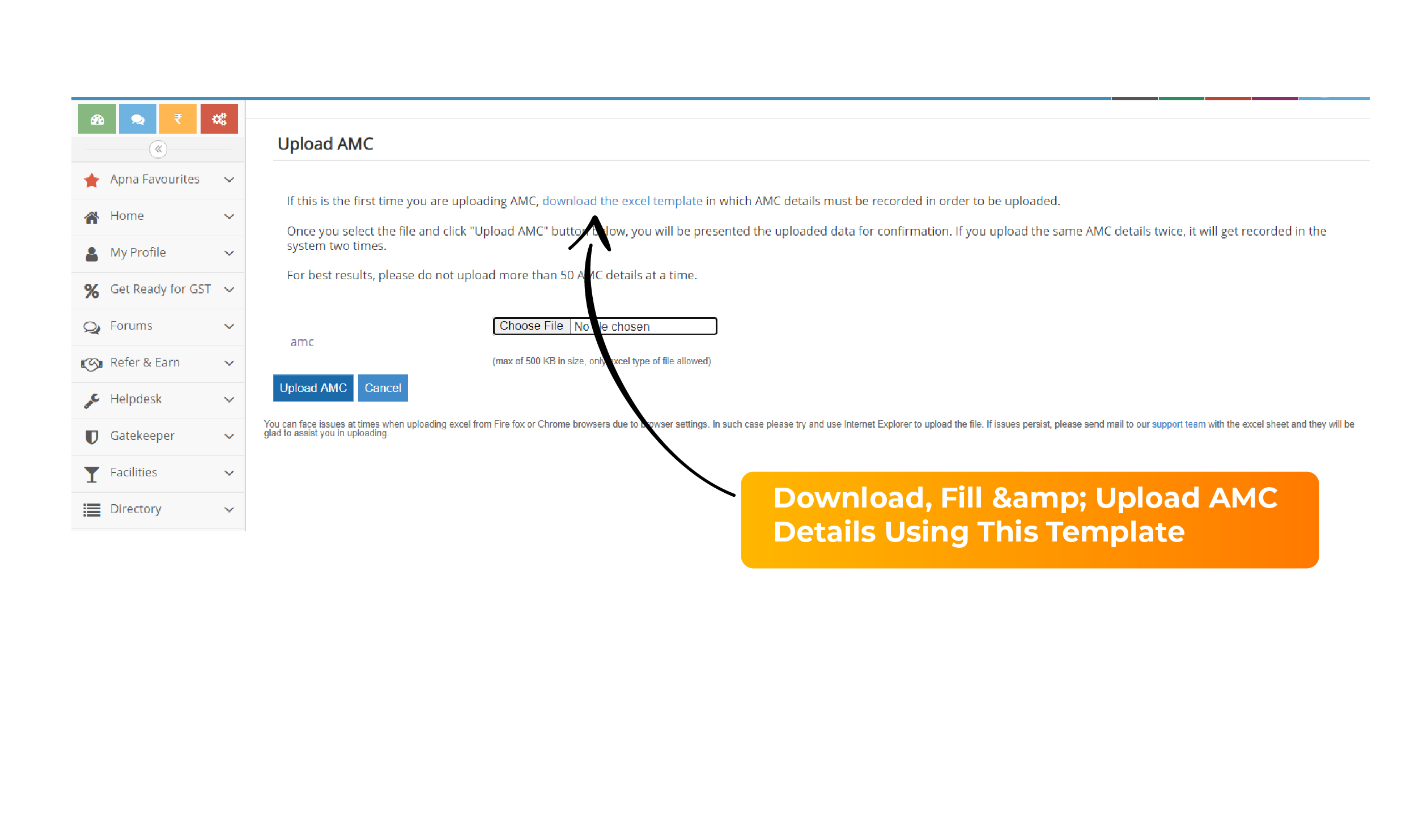 For any other queries related to ApnaComplex AMC calendar, please write to us at
support@apnacomplex.com.